A roundup of positive things to happen to Asia's bar industry in 2021. By Holly Graham.
While we can collectively agree 2021 was even worse than 2020, some fantastic things still happened in Asia's bar industry worth celebrating!
DRiNK Awards
Once again we were able to host our DRiNK Awards in a live event, this year adding four regional events in China before the pinnacle ceremony in Shanghai. Check out the winners here and recap the night here.
The World's 50 Best Bars 
The World's 50 Best Bars 2021 list saw India make its return to the list after only featuring in the ranking once, with Sidecar (New Delhi) clocking in at 47. COA (Hong Kong), which is currently number one on Asia's 50 Best Bars list took the prize for Best Bar in Asia placing at seven, up one place from last year.
New entries in Asia included Singapore's MO Bar and No Sleep Club, plus Shanghai's E.P.I.C and The Union Trading Company. Hong Kong's Darkside was also listed as a new entry, and the city's legendary Quinary re-entered the list.
The rise of craft soju
At Tales of the Cocktail 2021, some of Korea's finest came together for a panel on soju, to bust misconceptions of the most consumed liquor in the world. Panelists featured Demie Kim and Sean Woo, co-founders of recently opened bar Zest in Seoul; Douglas Park, co-founder of craft soju brand Tokki Soju and Julia Mellor, founder The Sool Company, which promotes and educates on Korean alcohol and its future. The panel was moderated by Keith Motsi, head bartender of Charles.H at the Four Seasons Seoul. The team discussed all things soju, and the world beyond the iconic green bottle and the craft movement. 
Hope for baijiu
For World Baijiu Day 2021, the Hope & Sesame group – who are behind baijiu cocktail concept Bar Sanyou, shared their love and knowledge of the misunderstood China spirit. Detailing the bar's concept as well as a guide to all the different baijiu's, the team hopes to bring baijiu to the masses.

Analogue
Vijay Mudaliar was at it again with his follow up to the successful and sustainable Native, with a new venue called Analogue. The bar explores alternatives to ingredients that may not be available in the future due to climate change, and omits meat, refined sugar and eggs, instead serving vegetarian food and replacing sugars with sweeteners such as xylitol and monk fruit. The bar also features a 3D printed 1600kg recycled plastic bar top with a dropped down section suitable for wheelchair users.
Martin Hudak releases his first ever book
Coffee and cocktails expert Martin Hudak self-published his first book entitled Spiritual Coffee, a written history of how coffee found cocktails. Martin earned a name for himself as senior bartender at the American Bar at The Savoy Hotel in London, and won the World Coffee In Good Spirits Championship in 2017. He was awarded International Bartender of the Year 2019 at our very own DRiNK Awards, and is the co-founder of Sydney's Maybe Sammy and Sammy Junior and boutique coffee company Spiritual Coffee, as well as the global brand ambassador for Mr Black coffee liquor. So to say he's qualified is an understatement!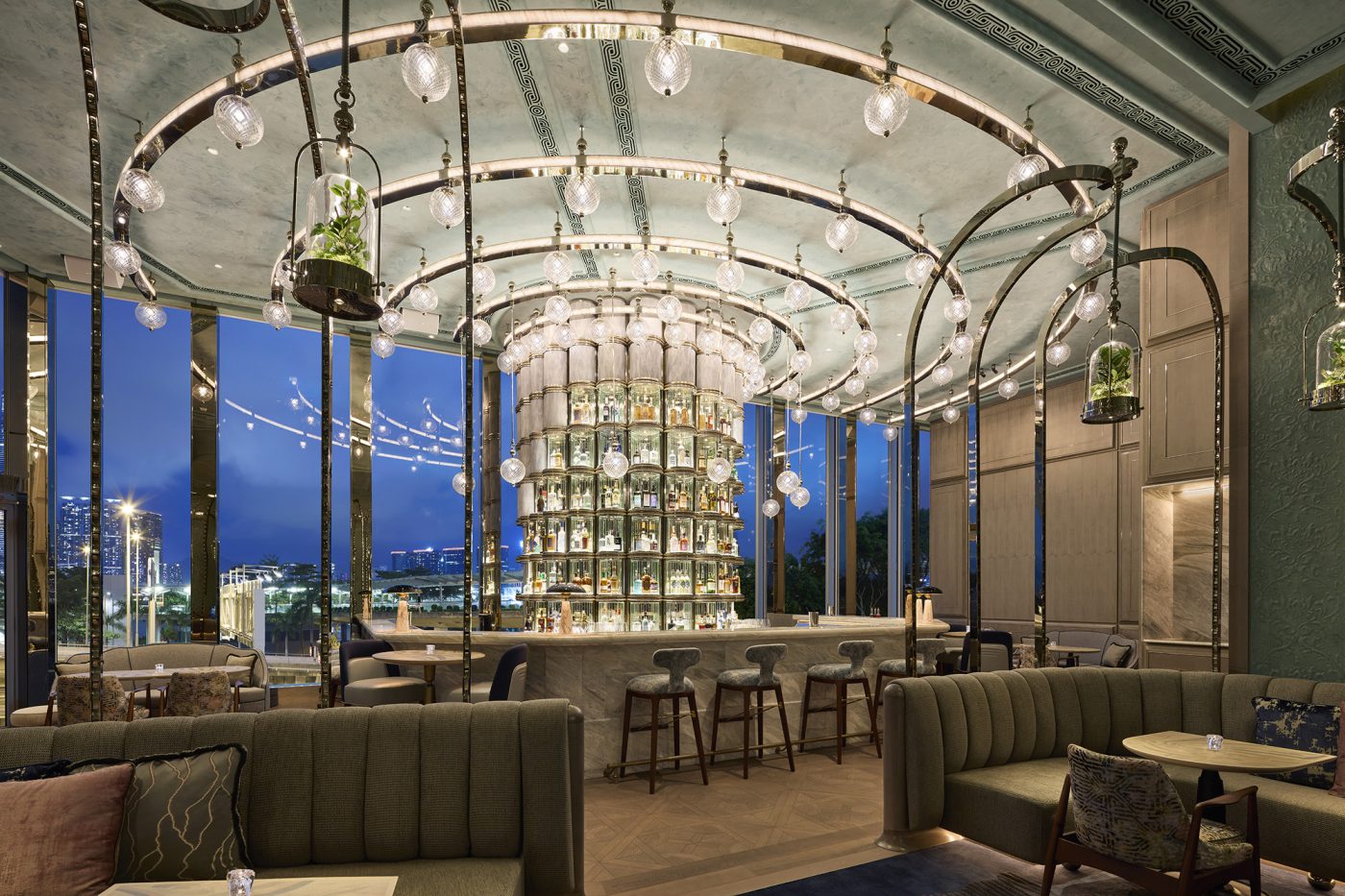 Argo
Argo, the eagerly awaited Proof & Company project at the Four Seasons Hong Kong helmed by Lorenzo Antinori, Summer Lo and Yvonne Chan finally opened after delays, and it did not disappoint. After just six months of opening, the bar blazed onto The World's 50 Best Bars 2021 51-100 list at 72 https://www.drinkmagazine.asia/2021/12/02/the-worlds-50-best-bars-2021-51-100-list/ and has lines snaking out the door from 5pm until close. 
Hong Kong creates its first amaro
Hunter in the Dark Amaro is a unique collaboration with Hong Kong spirits brand Fernet Hunter and local foraging expert Wanda Huang in partnership with DarkSide at Rosewood Hong Kong. The amaro is Hong Kong's first, and arguably one of the first in Asia. 
Sobriety as a balance, not a be all and end all
Singapore industry veteran Rachel Ling shared her journey from a career in vodka to a deep dive into sobriety in a frank and honest piece detailing both the positives and negatives of drinking and sobriety.
Shingo Gokan's world domination
Bartending legend Shingo Gokan continued to smash goals by opening two new bars, revealing an upcoming one in 2022, launching a coffee and cocktail summit and a glassware line.
The rise of canned cocktails
Globally, the world saw a surge of canned cocktails due to COVID-19, and it looks like they're here to stay. Asia has produced some great lines, from hard iced teas to CBD highballs.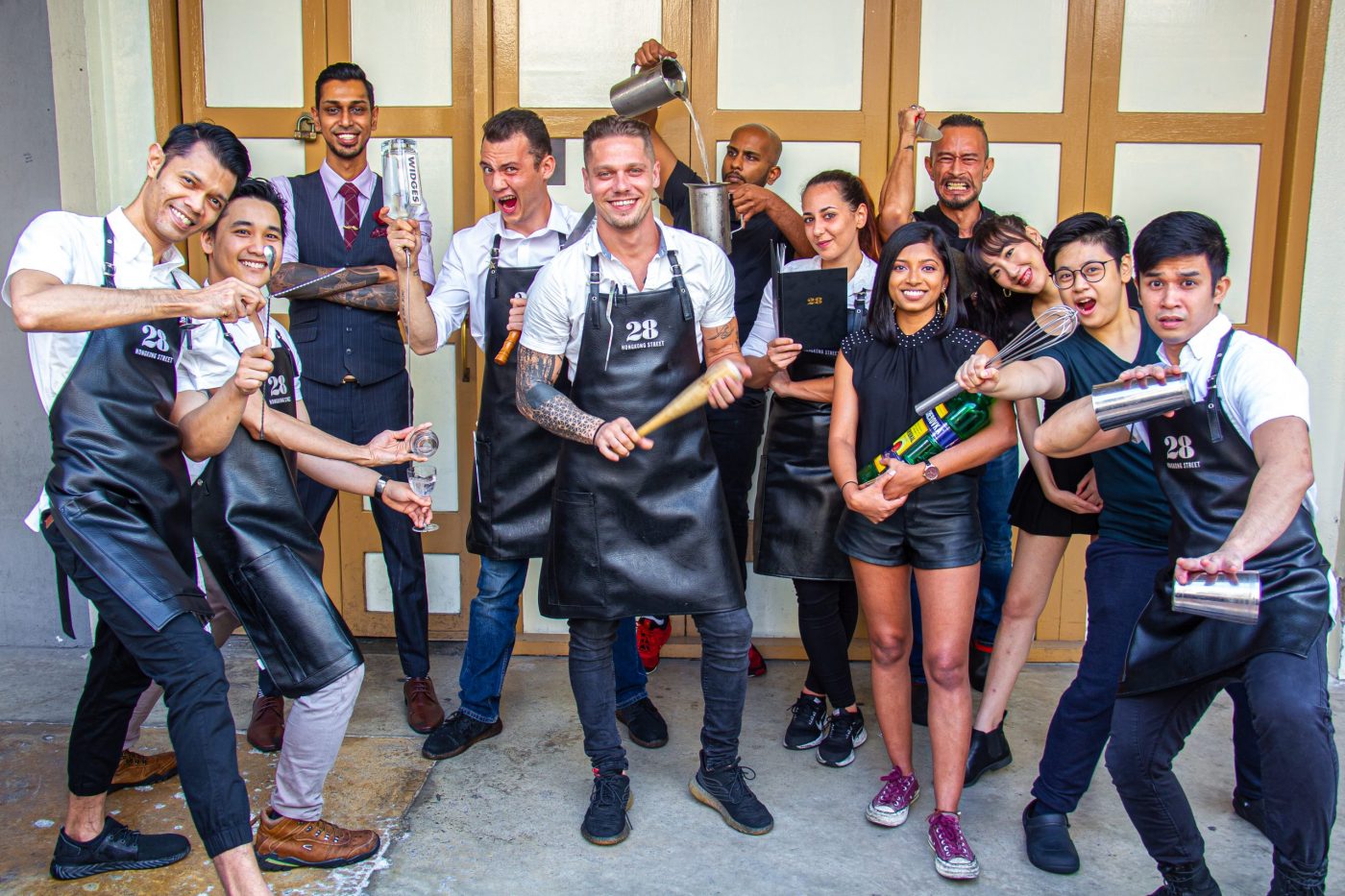 A decade of 28 HongKong Street
The legendary Singapore bar celebrated a decade of service in 2021. Often regarded as the bar to kick start Singapore and arguably Asia's craft cocktail moment, we hope to see the bar stick around for even longer!
Mezcal Mission
While it technically started at the end of 2020, Jay Khan of COA (Hong Kong) and fellow agave nut Andrew Davis' Mezcal Mission initiative continued to go strong throughout 2021. The curated mezcal tastings hosted at the bar use donated stock and proceeds are sent to charity organisation Habitat for Humanity Hong Kong. Funds aid in raising awareness of the need for affordable housing and improving living conditions for families in Hong Kong and across the APAC region.
Praphakorn Konglee wins Bacardi Legacy 2021
In a Bacardi Legacy first, Thailand took the top spot two years in a row, with Praphakorn Konglee of #Findthelockeroom in Bangkok following on from last year's winner Ronnaporn "Neung" Kanivichaporn .
Japanese whisky regulations come into effect
The Japan Spirits and Liqueurs Makers Association finally announced rules and regulations to govern Japanese whisky. It had previously lacked rules and regulations on what can be classified as a Japanese whisky, despite the first whisky distillery opening in 1923. The first Japanese laws around whisky were established in the 1950s, and had not changed much until they came into effect in April 2021 but producers have been given until March 31, 2024 to adhere to the regulations.