This post is sponsored by the Four Seasons Hong Kong
Lorenzo Antinori and Summer Lo head up one of Asia's biggest openings this year, championing innovation and the future of drinking. By Holly Graham.
Let go of what you know. Welcome to ARGO. 
It's been a long time coming, but the wait is finally over as the good ship ARGO has finally docked in Victoria Harbour, bringing with it a cargo of innovation. The bar takes its name from ARGO, the ship that Jason and his crew of heroes – dubbed the Argonauts – sailed to retrieve the Golden Fleece in the story of Greek mythology.
At the helm of this ship is an all-star cast of captains: Four Seasons Hong Kong beverage manager Lorenzo Antinori; Speed Rack Asia 2019 winner and Four Seasons stalwart Summer Lo as bar manager, and rising star Yvonne Chan – formerly of The Old Man and Quinary – as head bartender. The project was also steered with the aid of Tom Egerton, spirits evangelist for bar creative heavyweights Proof & Company.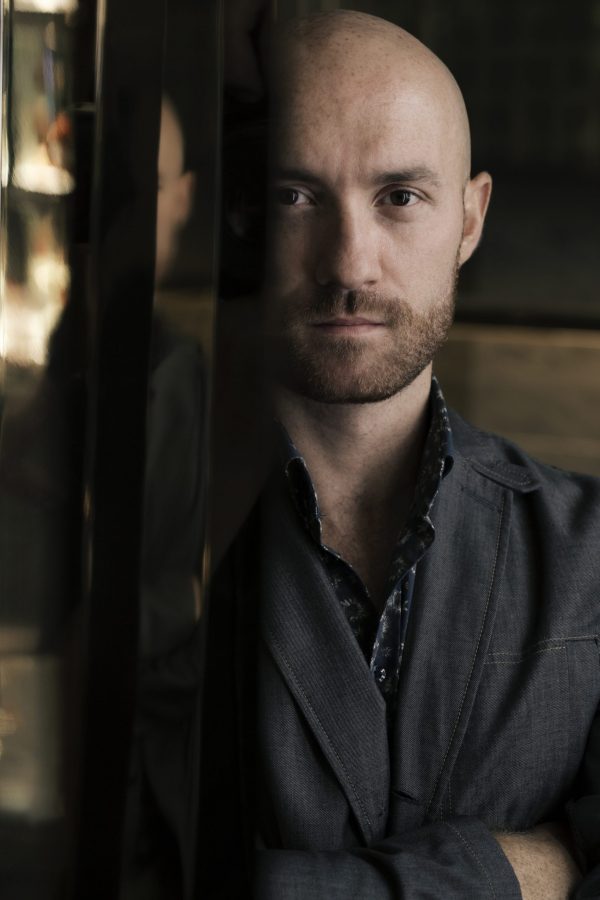 ARGO's journey is simple, yet a deep dive: this is the home to one of the world's most innovative spirits lists, and its cocktail menu a voyage into defining the future of drinking. "ARGO is a cocktail bar that explores the modern world, and how it's shaping the way we drink and think about spirits. It's a space where we celebrate the innovators of our industry and people who challenge the status quo" says Lorenzo.
The mission is to challenge existing thinking, forecast the future of drinking and go beyond what we know in the spirit and cocktail world, while calling attention to and celebrating those in that world who are genuine innovators.
And how do ARGO set about this mission? Through its menu and The Field Guide, a collection of cocktails and spirits that celebrates the rule breakers in spirits making, exploring the world of distillates, flavours, their origins and their future. 
ARGO's first cocktail menu, titled Here Today, Gone Tomorrow, takes ingredients sourced from around Asia which were once classed as luxuries, which are at risk of becoming luxuries again due to changes in the global climate, both socially and environmentally. Those ingredients are rice, honey, vanilla, cacao, coffee and apples. 
Each drink is interpreted two ways: by its origin – thus inspired by the history of the ingredients and its original form and flavour – and its evolution, which explores how our relationship with this ingredient could change in coming years with an innovative approach to drinks.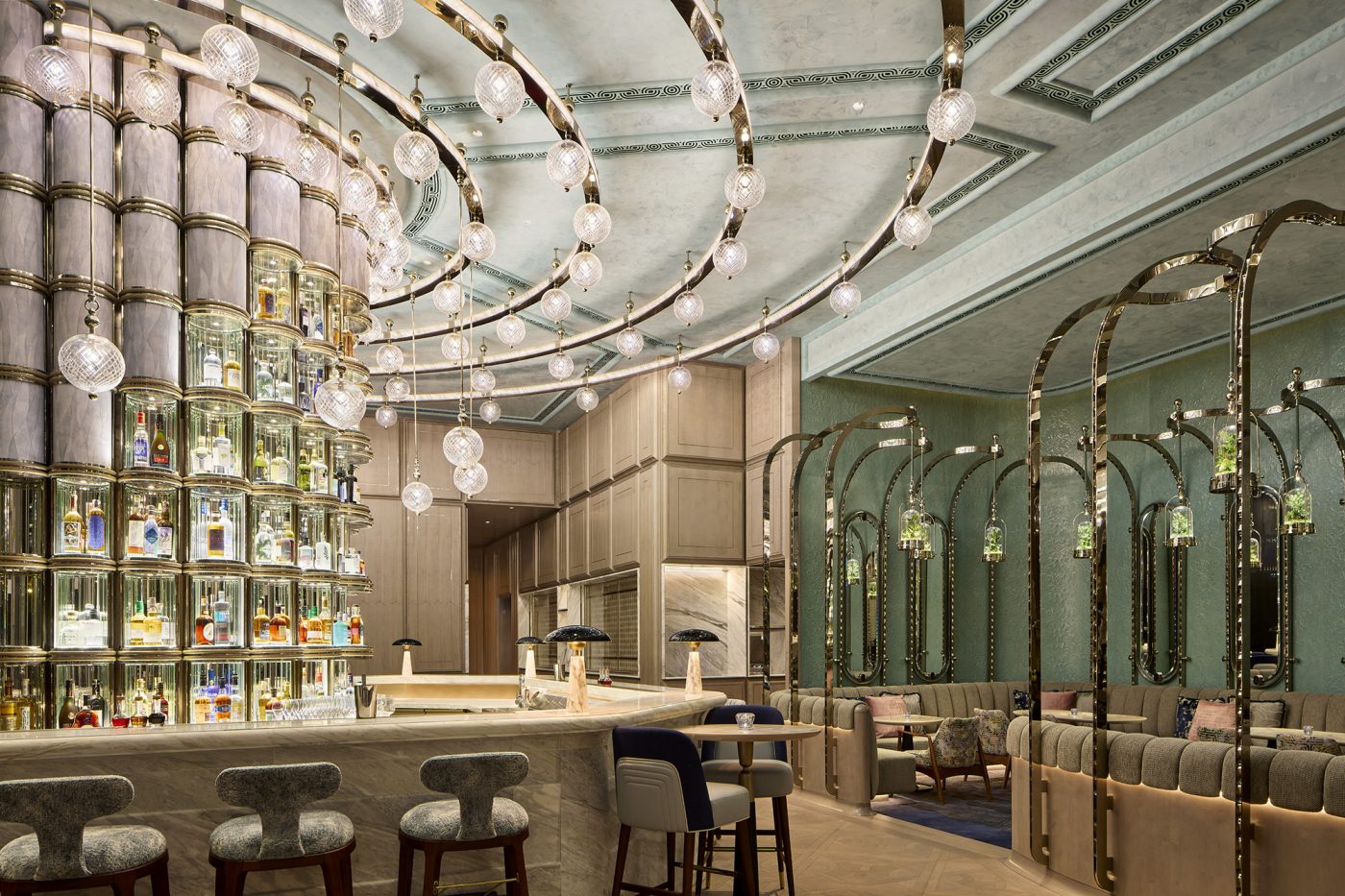 Take, for example, vanilla. Its origin cocktail Silver Fox: Havana Club 3 years rum, fig leaf, oak lactone cordial, "aged lemon" and tonka takes a dive into the ingredient's flavour compound vanillin, which is naturally found in woods traditionally used to age spirits. Barrel ageing of wine and spirits has been prevalent throughout history in the craft of alcohol to impart vanilla notes in the liquid and Silver Fox reinterprets the vanilla notes from the heartwood of oak.
Vanilla's evolution cocktail, the Skynet Old Fashioned, combines miso caramel, coconut husks and olive oil with a base of Glyph Molecular whiskey – the world's first molecular spirit. Glyph extracts flavour and aroma molecules in their purest form from more efficient sources in nature, and takes just 24 hours to make without ageing or barreling, meaning less wood, water and land is used in its production process. 
The cocktail is designed to reflect the belief that as vanilla becomes more and more scarce, vanillin will be used to replicate its flavour. It is Glyph's molecular mapping that recreates the same vanilla flavour whiskies usually derive from barrel ageing.
At the back, the menu also features a cocktail index where it lists each drink from the lightest to the richest in potency. Each drink comes with a "flavour form" detailing tasting notes, and one drink from the two per ingredient can be switched out to a 0% abv alternative. Also available is a menu selection called Canvas, which will rotate seasonally. 
ARGO's Field Guide V1 is a collection of some of the world's most innovative spirits, and introduces a new way of categorising them, thus breaking from tradition. The Field Guide is split into five categories: Modernist Spirits; Collaborative Creations; Philanthropic and Socially Conscious; A Sense of the Land and Clash of the Worlds.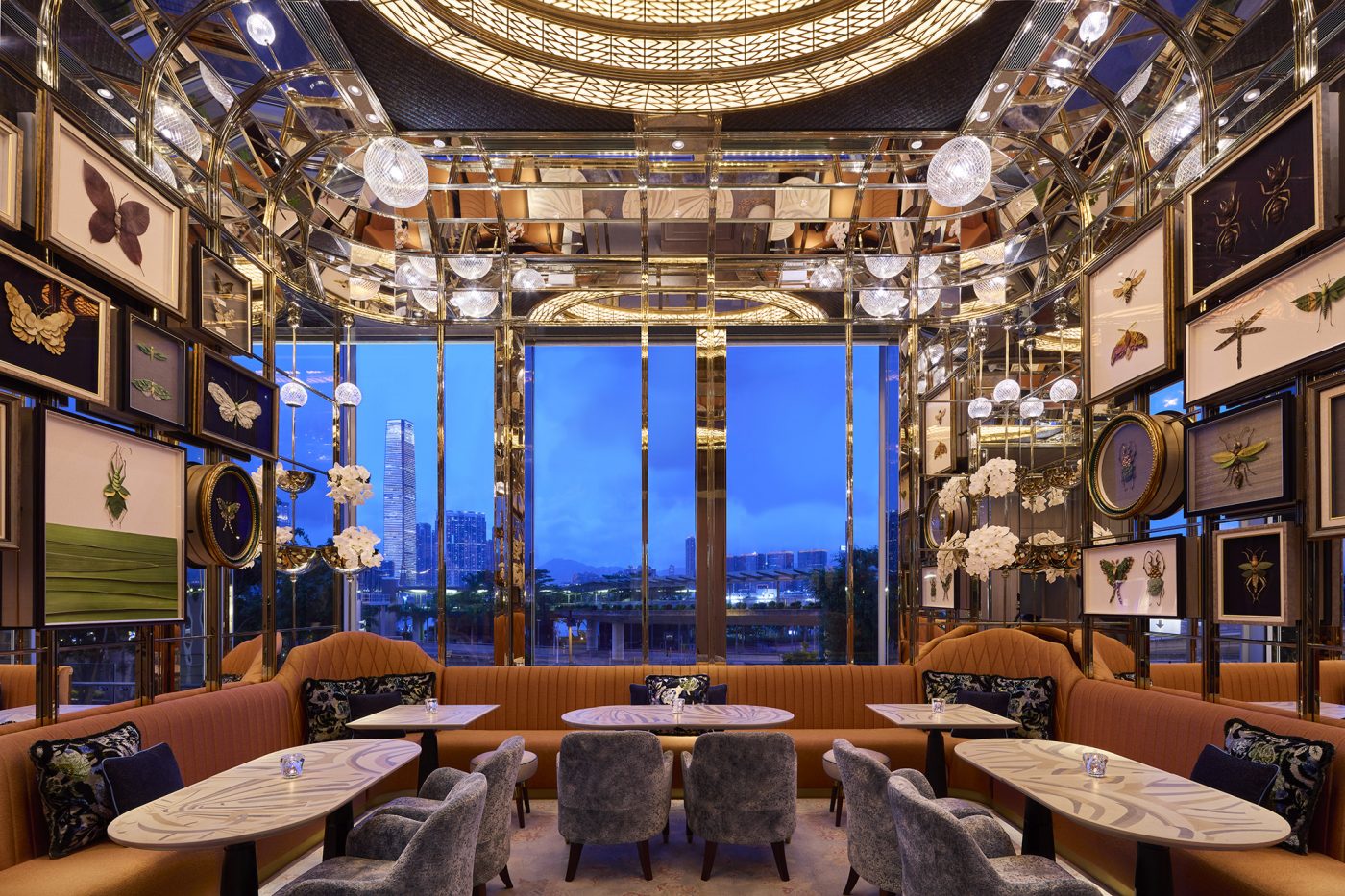 This collection of 54 spirits – 27 of which are only available at ARGO and sourced specifically for the bar – celebrates innovation in spirit making, and offers a look into the future of drinking and thinking when it comes to spirits and their production, detailing the raw materials used, terroir, vintage, creator and production method. A selection of these spirits is also available for guests to try as part of a tasting flight or the base for a classic cocktail. 
One great example falling under the Modernist Spirits category is Monker's Garkel Gin from Circumstance Distillery in Bristol, England. Using a base spirit made of organic wheat and botanicals including juniper, raspberry leaf, gooseberry, marigold and clementine, this is the world's first gin created entirely by artificial intelligence. The distillery created what they call a "Gin Neural Network", which analysed thousands of gin recipes and botanicals before creating the final botanicals, as well as the name and label design. 
"We have a big focus on collaborations at ARGO, and some that are the backbone of our programme are Chocolate Concierge in Malaysia, Hong Kong Raw Honey and The Never Never Distilling Co," says Lorenzo. At  Hong Kong Raw Honey , ARGO has its own beehive that produces mono-floral lychee and longan honey, and Chocolate Concierge is renowned for its dedication to ethical sourcing of single-origin cocoa from the indigenous people in local plantations in Malaysia.
The Never Never Distilling Co is the award winning South Australian distillery, who created a gin that leans towards a more savoury, briny profile with a salinity and hint of vermouth and champagne hues from oolong teach, which is used to dilute and cut the strength of the gin.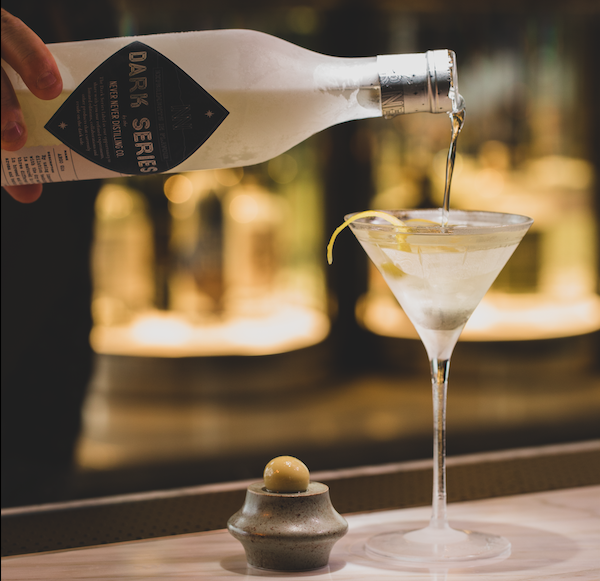 The ARGO Martini will be served with seasonally-rotating hydrosols to complement the experience, with guests given a choice of savoury, which is currently distilled cornflower, local chilis and pickled onion, or citrusy: passionfruit, sancho pepper and citrus peel.
"We thought about how we could innovate the classic Martini," explains Lorenzo. "We were inspired by the greatest Martinis in the world, such as those at The Connaught and Dukes in London. We realised in order to keep the soul of the ARGO gin preserved, we had to play with the dilution of the drink, and realised dilution was something that hadn't really been explored fully when regarding Martinis. So the idea was creating an innovative serve that preserves the flavour and structure of the gin, and at the same time, adding interesting flavours to create a dynamic serve."
 ARGO's beverage offering is as impressive as its design. The space is housed in what was once Blue Bar, and the neo-classical conservatory inspired design incorporates small terrariums and mosaic designs, boasting an impressive and monolithic column-shaped rotating back bar, silhouetted by a view of Victoria Harbour.
"One of the things we are most proud of with ARGO is breaking the mould of traditional five star hotel bars," shares Lorenzo. "We've created a space that is approachable and fun. We hope that ARGO will trigger the curiosity and excitement of both guests and industry peers, and can't wait to take them on this journey of challenging the way we drink."