Two-part bar SanYou is out to alter perceptions about the world's most consumed yet misunderstood spirit. By Elysia Bagley.
Baijiu is a spirit that the new generation of drinkers loves to hate, for what can be assumed are several reasons. First, it's super traditional; the drink of parents, grandparents, great grandparents and back for the past 700 years. Second, there's only really one way that people drink it, and that's by the shot… often many. And last, of course, is what most state when they say they don't like baijiu: its flavour is, to put it nicely, difficult to enjoy, and it kicks like fire water – there's nothing quite like those baijiu burps, right?
When it comes to that last reason, what if we're all just inexperienced and, well… wrong?
That's kind of what Hope Group's – the group behind Guangzhou's Hope & Sesame and Charlie's – research has taught them. And now, at their latest venue, SanYou, this what they've set out to show – that infamous flavour and fire only really represents one particular category of baijiu, when in fact, it is an incredibly versatile spirit of great complexity and variety. The team describes one bottle, though not cheap, which tastes like roasted sesame and chocolate, promising that "anyone who says they don't like baijiu, give them one sip of this and it will change their minds."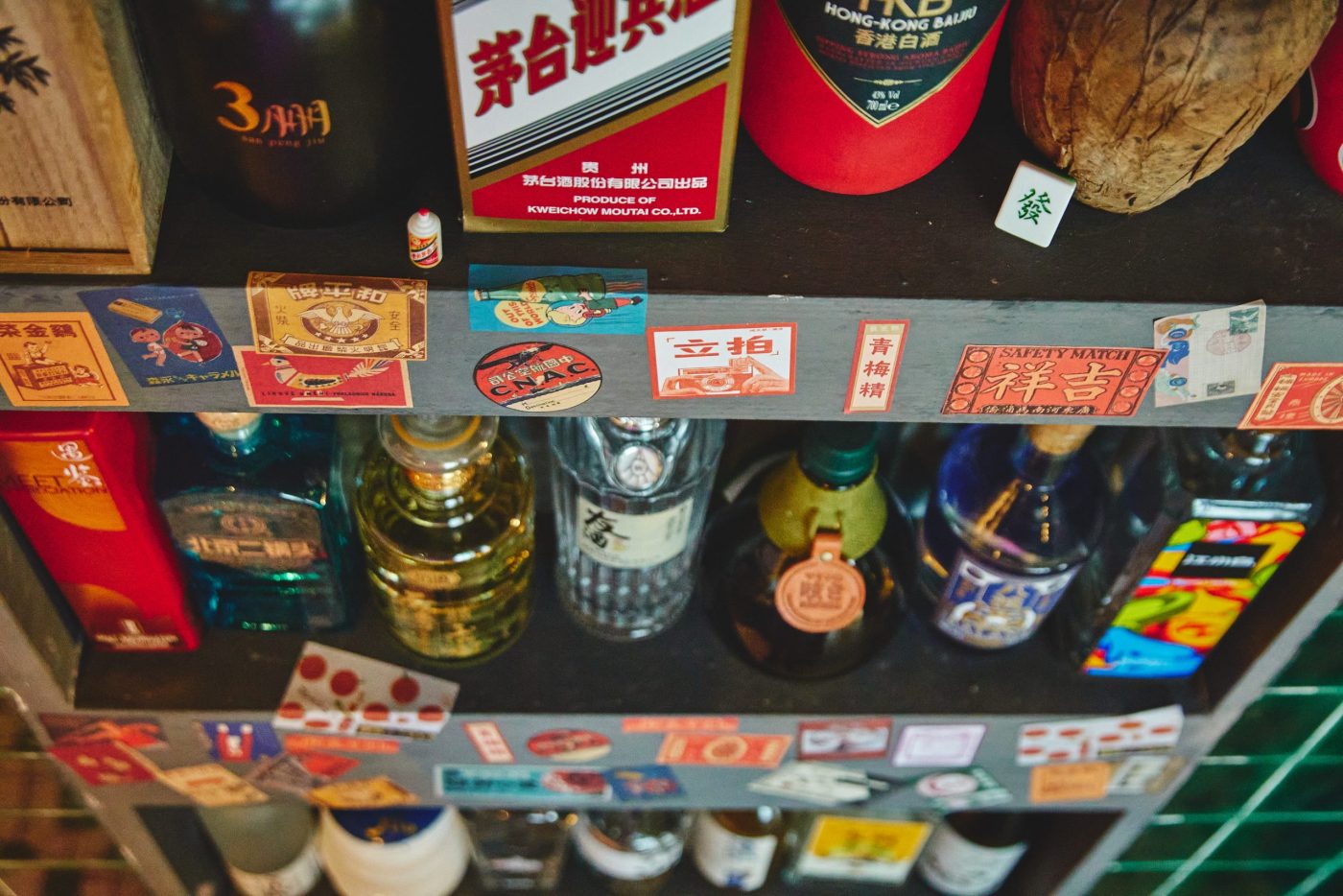 Do you know how many categories, or "aromas", of baijiu there are? 12 – and within those, many more subcategories; each completely different and available in every range of quality, from bottles costing ¥12 to ¥500  to ¥5,000.
12 categories! Can you even name 12 baijiu brands? How about 5? How about 150? At the moment, SanYou's collection currently has over 150 bottles, a selection they've chosen from the over 270 they'e tried so far, and a number continuous growing as they make more and more informed discoveries. They plan to settle at just under 200 bottles.
All that said, SanYou is not simply a baijiu bar – it's a baijiu-focussed cocktail bar. And here, the main challenge for Hope Group founders Bastien Ciocca, Andrew Ho, Marcia Xiao and Amethy Huang is overcoming a shallow understanding of the spirit which permeates the majority of the bar industry – and its clientele.
The vibe: Old Canton, new future
To the average person, the name SanYou probably means very little, but it's actually a very cleverly chosen name. Here's the lesson from the team: in English, the name is simply the pinyin for the Chinese 三酉, which is where the meaning sits. First, san (三, three), for this being group's third venue. Then you (酉), is a throwback to old China when times of the day were broken down into two-hour periods, with you being the time slot of 5-7pm – hey, that's Western happy hour! But that's not all – put these two together to make sanyou (三酉), closely mimicking jiu (酒, alcohol). Even further, sanyou was a term used long ago for little drinking spots (the closest idea in English being something like tavern) – but isn't something you'll really find bars being called now, and is maybe even a bit passé.
The SanYou venue itself located in a newly developed shopping and dining area whose aesthetic is pretty wild – like a pair of pre-ripped jeans, it's completely new, but bears the markings of a gritty, well-weathered urban district that's gained its character over years of use. It's open from morning until late, packed with visitors, and is also home to outlets from some of the city's most popular chefs and eateries. The crowds will be large, and frequent.
SanYou itself is split between two parts. Basically, Le Comptoir wears the shorts, and SanYou Bar wears the suit.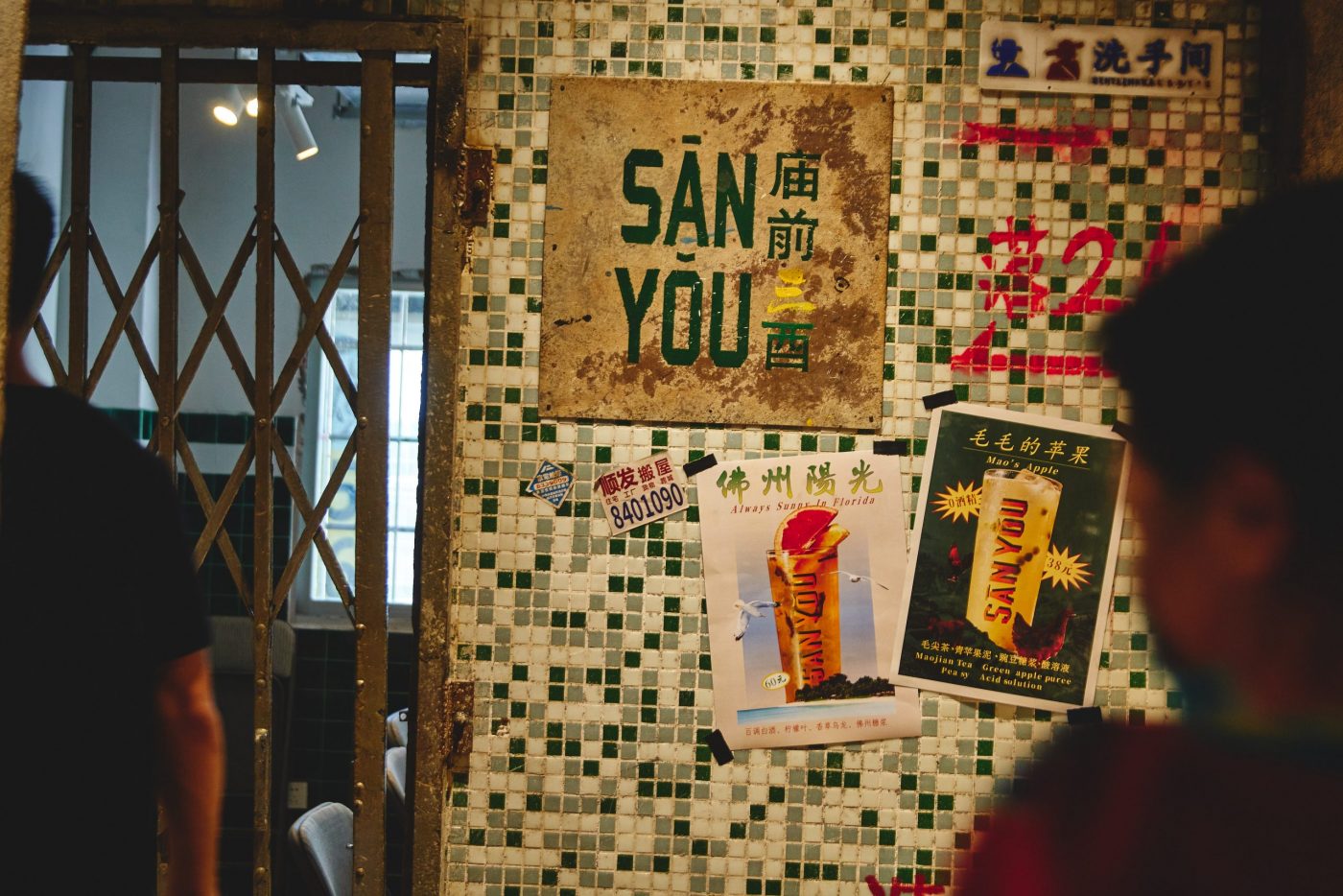 First, Le Comptoir ("counter bar", inserting a touch of French into the space as a little wink at bars once popular in old Canton, as the French then called it): casual, lively, inexpensive and high volume with the atmosphere of a Cantonese bingshi (also called bing sutt) – an old school style of drinking spot in Hong Kong and Guangzhou. As they explain, it's a slightly grown up version of the bingshi facade that hides speakeasy Hope & Sesame. Here, they're pushing simple low and no abv drinks with fast turnover, plus ready to serve drinks for takeaway. Since Le Comptoir opens at 1pm, the idea is for people to stop in for quick sessions where they can have a couple of unique drinks in a chilled out space without getting plastered in the middle of the day.
Then, there's SanYou Bar: intimate, stylish and sophisticated with a big wow factor and a touch of ceremony, it's an interactive space where spirits knowledge meets modern technique. Bartenders here work at exposed stations situated between bar counter seating, free to move amongst guests to deliver more dedicated service and personal attention. Upon entry, guests open an antique wooden jewellery box to find little poems paired with tiny snacks, each giving a hint at a related drink that awaits them on the menu. This is also where they'll find the nearly 200 bottle baijiu collection, all of which are there for any guest to try.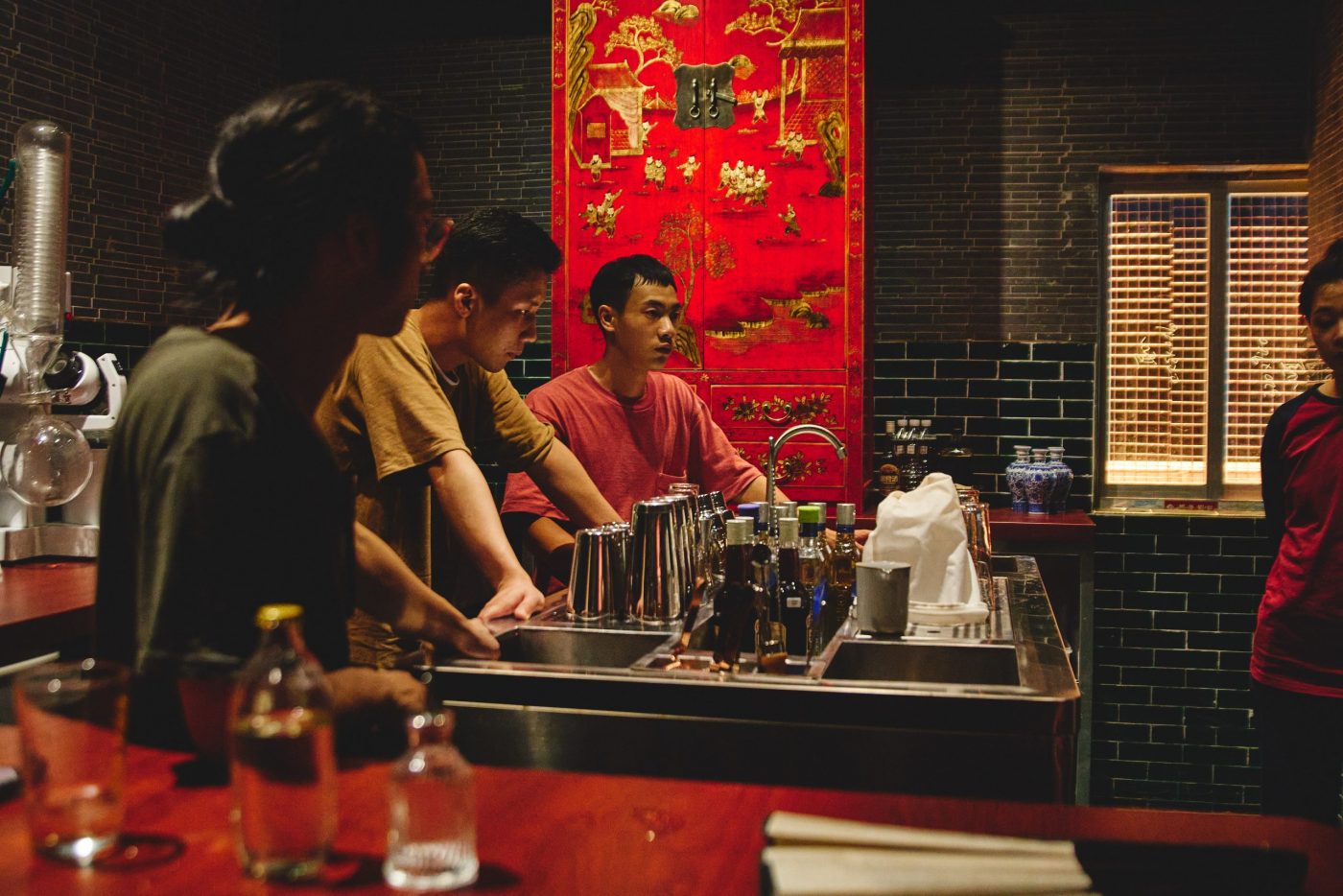 The cocktails: Baijiu for modernists
So how, exactly, is baijiu being exposed and positioned here? Well, a lot happens between the time the spirit comes out of the bottle and when it hits your lips. As they put it, the main spirit is baijiu, but they aren't selling baijiu – they're selling cocktails.
The idea was never to just pour spirit directly from the bottle, but rather really dig into the flavours and consider what they can do with them. They started with types of baijiu that have a lot of distinct flavours; some citrusy and more fresh, others rich and toasty – all kinds of elements that you wouldn't know exist in baijiu. The team took the time to learn, explore and see what works, and then got down to rotovaping, macerating, infusing; tearing open that bad reputation and showing the real spirit by bringing different things together through modern techniques.
"I think the key is that because people have such a mindset that they don't like baijiu in general, that they don't want to try it," Andrew says. "We don't want to hide it in the drinks or go too far away, but rather add things that make it taste a lot better and are easier for people to enjoy; things lighter and more aromatic. In other words, by diversifying its applications and playing with the flavours they way you would with Western spirits, they can show that baijiu isn't the harsh nemesis that guests think it is. The team explains that "it's not getting rid of the things that a lot of people don't like about baijiu – it's rounding out the corners."
Tearing open that bad reputation and showing the real spirit
Here's the thing: if you only use Moutai – one of the biggest and most famous names in baijiu with very pungent flavour – then you're not really showing what the spirit is all about. An example like this is literally one in tens of thousands of bottles, and coming from jiangxiang (savoury aroma) category, happens to be one of the most intense.
So, at SanYou, the signature cocktail list holds 12 drinks; one for each distinct category of baijiu. Guests will be able to try cocktails bearing everything from fermented and funky to light, fruity and floral flavours. Then, if they'd like, little jars and vessels around the bar allow them to sample the base spirit in its original form and in its customised version, so they can experience the full journey.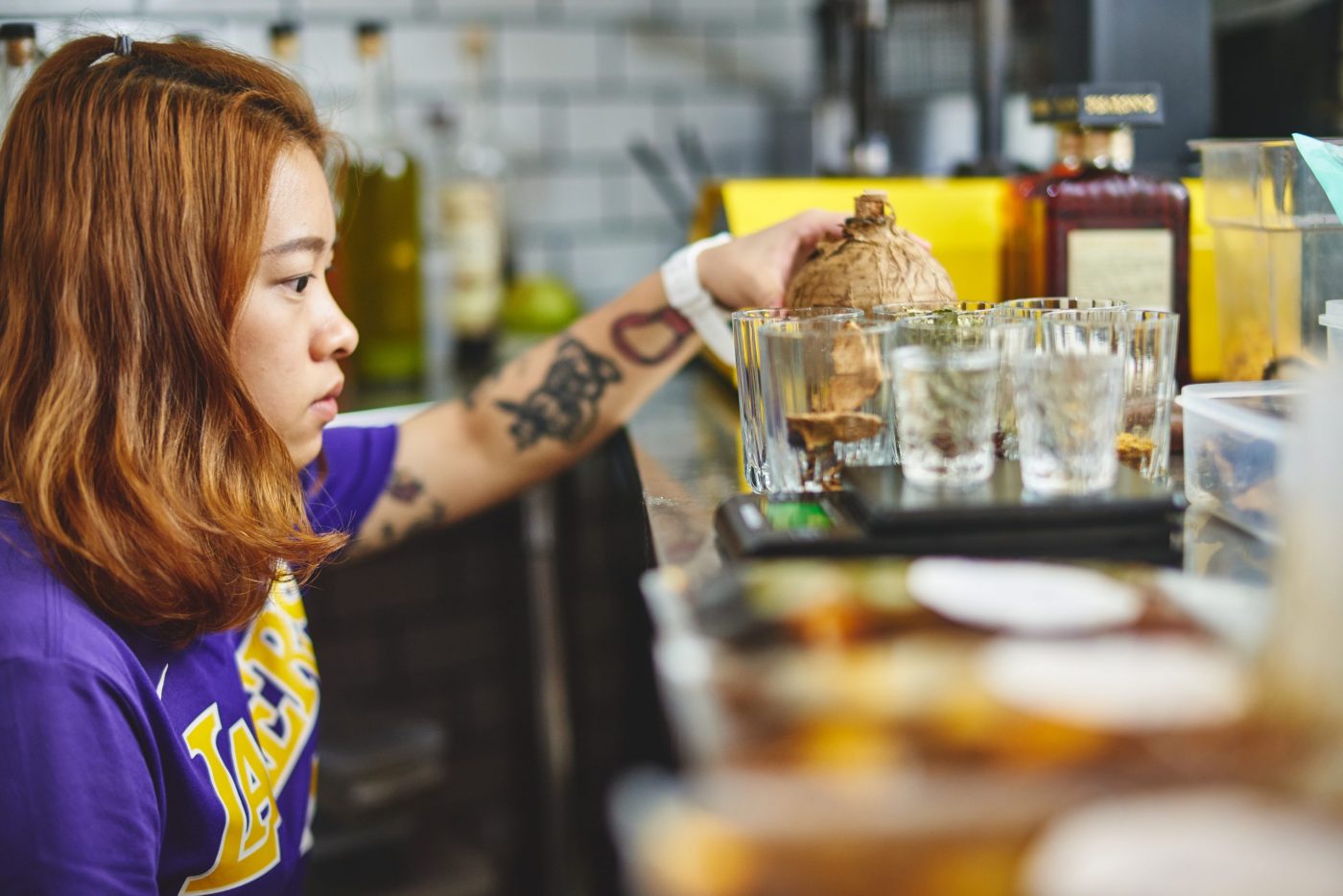 The spirit: Hear China roar
Hope has a big task at hand, but they've got the right team to make it happen. Aside from group founders, the bar is strongly equipped with several star staff members from their other venues, including the baijiu-savvy Tiger (小虎), group beverage manager DJay Du, and Hope & Sesame bar manager Kevin Lai. Plus, they've got an exciting new addition to the team: the awesome Jackwing Yao (co-founder of Spin, Guangzhou) is leading SanYou's cocktail development as head bartender and bar manager.
For another push both within the bar and outside its walls, SanYou will also be home to a group-authored baijiu-centric book, which includes in depth spirit knowledge, bits of culture and history, craft cocktails, personal stories and an awesome library of modern, boutique baijius and Chinese spirits, complete with tasting notes. It will be available as a guide in the bar, but also as a take home bible for your shelf, likely to be launched and available from August. We'll let you know.
That book, and the bar, both seriously and sentimentally carry the tagline "Let's show the world our spirit". And yes, it's about the spirit – but it's also about spirit, and flying China's bar flag high and putting the country's spirit in the spotlight. For them, the bar's location in a bustling shopping area is perfect, because it means loads of foot traffic, and therefore, lots of guests that they hope to transfer their passion to.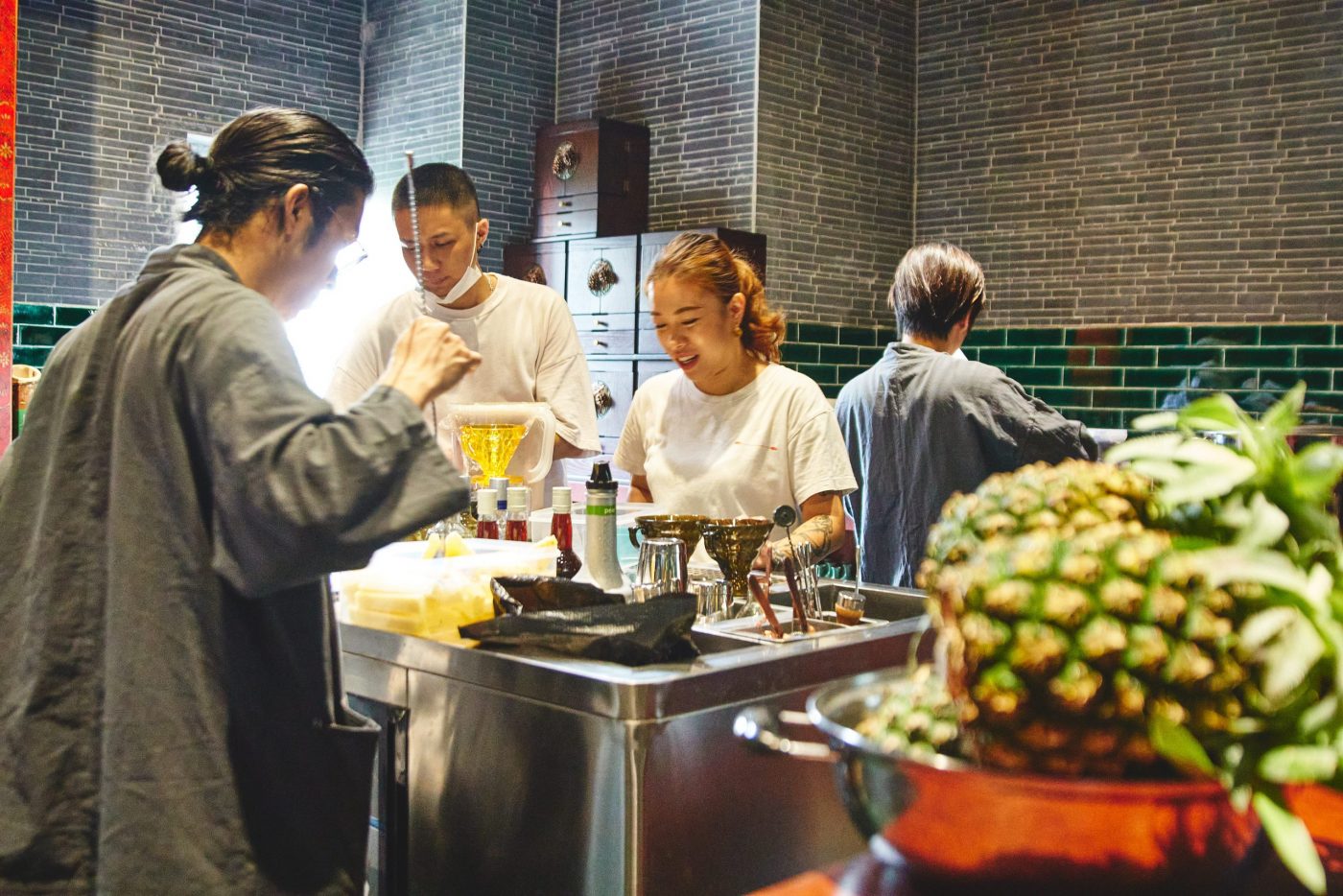 "If we want to win the battle of making baijiu more popular, we need quite a big audience of people giving feedback all the time," says Bastien. "We want as many people as possible to try these cocktails, because if we can win them over, then more and more people will be willing to try baijiu, and more people will start to work with it." He uses China's recent Mojito obsession as an example – a month ago no one cared much about the cocktail, and then Jay Chou's hit song sent hoards of guests asking for it, and perhaps now bartenders put it a little more effort into the drink. "We need more bartenders to try baijiu, enjoy it, and realise this works. We need Chinese bartenders to carry on this tradition and say 'This is us! This is here, this is what we do,' and then push it forward."
"There are a lot of challenges – this is kind of unchartered territory – but it's exciting. The road ahead is bright, and wide open in front of us. If you launch a trend, it can become very powerful. Think about it – nobody dares to use a plastic straw anymore. That's the new normal."
San You 3F, Wenheyou Superb, Tianhe Dong Lu, Tianhe district, Guangzhou, China