Shingo Gokan exclusively reveals two new bar concepts, a coffee and cocktail summit, a glassware line…and big plans for New York. By Holly Graham.
The seemingly unstoppable Shingo Gokan – the man behind Shanghai's Speak Low, Sober Company and The Odd Couple, plus Tokyo's The SG Club, SG Low and The Bellwood and spirit brand The SG Shochu – reveals he is opening two new bars in his native Japan, as well as launching an annual coffee cocktail summit and a glassware line.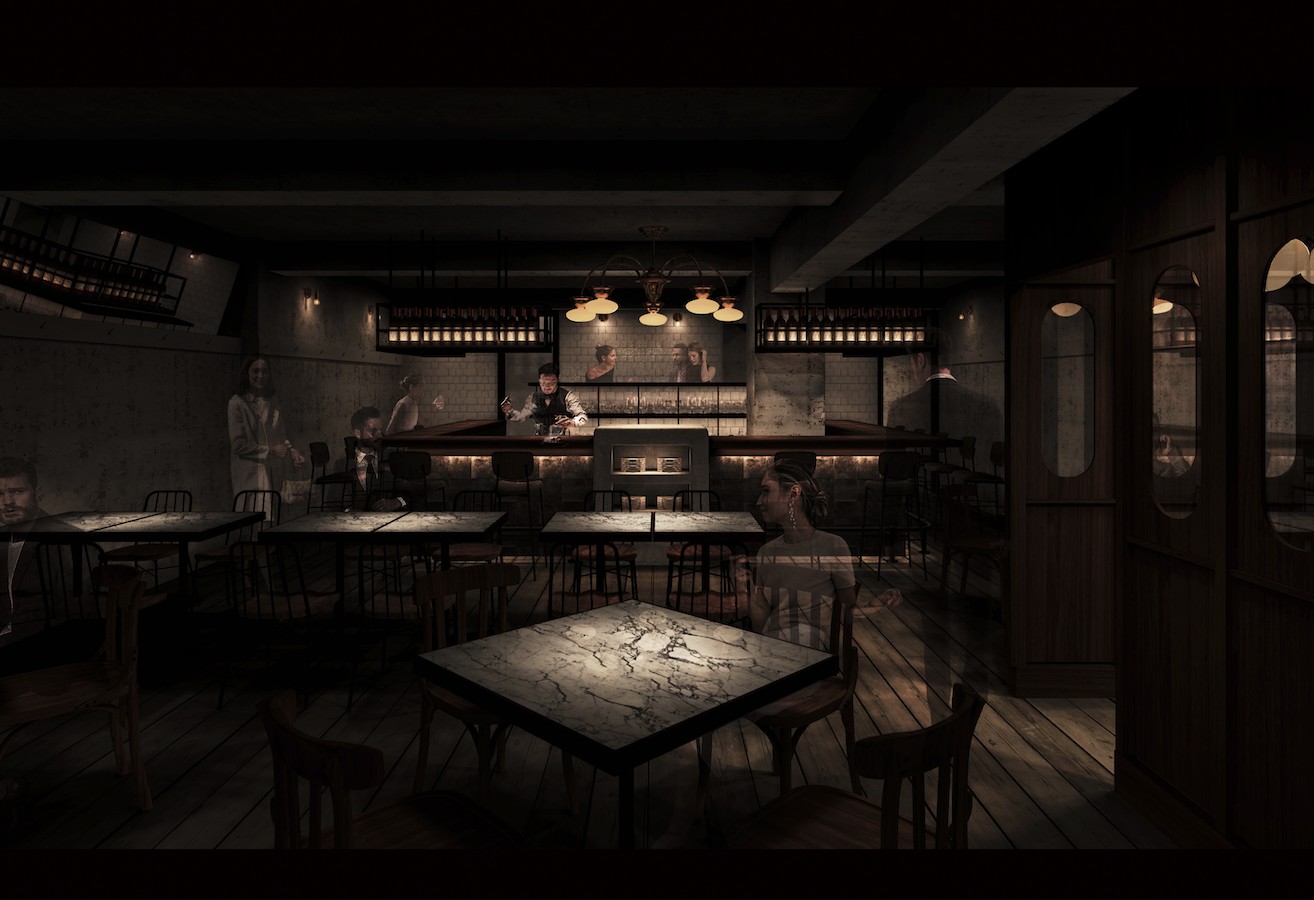 Swrl (Tokyo)
First up is Swrl, due to open in Tokyo next month, located in the same area of Shibuya as Shingo's other bars. 
To understand his approach to the wine cocktail bar's concept, we have to rewind a little. "Previously, visitors to our bars were around 80% tourists, so when the pandemic halted travel, we obviously had a huge drop," Shingo explains.
He went on to open izakaya style drinking den SG Low earlier this year, which was a hit with locals. "Young Japanese people don't really drink in bars but they do go to izakayas, and we also serve cocktails at SG Low. This got them curious, so they would often check out The SG Club after visiting SG Low, and that gained us some local popularity."
Upon realising he had to shift his focus to local clientele in the uncertain times of COVID-19, Shingo looked at what worked: an izakaya concept; and what locals love to drink: wine. "Japan is a huge wine market," he says. "But no one really drinks wine cocktails. We're all familiar with sangria and wine coolers, but that's about it. So I wanted to change that.".
Shingo collaborated with sommelier Moto Okoshi, who was responsible for selecting the wines served on Japan Airlines, and is the owner of restaurants An Di and An Com in Tokyo. "The team and I created cocktails," explains Shingo, "and Moto tried them all as a base to determine what wine should be paired with them."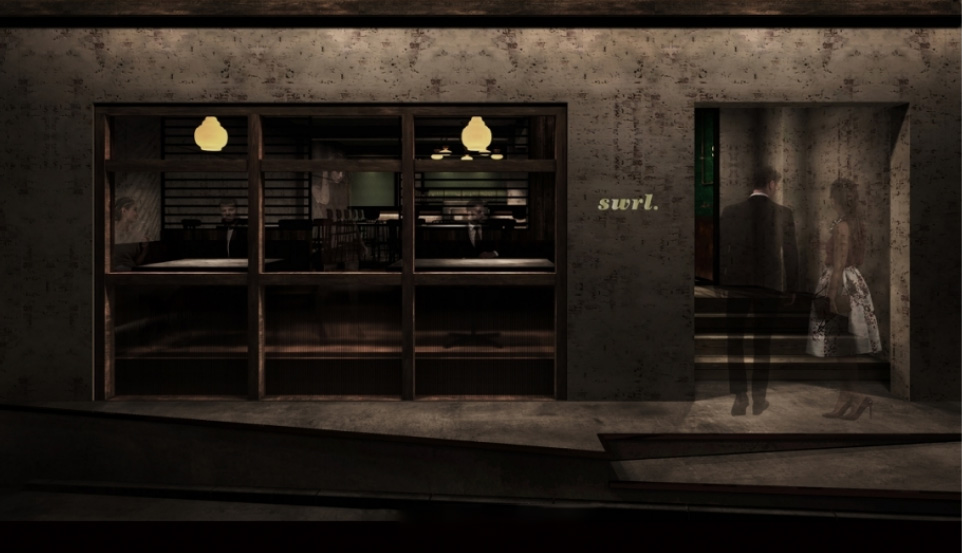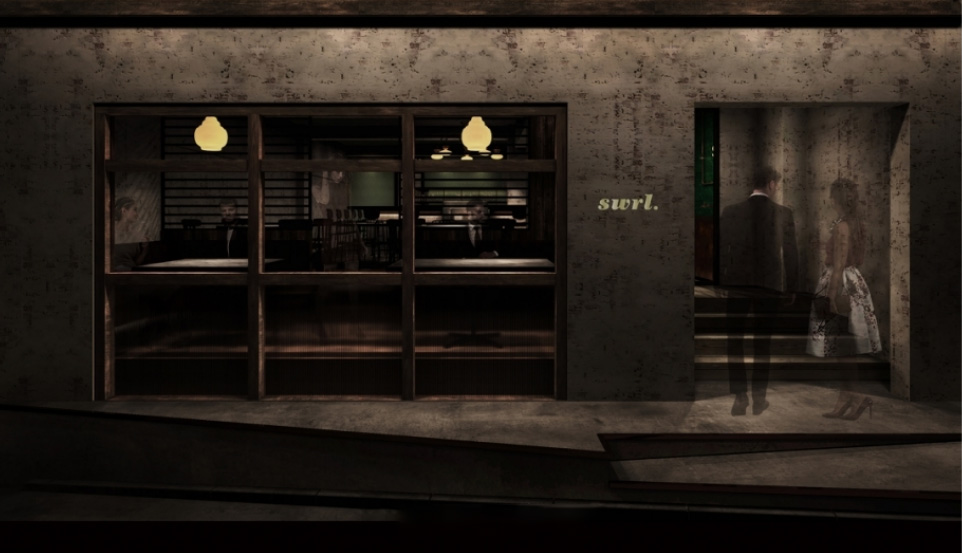 Swrl's cocktails are 90% pre-batched to ensure quick service and consistent quality, and don't require any bar tools, ice or technique. "The cocktail is served in a decanter, then we pour the paired wine over the cocktail base and swirl. Simple as that," says Shingo.
He goes on to explain it's a completely different flavour process for him. "Usually you pick a spirit and ingredients to balance it, and usually I would have a good idea of what the flavour would be before I made the drink. But now, you just can't tell what it's going to taste like until the wine is added, and different flavours come out. Some wines make different notes pop up that you wouldn't get from the cocktail alone."
We can't say much about the menu yet, but Shingo reveals each drink is named after a city. As an example, Shanghai features ingredients such as jasmine and lychee paired with muscat and Athens blends gin, cucumbers, olive and mastika with a New Zealand sauvignon blanc. Japanese wines also feature on the menu too.
Decor wise, Shingo says it's a big and casual space with a washing station at the entrance. "Since the virus, most bars and restaurants have sanitiser as you walk in, so we're going to have a space to wash your hands. It's also a throwback to Japanese elementary schools, where you'd have a basin to wash your hands outside the classroom." 
To take the pairing idea up a notch, the wine cocktails can be matched with food too. Chef Fumio Yonezawa – previously of Michelin starred Jean Gorge and ex-housemate of Shingo's – will be serving a menu of modern Latin American dishes that can be paired with drinks.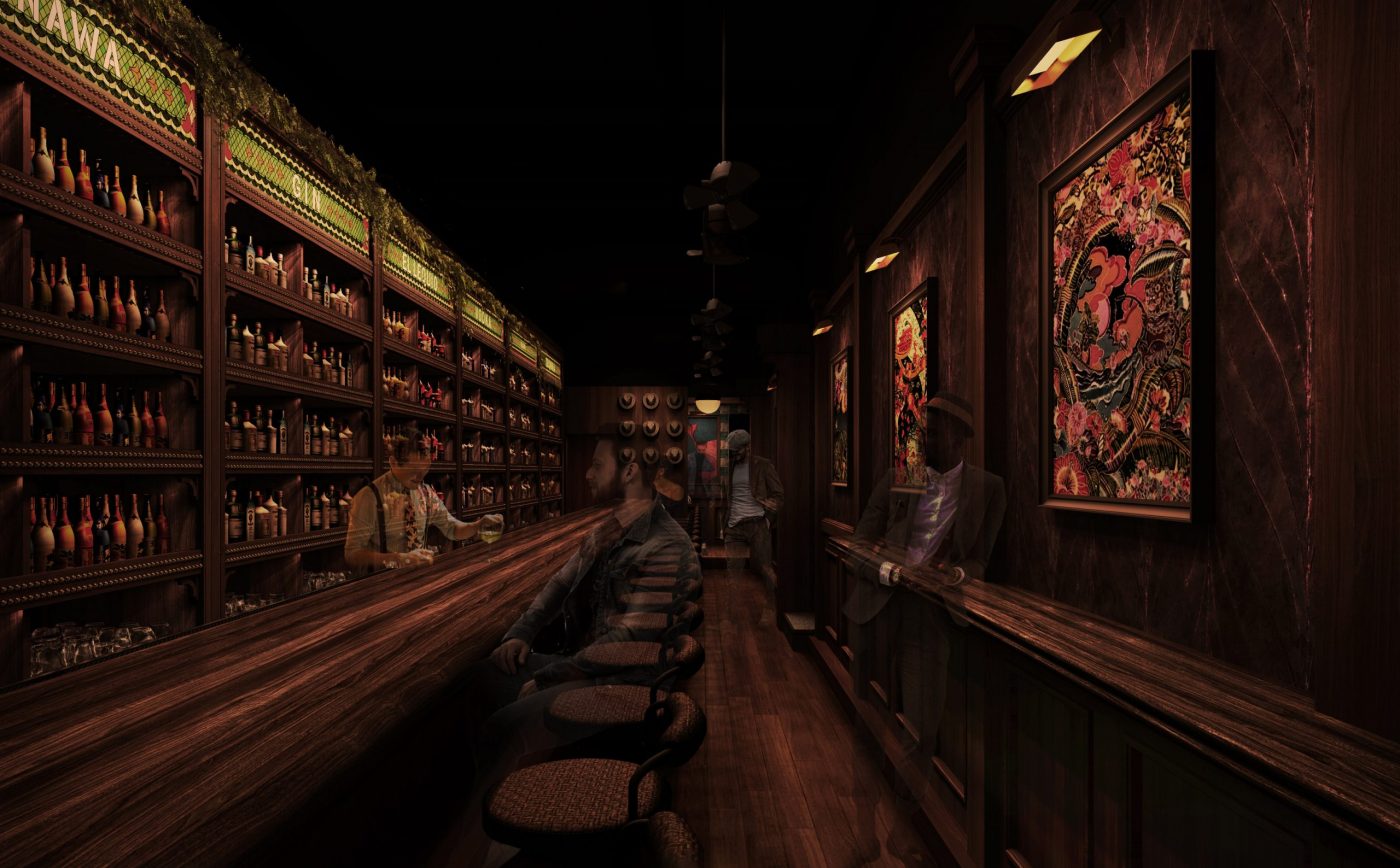 El Lequio (Naha, Okinawa)
Opening in January 2022, El Lequio takes its name from history. Before becoming Okinawa, the island was an independent kingdom called Ryukyu, which Spanish and Portuguese traders referred to as Lequio.
After World War II, many Okinawans immigrated to Latin America, and became known as Nikkei people. To this day, 10% of Nikkei people in the world are of Okinawan descent. In Brazil, 10% of the Nikkei community is of Okinawan descent, and a huge 90% make up the Nikkei community in Peru and Argentina.
The bar imagines the fictional story of a man named Esujiro who moved to Latin America from Okinawa and opened a bar called El Lequio – a blend of Ryukyu and Latin American culture. The space El Lequio was in was also a bar that had been operating for 33 years. "We have renovated it," explains Shingo, "but we've kept some of the old fixtures to give it that traditional feel."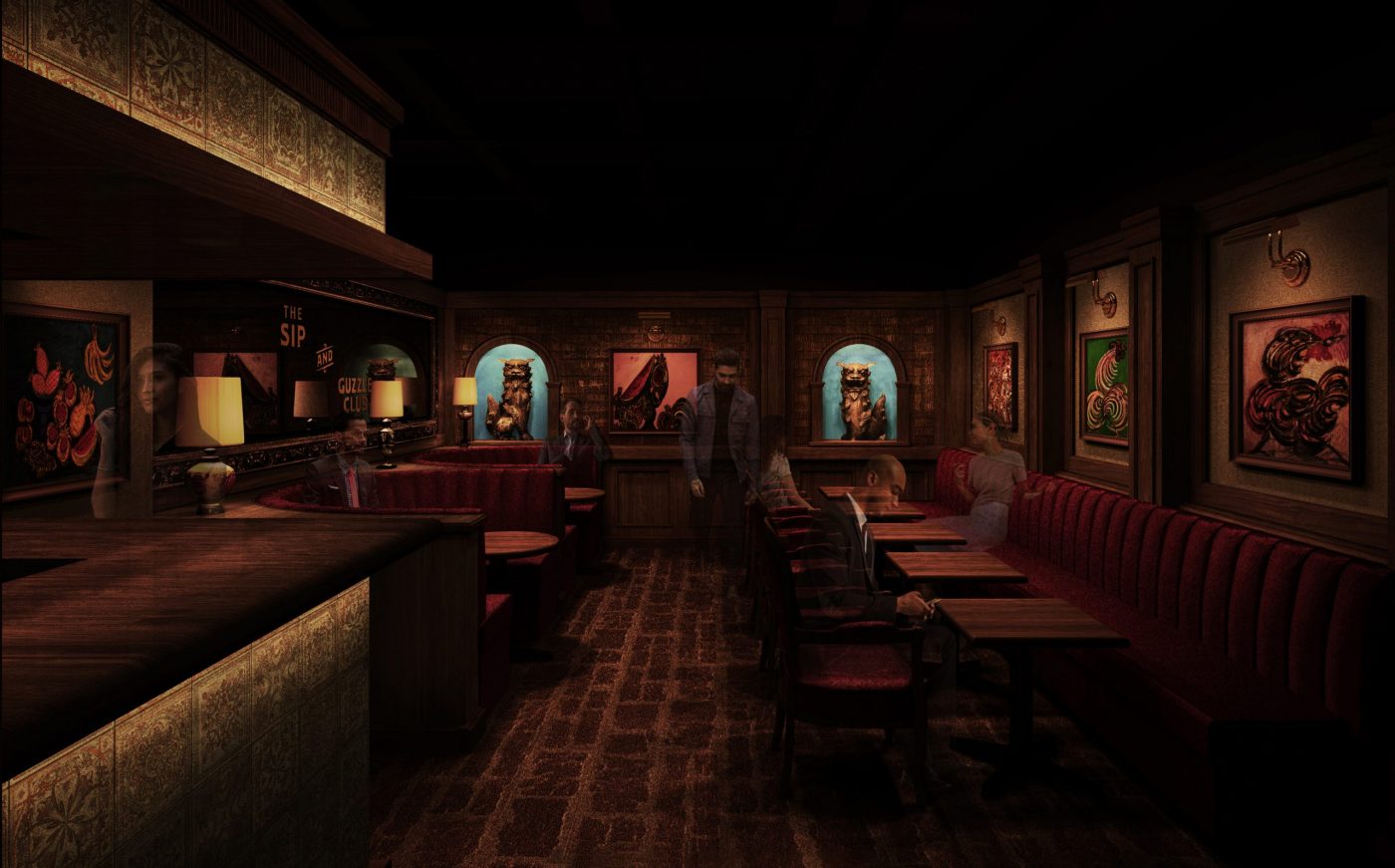 The long 15 metre bar will seat 18 people, while the back bar will hold around 1,300 bottles. These bottles will be divided into spirits of Latin America including pisco, cachaça, rum, tequila and mezcal – where you sit depends on what you see on the back bar.
Shingo can't say much about the menu yet but says it will of course be centred around Latin American spirits and use lots of Okinawan fruit, which he says tastes incredible and different to anywhere else. 
"At the moment, there aren't really any cocktail bars in Okinawa," says Shingo. "There are lots of Japanese and of course international tourists usually, plus a US army base of 50,000 Americans. And Okinawan people drink a lot! So I think we'll have a really good mix of guests."
SG Coffee Summit (SGCS)
Every year, International Coffee Day is celebrated on October 1, and Shingo has decided to celebrate the day annually with the world's top baristas and bartenders. "It's going to be like our own mini cocktail week," he says. 
The event will see bartender and barista guest shifts at neighbouring Swrl, The SG Club and The Bellwood, with each bar having a different theme: The SG's Club's three levels will hold different experiences including a coffee cocktail kaiseki; Swrl will showcase organic chemical reactions and The Bellwood will serve classic coffee cocktails. This year's summit will of course feature local bartenders, including Hiroyasu Kayama (Bar Benfiddich) and baristas from coffee shops such as Koffee Mameya Kakeru.
While this year's celebrations will obviously be restricted due to COVID-19, fear not, for Shingo reveals that next year he wants to start SG Cocktail Summit annually on May 13 to celebrate World Cocktail Day.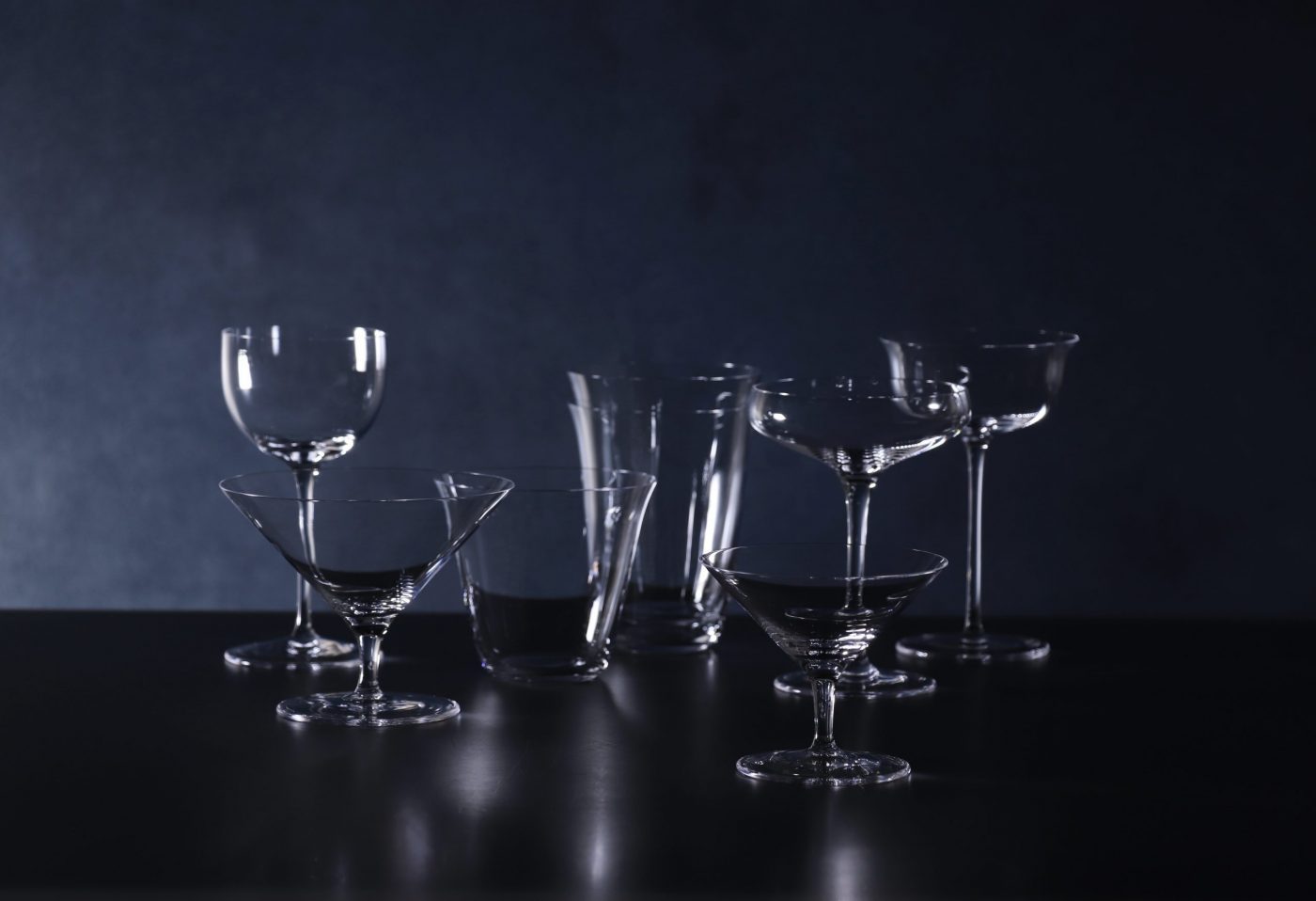 Sip and Guzzle glassware
In what seems like a logical step for the SG empire, Shingo has collaborated with renowned glassware company Kimura to create the Sip and Guzzle glassware range. Shingo says: "Designed by Mr. Kimura and I, it's not as delicate as his other glassware but it's still Kimura quality. I used my knowledge of the international bar scene to think more about what bartenders want from glassware."
One that Shingo is particularly proud of is the signature Martini glass. "I thought, "Who drinks Martinis in the coolest way?" and of course I thought of James Bond. He always holds the glass, not the stem. So using that thought process, we designed a Martini glass with a very short stem."
At the end of our chat with Shingo, we just had to ask him….how do you do so much stuff? "I have a great team and partners by my side, and they help turn my ideas into reality." Shingo counts that along with his eight bars, he currently has 15 projects on the go. "We are also discussing around 30 new projects, but not sure if we'll be able to do them all," he laughs.
Oh, and that's not even including the bar he's opening in New York with Steve Schneider early next year….