Tom Egerton documents how the COVID-19 pandemic has changed the way bars implement technology and its future.
 Pre-COVID, the use of technology in the bar world was purely functional. It was often considered to be ancillary to the daily operation of a venue, with little thought as to how it could add value. Technology in the sense of social media, booking systems and the like is present in bars and restaurants but other technology tended to be the staff-facing kind – toys and tools used to extract flavour or create a unique experience in liquid form. It was often relegated to the back of house, out of sight of the guest.
Some venues brought this technology front and centre to the guest experience, such as The Old Man in Hong Kong proudly displaying their rotary evaporator on the back bar to drive curiosity and communication with drinkers. However, for an industry so focused on the anachronistic in style and execution, technology was something of a dirty word, viewed as an unwelcome and unwanted element intruding upon the flat-caps and suspender-wearing world of the modern bartender. 
There was some talk of using QR codes to create paperless menus championed by the sustainability crusaders from Trash Tiki, but this was when people still wanted to feel the heft and texture of a menu in their hands. Menus accessed digitally were still seen as something uncultured in the high-minded world of modern hospitality, more suited to distracting children while their parents ate as opposed to something any self-respecting sommelier would produce to offer his expensive curated wine list.
Technology was used to create brand experiences in retail or used as training tools, but augmented reality and multi-sensory virtual experiences were a high investment and generally too much work for most bars. There were some early examples of bars finding innovative ways to incorporate their concept into technology, like Maybe Sammy's Lobby Boy hat filter for Instagram, which allowed users to wear the signature hat without ever having to make it down under to Sydney. 
China was leagues ahead of technology adaptation for bars and restaurants, with the WeChat app being a multi-use messaging tool. It allowed guests to scan QR codes to find paperless menu offerings; order and pay their bill without cash; explore further information about a venue which was hosted on their platform page and interact with other guests to share their experiences and "Moments". This combination platform of social media, integrated payment and app sharing platform is so ingrained into the fabric of life in the metropolitan cities of China that many vendors won't take cash as payment.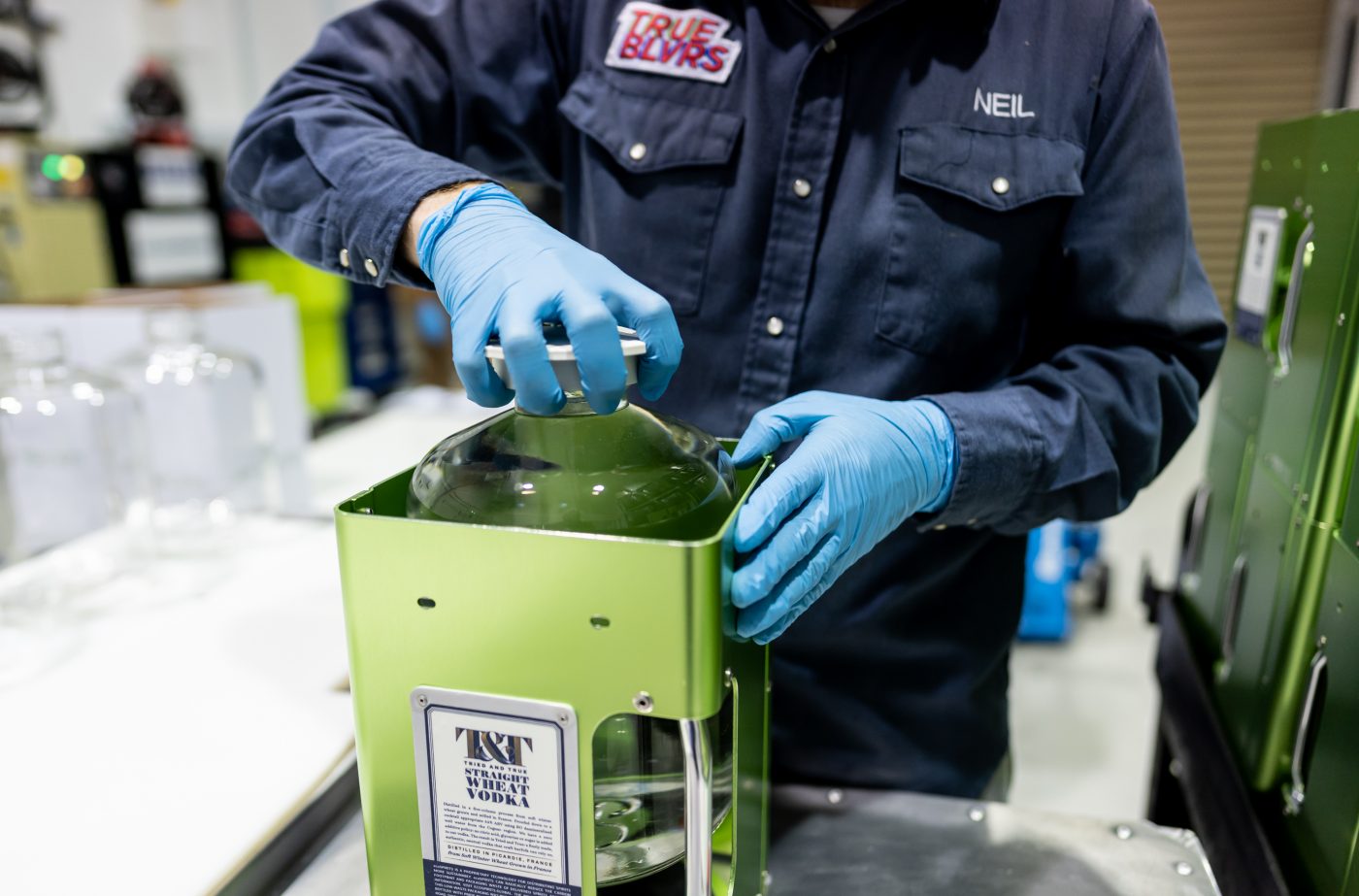 Outside of bars, we started to see technology used more in logistics and supply, with the launch of ecoSPIRITS creating the world's first low-carbon spirits distribution solution, integrating elements of blockchain tracking to accurately quantify carbon and waste reduction. This technology also allowed venues using ecoSPIRITS to satellite track a forest in Borneo where the Green Steps Group plants a tree on behalf of the venue for each 4.5 litre ecoTOTE purchased. Each venue is able to quantify the carbon off-setting as a result of the use of ecoSPIRITS technology.
Technology and bars shared a thin crossover in 2019 where it was either entirely functional or something of a novelty. Then, when COVID-19 hit in 2020, suddenly our big interconnected world felt very small and much more precarious than we had once believed, accelerating the need to engage technology as a vital tool for bars. While COVID spread around the world, we stumbled and struggled as an industry, and we were only looking at survival in the face of a global pandemic.
Technology was initially implemented in some markets as a tool of public safety and virus management. Contact tracing gave health authorities the chance to trace the spread of the virus and effectively end transmission, but it's implementation and use was staggered in different markets around the world. Examples like Hong Kong's Leave Home Safe app enabled guests to check in at each venue, and was a prerequisite to the loosening of restrictions around food and beverage. This app would later be broadened to store records that venues could scan to check vaccination and testing status, enabling vaccinated guests to enjoy restaurants and bars beyond a blanket curfew and ensuring the safety of guests and staff alike.
In China, a combination of using swift and severe lockdown methods and an integrated Health Pass – which uses location data to track infection chains and provides a green, yellow or red pass based on rapid COVID tests – helped break transmissions. This mass collection of personal data enabled most of China to be able to get back to regular daily operation while the rest of the world continued to struggle with the magnitude and reality of governing a global pandemic. 
Wuhan, the supposed epicentre of the pandemic, was able to throw an outdoor pool party and music festival in August 2020 after they had successfully eradicated the virus within their borders during a time when other nations were only starting to see the earliest outbreaks of infection.
As we got used to the reality that the pandemic wasn't going to disappear over summer or could be cured with UV lighting and drinking bleach, we began to integrate technology into our daily bar operations. We connected with our guests online by hosting online sessions when they couldn't visit their favourite bars, creating party-at-home packs with cocktails, playlists and bites so they could enjoy a taste of the bar at home.
We created bodega-style drinks takeaways, pivoted to bottled cocktails – incidentally, after sampling hundreds of bottled cocktails I can state comprehensively that a great drink on your couch will never be the same as an average drink at a great bar – began to implement contactless take-away options and turned to profit-sharing delivery websites like Deliveroo, Grab and FoodPanda.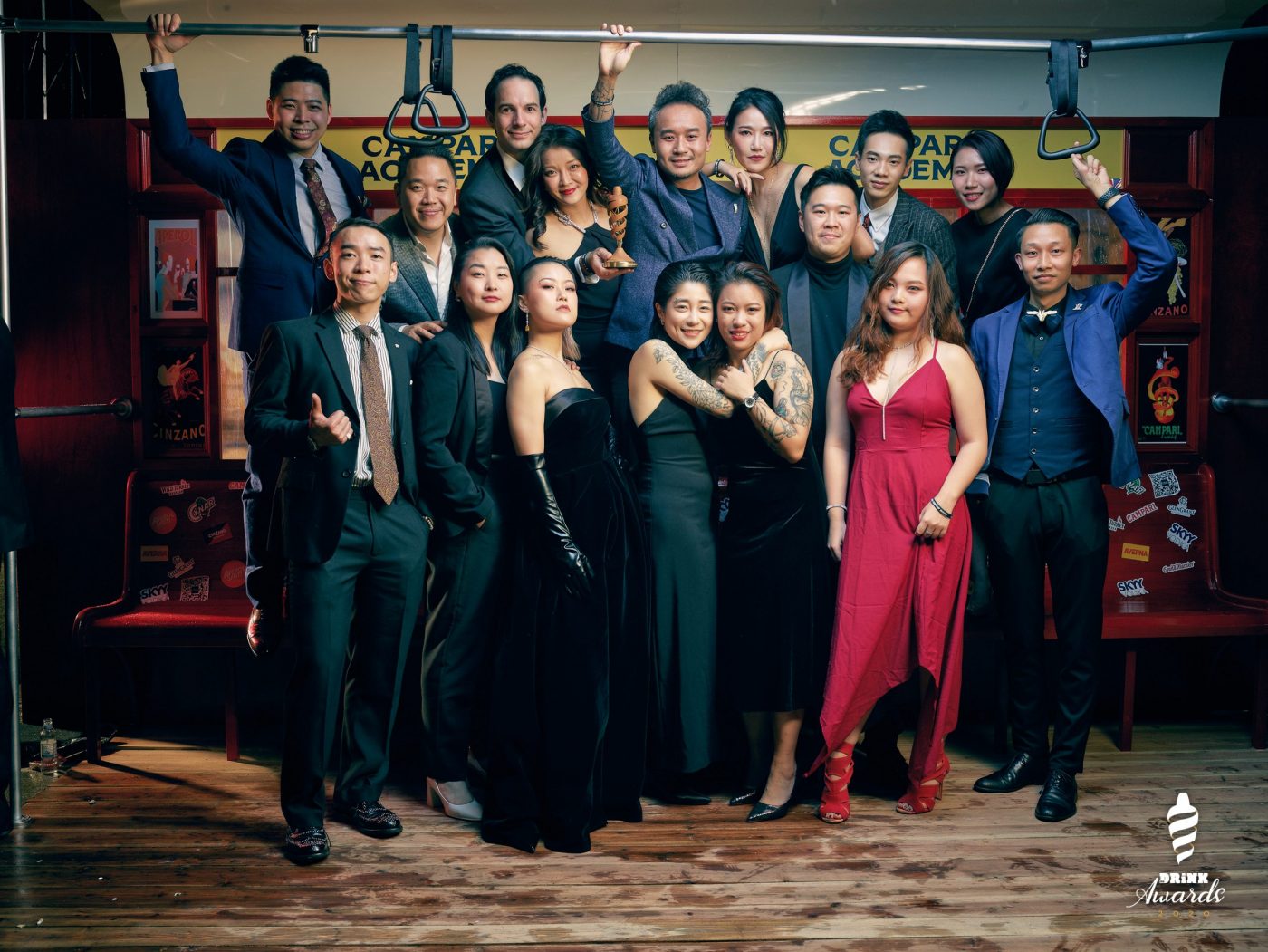 Incredible generosity was seen from bartenders all over the world with individuals feeding those who found themselves on reduced wages or hours, from COVID-EAD in Melbourne feeding thousands of out-of-work hospitality staff to Meow Mo dumplings in Hong Kong, where Imelda Ng hand-folded thousands of dumplings to share with bartenders all over the city in the spirit of holding together and supporting a struggling bar community. 28 HongKong Street held a Love to Wuhan fundraiser to supply important PPE to the bar community in Wuhan, which had held a thriving F&B scene before their name became politicised. From China came the voices that inspired the future and reality of recovery, including Guangzhou's Hope & Sesame, who shared their COVID response strategy and bottled cocktails program, which would become part of each of our daily operations and a lifeline during trading restrictions. Education platforms like JERRY and ANANAS offered their services for free for locked-down and bored bartenders all over the world in order to keep bartenders skilled and engaged through sharing education. 
Technology and the future of bars

It was clear by the tail end of 2020 that COVID was not going anywhere any time soon, and the bar industry slowly began to realise that this was unfortunately the reality of the much-hated phrase "the new normal". Operating within a variety of restrictions and barriers based on individual markets, we were forced to become innovative to continue to survive as businesses. Bartenders pivoted to everything from making dumplings or launching coffee brands to becoming TikTok influencers and using their skills to share knowledge with a new generation of locked-in consumers desperate to enjoy their favourite cocktail.  
In 2021, bar professionals all around the world began to draw on their natural and innate creative talents to use the technology available to us to supplement and augment the offering they can operate within under the constraints of the new normal.
The cocktail menu moved online, with amazing interactive content becoming contact-free and shared via QR codes, removing the cost and waste of printed menus while also offering interactivity and animation options most physical menus never could.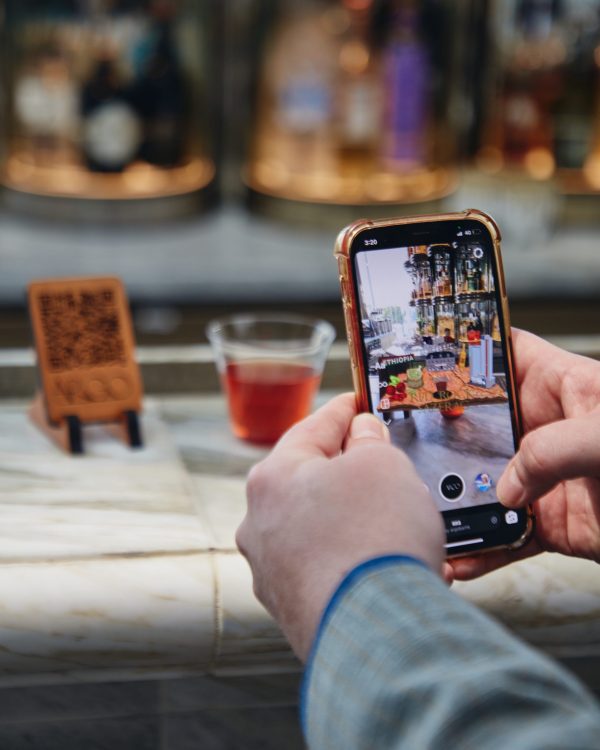 Hong Kong's Argo collaborated with Ferrand Cognac to create an innovative augmented reality "garnish" for its Red Rock Sazerac cocktail, which guests access with their phone to create an interactive virtual model on their screens, telling the story behind the drink and sharing knowledge about the cognac. 
The sustainable iconoclasts at Norway's Himkok used the current vaguely-defined trend of the non-fungible token (NFT) to sell virtual pieces of each cocktail on their menu, creating an environment where the purchaser helps to define the value of each token and providing necessary capital for the venue to re-open after eight months of severe lockdown. They also donated the leftover funds to charity in a generous spirit of paying it forward.
Much like COVID – which changed how we operate in and behind bars all over the world – technology is here to stay for the long run. It has become a tool to manage public health, to keep our staff safe and to connect with our friends and loved ones in an age where the simple pleasure of raising a glass over a bar in person is no longer possible. Technology has many uses in all aspects of our operations and as the cost and barrier of entry to utilising this technology decreases and becomes more accessible, the question is: how will you use it in the bar world's new normal?