A unique collaboration between a Hong Kong bar, spirit producer and forager results in an amaro inspired by local flavours. By Holly Graham.
Last month, DarkSide at Rosewood Hong Kong launched a week-long cocktail menu showcasing foraged ingredients native to Hong Kong and revealed Hunter in the Dark Amaro – a collaboration with Hong Kong spirits brand Fernet Hunter and local foraging expert Wanda Huang.  Thanks to the success of the activation, DarkSide has decided to continue producing the spirit, which is Hong Kong's first amaro, and arguably one of the first in Asia.
But how did this unique collaboration come about in the first place? Arcadius Rybak, beverage director of Rosewood Hong Kong, had a vision to craft something that celebrated the city's rich culture and flavours, and create a product not seen there before. "The whole idea was to highlight Hong Kong and create something that really represented the city, its culture and people. I've known Wanda for a few years now, and I've always been fascinated by the produce we've found on our foraging trips and thought about how we could use the ingredients beyond just cocktails."
Fernet Hunter founder Raph Holzer adds: "Knowing that Hong Kong has a rich history of Chinese medicine and that the world of amaro springs from that, we figured there would be a way to make that happen." For those unfamiliar with Fernet Hunter, it's a modern twist on classic Italian bitters, created by Raph and his father. While the botanicals are from Austria – where the spirit is also made – Fernet Hunter has very much been adopted as Hong Kong brand with Raph and its head office based in the city.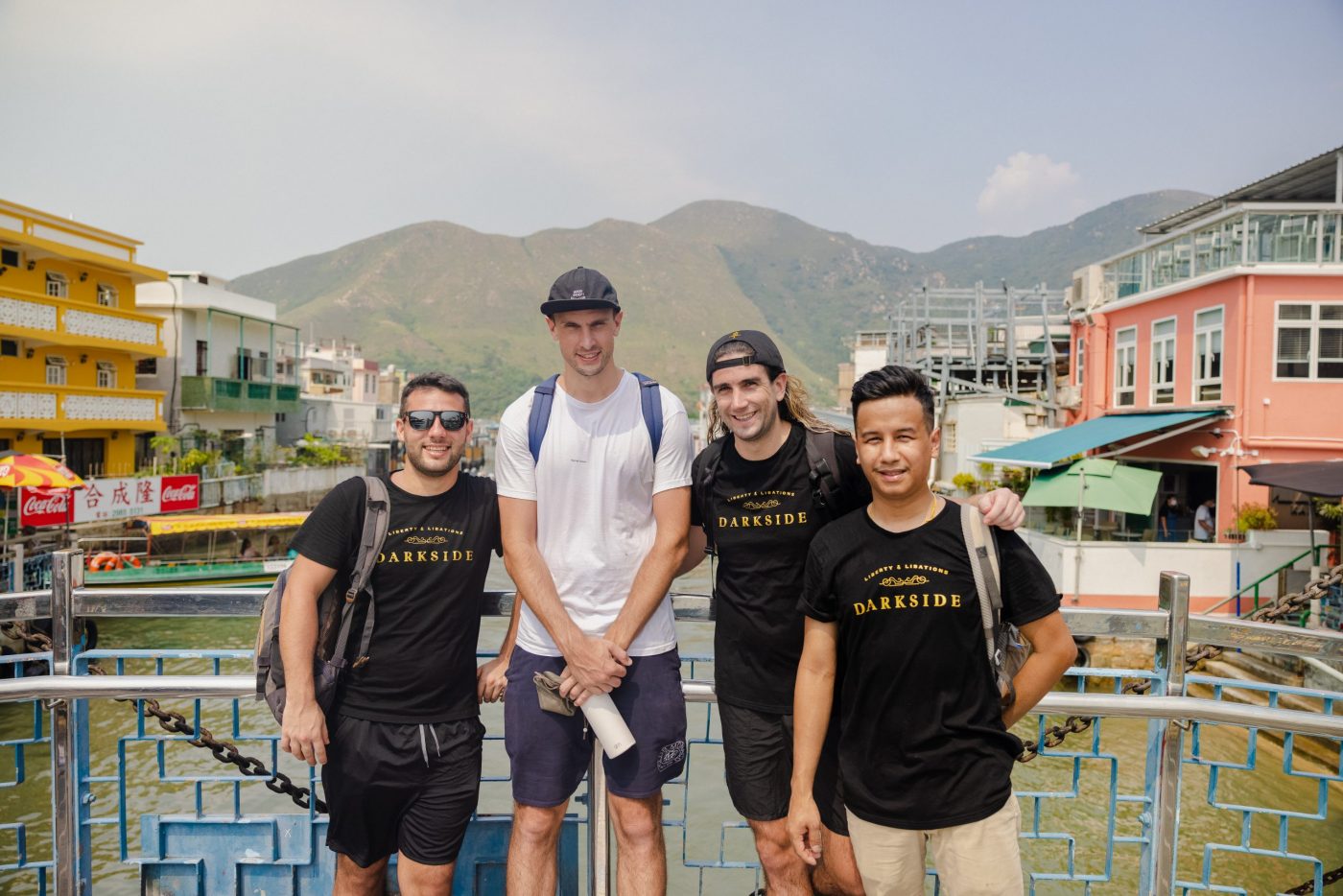 The team explained which flavours they were looking for to Wanda, who helped point them in the right direction during their walks through Yi O Farm on Hong Kong's more rural island of Lantau. The goal was to have a very bright and fresh style with subtle bitter notes, and the final blend of botanicals includes bur marigold leaves, Chinese mugwort, citron leaves, Cuban oregano,  wild ginger seeds and leaves, calamansi, calamondin, Lantana flowers and leaves, pomelo leaves and wild Chinese peppercorns. The blend creates a very fresh, floral and light amaro that plays well along other spirits and fortified wines.
Fernet Hunter brand manager Sebastian Robinson adds: "We wanted the amaro to speak for itself, so we simply enjoy it on ice but it also lends itself to create some fun highball style drinks." DarkSide bar manager Simone Rossi says the lack of travel has led to various collaborations around the city, but they were looking to do something different. "We wanted to have something new for guests to discover. The pandemic has made lots of bars the world over explore more local flavours in cocktails and appeal more to their local market, but we wanted to take that a step further. Plus, we don't have many Hong Kong spirit brands so thought an amaro would be perfect."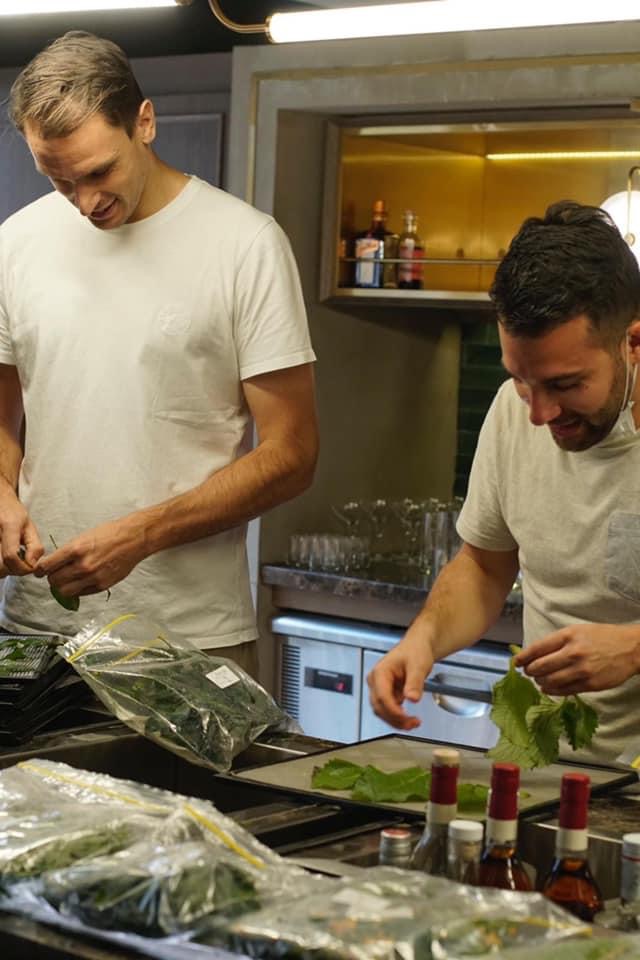 DarkSide is also known for its collection of dark spirits, including fortified wines and amari, so it was the natural choice. It's also known for its sustainable and environmental efforts, so using local brands and producers fits well with the ethos.  Using Arcadius and Simone's idea, the dream team drew on Raph's production knowledge and Wanda's foraging experience to create the amaro which infuses the botanicals into the base spirit using a percolation system. The base spirit is also a locally produced rice spirit by Wing Lee Wai, meaning all production happens in Hong Kong too.
Forager Wanda is well versed in the flora and fauna of Hong Kong, especially around fishing village Tai O. A Chinese Canadian, Wanda comes from a long lineage of traditional Chinese medicine practitioners and herbalists, and learned about the healing properties of herbs and wild edibles while travelling around Canada with her father. When Wanda visited her grandparents in China, they immersed her in the culture and traditions of Southern China's wild herbs and she continues to share her knowledge with bartenders, chefs and beyond.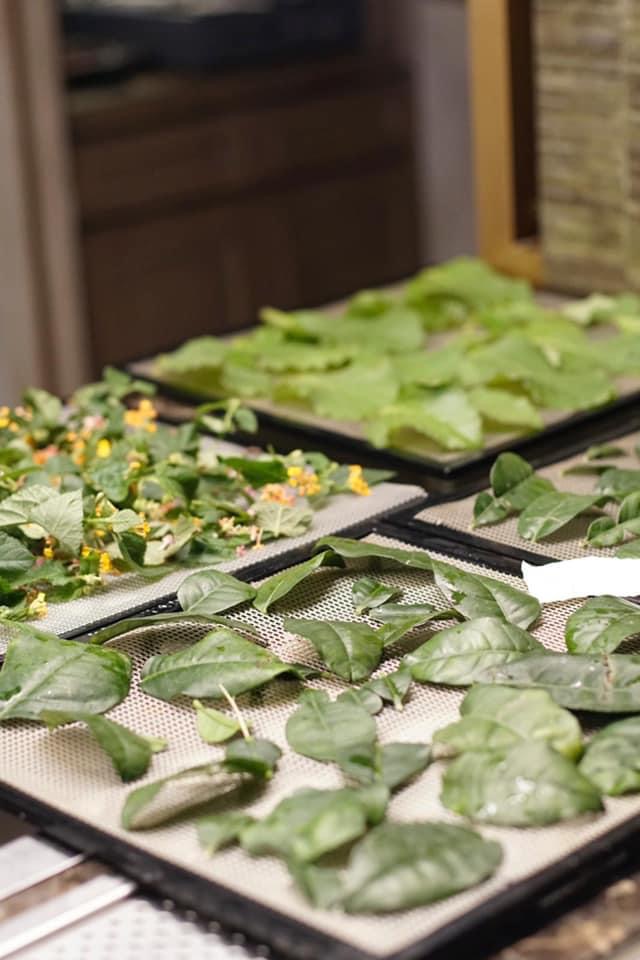 "We took samples of everything interesting," Wanda says of her excursions with the team. "They envisioned something that is distinctively Hong Kong which coupled well with DarkSide's vision for a sense of place. We documented our findings, dried the herbs, experimented and worked with them over and over. What you taste is the end result of this collaboration and months of work." Of course, foraged ingredients are dependent on the season and Wanda explains that most of the botanicals used were foraged during the spring and summer months.
She goes on to explain that the amaro has a complex scent with hints of traditional Chinese medicine, subtropical floral, citrus and wild ginger. In keeping with the fernet tradition of herbal liqueur, the team used ingredients in traditional Chinese medicine that are considered warm in nature, promote digestion and meridian functions and improve chi (qi) –  which is considered a vital force forming part of any living entity. "I grew up in a family of traditional Chinese medicine practitioners. If Chinese herbal teas tasted and smelled like this, a lot more people would consume it," laughs Wanda.
Hunter in the Dark Amaro will be available at the bar from now until stocks last.