Imelda Ng, assistant bar manager at the Four Seasons Hong Kong, is an exemplary person who we wish to honour this International Women's Day by telling her story. By Holly Graham.
If you have been to Hong Kong, chances are you've met Imelda Ng. The assistant bar manager at the Four Seasons Hong Kong is full of energy and smiles – one of those characters who will always make you laugh, whether she means to or not.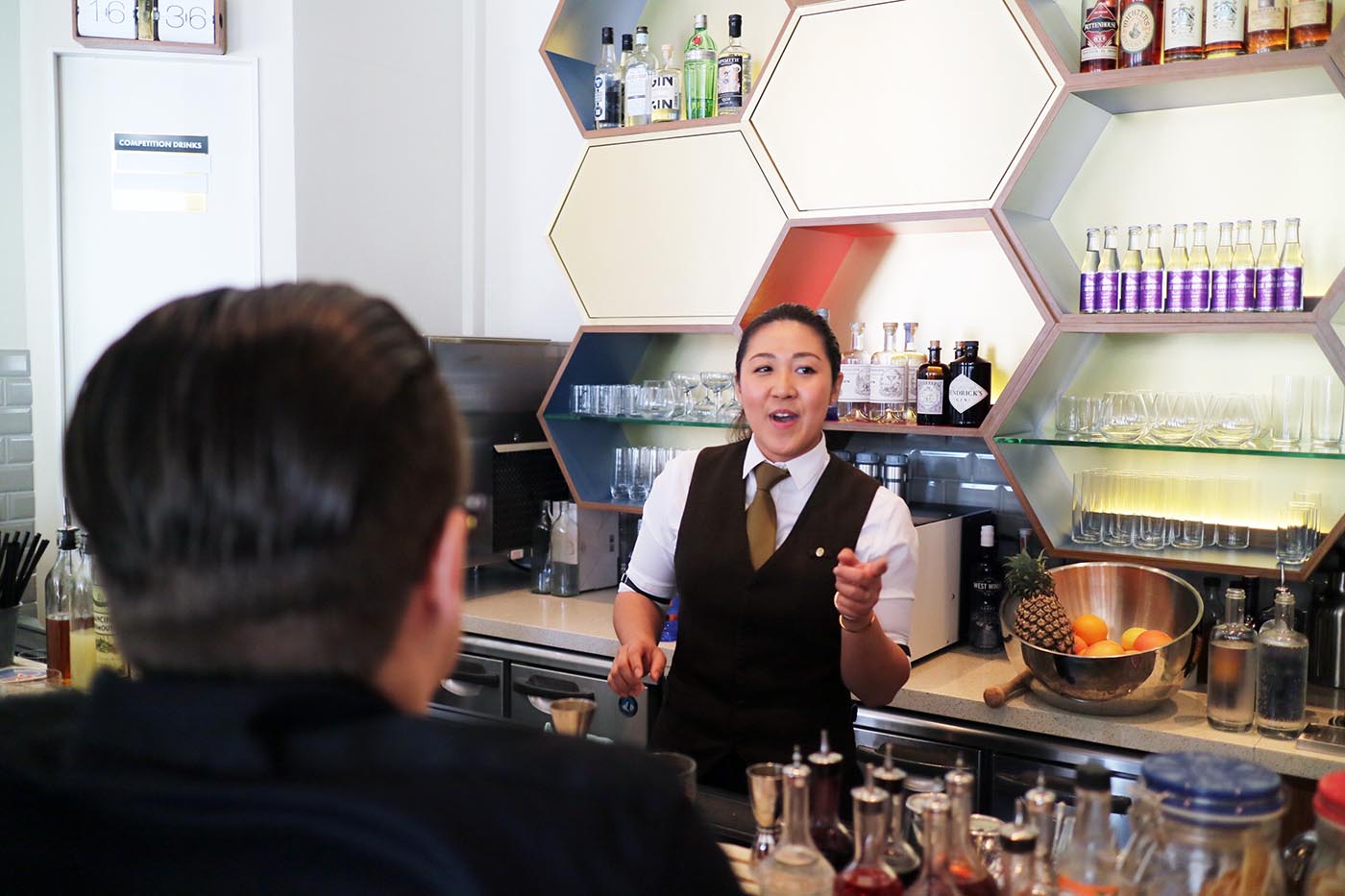 The self proclaimed cat lady started working in hospitality part time at 17 while studying design. "I worked at different outlets throughout the hotel and a few years later, they asked me if I wanted to be full time as they could see I was enjoying hospitality. I said yes as I didn't think I'd earn a good wage as a designer," she explains.
It was at 19 years old that Imelda says she made her first drink. "Restaurant manager Edmond Wong taught me so much about alcohol – I still have the notebooks. He taught me all about spirits and how to make cocktails that were popular at the time like Pina Coladas and Blue Hawaiis!" Imelda explains she continued to move around the hotel's outlets, but to work in the bars, and didn't really discover craft cocktails until she joined the Four Seasons.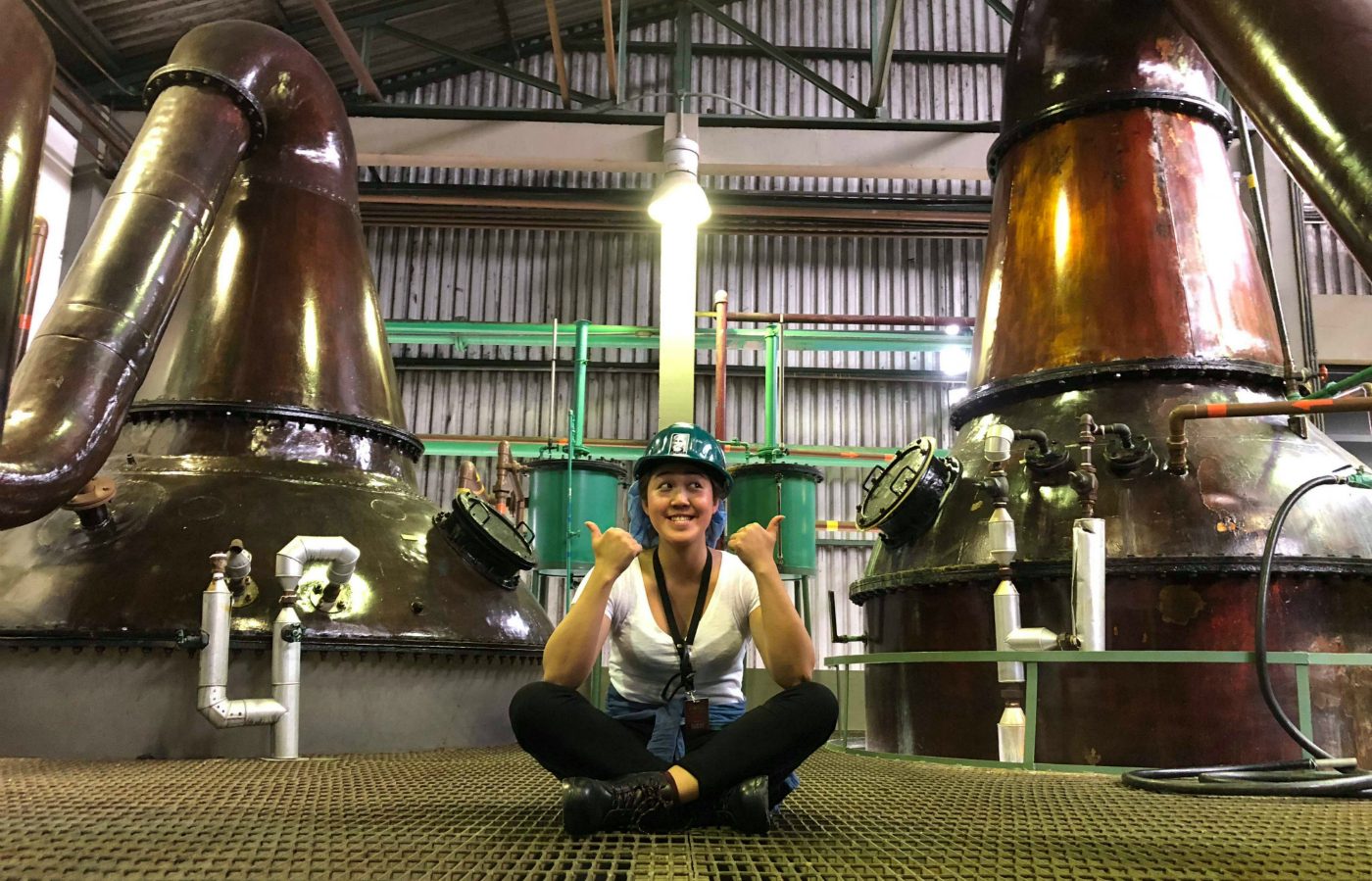 In her tenure, Imelda has won a few competitions including Asia's Best Gin and Tonic 2017 and was an Asia semi-finalist for the Diplomático World Tournament in 2018. But, fast forward to 2020 and COVID-19 meant long closures and lots of moving around and free time for Imelda. "We all moved around the hotel, taking on different areas outside of the bar. I learned a lot and learned to be flexible and I'm thankful to have a job. Small, independent bars are struggling to survive and lots have closed. It's very sad," says Imelda, of the pandemic's impact on Hong Kong's bar scene.
During her free time, Imelda didn't rest on her laurels and decided to put her dumpling making skills to work, creating Meow Mo dumplings. After making some and piquing interest through social media, local bars COA and Tell Camellia asked for a batch. Imelda then decided to make dumplings to either feed hungry, out of work bartenders, or to sell to those fortunate enough to still be working and raise money for charity.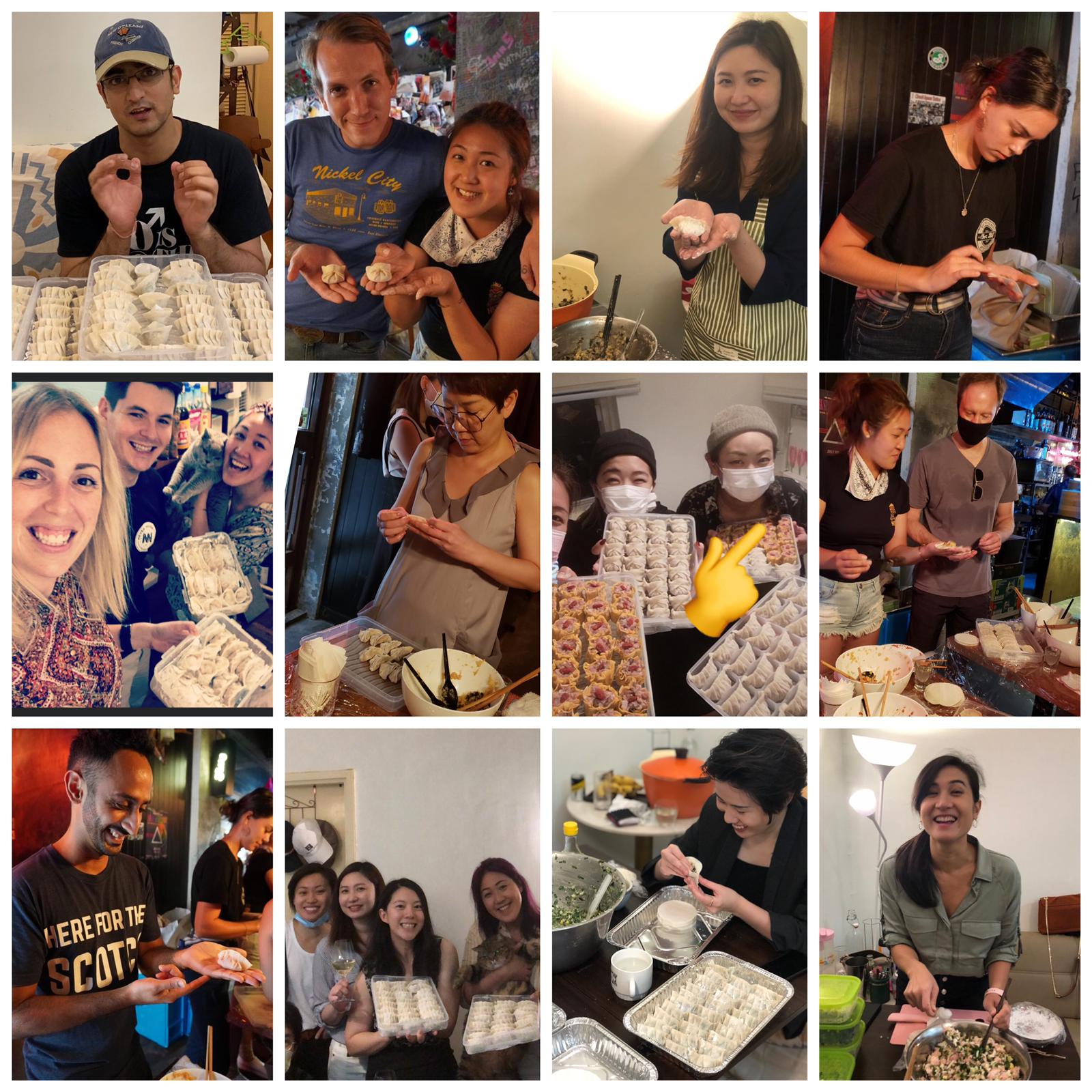 Imelda began to run classes from her home to help make dumplings and impart her skills and made over 10,000 dumplings, raising money for a local cat shelter, the Rotary Club of Braemar Hill, the Regeneration Society and many more. "I wanted to help elderly and disadvantaged people," she says. "Life is already hard enough and now because of the pandemic, they can't see their friends or family so we sent them gifts over Chinese New Year in the hope it would make them feel cared for."
Imelda also channeled some of her charity work back into the industry in other ways, selling tom yum soup and raising over 500 Euros to donate towards the rebuilding of Electric Bing Sutt in Beirut, which was destroyed by the huge blast in August 2020.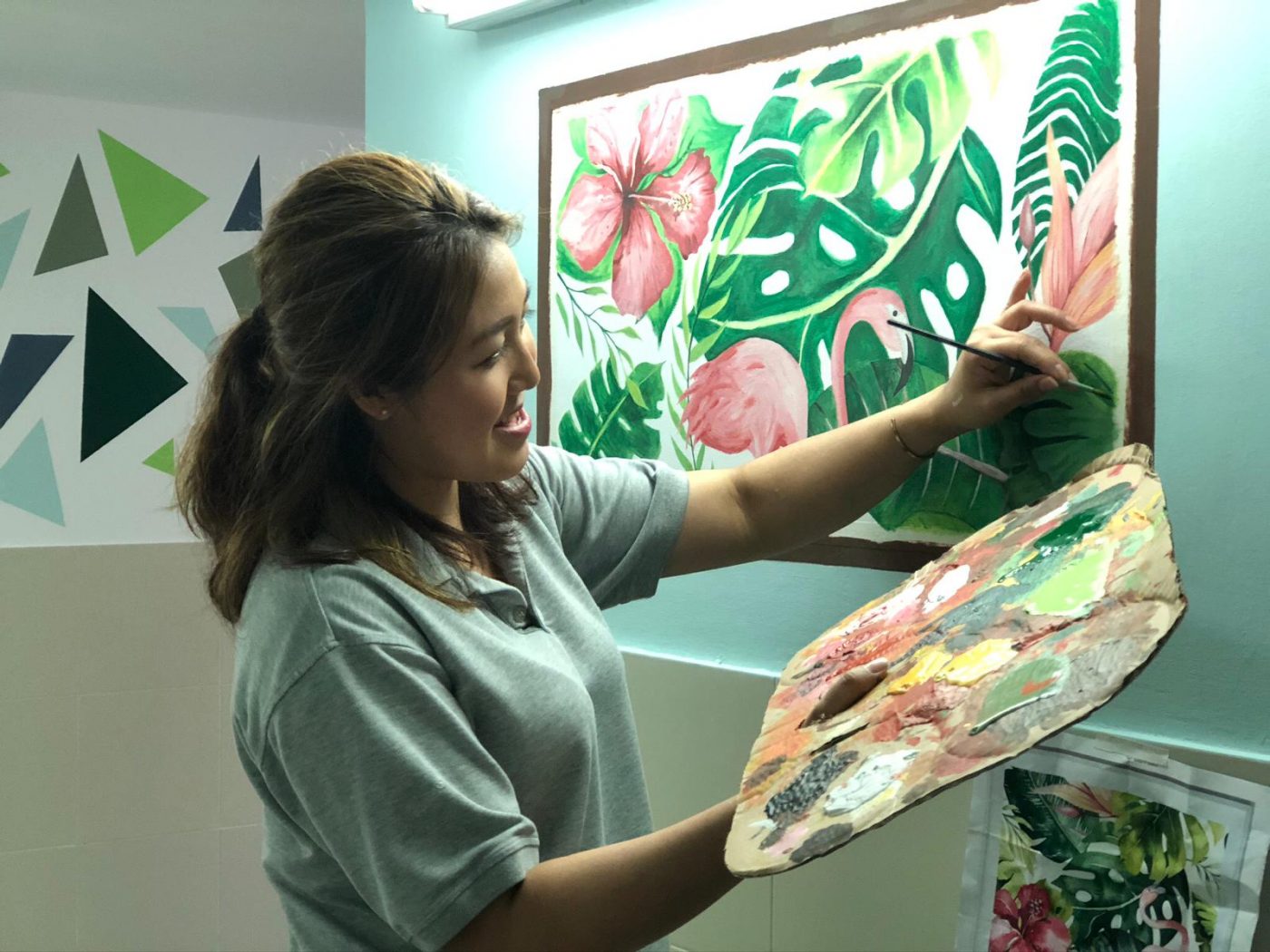 Being Imelda, she didn't stop at just packs of dumplings. Each order got their own personalised, hand painted note, which inspired Imelda to start painting again. "The Four Seasons tasked us with painting the staff area wall and I was appointed team leader of around 15 people. Our design focussed on the four seasons, and we also painted "welcome" in the different languages of all of our staff. I was so happy to be part of this project. The team loved it and we felt more energy even under the pressure of the COVID-19 situation, and I made lots of new friends."
Imelda very humbly adds that she didn't plan to do any of this. "It just came very naturally to me. I like to help people! If I stayed home I would feel sad and disappointed." When asked what superpower she'd want to have, her kindness doesn't skip a beat: "To stop COVID-19 and bring business back."