DRiNK talks with bar owners from two cities in Hubei province to see how China's industry is coping at the epicentre of the coronavirus outbreak. By Elle He. Translated by Lu Yi.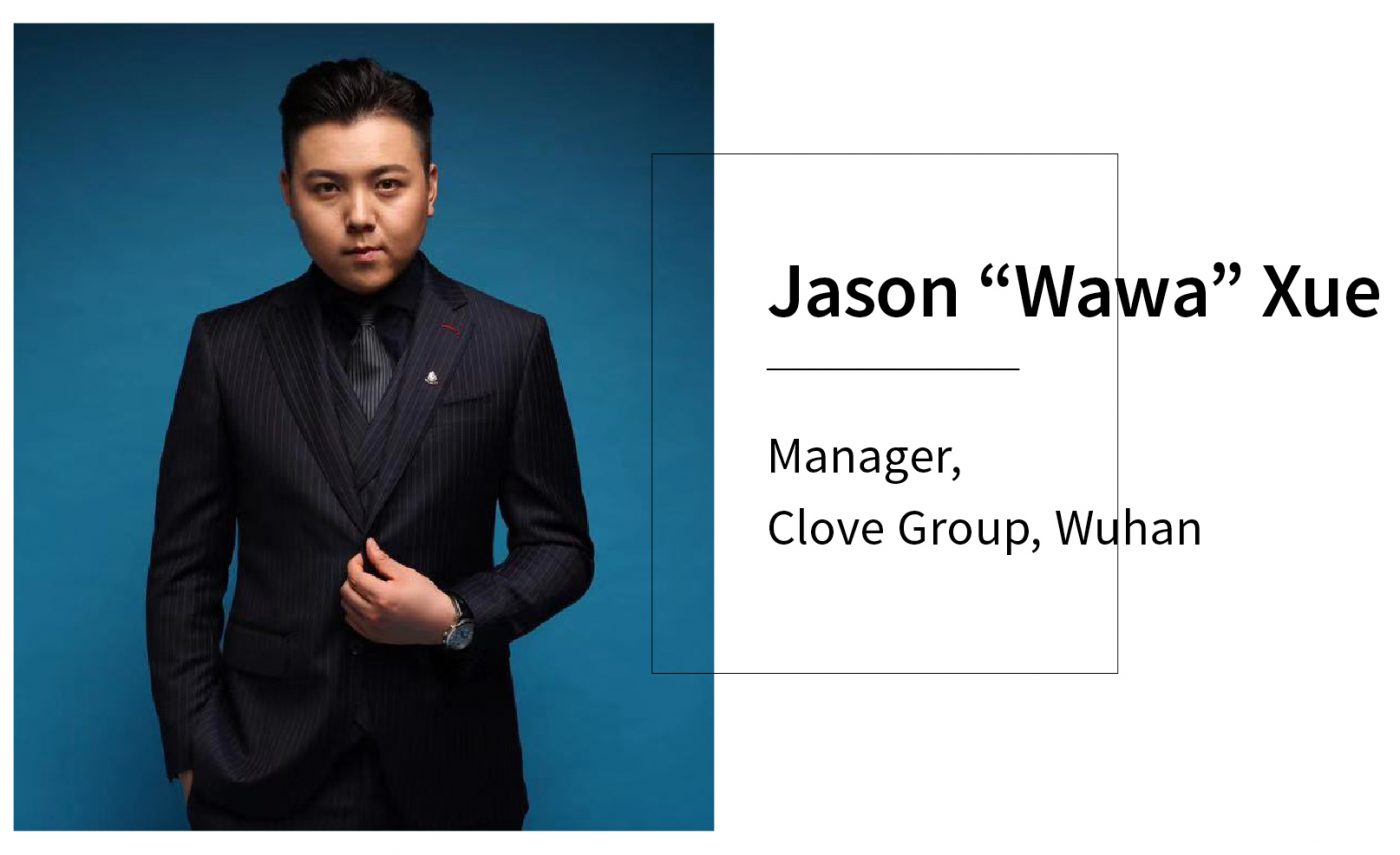 "We had many great expectations for 2020."
Before the outbreak, when we first saw the news about the new coronavirus, I felt that no one around us really paid special attention to the matter. In Wuhan, there is a "P4" lab,  deemed as a "world-class research institution doing world-class research in virology". So, everyone was quite optimistic then. The food and beverage industry was still actively stocking up to prepare for the upcoming Chinese New Year holiday and we had great expectations for 2020.
Then on January 23, when Wuhan was officially put on lockdown, we began to realise that the severity of the problem might be greater than we expected. Immediately afterwards, each municipality of Wuhan announced lockdown as well; the Wuhan Yangtze River Tunnel that connects Hankou and Wuchang was closed off, and residential quarters imposed restrictions which required special passes to enter and exit.
Originally, we had already scheduled shifts at our bars during Chinese New Year, but the outbreak meant we had to close. We were hoping we could resume business operations around February 1 – however, it still hasn't happened yet due to the epidemic and related policies. We don't know when we will be able to reopen.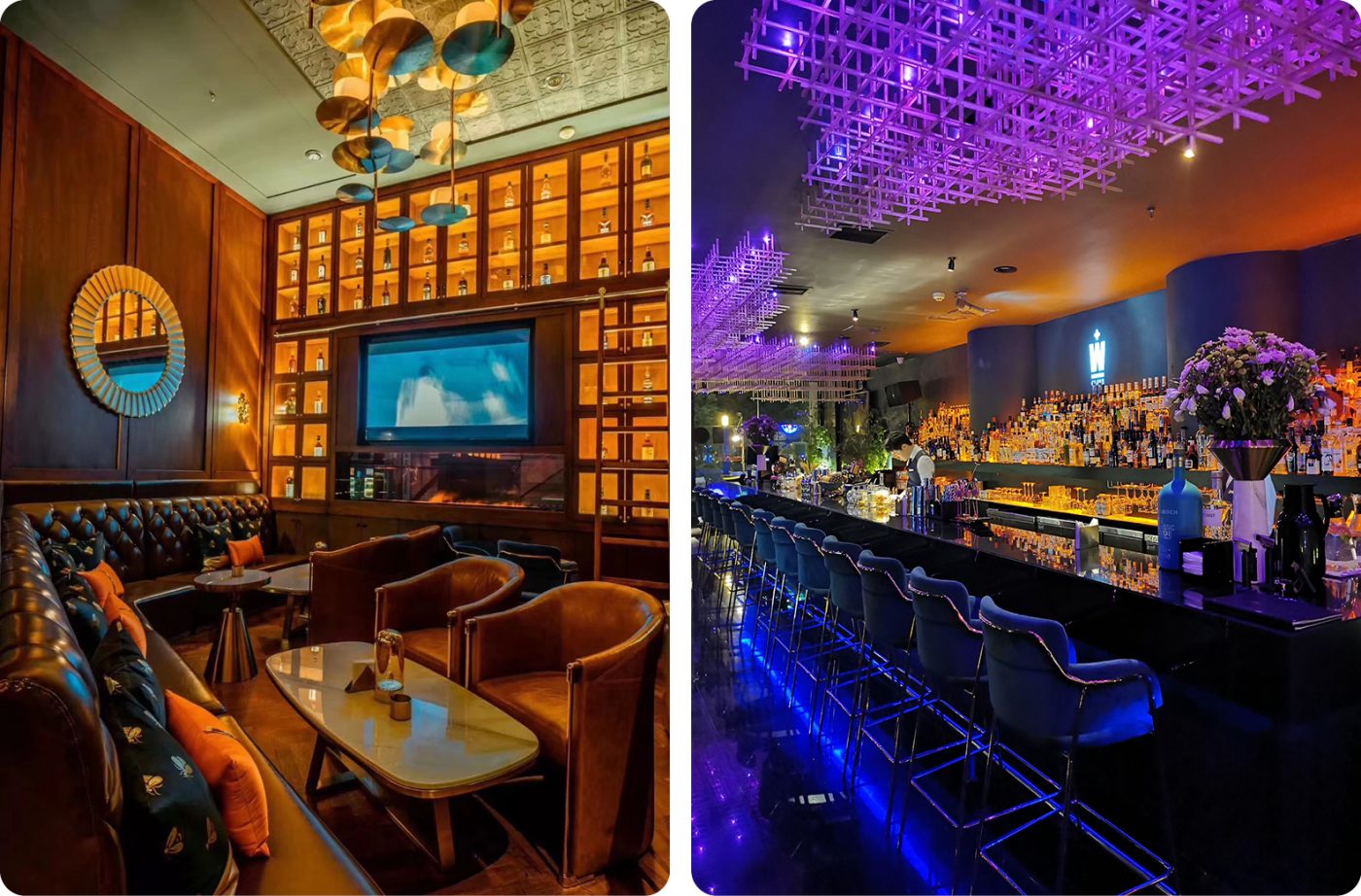 Around ten days into the quarantine, I started feeling quite anxious regarding further delay in restarting business, not to mention the overwhelming coverage of the outbreak. I did some exercise after waking up every day, and then some work. I tried to lift my mood by cooking and binge-watching tv. I'm a Shaanxi'er working in Wuhan – in the past, because I was always busy at work, I would only talk to my family on the phone briefly before hanging up. Now I was stuck in Wuhan because of the outbreak, but luckily, I had more time to catch up with my family, which was really comforting.
There are three bars under the Clove Group. Some employees had returned to their hometowns before the Chinese New Year, while local staff have stayed with their families in Wuhan. But we also have four employees staying in the dormitory, who originally planned to cover the shifts during the new year. To comfort them, we've communicated every day.; video chatting at night with drinks and cheering each other up.
We also created a WeChat group last week so we can maintain long-term, positive interactions with our customers by chatting with them while they cannot physically visit our bars. I remember a guest who posted a photo of his alcohol collection at home and commented that he was really craving  a cocktail, so I provided some recipe suggestions according to what he had on hand so he could be his own bartender at home. To be honest, being able to chat with everyone is a really good way to ease our anxieties.
"The trend of online models has already transformed the f&b industry."
During this unexpected shutdown period, we've also adjusted our business model. First, we strengthened our group's online business arm. The trend of online models has already transformed the f&b industry. In fact, we had considered this transformation before the Chinese New Year – the coronavirus outbreak simply sped up this plan. We've registered our venues on an online delivery platform to offer food and drink delivery, and after a quarantine period, we hit the ground running. To protect our workers and customers, we strictly adhere to thorough disinfection and non-contact principles during the whole process.
Moreover, we also held several [of what China's calling] "cloud raves" by live-streaming our DJ's performances and music playlists on TikTok, so guests can still enjoy bar vibes while they're stuck at home. We will probably continue to invest in online entertainment and operations when our stores resume normal business.
"The first thing I'll do after resuming operations: invite everyone to come and drink to their hearts' content, all my treat!"
These days, when we talk about the current situation with local f&b industry players in Wuhan, everyone agrees on one keyword: hard. Such a hard time! Cost pressure has been the most talked about subject – many bar owners took out loans to fund their expenditures, so you can imagine their stress. People are still paying their employees as usual, and so we're really hoping that the local government or landlords will grant some form of rent relief in order to help us survive this difficult period.
Compared to bar owners, restaurant operators are carrying a heavier yoke. We all stocked up before the Chinese New Year, but spirits have long shelf lives while food ingredients don't. As such, some industry players voluntarily teamed up to provide and deliver meals prepared with their stock to frontline healthcare workers. Some people also volunteered as chauffeurs for doctors and nurses living in their community.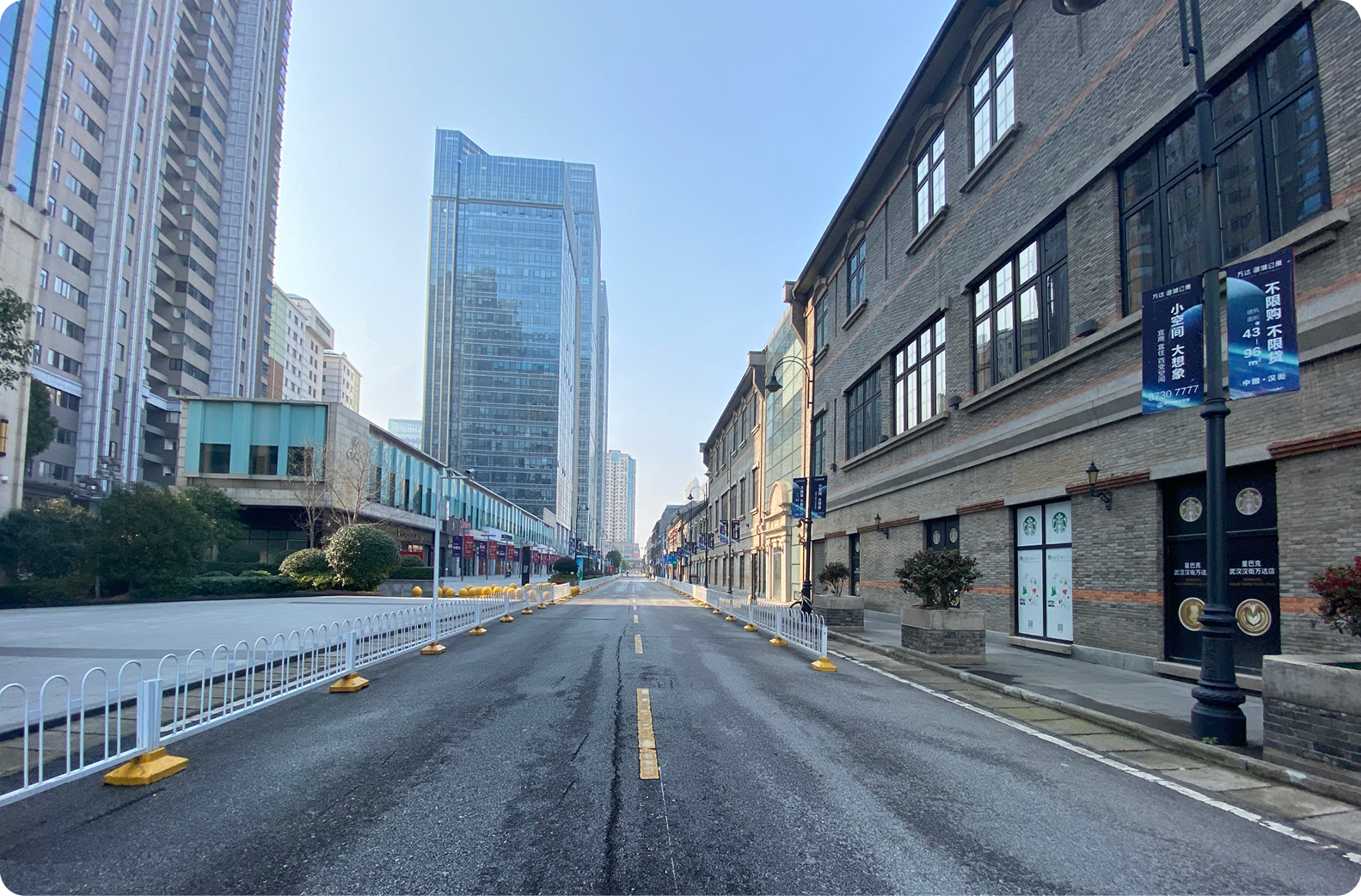 It is worth mentioning that one of my friends, Evan Zou, who is a wine and spirits agent born and raised in Wuhan, drove his own car to help transport medical supplies and constantly kept in touch with local hospitals to find out what they needed most urgently. When he received face masks donated by his friends, he immediately sent them to hospitals, while his family members had to line up in pharmacies waiting to buy their own face masks every morning. His selflessness is really admirable.
Wuhan has experienced a lot during this time. There are moments of sadness, and moments of gratitude. We've received aid from all over China, from medical teams to supplies. There are cargo planes constantly hovering over our city.
Facing the uncertainty around resuming operations, we share feelings of anxiety, lack of control, and are faced with many challenges. But I still hope our community members can prioritise the wellbeing of themselves and their family, and keep in good spirits by sharing and communicating with each other. Many of my guests and friends are frontline doctors, nurses and volunteers. I've already had an idea–the first thing after resuming operation: I will invite them to come and drink to their hearts' content, all my treat!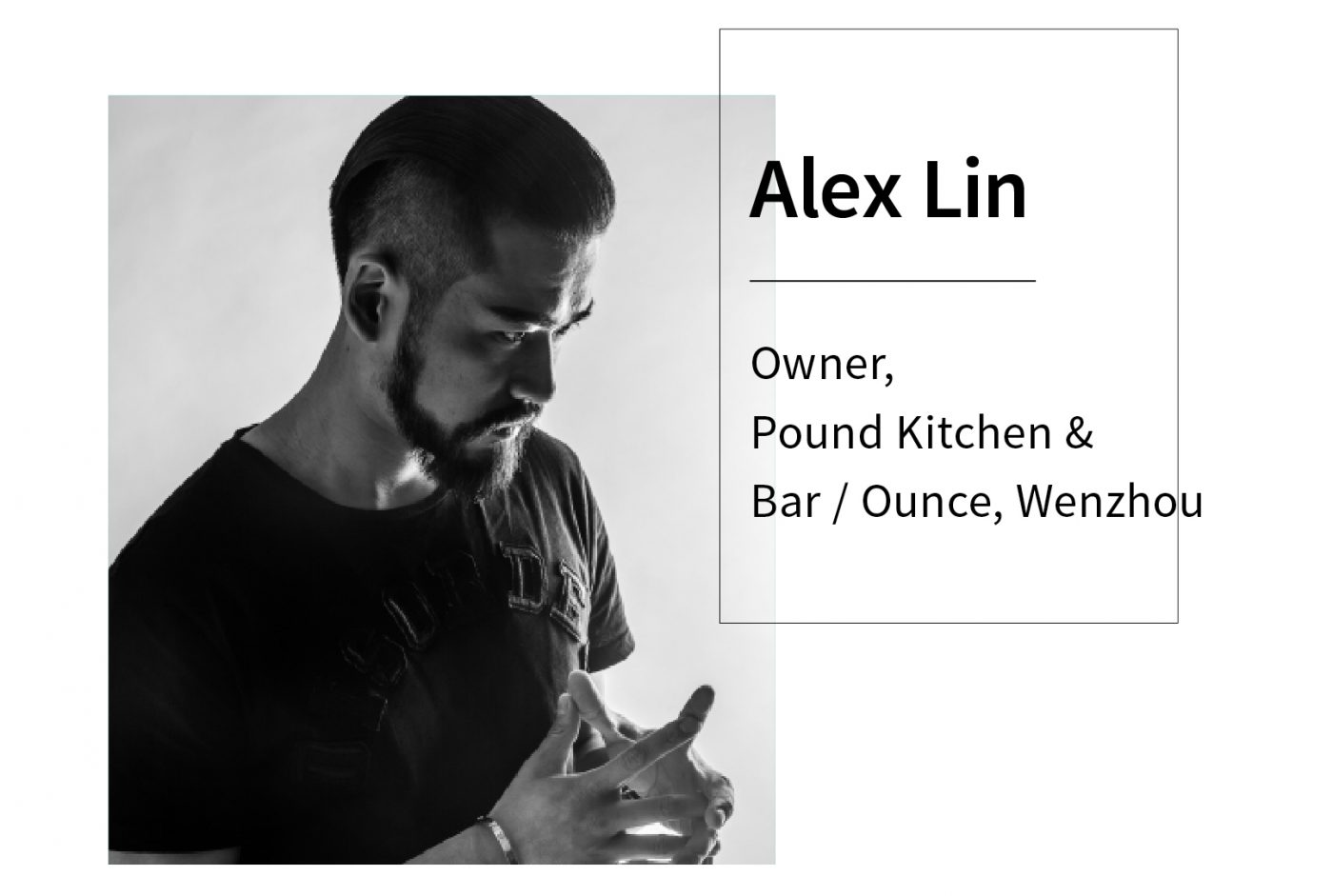 "We are trying to find alternative ways to address this crisis and survive"
We have two venues: at Pound, our bar-restaurant, we originally planned to close between from January 23-26 and resume business on the 27th. However, in order to comply with the Wenzhou government's measures to control the epidemic, it is still closed, and we haven't received notice regarding when to resume operation.
On the other hand, Ounce, our cocktail bar, was the first cocktail bar in Wenzhou that stopped operating. In mid January, taking into account the situation of the coronavirus outbreak at that time, we decided to shut down the business from January 23 due to safety concerns. We all know that the Chinese New Year is a peak period for the f&b industry, during which bars' occupancy and revenue are expected to rise by 80-100 per cent. However, at that time, with the confirmed cases increasing everyday, people were quite concerned about the severity of the outbreak in Wenzhou and the risk of going out. Therefore, we decided to close.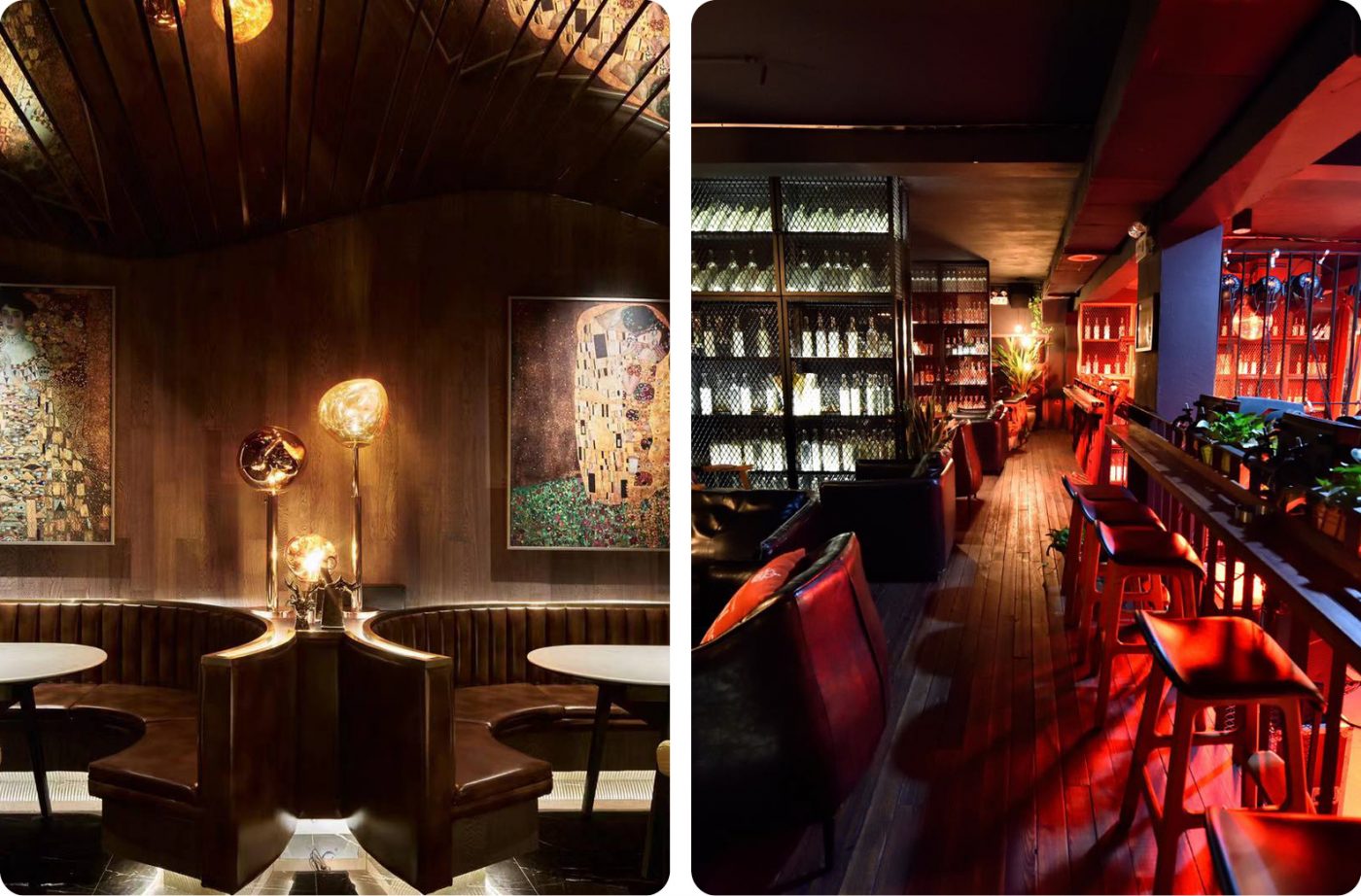 From my point of view, it's more important to control risks than to make up for losses, because what might be gained probably won't outweigh what might be lost if we rush into a decision. Now, with Wenzhou's situation being more stable, many customers contacted us, saying that they really miss our food and drinks. So, after a discussion with our chefs and shareholders, we began to provide home delivery service. Through this we can meet some customer demand; at the same time, we are also trying to find alternative ways to address this crisis and survive.
First, we screened and selected several dishes that can be delivered without sacrificing quality. On that basis, we started to offer hygienic and quality-controlled meal kits to our customers. Western cuisine is a little different from Chinese cuisine –if we deliver chef-prepared, ready-made meals to our guests, due to the delivery time, the quality might not be ideal when they finally receive the food. Therefore, we chose to provide meal-kits accompanied with instructional videos, so that customers can learn how to handle different sauces, assemble meals at home, and even serve a cooked lobster. We hope, by understanding more about preparation, more people will better appreciate the culture of Western cuisine. Moreover, it may also bring them a touch of warmth and a sense of ceremony in this cold season.
"Winter is coming. It is going to be tough, but we will still stick out."
Undoubtedly, this outbreak is a big blow to the economy, especially the service sector, and we are a part of that industry. If we resume business before the end of the epidemic, consumer confidence probably won't fully recover. In the following two or three months, we will have to shoulder all the costs, such as wages and rents, and will confront greater and stickier challenges. Winter is coming. There might be a wave of business shutdowns. It's going to be tough, but we will still stick out.
From my point of view, fear often comes from a lack of knowledge. Thus, I actively seek more information, think rationally and objectively, and make sure to be adequately protected. When I have to stay at home, I try to manage my schedule wisely by spending more time on exercising, home cooking (yes, my cooking skills have improved a lot these days!), and sharing and communicating with my family. By enriching yourself, you can also lift your mood.
As for our team, we've done our best to communicate with each other and make sure that January's wages won't be affected. We also told everyone that we are confident in surviving this hard time, but that realistically we need to be well-prepared for a good fight and a potential crisis.
"When the outbreak finally ends, I want to rush to Ounce and make myself a drink."
I've talked to several of Wenzhou's bar community members and it seems that people are still holding their own. I had a discussion with a few local bar owners to consider whether we can try some new business models together after the outbreak, such as collaborative campaigns to promote bar culture and cocktail knowledge. On the one hand, it's a self-help initiative, so that we can open up new prospects for the challenging months to follow. On the other hand, we also hope by putting more effort into exporting cocktail culture and educating Wenzhou's local customers, we can also achieve spreading deeper appreciation of Western cuisine and cocktail culture. When the outbreak ends, there might be a good opportunity for these ideas to come alive.
During this period, I've had more time to be with my kids, I have constantly received warm greetings from my guests, and I was shocked by Kobe Bryant's unexpected death, which reminded me that life is so short and fleeting. All these feelings mixed and resonated with me, provoking deep reflection on the current situation. When the outbreak finally ends, I will rush to Ounce and make myself a drink. Then, I probably will go for a hike, pay my parents a visit, and give them a hug.
DRiNK is always committed to advocating for China and Asia's bar industry and promoting the wellbeing of bartenders, so don't hesitate to reach out if we can help. Meanwhile, if anyone has a story to share, please comment below so your voice can be heard by more people.