This story is sponsored by the East Imperial Gin Jubilee.
Five gin specialists debate the best way to make a G&T.
1 Ice paradise
Bartenders constantly bang on about the need for good quality cubes, and in the Gin & Tonic, it's ever more important. Ricky Paiva, Bacardi brand ambassador, who also counts Bombay Sapphire under his purview, advises, "Fill your glass full of it. It will help your drink get colder faster, create less dilution – a small improvement like this will help you create something truly unique and special." Micaela Piccolo, Maison Ferrand's APAC brand ambassador (maker of Citadelle Gin) takes it a step further: "Try to chill your glassware before building your G&T, and choose quality ice that won't melt upon contact." Ignore this, and risk serving a drink that "becomes like a soup", says Mauricio Allende, regional ambassador for Finnish Kyro gin. "There's nothing as terrible as a not-so-cold drink with too much tonic and just three or four floating ice cubes in it."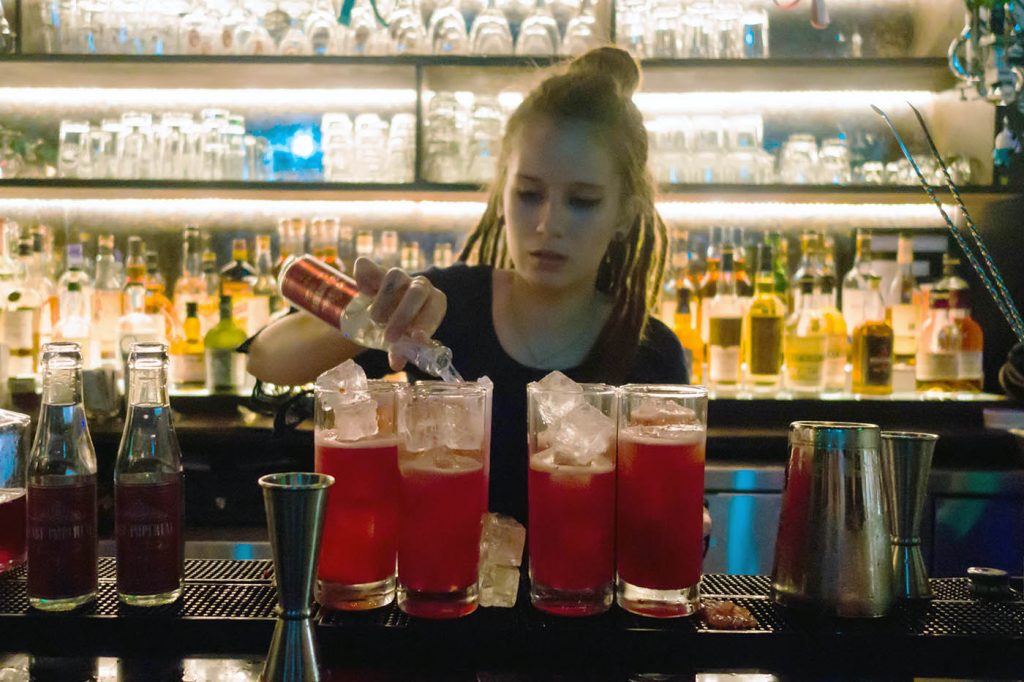 2 Tonic matters
In this day and age of heightened appreciation for the G&T, reaching for a supermarket brand just won't cut it. "If you choose a premium gin, you should always choose a premium tonic!" says Hendrick's Gin brand ambassador for South East Asia Tasha Lu. For the rose and cucumber-scented Hendrick's, she recommends East Imperial's Yuzu Tonic for the complement of citrus it lends to the aromatic gin.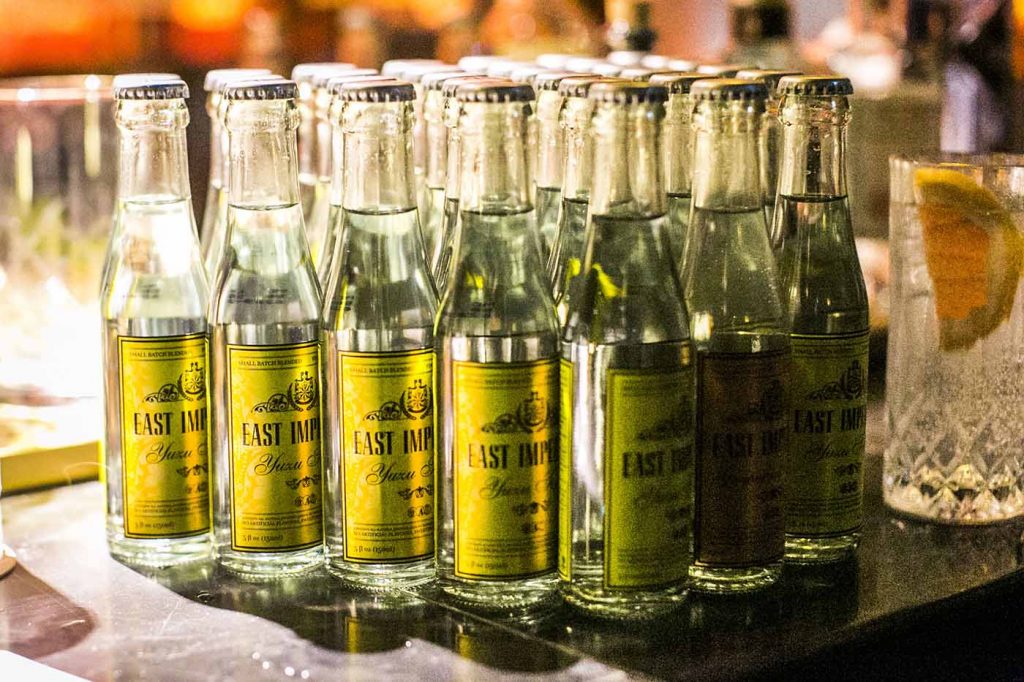 When it comes to pairing, there are a few rules when it comes to finding the right tonic. "If you want a true classic, use Burma Tonic with a London Dry style gin, and the Old World, with its light touch of natural citric acid and almost no sugar, as a blank canvas to add other ingredients to make your inventions," says Piccolo. Allende offers more: "I would pair the Grapefruit Tonic with a gin like Death's Door Gin, which doesn't have a lot of citrus. If you have a bit of a sweet tooth, go for the Yuzu, and the safe option is always the Burma – it's a well-balanced tonic with the right amount of sugar, nice bubbles, and it's not too bitter." For the Citadelle Reserve, Piccolo recommends the Yuzu: "The Reserve is a matured gin finished in six different wood expressions, and is a blend of 22 botanicals including genepi, yuzu and juniper. The East Imperial Yuzu Tonic helps balance out the dry finish of the gin, and amplify the yuzu used in production."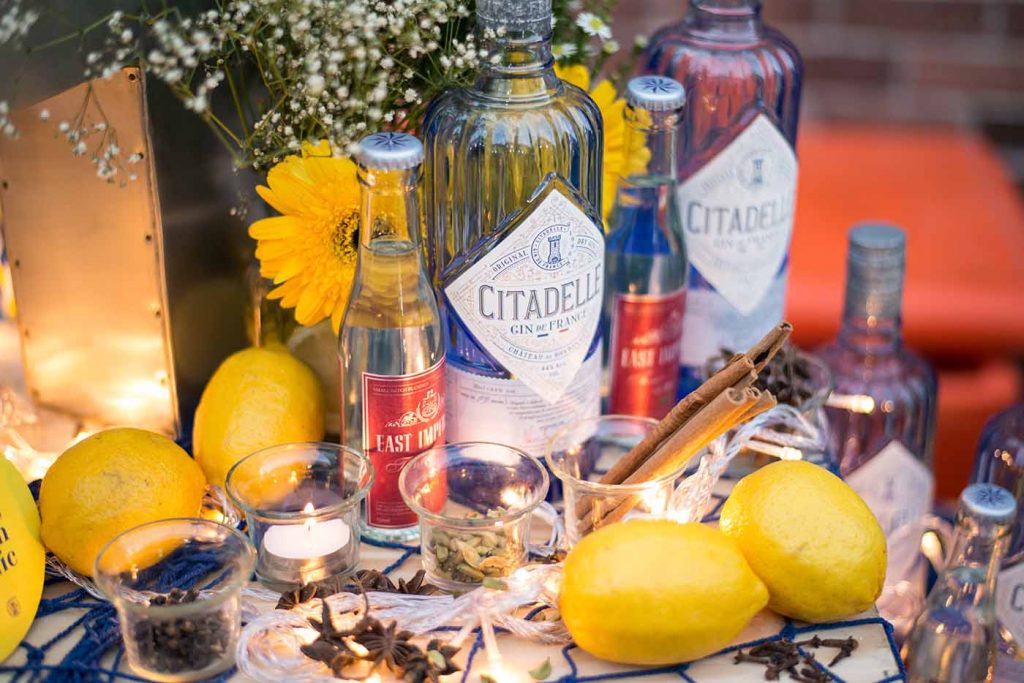 Jason Williams, creative director at Proof and Company, which distributes brands like St George Spirits, advises how to pick out flavours to match. "First, identify if a gin is really citrusy, floral, dry or sweet. Then think about what it will be with different styles – a citrus or herbal gin goes really well with Yuzu Tonic, for example, and the big, floral gins are great with Grapefruit."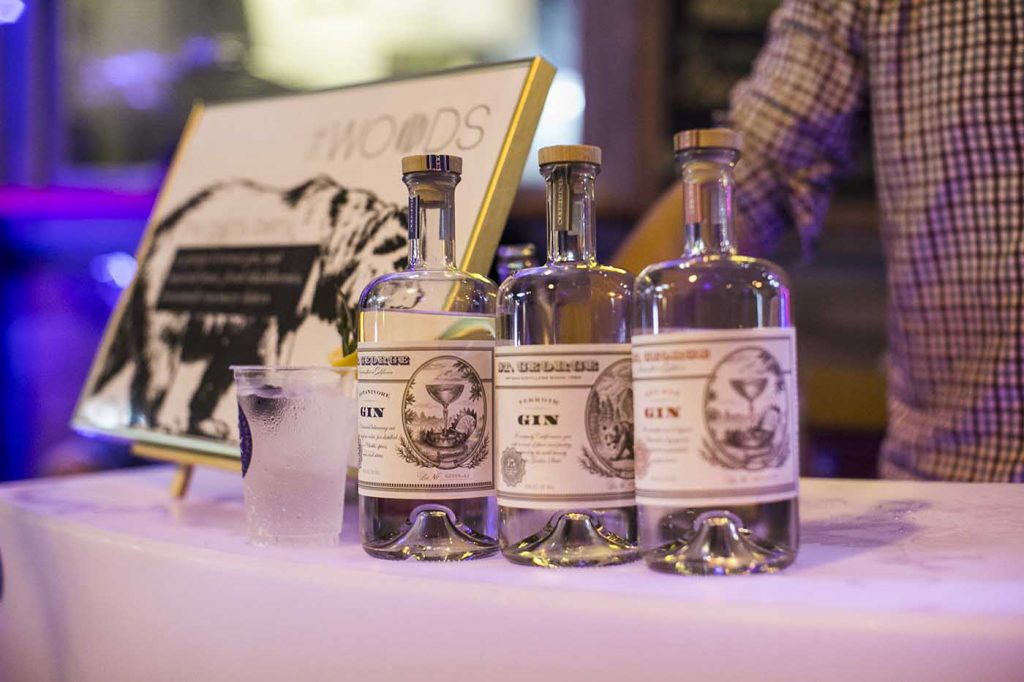 3 The debate on ratios
For East Imperial tonic waters, Piccolo's fallback is always "a magical 1:3 ratio", pairing 50ml of gin to a 150ml bottle of tonic. Lu recommends an Upside Down H&T recipe with almost the same maths, pairing 45ml of Hendrick's with a bottle of Yuzu tonic that's accented with 15ml of sugar syrup, mint and basil leaves and cucumber slices. Williams pushes that golden rule, preferring his G&Ts a touch boozier. "A classic for me is close to 1:3, 45ml gin to 130ml(ish) tonic. But, if we were at a barbecue, on the deck or at the beach, then a Spanish-style copa will be sensational with a little extra gin, more tonic and fresh fruit in the goblet."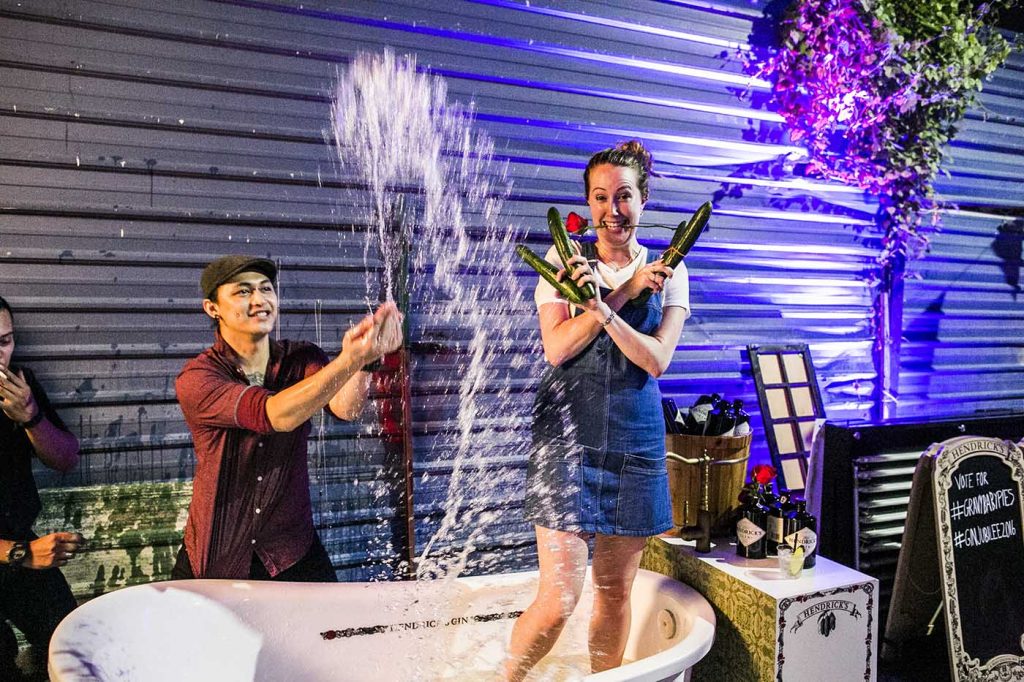 4 Think of the glass as a garden… or not
"I love brightening classic gins with different citrus aromas like orange or grapefruit peels," says Piccolo. "I find this brings new life to common G&T flavours." But with the Spanish fashion for building G&Ts in bowl-like copa glasses, with a plethora of spices, botanicals, fruits and even vegetables gaining a hold among garnishes, Allende's advises restraint. "I think two or three different garnishes are more than enough. Anything more is a salad," he says. "The beauty of the G&T, especially today when you have plenty of great gins to pair with good tonic waters, is that there are so many characters on show. When you start to overdo your garnishes, you lose that." Especially if said garnishes ruin the drinking experience: "I strongly dislike when bartenders put an ingredient into a G&T that can get stuck in my mouth or teeth," says Piccolo. "I find that a lot of G&Ts get layered with garnishes and dried botanicals, but the minute I begin sipping, I get bothered by the stuff floating around in my glass."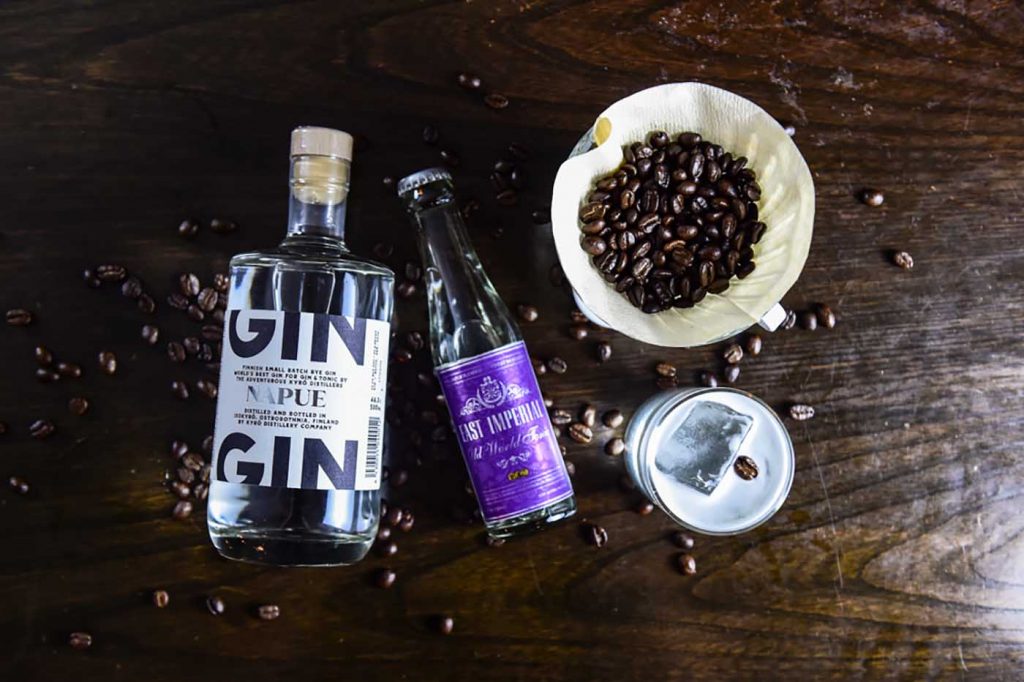 5 What not to do
However you feel about dressing your gin and tonic, the key to nailing it, says Bombay Sapphire's Paiva is to not overthink it. "First, we need to remember you're trying to make a light, crisp, clean drink that you can drink all times of the day. When too many ingredients go inside, it ends up losing its soul." Allende shares that traditionalist approach, and extends it to glassware. "Yes, you do get more of the aromas from the big mouth of the Spanish glass, but I prefer to use the highball," he explains. "G&Ts served out of the Spanish glasses can get too complicated."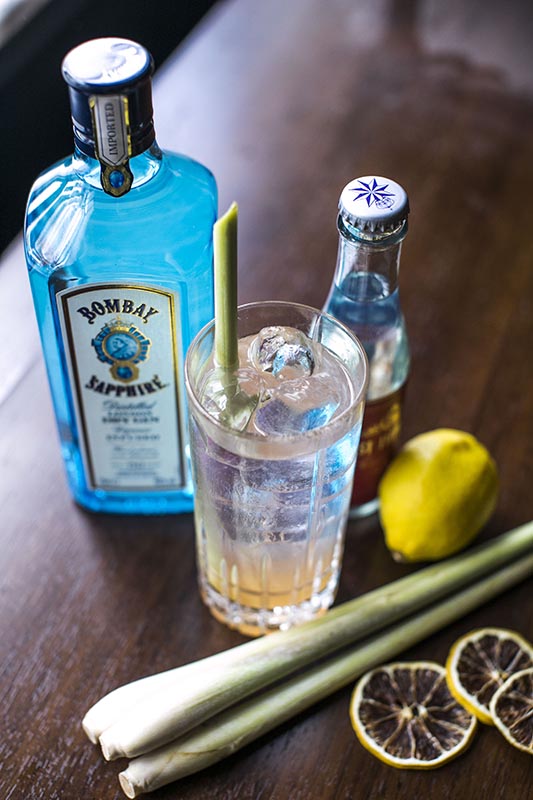 And as excited as you might get when making your own perfect G&T, take it easy, Allende continues. "Stir the drink for too long and too vigorously, and you'll end up dissipating the bubbles and end up with a flat drink." Instead, Williams shows another method for mixing ingredients: "The best way is to slide the spoon down the inside of the glass, and gently lift the ice up and down to mix the top and bottom liquids – that's the best way to get consistency throughout the glass."
The road to a nailing your own G&T with the perfect ratio of g to t, garnishes and technique is a happy one, where you'll have plenty of reason to drink, drink and keep drinking. "You can always try to estimate the perfect pairing, but until you try, it's impossible to know," says Allende. So keep tasting!
---
To taste a plethora of Gin & Tonics this weekend, visit the East Imperial Gin Jubilee Singapore's Gin Lane party at the back alley of Amoy Street from 6pm on Saturday, December 2.
For more on the East Imperial Gin Jubilee, see our Gin Jubilee hub page here.
DRiNK Magazine is the official regional media partner for the East Imperial Gin Jubilee 2017.