This post is sponsored by Proof & Company
The monolithic and multi-faceted three level Shenzhen venue is all about the attention to detail and ready to welcome the world.
"Obsidian is like a dark Atlas. It's the kind of place that would steal Atlas' lover," laughs the Proof & Company team when speaking about the Shenzhen concept and referring to Singapore's gin haven Atlas.
Obsidian is Proof's first huge project in China, collaborating with Fannou House. The bar adds to Proof's stable of big, bold venues such as the recently opened Argo (Hong Kong) and multiple award winning Bar Trigona (Kuala Lumpur), Atlas and Manhattan (both Singapore). Located in Shenzhen's Ping An Tower – the fourth tallest building in the world – and just over the border from Hong Kong, Obsidian combines rare spirits, cigars, art, cocktails and food to create the ultimate luxury lifestyle destination.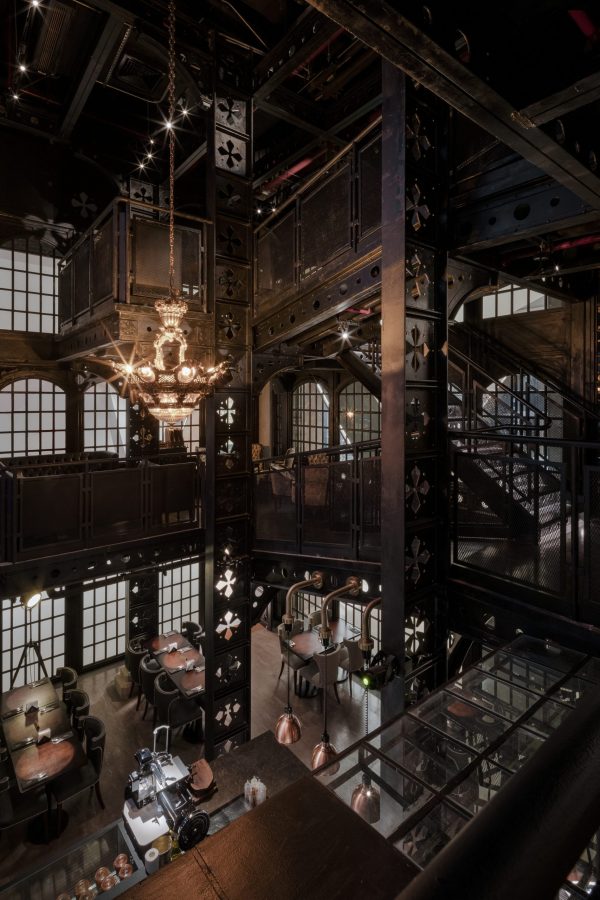 Obsidian is dark. Dark and brooding and mysterious with heavily riveted black steel and big Industrial Revolution vibes, punctuated by neo-classical furniture revamped by the team themselves. There's also a myriad of beautiful modern art by Chinese artists, with the odd Picasso – yes, really. The riveting and copper throughout the venue is inspired by whisky production, and whisky is serious business here.
Obsidian has lots of spaces, but most intriguing is the member's club which features a six seater bar with three tables and couches, and most importantly, a huge vintage whisky selection. Think 72-year old Macallans, collector's editions of the complete Kabuki No series from Karuizawa, autographed bottles of Dalmore and Clynelish Prestonfield and vintage Macallan vertical tasting flights. Proper baller stuff. A winding staircase passes a walk-in humidity controlled humidor room, which is full of cedar locker boxes opened by fingerprint, and these locker boxes are where members can store cigars and whiskies. There's also a handful of private rooms upstairs with mobile bar carts that can house your whisky while you sip, or you can have a bartender and make some cocktails with your bottle.
The main area of Obsidian features an open kitchen, a terrace with two bars and a full view of the Shenzhen skyline from up high, and on the inside there's a quieter, more cocktail focused space. While it's more low key upstairs, you can still feel the pulse of the energy thanks to the open catwalks and stairways, but downstairs allows you to be more in the thick of it – think dark and seductive hotel bars such as NoMad New York.
Speaking of which, Obsidian has been lucky to host New York legends the Dead Rabbit for a guest shift, and more recently Alice Cheongdam (Seoul). There's a dedicated plan for guest shifts, but until the world opens up more, the bar is launching virtual reality headsets, which will be sent out to bars around the world. This virtual pop of sorts will allow guests at bars from Miami to Sydney to put on the headset, see the Obsidian space and listen to the venue's playlist while watching a bartender make your drink. Outside of your headset, the host bar will be preparing the cocktail fresh. This little piece of innovation is Obsidian's way of reaching out to the world even when borders are closed, giving the industry a taste of what's to come when they can finally make the trip, and it'll be a trip worth making.
Paul Hsu, formerly of Barcode (Taipei), Infusion Room (Beijing) and brand ambassador of Patron China, is the beverage director of Fannou House, and working with him is Chris Wu, ex-Speak Low (Shanghai) and brand ambassador for Seedlip China, and Alan Cheng.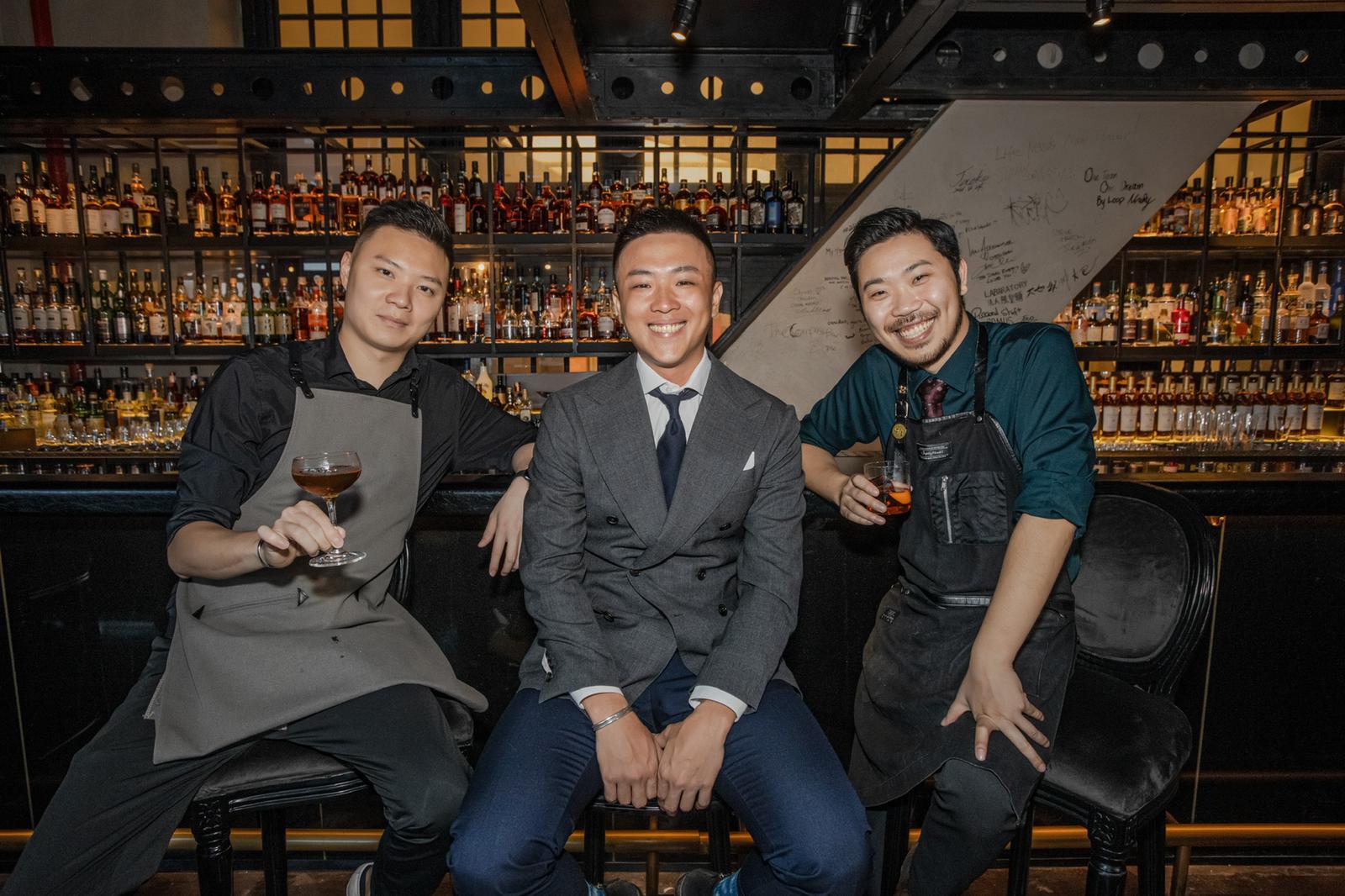 These masterminds create Obsidian's cocktail menus, with the latest menu focusing on farm to cup recipes, using unique local ingredients from Guangdong province – known for its tea, fruits and herbs. The team ensures they visit the farms to discover more and understand what they're using. 
Obsidian's series of signature cocktails use hyper local ingredients, such as lychees from a farm in Shenzhen. "We use lychee wood to represent the past, fresh lychee and its shell to represent the present, and dry lychee to represent the future," explains Paul. 
Paul says Shenzhen is a sleepless city that absolutely loves bars: "We have a population of 2.6 million, and people usually like to start drinking during dinner, with more drinks to follow. Bars openings here are always very well received."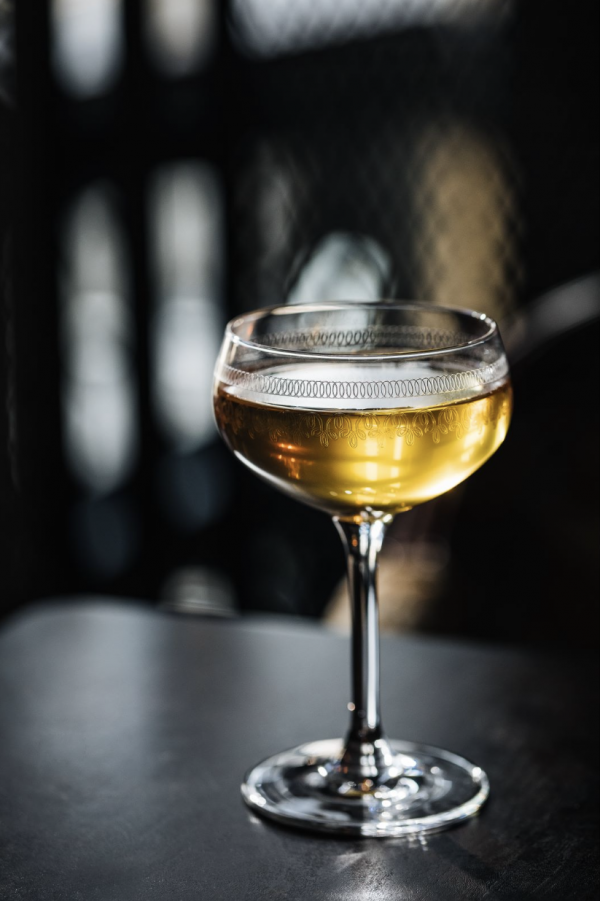 He notes that the city's cocktail lovers used to lean towards Japanese whisky bars and speakeasy concepts, but now the most popular bars are those serving creative drinks and top notch hospitality, which is clear from Obsidian's high ratings locally. 
"I think people here have felt stuck in a rut," says Paul. "We have many friends and guests who want world class cocktails and hospitality, but that can often be hard to find. Obsidian opened just before the pandemic and it's obviously hard to travel, but Obsidian has brought an international experience to Shenzhen – something you'd expect from global cocktail hotspots like London or New York, and helped transport our guests."
China can often be overlooked when it comes to the international bar scene, and Obsidian is going all guns blazing to bring attention to the region, especially the Greater Bay Area. And Shenzhen boasts the greatest number of cocktail bar openings in China averaging one per week, this city should definitely be next on your list – but buckle up – for Obsidian might just steal your lover too.