With mainland China still pursuing a strict zero-COVID policy and many cities still dealing with lockdowns, bartenders and bar owners in China speak up. By Holly Graham.
Contrasting feelings such as perseverance, PTSD, sadness, hope and uncertainty litter this piece, which explores how mainland China's rigid COVID policies are impacting bars in major cities such as Guangzhou, Shenzhen, Shanghai and Beijing. While much of the world is relatively back to normal, China's bar industry is still struggling to survive amidst mass testing, closures and lockdowns. 
Filippo Sanchi – former bar manager of Rosewood, Guangzhou – recently relocated to Shanghai, where he says there is always the risk of being locked down within housing complexes if cases are found. "I've only been in Shanghai two months, and it's already happened to me twice for 13 days in total," he says. Even though the city as a whole is open, many stores and residential complexes are still experiencing short term lockdowns whenever someone in that community tests positive for COVID or was in contact with someone who had COVID.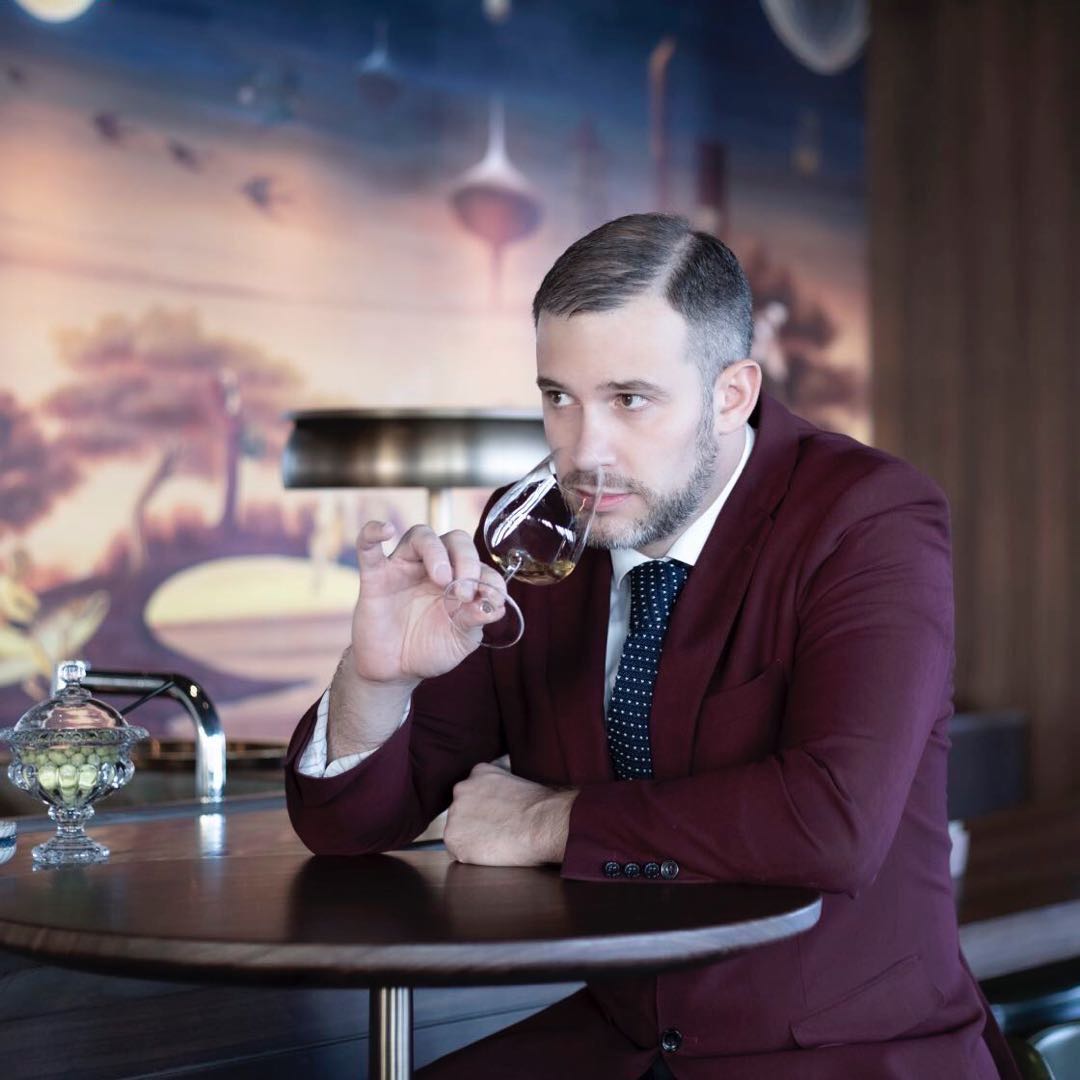 Yao Lu – founder of The Union Trading Company, Shanghai – points out that even after the city-wide lockdown was lifted in June, many bars and restaurants still were not allowed to operate in full capacity or in his case, not at all. "We have only just reopened, after being closed for almost eight months," he explains.
Cross Yu – founder of EPIC, Glory and Charcohol, Shanghai – says that 2022 has been one of the darkest years that he can remember in the bar industry. "We've only just been allowed to re-open EPIC, but have been closed since March. On the positive side I got to spend time with my family, which I appreciated. But for the business it's been very bad. As we had no cash flow, my investor and I had to put in more cash. I need to keep running the business because the team needs to survive and stay in Shanghai". 
Andrew Ho and Bastien Ciocca are the co-founders of the Hope Group, with bars across Guangzhou and Shenzhen, and Andrew says it's been a constant stop and start with bars not allowed to open for extended periods of time, then allowed to open once the city has "zero COVID" again. "For obvious reasons it has a huge effect on our bars. We've got around 100 staff as of this moment and we are just barely making it. Every time there's a case in the city, bars and clubs are always the first to shut and last to reopen.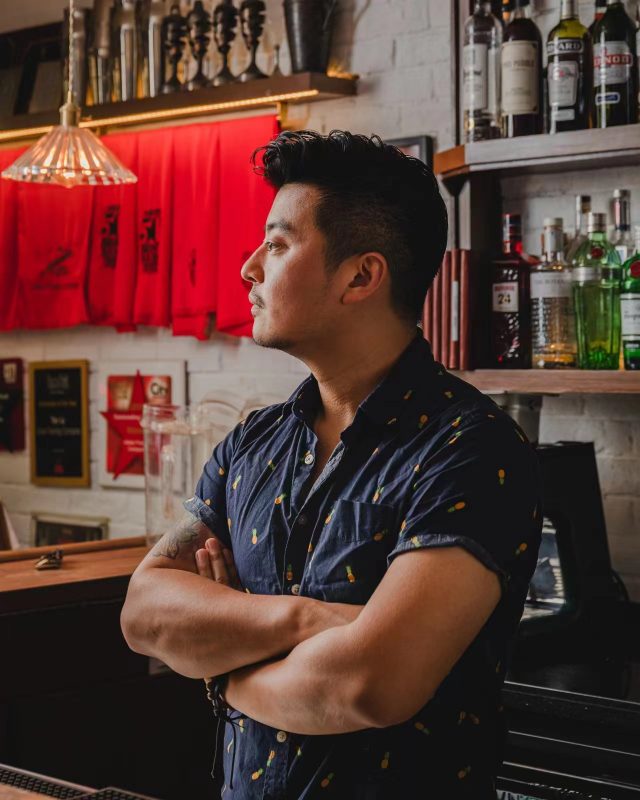 Lola Lau, who works for the Hope Group as the head bartender at their Shenzhen outpost of Hope & Sesame says the bar has seen it all. "Hope & Sesame Shenzhen opened in 2020, and 2021 was pretty normal – obviously we had multiple days of closure throughout the year, but it was not as bad as 2022, which has been much more difficult. We lost count of the days we've had to close. It's been very hard for consumers to gain confidence to go out, especially after Shenzhen went through two citywide lockdowns." 
With the rest of the world pretty much open and without restrictions, the feeling of isolation is compounding in China. A shared sentiment of frustration echoes throughout the community, with Filippo adding that it feels unfair and lacking in basic human rights. "It's not only about the isolation, which is already terrible on its own but also how the country micromanages all of us and decides our daily life."
Cross and Andrew add that while they're extremely proud to be part of China's bar industry, the lack of international travel means that none of the bars are getting global recognition. "Without that international recognition – which is very important for the domestic market to benchmark the best bars – it affects our business greatly," Andrew points out, adding all they can do to overcome this is to stay active on social media allowing the outside world to peek behind the curtain to see what's going on.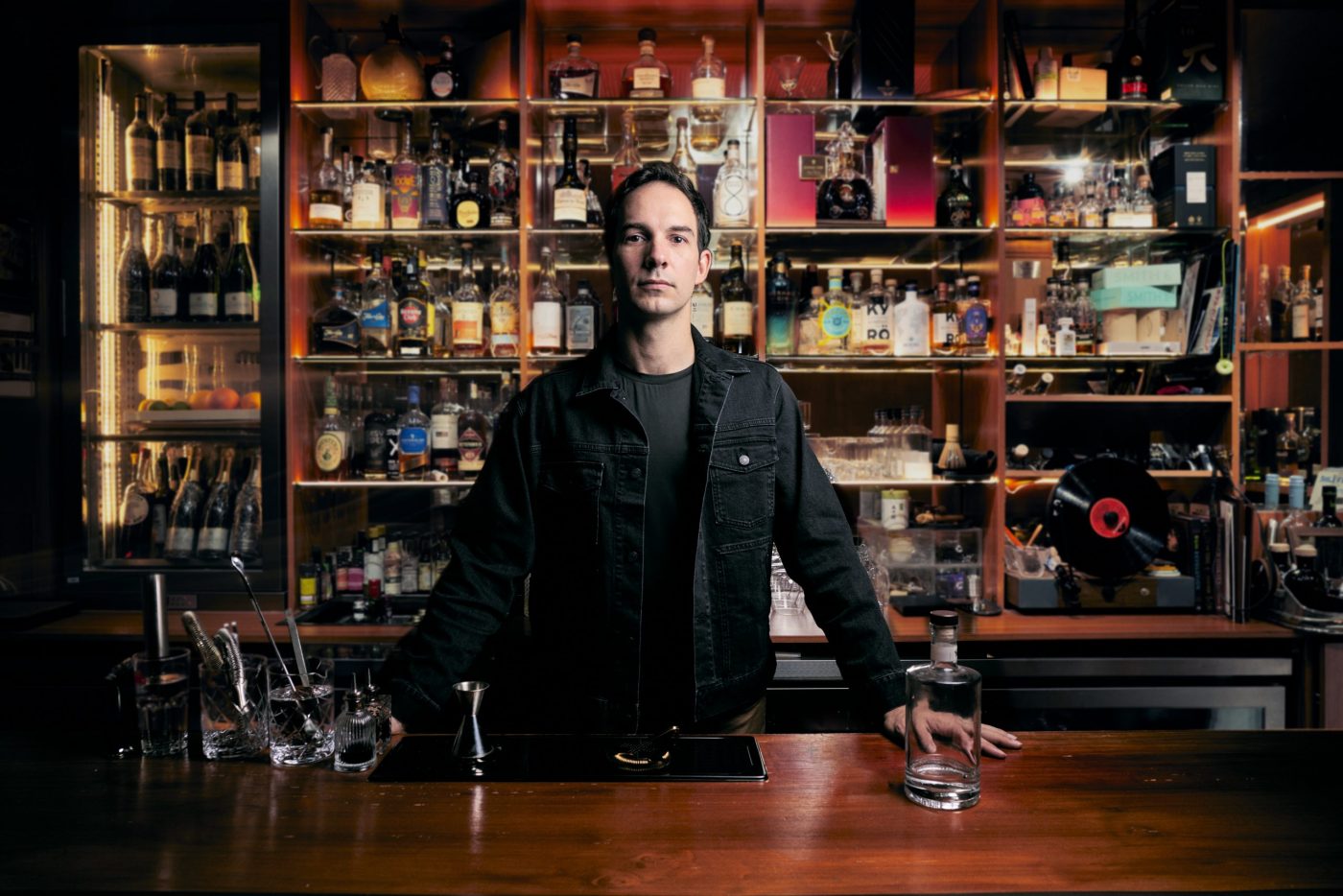 Bastien adds that he thinks because China has always had its own ecosystem of social media platforms, it's probably made the changes less obvious to many across the globe. Yao furthers this notion, saying it feels like they're living in a parallel universe and the world is moving on without them. "We feel incredibly isolated from the international community. Every day there are some amazing concepts, bars and people making headlines and we can't experience nor share ideas with them." Kevin Song – co-founder of Hide&Seek, Beijing – backs Bastien, adding: We're in an industry that needs more information and communication, but it's completely gone". 
Lola, while rightly stating that "three years of isolation is three years too much" says she and the Hope Group are trying to make the most out of the situation by encouraging all staff to seek self elevation during this period and initiate more interaction with industry peers.
Bastien was one of the very few from China's bar industry to travel abroad this summer, with a short visit to Hong Kong and 12 cities across Europe, including Barcelona during The World's 50 Best Bars 2022. Comparing the innovation in China to Europe, he notes: "Even with the complicated situation across China, there has been a great evolution within the bar scene and a lot of cool new concepts. I was expecting to see such growth in Europe as it's been three years since I last went, but there weren't that many new creative concepts and venues".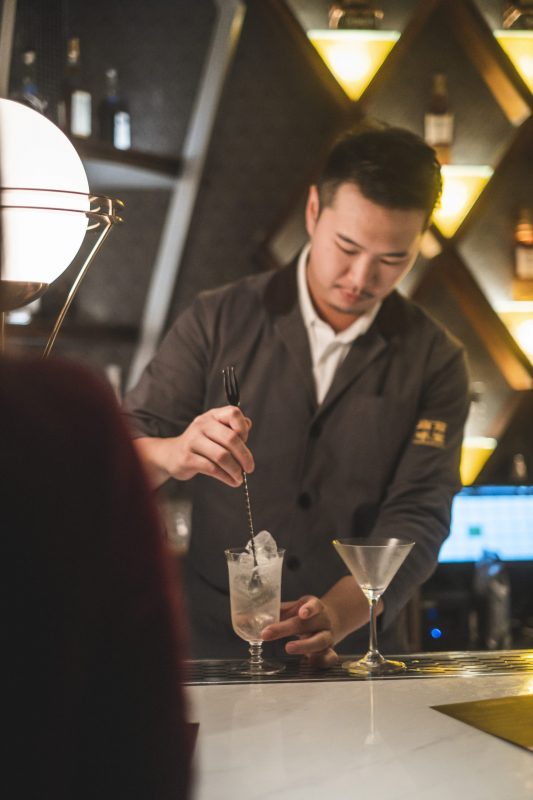 While most haven't been able to travel outside of China, a lot of bartenders have travelled within the country, with many bars doing revenue shares or pop-ups in establishments – such as hotels and barbershops – that were allowed to open when bars were not. Filippo says that travel helped inspire him and that hosting guest bartenders kept the curiosity of his guests alive. "In all of this the hardest thing to keep up is morale, but I am super lucky to be surrounded by amazing peers all over China – they have made me feel super welcome since day one. We are very tight and supportive to each other. These people have been making my journey amazing."
The Hope Group also did similar activations but shifted mainly towards F&B consultancy. "It's been a great success," says Andrew. "We have over 20 active projects around the country and we're looking to expand our team of full time consultants in the coming months." Bastien adds that while three of their five bars are closed, "You lose somewhere but might win somewhere else".
Yao says that revenue shares and residencies have meant he hasn't had to lay off any staff and can pay their salaries and benefits during the eight months of closure. " It's important to me to keep everyone who believes in us. The staff have done such an incredible job while living out of suitcases, but we all know why we are doing this and everything is done with purpose". Cross echoes a similar sentiment, as he and his team have been trying to keep momentum and morale alive by planning the future of their bars. "I feel the whole team, myself and our peers are stronger than ever before, so we are really looking forward to bringing our new energy around the globe and showing our visitors".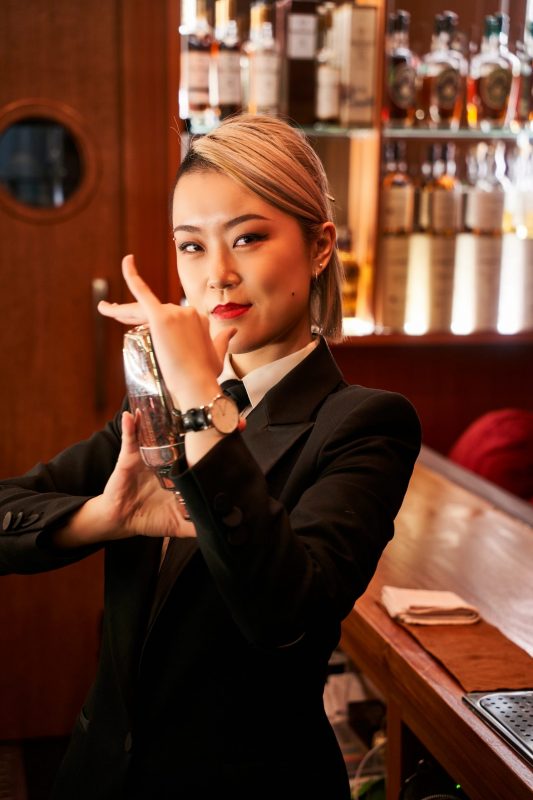 Lola says that pre-pandemic, daily operations meant there was little time to work on fundamentals such as service, classic cocktail training, innovation, food safety and more, so she has been ensuring these essential pieces of knowledge are now cemented in each team members' minds. It's also given a lot of bars time to focus on their local guests and produce. Kevin says that seasonal products have helped to reduce costs and attract more guests.
While times are incredibly tough, most are digging their heels in and staying, as opposed to abandoning ship. But why? Taking care of staff is of course of utmost importance, with Andrew saying that he and his co-founders have a responsibility and commitment to their team of 100 staff. "We've also got a strong brand in China, so it seems like a waste to give it all up knowing that one day – god knows when – things will be back to normal". 
Yao's thinking is much the same, adding, "As the owner and operator, it's my job to make sure our staff – the people who stuck with us in these trying times – are taken care of. I refuse to abandon anyone who has not abandoned us. The Union Trading Company doesn't need a brick and mortar, as long as the family is together, we can go anywhere and do anything".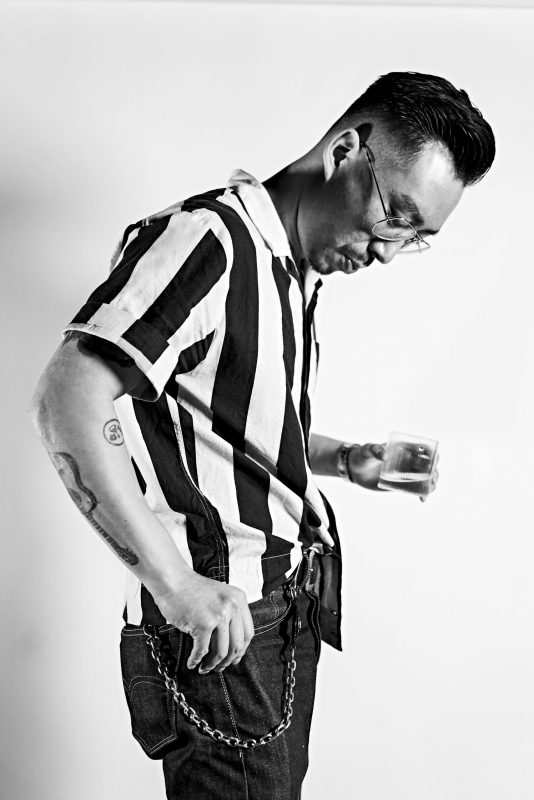 Everyone believes in the future of China's bar industry, especially those in Shanghai. "This is a market with huge potential. Guests are curious to try new ideas and bartenders are keen to learn new styles," says Filippo. Cross adds that he believes Shanghai is a market leader in China so vows to "hold strong and fight to the end of any bad situation". Being Shanghainese, he also doesn't want to leave his home, much like Kevin, who has lived in Beijing for 15 years, who says: "It's like my second home and with so many friends and family here, I can't bear to leave, and I believe things will get better. What makes me stay? I think it's love!"
While Andrew and Bastien don't want to ditch everything they've built in China, Andrew says that 2022 has made them realise they shouldn't just focus their business in one country, and are actively looking for overseas opportunities, whether a consultancy business or new venues. But Bastien rightly points out that nowhere is free of issues, saying: "If it was, we wouldn't learn and improve".
When talking about future plans – when some semblance of normality has been restored – of course everyone's priority is to travel and see family, as well as rebuild cash flow. "We've just been able to reopen our doors," explains Yao, "but we are three months behind on rent so now we just need to keep our heads down. One thing this year has taught me is that plans don't matter; right now we can only operate day by day and see how long this strategy will last".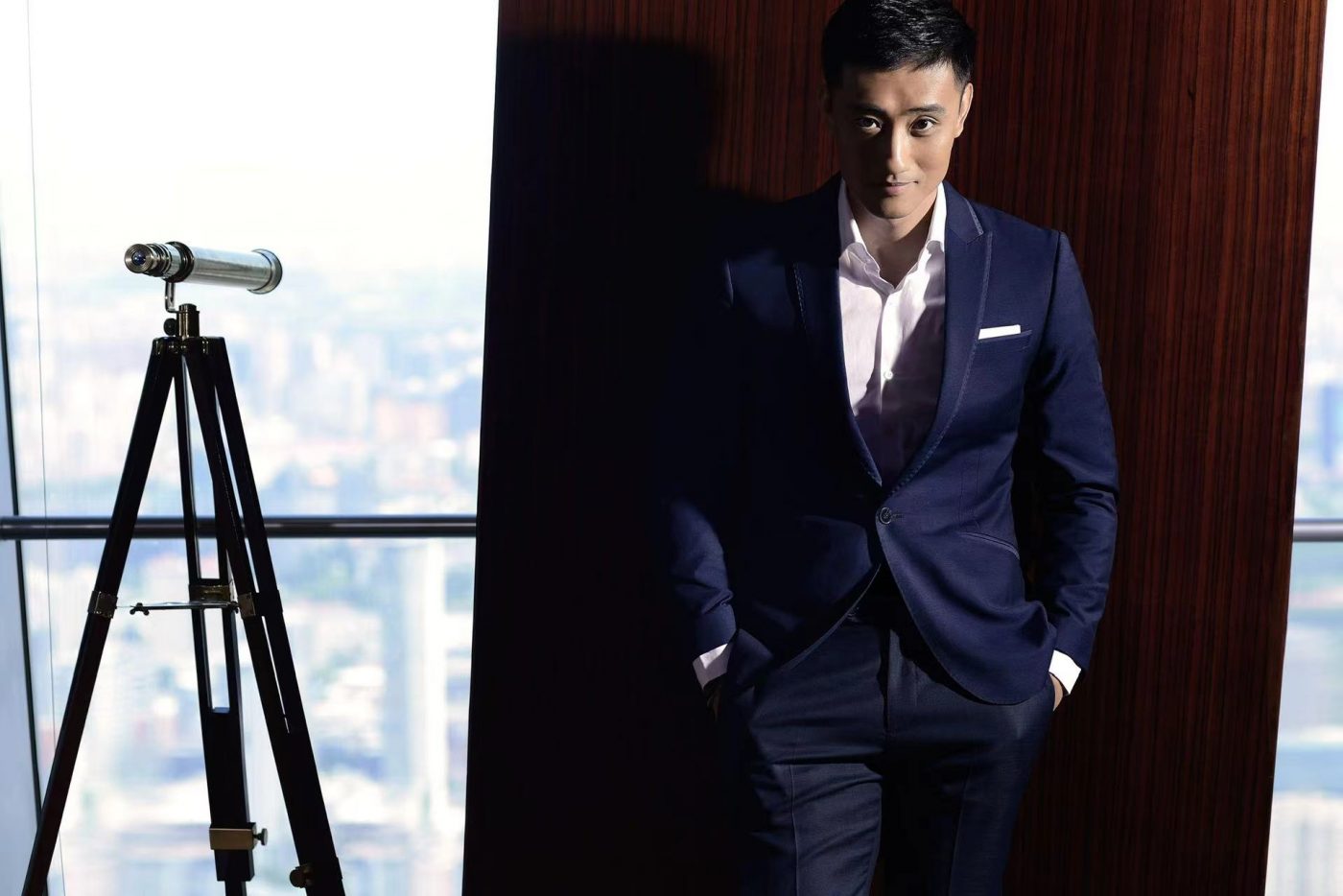 While still dim, there is a light at the end of the tunnel as China has just started to lift some of its COVID policies. Bastien and Yao agree that they would love it if the media looked beyond the political aspects of China and dig into the vibrant and creative bar scene. "Bartenders are united and brands do some really cool things that probably deserve more coverage," says Bastien, with Yao adding: "We can't control policies but I can only hope when this all blows over, we can re-engage with the international community and share our stories face to face."
While the bar industry feels like the country is lagging behind the rest of the world, they remain positive, as put succinctly by Andrew: "The bar industry in China is resilient as fuck and we've got a ton to show everyone when the borders reopen. Please show any kind of support for our peers here – we've all endured so much the past three years and counting".