Co-owner Kevin Chang on White Bar, Seoul's first spot dedicated to clear spirits. By Jethro Kang. 
Billed as South Korea's first spot to only stock clear spirits, White features gin, vodka, tequila, rum, pisco, polugar, ouzo, baijiu and soju from both Japan and Korea, in a space made to look like a vault. "White has many meanings such as pure, void, clean, clear, devoid of colour," co-owner Kevin Chang says, "and an image of infinite possibilities and a blank cheque popped in my head."
To bring this point home, the bar has a Botanical Bank with 30 safes, each named after ingredients that constitute a part of gin's flavours, and meant to hold bottles purchased by members. There are also 15 signature cocktails like the Still Negroni Loves Negroni (Bombay Sapphire, sweet vermouth, Campari, white wine infused with citrus peel and grapefruit soda).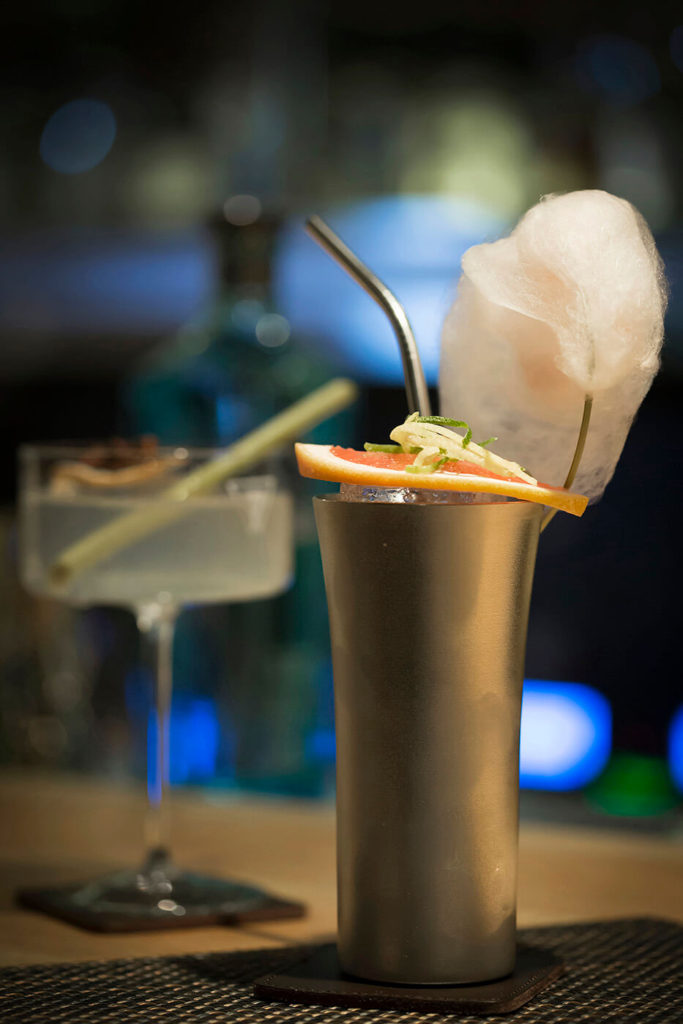 While this direction has already won over one set of fans – "females, especially those who prefer drinking cocktails rather than whisky shots, are very fond of our gin selection and the various flavours of tonics," Chang says – White Bar is positioning itself to catch the rising wave of local drinkers who have long caught on to whisky. "Fifty per cent of consumers enjoy whisky at the bars while the rest are the ones who enjoy other spirits such as gin, vodka and tequila – or champagne," the former Diageo man and author of two bartending books says. "This is where the idea of opening a white spirits bar came from: focusing on the other half, where all the possibilities are open, when everybody else is focusing on another."
This approach is already turning heads, judging by the reaction from both the public and trade. "Guests who visit our bar for the first time, including bartenders and experts, are often surprised," Chang says. "This reminds me of people's reaction when they visited single malt bars in Seoul eight or nine years ago, when only a couple existed." Will White's formula equate to long-term success? Seeing as it will take guests 172 years of drinking one a day just to get through the menu's 62,270 g&t twists, they've time on their side.
---
White Bar Cheongdam-dong 93-14, Seoul, South Korea. fb.com/whitebar.urbanstylish.
This story was first published in Issue 05 of DRiNK Magazine. To subscribe to the magazine, click here.