Dimple Yuen, head distiller and co-founder of Two Moons gin (Hong Kong) 
What's your background?
I studied business and used to work in digital marketing at a corporate firm before transitioning to become a programmer at a startup. To be honest, I was pretty determined to stay in the startup scene and had no desire to be a part of the f&b industry – until I discovered the art of distilling back in 2017.
How did you become a distiller?
I realised distilling was a fascinating craft after I tried my first sip of craft gin – Sipsmith's London Dry Gin, which completely changed my perception – and never looked back.
As avid gin lovers, Two Moons co-founder Ivan Chang and I used to infuse store-bought gins with ingredients to experiment and create interesting flavours. Having found no craft gin from Hong Kong at the time, the idea of establishing a micro distillery came to us spontaneously one night and we simply decided to take a leap of faith. This path then led me to pursue my diploma in distilling at The Institute of Brewing and Distilling while simultaneously embarking on a study tour around the UK, where I was lucky enough to meet a lot of great mentors who inspired me to keep pursuing this dream.
As a shy introvert, for me distilling is the perfect balance of creativity and geekiness, and it quickly became one of my favourite activities. It's a chance for me to tune out from the outside world, as it's just me and my copper still, and I get to be completely immersed in the distillation process without any distractions.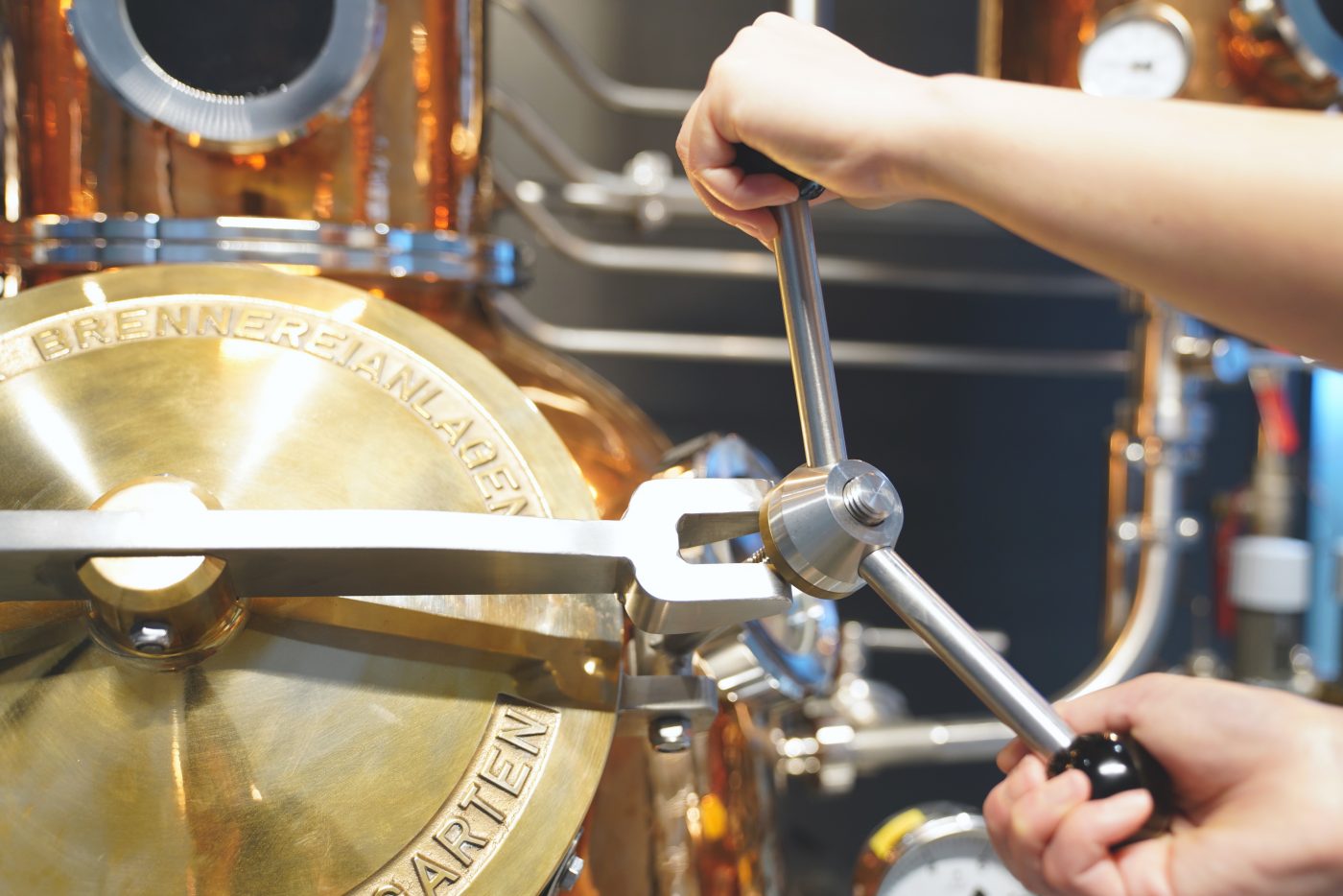 Why do you think there aren't as many female distillers?
There really isn't a reason why there should be more males than females in this industry. There's hard work involved – both physically and mentally – as it's a career that does require some heavy lifting and manual labor, but nothing that can't be handled. I really hope we start seeing more females in a traditionally male-dominated industry and it becomes the norm.
I've been fortunate enough to say that my experience so far has been really great, and I haven't been boxed into any gender stereotypes. As the first female distiller in Hong Kong, I feel extremely proud and lucky to be able to represent Asian women and I really look forward to seeing more female distillers on the rise. I do believe we can add a unique perspective to distilling and I embrace this opportunity to be able to tell my own personal story, as a woman, through gin.
What advice do you have for women wanting to become a distiller or create their own spirit
Stay curious – one of Two Moons' philosophies and core values. Be open to constructive criticism, but be careful not to let others belittle your beliefs and don't be afraid to share your knowledge.