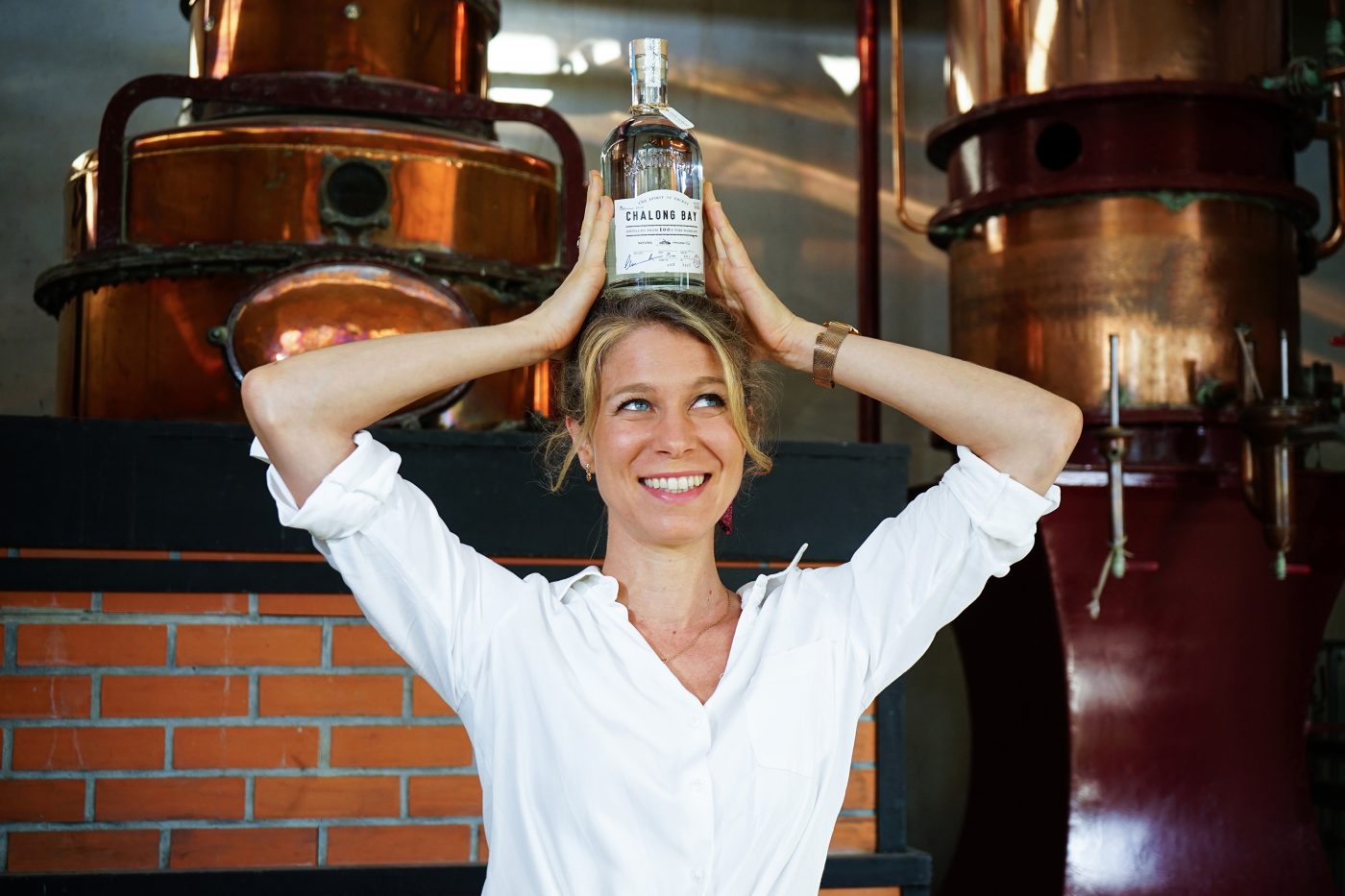 Marine Lucchini, co-founder and distiller of Chalong Bay rum (Phuket)
What's your background?
I was born in France and grew up abroad, moving around a lot thanks to my adventurous parents, who both worked in spirits distribution – including rums from the French Caribbean. I was raised with an appreciation and curiosity of spirits, often finishing glasses after my parents' parties without them noticing!
I always knew that I would be an entrepreneur, and that I would create my own product one day. I fell in love with biology at school and always wanted to incorporate it into my work. I went on to study management, followed by an MBA, which gave me the confidence to be able learn anything I wanted to. That's also where I met my partner Thibault Spithakis, with whom I founded and built Chalong Bay.
How was Chalong Bay born?
After finishing our studies came the big question – what do we do now? My family was pushing me to work with big companies first, but I felt that I wouldn't get the experience I needed in order to build my project, because as I was still young.
We had been going on family vacations to Thailand since I was 14. We were there for the tsunami in 2004, and it was infinitely lucky that we survived. I was already in love with Thailand, but the way the Thai people helped us that day deeply touched me, and bonded me to the country. So, we began digging into the spirits market and looking at the raw materials in Thailand, learning that sugarcane was born in Southeast Asia – but making rum from it is not a Thai tradition.
I fell in love with the idea of mixing the French Caribbean tradition of rhum agricole, the art of spirits making from France, and the Thai heritage of sugarcane. I also loved the idea of building a distillery and creating a natural authentic rum in Thailand in a sustainable way that promotes the natural treasures of Thailand. When the idea came to me, I knew in my gut that this was it – that's what I wanted to do. I felt like I had nothing to lose: no money, no kids, and everything to learn and build. Together with Thibault, we decided to go for it and never looked back, despite all the challenges along the way.
How did you become a distiller?
Distillation in France is a heritage passed from distiller to distiller, and I learned distillation from Michel, the maker of our still who has been making stills all his life. He came to Thailand at over 80 years old to teach us distillation because he particularly liked us and our story. It was touching and special to learn from him.
Rum legend Luca Gargano once said in a masterclass that a rum is like its distiller, in a similar way as a dog resembles his owner. He then pointed at me and cited Chalong Bay, and I can confirm that I pour myself into each bottle!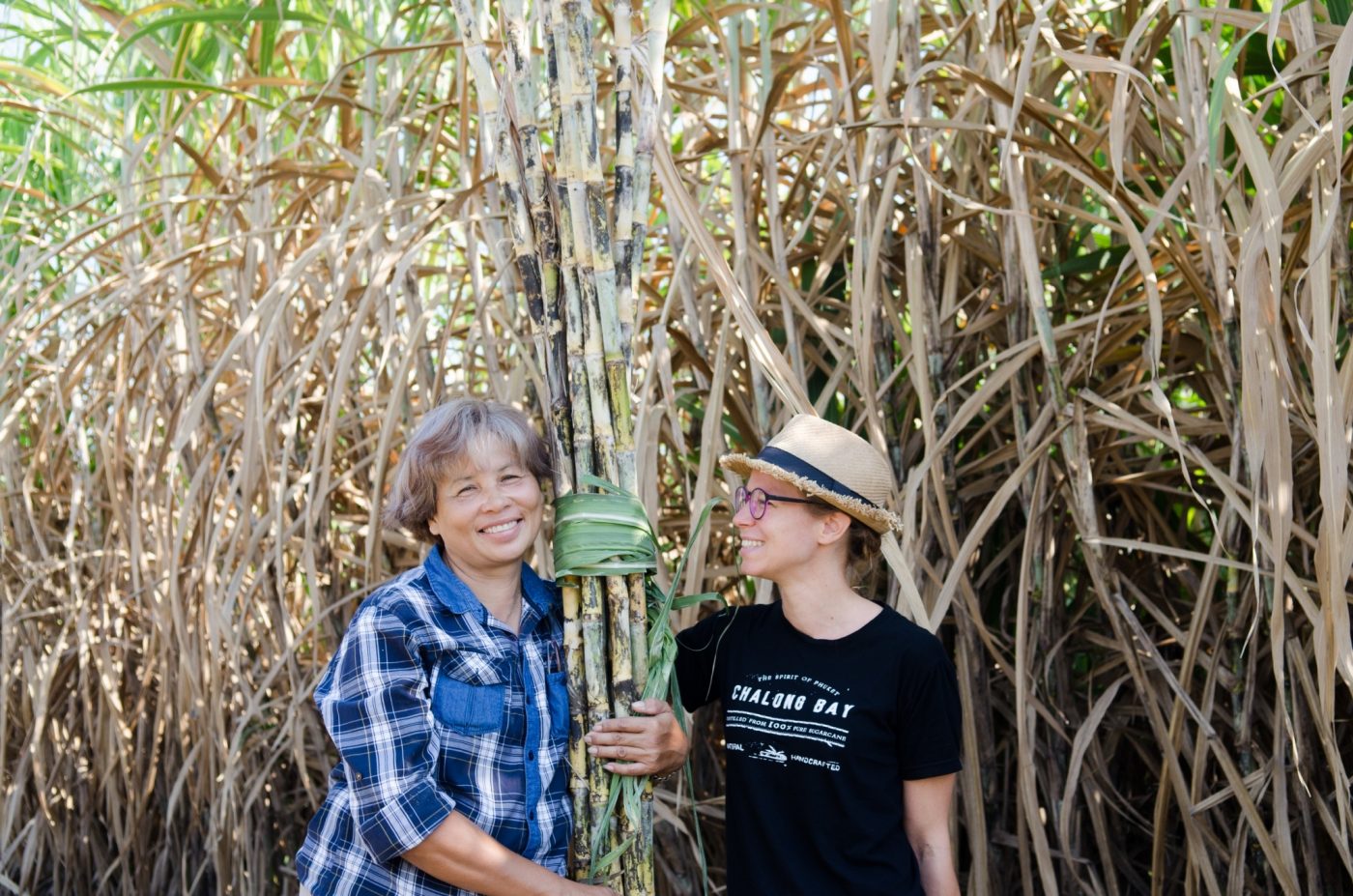 Why do you think there aren't many female distillers?
In my case, my work requires me to do quite a lot of physical labour in fairly hot conditions. I long work hours and I often have to try high proof alcohol, usually at random times as we start to distilling at 3am – I definitely think these could be reasons.
We have a three-month production season based on the best time to harvest our sugarcane, and our still is continuously working day and night. My still is like a baby, as I have to wake up at 3am to go and look after him, check on him all the time to make sure he's doing well – which means sampling the liquid at 70 per cent every 10 minutes for quality control – and spend most of my time with him during production season. Similar to a baby, it's a lot of commitment and dedication, both mentally and physically.
Moreover, all of our production process is manual. Our still is manual, operated with a direct recycled wood fire, and because we started our project from scratch with very little capital, our team is small, meaning my work is manual – I see it as really good exercise! But when the dream is big and the passion is endless, there is no limit to what we can do.
What advice do you have for women wanting to become distillers or create their own spirits?
It's a labour of passion, care and love. If you have those, then dream big, believe in that dream and believe in the fact that you can do it. Forge your own path and don't listen to those who do not believe in the legitimacy of both you and your product. Put your heart fully into it and accept that things will go wrong, but try and anticipate them and know that there's a solution to every problem – and that sometimes problems arise to put you on a better path. Be patient, don't give up and have long-term vision, as it takes time and a lot of dedication.