Bangkok's Asia Today presents Barnana, a cocktail shoot that strays away from the norm. By Holly Graham.
 When Bangkok bar Asia Today revealed a shoot titled Barnana on its Facebook page, the post was quickly shared around the global bar community. However, many outside of the region just assumed Asia Today was a hip Thai magazine, and this was some VICE-like editorial, not realising it's a real bar, serving real cocktails.
Barnana will be exhibited at the bar until March 28 and was directed by Gunn Leelhasuwan, co-founder of Asia Today. Gunn is fairly new to the f&b industry, however he confesses he's bored with how most venues present their products, saying "Does everything need to be so perfect and pretentiously mouthwatering? What would it look like if I just took photos of the drink menu for a bar in Bangkok's Chinatown as it really is?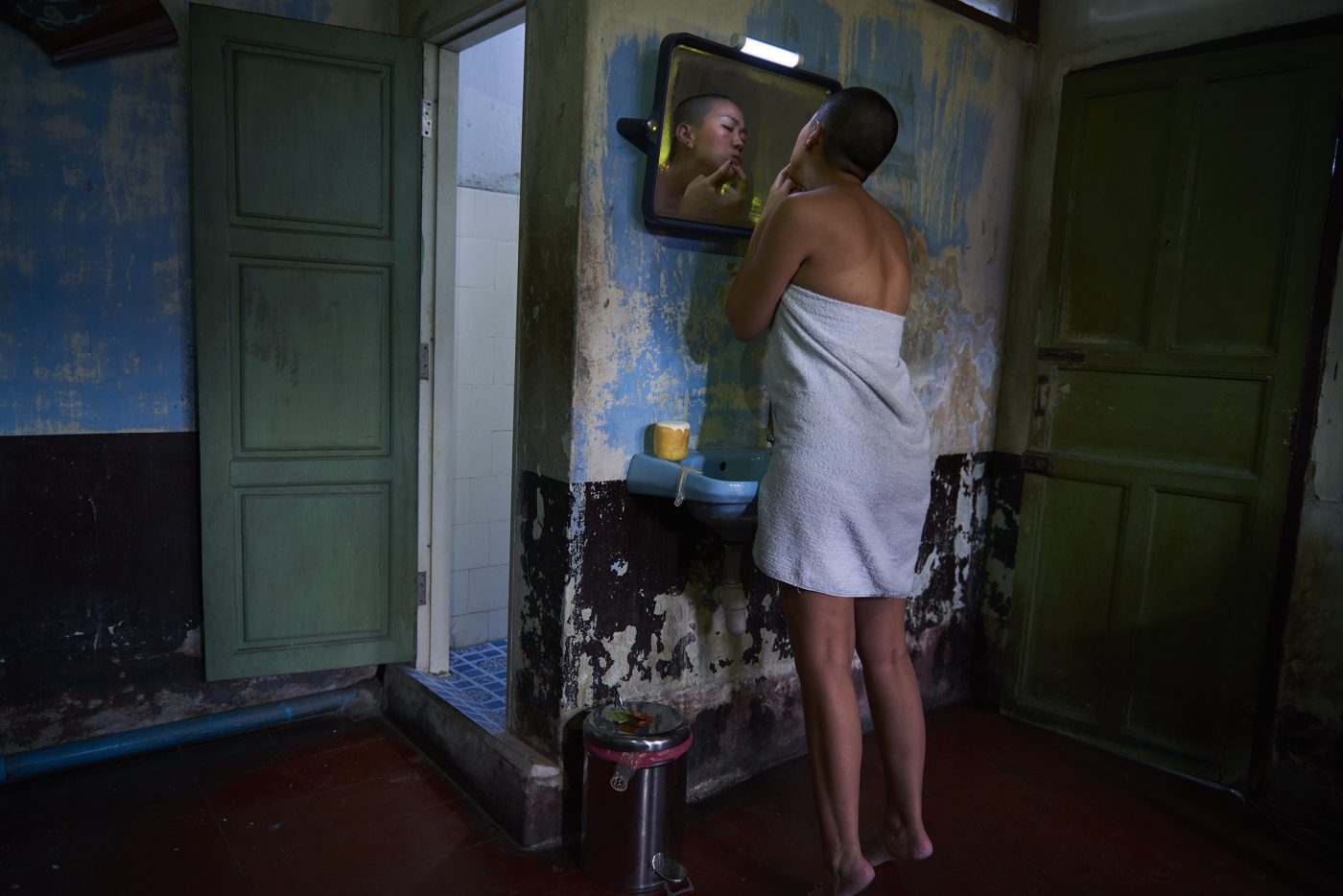 This idea morphed into Barnana, an exhibition about the products of Asia Today – a bar located in a well-known red-light district. "Society sees such businesses as grey in terms of morality, judging people for drinking and supposedly not working hard enough," says Gunn. "This exhibition just plays with what's true, bringing together what we sell at Asia Today and the common stories of the people in our neighbourhood."
Every picture presents part of an ordinary woman's daily routine, with Gunn explaining: "Product shots don't need to look so pretty and flawless. We believe that presentation can be anything – like how companies sell apartments that aren't even built yet, but people still buy them. Sometimes the presentation doesn't even need to relate to the actual product – we could even just lie about it all."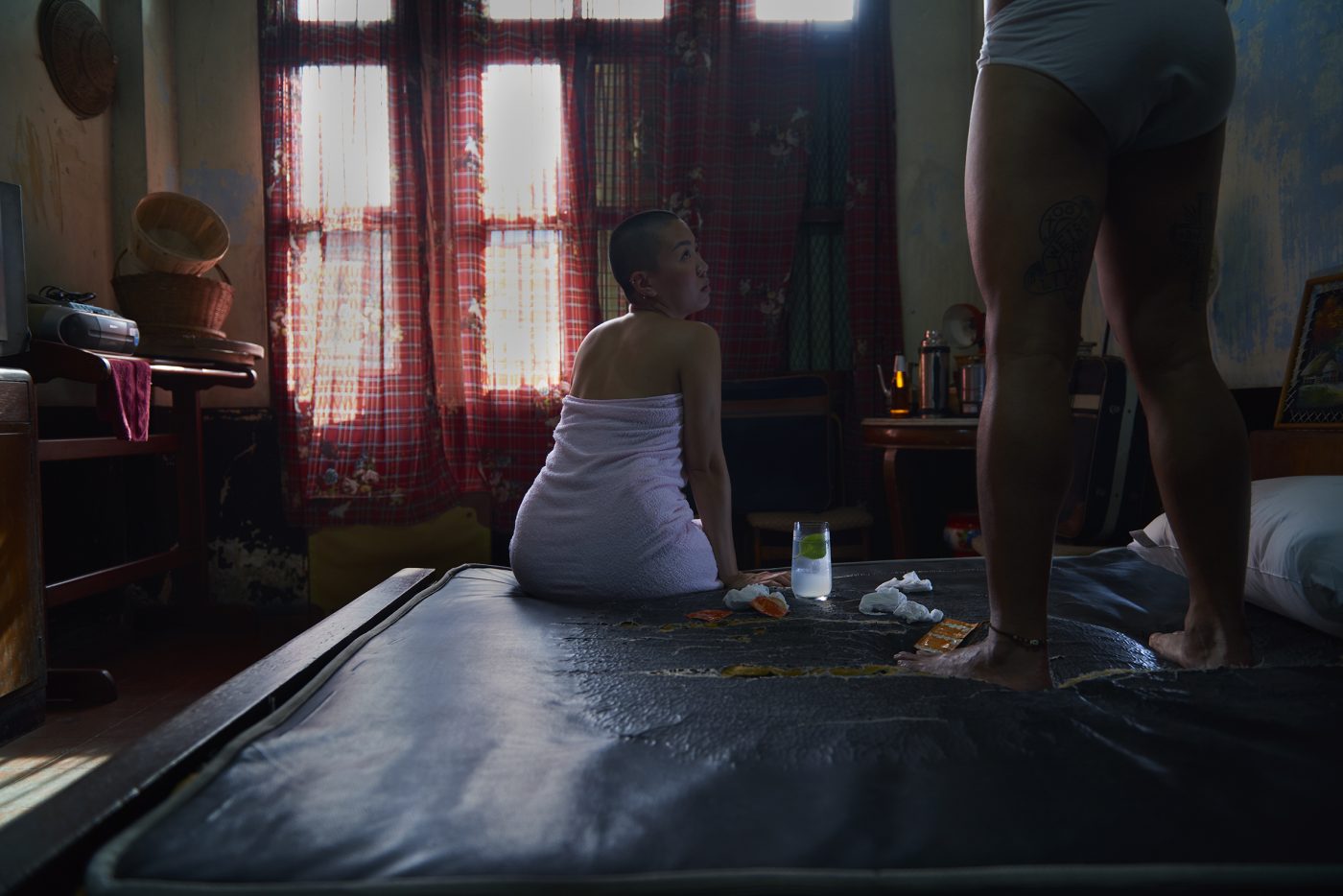 The model featured in the project is Patcha Kitchaicharoen, who confesses she feels the most pressure when people ask to photograph her when she's drinking or drunk – but for Barnana, she nailed each shot on the first take.
The project was shot by photographer Jirathit Saengavut – who dreamt of becoming a porn photographer but discovered he's more excited by buildings and cityscapes – and styled by Pimfun Chaisongcroh, who wanted to do something new and far away from Instagrammable. "I saw the seed of crudeness in Pimfun, so she got to play a pivotal role in the crazy, rule-breaking project of Barnana, which exposes the ugly truth of this civilised city in its rawest form," shares Gunn.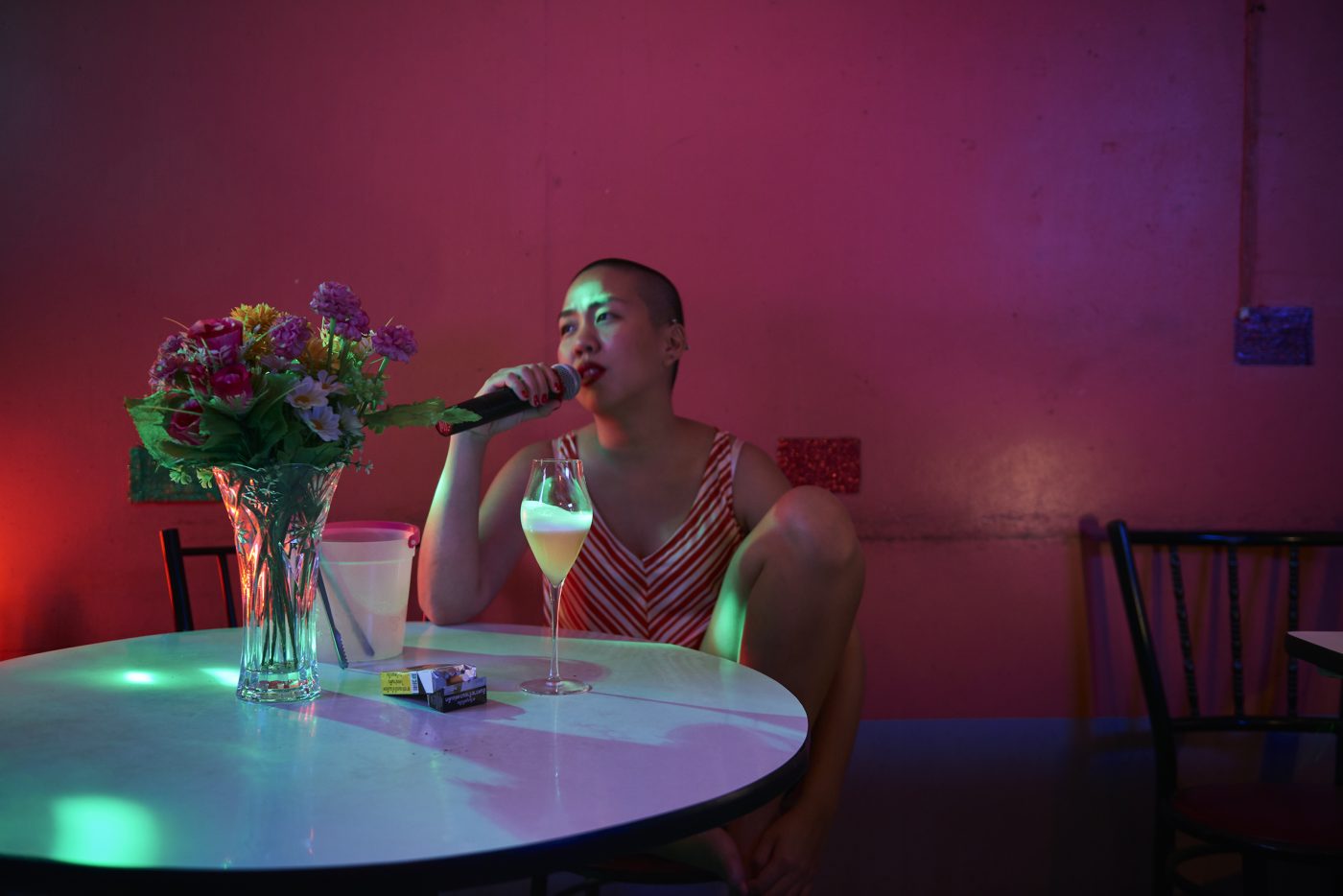 Asia Today co-founder Niks Anuman was responsible for making the cocktails for the shoot, and when asked why he and the team chose to present their drinks in such a way, he explains: "This project is not about what the bar is selling and the menu it sells. We are highlighting a different method of presenting food and beverages. It doesn't have to be about the venue or a product looking delicious – it can be anything."
He goes on to explain that because photoshoots are often used as a method to tell stories, and photography is a form of art, Asia Today decided to do just that: use photography as an art form as opposed to a tool to portray cocktails. "We wanted to create a piece of art for Asia Today, and decided this is how it should be."