Charnelle Martins, distiller and head of distillery operations for Stranger & Sons gin (Goa)
What's your background?
I am an alcoholic beverages scientist with a passion for brewing and distilling, a master's in food and alcohol biotechnology and a diploma from The Institute of Brewing and Distilling. I'm a complete alcohol geek and previously worked with the Scotch Whisky Research Institute (SWRI) in Edinburgh, and with Diageo India perfecting my skills in whisky science and maturation before moving into the world of Indian craft gin with Stranger & Sons.
How did you become a distiller?
I always loved science and have been curious about flavours and food since I was young, tasting my way through everything in the kitchen. We often brewed wine and made liqueurs at home, and my dad would even let me sample his liquor cabinet because he said it's important to know what good alcohol tastes like! It was through this liquor tasting that he – albeit unknowingly – made me appreciate the finer nuances of good alcohol that set me on the path of becoming a distiller.
What drew me to distilling primarily was the chemistry and science involved in creating flavours through fermentation. After a lot of research and applying to dozens of universities, I secured a place in a master's course in Scotland – the heartland of whisky! I excelled at my degree and got the opportunity to intern with the SWRI, and there has been no turning back. It's definitely not been an easy journey, but I wouldn't want to do it any other way.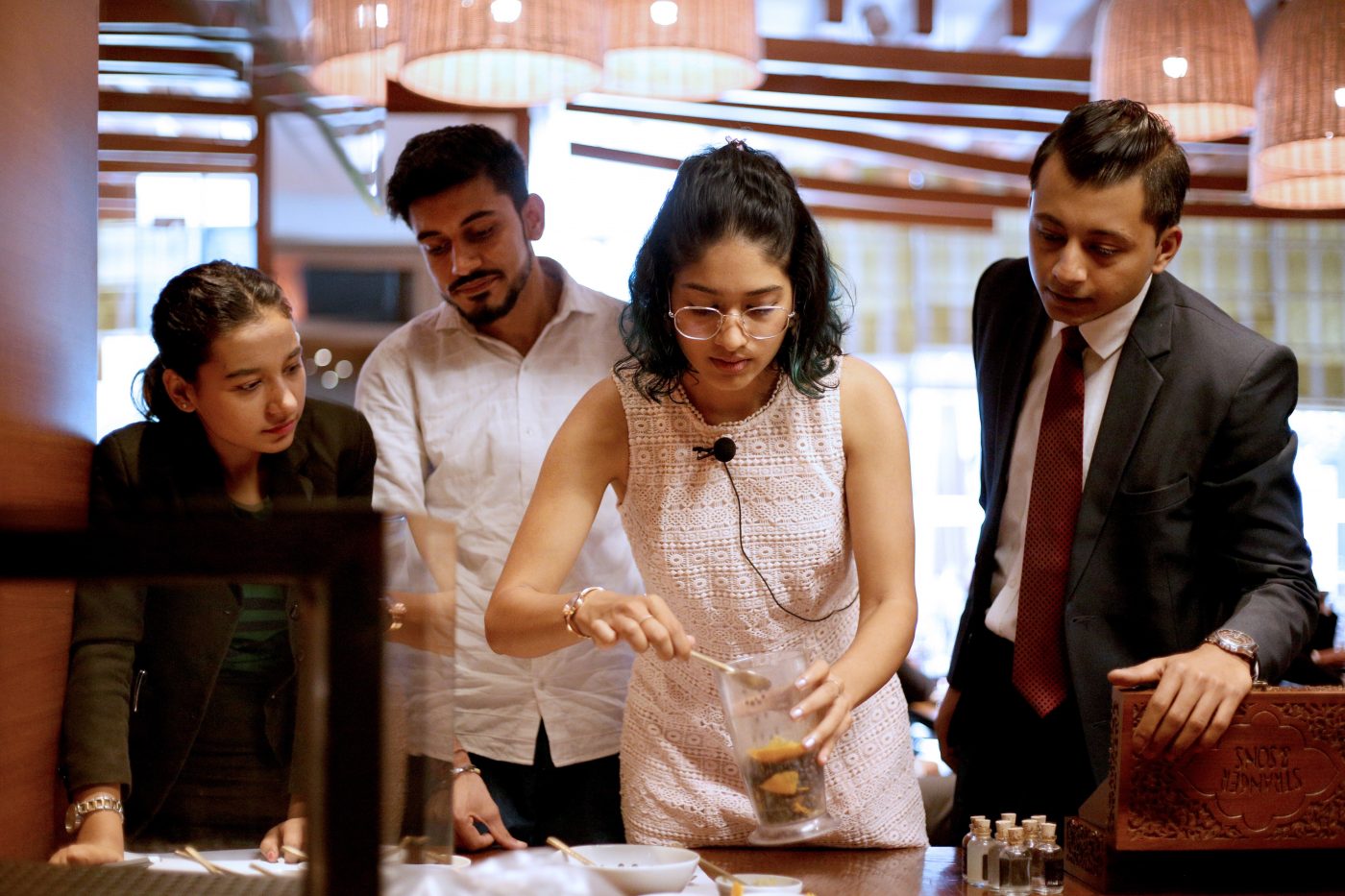 Why do you think there aren't many female distillers?
Distilling has always been a bit of a boys' club and lags far behind in the bartending industry when it comes to employing women. There is a social taboo associated with alcohol but I do feel that times are progressing, and there are now more women working in the alcohol industry than before, and the number is rising. At Stranger & Sons, we have built a team with women across strategic positions from distilling to marketing and executive leadership.
There are definitely a lot of talented women but in my opinion, the right exposure is lacking. I think it's important that we encourage more women to pursue careers in science, technology, engineering and mathematics to educate and empower the next generation of distillers.
What advice do you have for women wanting to become a distiller or create their own spirit
It's an incredible time to be a woman in the alcohol world! My advice is to do your research, because knowing what you're going to be jumping into is critical. Go on as many tours as you can, network with others in the industry and do a few courses or get an internship to gain first-hand experience. Most importantly taste, taste and keep tasting some more to train and build your palate.