With the turn of the decade, some of Asia's bar community share their aims and aspirations for 2020.
We asked members of the industry what they'd like to see in 2020 – these are the big things it came down to.
Awareness for mental health and wellbeing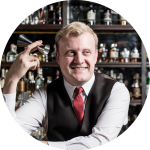 Jamie Rhind – Beverage manager, Mandarin Oriental (Bangkok)
"More done on mental health for industry people. It is underestimated how much pressure comes along with the job, and events in the past couple of years have shed light on this."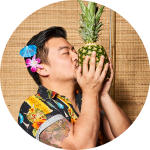 Yao Lu – Owner, The Union Trading Company (Shanghai)
"Mental health; opening up about stress without stigma; being able to share failures as well as successes without shame. I think what Chris Moore did [by leaving Coupette to focus on his own happiness] took a shit load of balls, and he has my respect.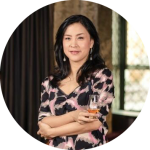 Charlene Dawes – Owner, Tastings Group (Hong Kong)
"Features on bartenders' lifestyles – not only about work, but their personal lives and hobbies. It helps to show that our industry is not just purely about drinking."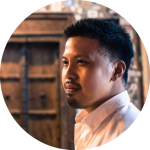 Niks Anuman-Rajadhon – Owner, Teens of Thailand/Asia Today (Bangkok)
"We need to bring the more human side of things into the bar – and not take ourselves too seriously."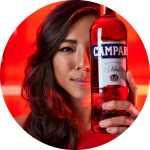 Symphony Loo – Campari Group regional brand ambassador
"Health related industry activations."
Support for women in the industry – and all team members, for that matter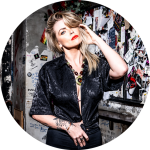 Beckaly Franks – Owner, The Pontiac (Hong Kong)
"My answer may sound like a redundant soundtrack, however I am openly passionate about seeing women thrive in our industry. 2019 was a powerful year for women, more specifically in Asia. Watching Summer Lo being interviewed on the BBC after her Speed Rack victory was a massive milestone for women in hospitality in Asia. I want to see more of this! The road to rock n' roll is long and we have just gotten started – I want to see the female empowerment movement continue to grow in the new decade to come."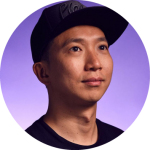 Terry Kim – Owner/bartender, Alice Cheongdam (Seoul)
"When it comes to gender, recently, the Korean bar industry has grown vastly, but still older people are not good at understanding the role of bartenders. It is not very easy for women to work long hours in bars; if you are married and have children, it's almost impossible – so, many female bartenders stop working when they are married with kids. How can a female bartender work and have a family at the same time? Finding the answer is my most important homework right now."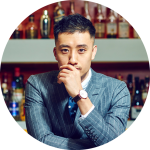 Kevin Song – Owner, Scandal (Beijing)
"I'm really interested in seeing more focus on management and team building. Since I opened my bar, managing the team's work and experience has been the most important thing for me and the bar itself – I need more knowledge in these areas so I can further help and support my employees in the future."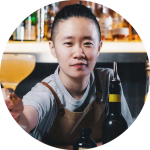 Caden Chua – Bartender, Coley (Kuala Lumpur)
"Equal treatment and opportunities given to barbacks/barmaids, servers, hostesses, etc, with more chances to learn."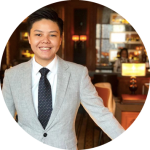 Summer Lo – Assistant bar manager, Caprice Bar, Four Seasons Hotel (Hong Kong)
"I would like to see Speed Rack come back again in 2020 – it is such an amazing competition, and for a good cause! I want to encourage so many other women in the industry to participate."
Simplicity: Fewer theatrics, more focus on service and quality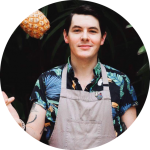 Tom Egerton – Spirits evangelist Hong Kong and Macau, Proof and Company
"Slowing growth to focus on service on both sides of the bar and the industry – I'm hoping for less flash and more genuine, honest and unpretentious interactions."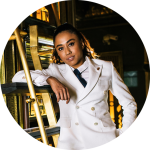 Yana Kamaruddin – Bar supervisor, Atlas (Singapore)
"What happened to actual edible garnishes? We've ventured into a world of beautiful garnishes, but none we can actually eat. Would be nice to see those make a comeback."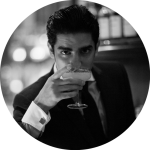 Devender Kumar – Bar manager, 8½ Otto e Mezzo Bombana (Hong Kong)
"Simplicity – fewer garnishes and elaborate drinks. In a glass, it's more about flavour than anything else to me."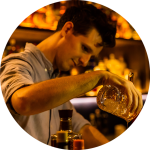 Ross Woodford – Founder/bartender, Life on Mars (Shenzhen)
"No more stupid garnishes on crap drinks. I get it – KOL culture is a thing – but if I have to bring a machete to get through the garnish to my drink, which just turns out to be a vodka sour with buzzwords, I'm gonna scream."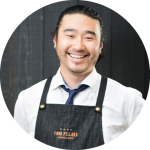 Samuel Ng – Asia trade relations manager and brand ambassador, Four Pillars Gin
"In Asia specifically, I would love to see a shift from over technical, super complicated cocktail bars, to places with personality that focus on the fun of being in their space (even though they may still be serving technical and complicated drinks)… The prevalence of local ingredients is wonderful and keeps things very interesting, but restraint and balance in flavour would truly make this a wonderful concept to keep growing."
Better product knowledge, new spirits, and rum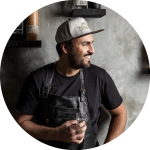 Jay Khan – Founder, Coa (Hong Kong)
"Overall this last year has been a step forward for bars in Asia. For 2020, I guess if I really have to say, maybe experiment a little more with spirits that are not mainstream; spirits that are adventurous –for example, using raicilla, clairin, shochu and baijiu, even in tiny measurements – it helps add unique flavour to cocktails. After all, we are bartenders and we love exploring new flavours."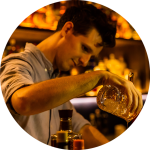 Ross Woodford – Founder/bartender, Life on Mars (Shenzhen)
"I'd like to see more rum – it's one of my favourite spirits, and recently there's been a lot of talk in Western media about making a better and more understandable classification for it to help consumers understand it and make it approachable. I think being so all over the place has held it back for a long time."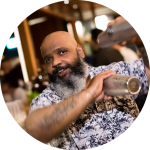 Alvin "Loco" Nimal George – Bar head, Coley (Kuala Lumpur)
"More education! For products, I'd like to see detailed information shared – how to use and apply products in constructing cocktails; how to use them to twist classics; new methods for creating drinks. I really hope someone will put in more effort into educating bartenders so we have overall better knowledge, which we can then share with our customers."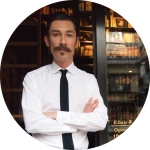 Rogerio Igarashi Vaz – Co-owner/chief bartender, Bar Trench (Tokyo)
"Over the past three or four years I've heard that rum would be the next trend spirits – in 2019, I could see a small measurable growth on rum consumption in our bars, and 2020 will probably see it continue to grow. I'm interested to see if rum becomes the next big trend, and if so, how big it will become."
Local ingredients and getting serious about sustainability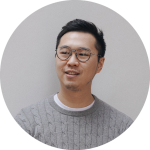 Andrew Ho – Owner/cofounder, Hope & Sesame and Charlie's (Guangzhou)
"I hope to see bars taking a more holistic approach to sustainability – eliminating single-use plastic items is a good start, but that barely scratches the surface. Big brands should take more responsibility and accountability in this movement; developing training courses, reward systems and also competitions for sustainability. We need to demand accountability for sustainability from our partners as well – that's the only way we can make a larger impact as an industry."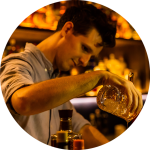 Ross Woodford – Founder/bartender, Life on Mars (Shenzhen)
"We started with getting rid of plastic straws this year in China, which is fantastic – next year I'd like to see more organised bottle recycling from both bars and brands. Plus, more use of biodegradable packaging for well… everything."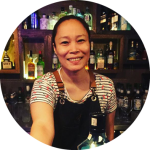 Vanessa Rabadon – Head bartender, NoKal (Manila)
"I would like to see more Filipino bartenders use local ingredients in bars. There are still lots of local ingredients that can be found in our provinces which even Filipinos are not familiar with – through this will be able to let the people experience something unique and different when it comes to taste."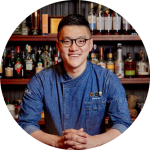 Demie Kim – Head bartender, Alice Cheongdam (Seoul)
"These days, a great number of excellent bartenders and cocktails can be found throughout Asia, and the bar scene is rapidly growing every year. I not only hope to see more quality general bars, but more diverse scene infused with local culture, style, food and ingredients."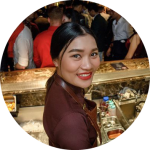 Ann Pinsuda Pongprom – Head bartender, The Bamboo Bar (Bangkok)
"I would like to see more Thai bars using local ingredients!"
Closer communication and exchange between bartenders – and not only through guest shifts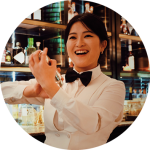 June Baek – Bartender, Madame Fan, JW Marriott Hotel South Beach (Singapore)
"We have amazing community – we travel, do guest shifts, hold awards and so on. It builds special memories and we become friends… but how about becoming short term colleagues? I want to experience what it's like to work behind bars that I admire; the type of guests they have; the vibe on weekdays, their ethics and the personality of the bar. Maybe there's a way to do exchange experiences between different staff members – I'm sure there are a lot of bartenders who would want to take part in this."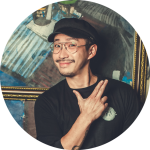 Cross Yu – Founder, E.P.I.C./Co-founder, Charcohol (Shanghai)
"Personally, I really want to see this industry come together as a community with new events, where we focus on more than just the business side. I want to see things such as the way chefs show guests the concept of farm to table – we can show how our ingredients become cocktails. Things like that. Last year we had a massive number of different masterclasses, and obviously they were good – but nothing that really touched on why we are bartenders or the future of our industry. As a community, we should be thinking about giving back, not just taking in.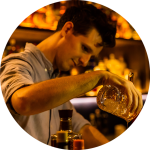 Ross Woodford – Founder/bartender, Life on Mars (Shenzhen)
"I'd really like to see more linking up between Asia and Western bar scenes – DMBA cocktail week proved it can be done and that there's a lot of interest."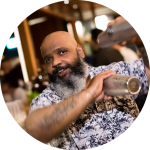 Alvin "Loco" Nimal George – Bar head, Coley Cocktail Bar (Kuala Lumpur)
"I hope there will be more collaboration between bars around Asia so we can learn, share and really put Asia's bar scene on the map."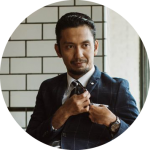 Kiki Moka – head mixologist, Union Group (Jakarta)
"It'd be great to see major awarding bodies held in Indonesia  to stimulate Southeast Asia's market – it may inspire investors and distributors to push or import more brands, and get bartenders that wouldn't normally collaborate together. This could also potentially make governments in Southeast Asia consider the importance of the bar and spirit industry."
Taking care of the new generation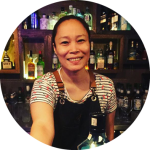 Vanessa Rabadon – Head bartender, NoKal (Manila)
"I want to start a foundation that provides proper training for aspiring bartenders, especially the young ones who stop studying because of financial burdens. I want to help them develop their skills and become more knowledgeable in bartending, and in that way, we will be able to help them find jobs and be better people. 2020 is the time to make it happen."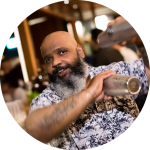 Alvin "Loco" Nimal George – Bar head, Coley Cocktail Bar (Kuala Lumpur)
"I want to see us giving more new and rising bartenders around Asia opportunities to share their thoughts and experience with others, and see more collaboration in the scene between young and more experienced bartenders."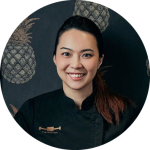 Natalie Lau – Bar manager, The Old Man (Hong Kong)
"Gathering ideas and/or holding seminars for mentoring young bartenders."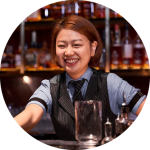 Sophia Kang – head bartender, Manhattan (Singapore)
"I want to encourage more people to be in our industry, and for them to realise that it's a great career that has lots of personal and professional development – no matter where they are from."