We talk with the winner of DMBA 2019's Founders Award on what it really means to do E.P.I.C. shit.
I began working in f&b as a waiter at a Vietnamese restaurant back in 2002. At the time, there weren't many international hotel or restaurant chains. My teacher recommended me to a Vietnamese restaurant – the clients were top-brass and upper class; sometimes celebrities came to dine there.
The restaurant also had a bartender – seeing this very cool guy really made me curious about the job. I decided to take a shot at becoming one, but back then there was no school for bartenders. I tried to get a position in a hotel bar, but I ended up doing room service, assisting in the lobby, and things like that.
Then finally in 2006, I attended cocktail training at Laris at Three on the Bund, and joined the team. The first cocktail I ever made was a Watermelon Basil Martini! A year later I took part in the 42 Below Cocktail World Cup in New Zealand – the experience opened my eyes and gave me a more international perspective.
For all the people it allows me to meet, how much I learn, and what I can teach
I joined Mint in 2008, and it was here where I became much more confident in my skills. I made a lot of Espresso Martinis – I learned how to use a Boston shaker making that cocktail. It's still my favourite.
I won Diageo World Class China in 2009, and the next year won the Becherovka competition – that's where I first met Eddy Yang. So by 2010, I had really found my groove as a bartender, and in 2011, I left Mint to do something on my own. I founded Curve Lounge at Ritz-Carlton with my partners Pablo and Jacob – it lasted one year.
That's when I joined Muse, and the two years I spent there were pretty magical. Everyone in Shanghai knew the club. That's also when I made it on the cover of DRiNK Magazine.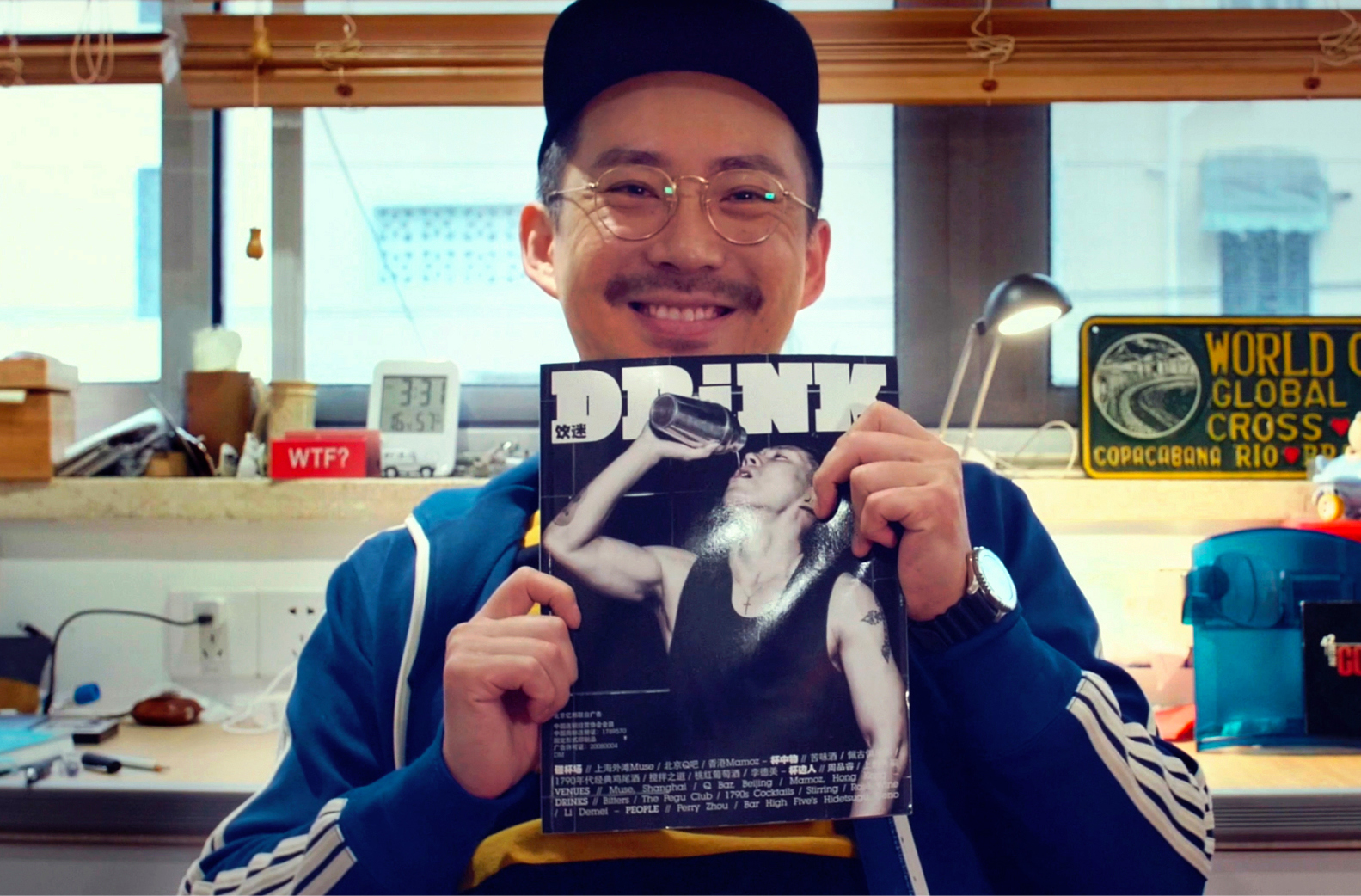 At Muse, my partner in crime was Logan – our task was to create solid cocktails and good bar atmosphere in a club setting. Behind the bar, Logan had so much personality; he was the poster boy talking up the customers while I made the drinks. Unfortunately, cocktail sales were not that good, but it was in this job that I really learned the marketing and business side of the industry.
In 2013 I won Diageo World Class again while still working at Muse – people were really surprised that a club bartender won the competition. But by May 2014, I was ready for a new challenge, and I had decided to open my own place.
At the same time, Theo kept talking about The Chivas Masters for 2014, and how he wanted to make it the next big thing in China. I was hesitant at first – I didn't want to just be known as a competition bartender. But when I saw the details, I was hooked. I was the China winner that year.
Then, it was time for E.P.I.C. It was a great year for the bar scene in Shanghai – Bar Rouge, The Nest, Speak Low – they all opened then too. I didn't know if I was ready to have a bar, but the idea of being my own boss and bringing people to my own place was pretty enticing.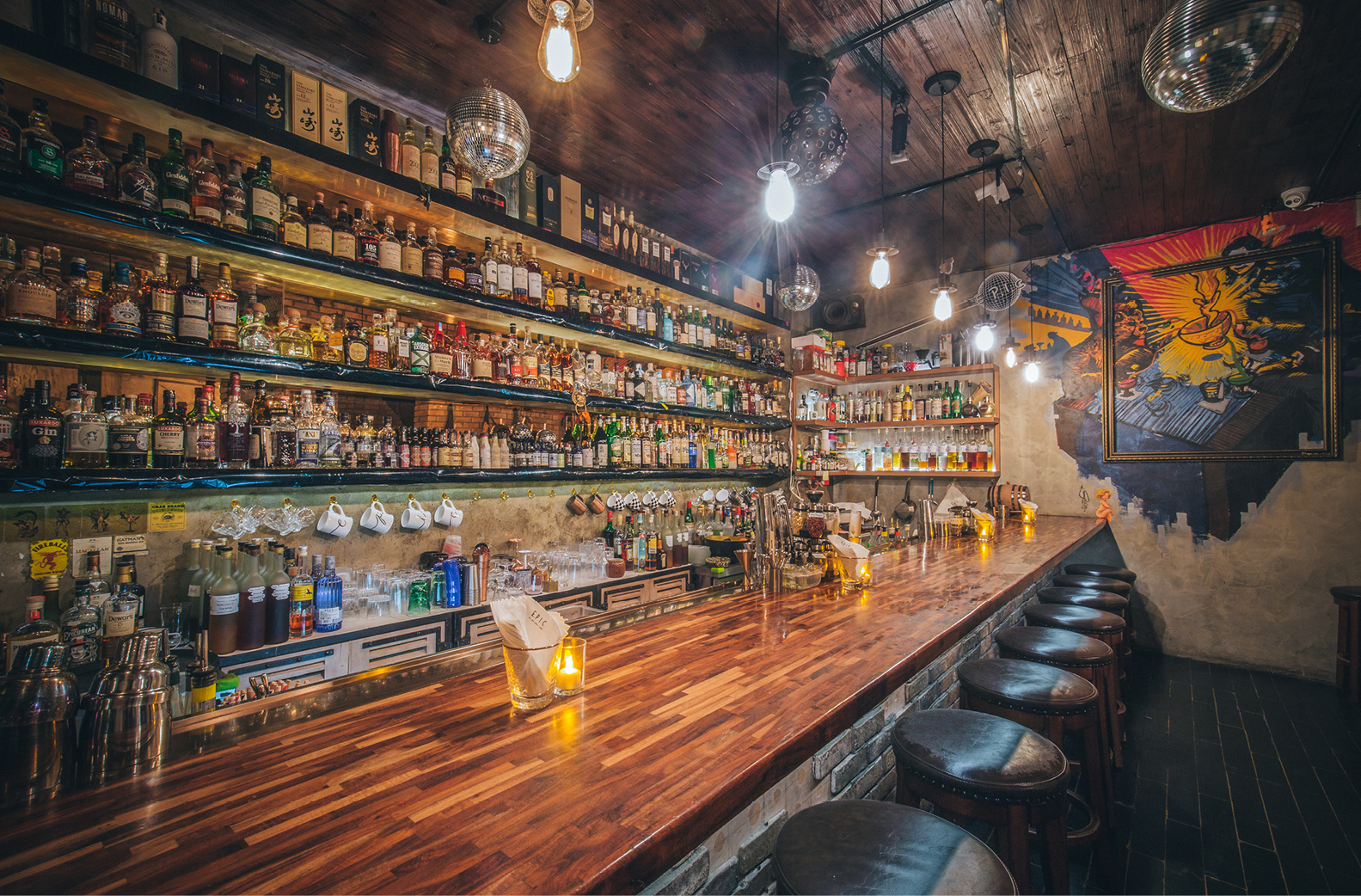 I'm happy to say we're now celebrating our 5th anniversary at E.P.I.C. I've also joined chef Mandela Zhu in cofounding a new concept in Shanghai – Charcohol – which opened at the end of 2019. If I could go back now and talk to my younger self, I would say "Don't worry! Everything will be fine".
At the beginning, I just thought about making cocktails. Now I am more aware of little details. Knowing the spirits, having a good story, using nice glassware. And on the drink side, of course we aren't classic – but when it comes to standards, I want world-class standards.
Of course, music has always been a priority. To me, it's not just background noise, it's an active personality inside the bar. A playlist can seduce customers and be the reason they stay. We want the customer to leave remembering our place, our name, our vibe – ultimately, it needs to be fun.
When I'm asked "what's next?", I still don't know the answer
E.P.I.C. is the culmination of everything I was a part of before I opened it. My versatility behind the counter comes from all the different jobs I had. There is always room for improvement, and I'm still growing alongside my team. In the past, it was all about my own ideas – now I try to involve them as well.
When E.P.I.C. opened, we needed a slogan for the bar. For something to just be "epic" was a bit too pretentious. We wanted to balance it out; to bring the concept back down to earth. "Shit" was the perfect slang word to do that. Do E.P.I.C. shit!
With that slogan in mind, very few things have been really important to me throughout my life. One is being a bartender – for all the people it allows me to meet, how much I learn, and what I can teach. My team and their training is very important to me – a lot of my employees won competitions. I am very proud of that. I guess many of them wanted to work with me because they have that kind of ambition, and I've always supported them.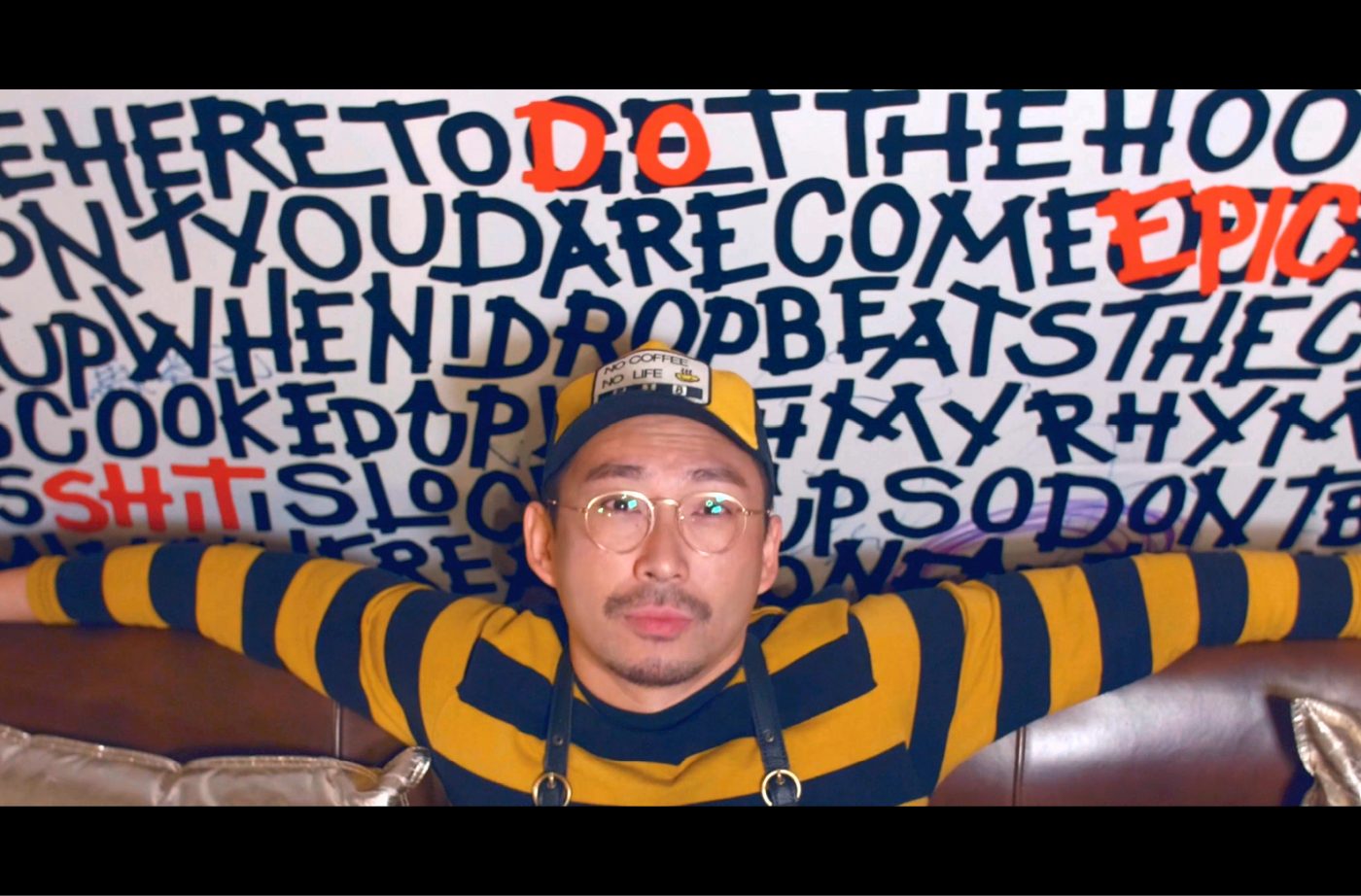 The other is family – in that regard, I am very traditional. I always want to be close to them. My wife is very supportive and has always been. My daughter is 7 years old now. She loves going to E.P.I.C. and helping out the staff.
I love this industry. We are starting to have a national sense of community – it wasn't like that some years ago. China is huge, with so many different regions and cultures. But we are all doing the same thing, and there has to be an effort to connect this vast land.
Now people are sharing more; willing to learn from and teach each other – there's the feeling that we need to bring people together and think of the whole bar scene as a big community.
I believe things will just keep improving – the industry will continue to advance, and become more and more international. In all honesty, in the near future, it won't be easy to open new bar and assert yourself in the scene… just opening a normal bar won't cut it anymore. But I believe that will force people to keep being more creative and more unique.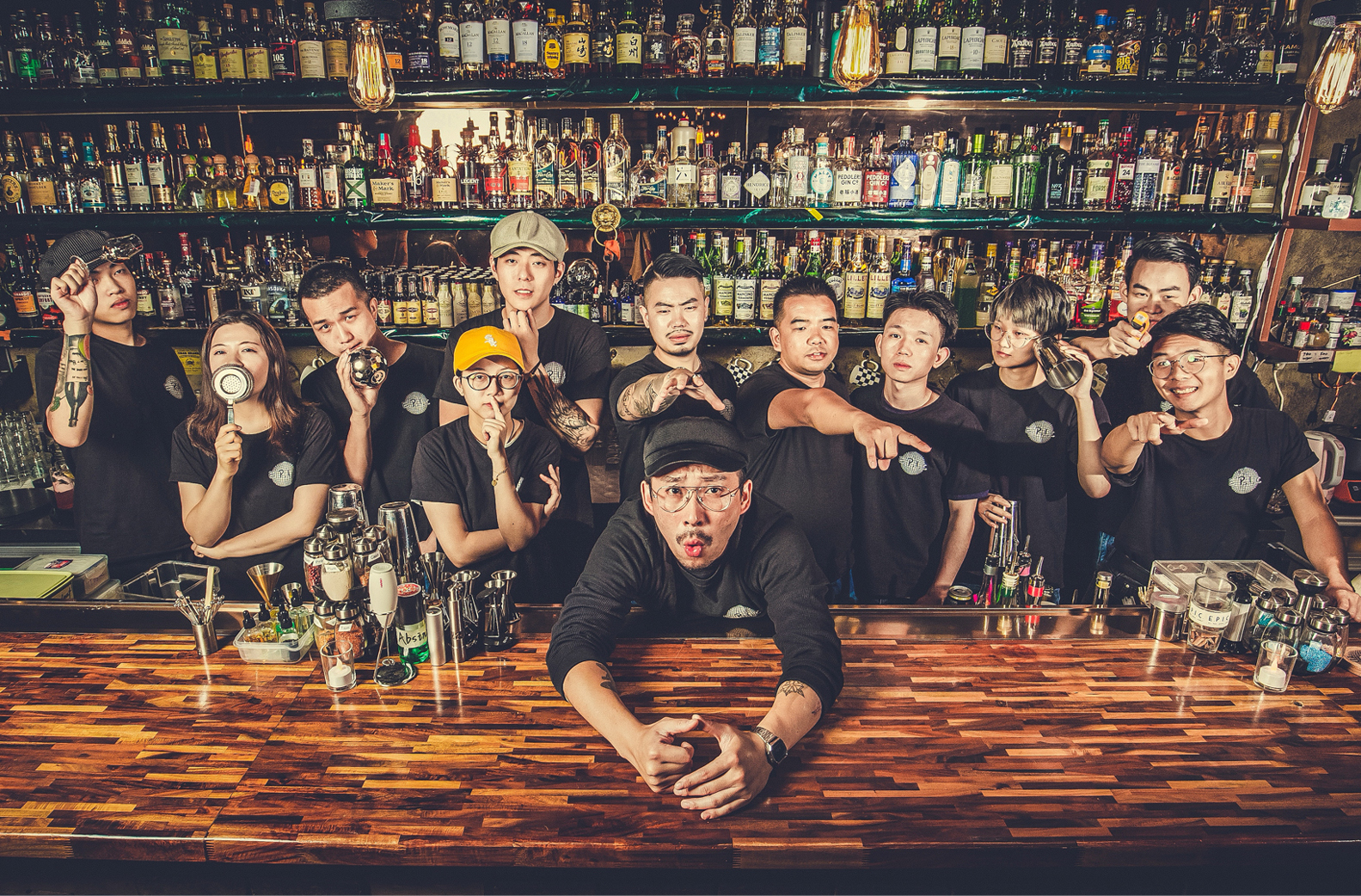 When I'm asked "what's next?", I still don't know the answer. I'm more of a "live in the moment" kind of person. Of course, like anyone in this industry, sometimes I get tired – but when I see my team working hard, that gives me a new surge of energy. We motivate each other. So, maybe my team will tell what's next for me.
What I do know is that I want everyone on my team to be successful – I don't want to be their last employer. I want to be the one who teaches them how to succeed. In the end, that's what I truly want them to know… I will be your back up.
I feel very proud to have been selected by Theo and Dan for the Founders Award. It means, to some point, that what me and the E.P.I.C. team have been doing since 2014 has now finally been seen and recognised. In my view, the three awards received at DMBA are for my whole team, not only myself – I was just lucky enough to represent them on the stage.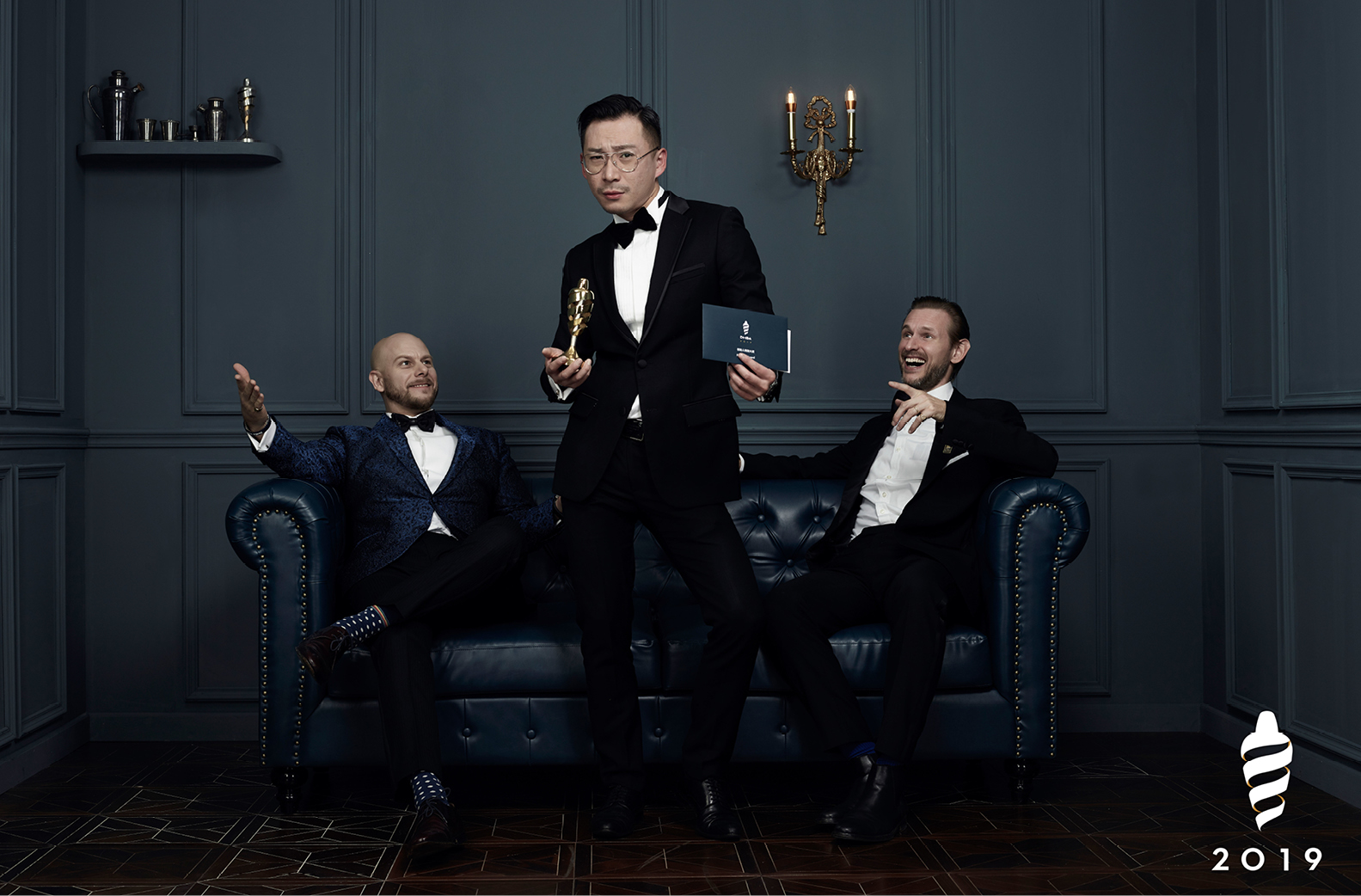 Being awarded Bartender of the Year was definitely the highlight of my career. Again, I think it means a lot to both me and my team. It has been a meaningful journey and this is a remarkable point in my bartending life, which started more than a decade ago. Along the way I've learned more than I could have ever imagined, and DRiNK has always been a great platform/partner by side, as well as an eyewitness to me growing from simply a bartender to a bar and business operator.
I quite liked how 2019 went for me… but in 2020, I hope I'll have more opportunities to share my experience and knowledge with more bartenders while also learning from them and doing everything I can to keep up with China's rapidly growing bar industry. Mutual growth is always what I care about the most – for my own team and my whole bartending family.
At the end of the day, I will still go back to the bar and work together with my team for our guests.