This story is sponsored by East Imperial Gin Jubilee.
The week of festivities goes down from November 27 to December 3.
After five years of going at it, Singapore proves once again that it knows how to throw an East Imperial Gin Jubilee. The grand finale for this year's five-city tour around Kuala Lumpur, Phnom Penh, Hong Kong and Shanghai culminates in a busy week of events, a whopping 43 participating bars slinging G&Ts, and the crowning of Asia's Best Gin & Tonic.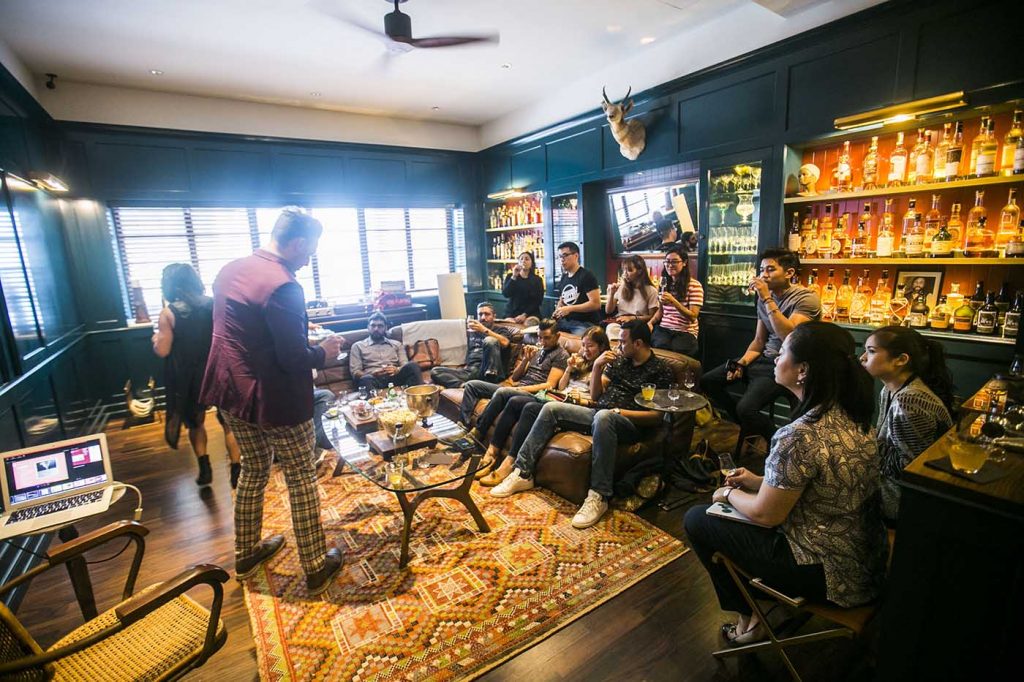 It all begins on November 27 with two consumer events, one to launch Potato Head Singapore's new G&T-dominant Spice Garden menu and a $10 caviar, Sipsmith and Tonic launch party at Adrift by David Myers. A number of interactive consumer activations have also been planned for the week, including two special gin-themed Salon Socials at The Proof Flat by EC Proof on November 29 and on December 1, a Secret Gin Backyard Party at Amo, plus a session with Hendrick's Gin's South East Asian brand ambassador Tasha Lu deconstructing the brand's spirit.
For the industry, a number of brands are putting on masterclasses to elevate the trade. The Botanist will be hosting a Bartenders' Brunch session with its newly landed brand ambassador and Islay native, Chloe Wood, at Nutmeg and Clove on November 28. Callan Green, brand ambassador for Australia's West Winds gin will lead attendees through the brand on November 30, and over at Neon Pigeon on the same afternoon, Death's Door Spirits' founder Brian Ellison will introduce wild and cultivated junipers and the botany, history and biology of this building block of gin.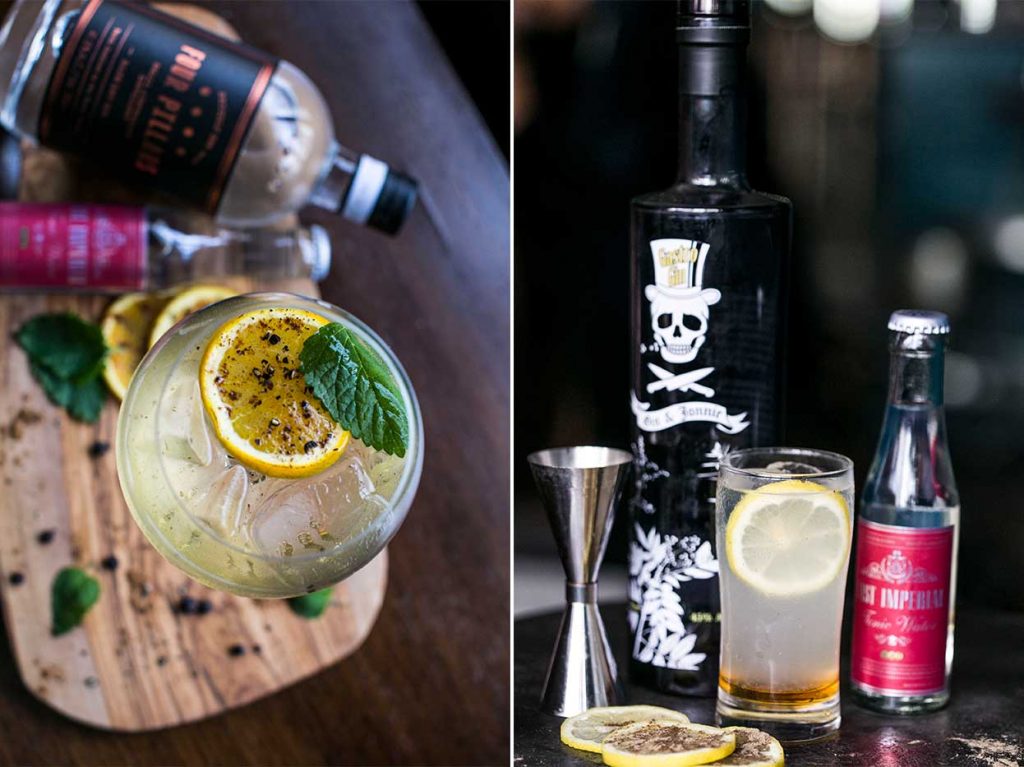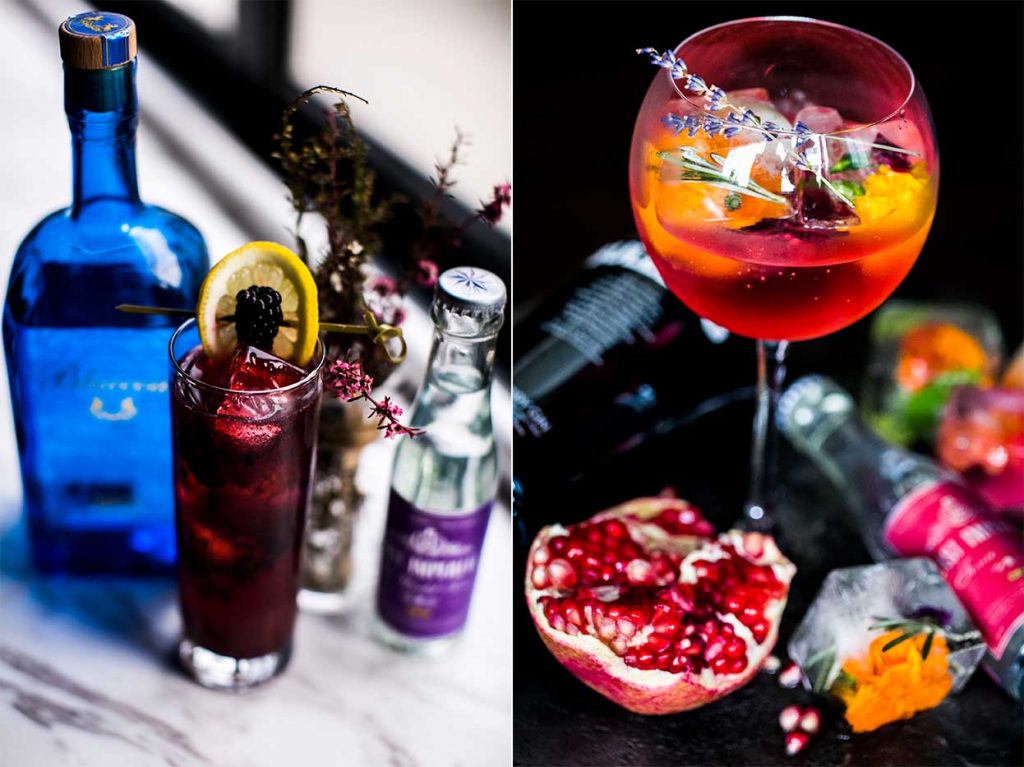 In Singapore, Gin Jubilee partners include Gin & Jonnie, Four Pillars, Bluecoat and Bulldog. New-to-market Gin & Jonnie features a blend of five peppers that work in tandem with verbena, fennel, citrus and juniper, while Four Pillars Rare Dry Gin gets its bite from the use of whole oranges and spicy botanicals like cardamom. Bluecoat American Dry Gin gets its character from its copper pot distillation and organic botanicals, while The Bulldog Gin is a balanced take on the London dry, featuring additions of juniper, dragon's eye, poppy and more. These and other gin brands available in the city have each been paired with 43 participating bars – the most in Gin Jubilee's history – to win this year's Best Gin & Tonic in Singapore prize.
These are the week's bartenders (and bars) with their partnered brands:
Silvio Daniele from Gibson, using Roku
William Pravda from Bread Street Kitchen by Gordon Ramsay, using St George
Vojtech Bazant from Adrift by David Myers, using Sipsmith
Axel Yeo from The Horse's Mouth, using Paper Lantern
Joe Matira from Ding Dong, using Kyro Napue
Sophia Kang from Manhattan, using Monkey 47
Danny Dave D'Cecil from 28 HongKong Street, using Brooklyn
Jiawei Bai from Employees Only Singapore, using Bluecoat
David Kim from Chihuly Lounge, The Ritz-Carlton Millenia Singapore, using Sipsmith
Anna Princena from Highball, using Bulldog
Naz Yazhib from Amo, using St George
Rishvinder Singh Randhwa from The Other Room, using Citadelle
Alessandro Rosa from Bob's Bar – Capella Singapore, using Paper Lantern
Symphony Loo from Neon Pigeon, using Death's Door
Yugnes Susela from Smoke & Mirrors, using Fords
Ong Jun Han from Ah Sam Cold Drink Stall, using Kyro Napue
Simon Fresco from D.Bespoke, using West Winds
Pavel Zdarsky from Spiffy Dapper, using Gin & Jonnie
Joseph Haywood from One-Ninety Bar at Four Seasons Singapore, using West Winds
Cheryl Tng from Skinny's Lounge, using Brooklyn
Bannie Kang from Antidote at The Fairmont Singapore, using Bombay Sapphire
Davide Mollica from COMO Dempsey Cookhouse and Bar, using Kyro Napue
Jersey Lacaba Zarate from The Bird, using Bluecoat
Jonathan Emmanuel from Potato Head Folk, using Fords
Ronan Keilthy from Crackerjack, using Monkey 47
Knut Randhem from Butcher Boy, using Four Pillars
Shigeru Nakamura from Jigger & Pony, using The Botanist
Vincent Yong from Birds of a Feather, using Death's Door
Marie Nakazawa from El Tardeo, using Four Pillars
Joseba Madina from Braci, using Tanqueray NoTEN
Khai Ahmad from SOS Bar, using Gin Mare
"Bell" Paradee Sahathanasomboon from Tess Bar and Kitchen, using Tanqueray NoTEN
Izwan Jasman from Oxwell and Co, using Hendrick's
Ruban Kanthan from NOX Dine in the Dark, using Gin & Jonnie
Darren Lim from Lucky Bar, using Bombay Sapphire
Jeremy Ho from Fat Prince, using Bombay Sapphire
Rusydi Lee from Kilo Lounge, using Bulldog
Shewei Lee from Atlas, using Roku
David Kit Dave from Nutmeg and Clove, using The Botanist
Alice Jang from Lobby Lounge at the Conrad Centennial Singapore, using Gin Mare
Cristiano Beretta from Marcello, using Hendrick's
Liam Baer from Catchfly, using Gin Mare
Christian Chavez from Astor Bar at The St. Regis Singapore, using Citadelle
Shortly after the winner of the Best Gin & Tonic in Singapore is announced on Saturday (December 2), he or she will be heading into the Best Gin & Tonic in Asia bout to crown the region's best cocktail creation. As part of their prize for garnering the most votes in their respective cities, Kazi Tanbir from HYDE at 53M in Kuala Lumpur, Chhuon Udom from Elephant Bar at Raffles Hotel Le Royal in Phnom Penh, Imelda Ng from The Blue Bar at Four Seasons Hotel Hong Kong, Haans Mayer from The Golden Dawn in Auckland and winners in Shanghai have been flown to Singapore to experience the finale, and compete for the grand prize.
The champion of the Best Gin & Tonic in Asia will be announced at the Gin Lane party on the laneway behind Amoy Street, which will close out the week with pop-up G&T bars, tunes by Mustard Music and plenty of good cheer.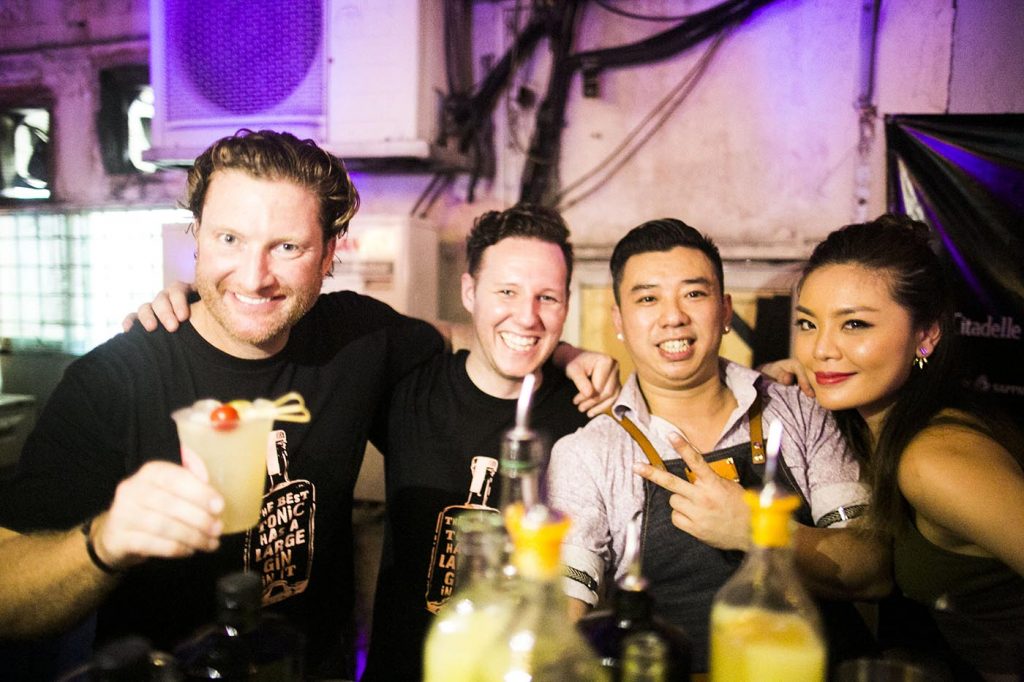 For a full schedule of events happening at Singapore's East Imperial Gin Jubilee, see their website or Facebook page. For more on this year's Gin Jubilee, see our Gin Jubilee hub page here.
---
DRiNK Magazine is the official regional media partner for the East Imperial Gin Jubilee 2017.