The new non-profit organisation will support the cocktail community through industry initiatives, funding and education. By Holly Graham.
Initiated by founding president Gan Guoyi – co-owner of the Jigger & Pony Group – the Singapore Cocktail Bar Association (SCBA) aims to be a voice for Singapore's cocktail community and identify opportunities for industry growth and education.
Guoyi is joined by founding board members Andrew Yap, the association's treasurer and co-owner of The Old Man Singapore; Vivian Pei, the association's vice president and academy chair for Asia's 50 Best Bars; Paul Gabie, CEO of Proof & Company and Ivy Woo, owner of Food News Integrated Marketing and co-founder of Singapore Cocktail Festival.
As well as the core founding board members, the SCBA has appointed six committee members, including Bai Jiawei of Employees Only; Charmaine Thio of William Grant & Sons; Colin Chia of Nutmeg & Clove; David Nguyen-Luu of Manhattan; Jesse Vida of Atlas; and Jess "Hutch" Hutchinson of No Sleep Club. These committee members will work with board members to ensure that the SCBA's initiatives are transparent, fair and prioritise the industry's interests.
The first order of business for the SCBA is to secure corporate donations to distribute among those in need within Singapore's bar community, activating initiatives to raise funds and devise recovery programmes to help cocktail bars recover in a post-pandemic world.
Members must meet a pre-set list of criteria before admission to the SCBA. Membership fees will be waived for the first two years of SCBA's operation, with operational costs sponsored by Jigger & Pony Group, Proof & Company and Singapore Cocktail Festival during this time. Those wishing to join the SCBA or wanting to support upcoming initiatives can reach out to guoyi@jiggerandpony.com or paul.gabie@proofandcompany.com.
Meet the board members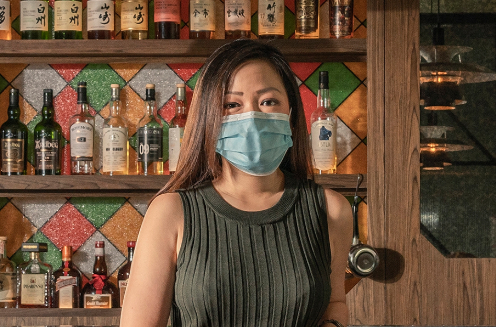 Gan Guoyi, president
Guoyi came to the decision to set up the SCBA to pull the community further together during the pandemic. "Our cocktail bar community in Singapore has claimed much global recognition and I believe a lot of this comes from the industry's strong camaraderie. Another unique factor of our community is that a lot of our bars are independently owned and run by owner-operators. Understanding that owner-operated businesses often run with limited resources, we strongly felt that camaraderie has gotten us to where we are, and is exactly what we need to pull us out of the after effects of the pandemic together."
Guoyi says the SCBA hopes to achieve several things, including the preservation of the community's strength and focussing on education for the city's young bartenders, helping pave the way for opportunities that lead to successful careers and business paths.
Guoyi remains positive about bars in post-lockdown Singapore, saying: "Many of us will be excited to see our friends and families, and while our virtual hangouts have kept us emotionally intact, people will still seek out an experience that enriches their human relationships. I believe that cocktail bars have an opportunity to play a central role in enabling these human connections."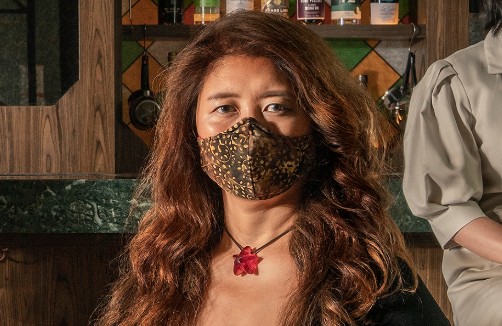 Vivian Pei, vice president
Vivian points out that non-Singaporeans are also in need, and the SCBA will strive to look after those in the industry that won't get any support from the government, yet are a vital part of the community.
"We have immediate, medium- and longer-term plans," she explains. "As mentioned, we would like to help those struggling now with some financial aid. Then we need to ensure that the industry is supported as we come out of this pandemic. Later on, we are very keen to initiate further education and career opportunities for those in the cocktail community. We also need to work with the government to figure out how cocktails bars will be classified, as they should be in their own category."
Vivian speculates that in a post-lockdown landscape, cocktail delivery and takeaway will remain, and sanitation and hygiene practices will increase significantly, which will add to costs. "It will be interesting to see how venues manage reduced capacity requirements in light of distancing measures. It's going to be tough going in any case for some time to come, that is for sure."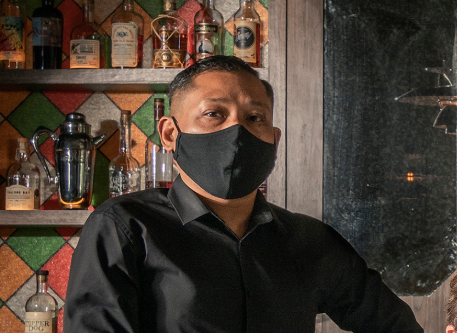 Andrew Yap, treasurer
Andrew hopes the association will be a voice for bars, helping them seek assistance and guidance when needed – and not just during the pandemic. "We also want Singapore to be on the next level in solidarity as one team, one voice. In this we together will be stronger and we will be able to channel our feedback and comments to the authorities as an association, rather than as an individual bar or establishment."
As an owner-operator, Andrew says social distancing will of course change the way bars operate and stay connected to guests. "Thankfully with the assistance of technology, we can still stay close and connected to our guests and deliver innovative workshops and events to them."
Andrew also believes that though delivery and takeaway will continue due to strict social distancing measures, venues will not be able to recuperate losses with this alone. "Overall all bars will take a while to get back to where they were pre COVID-19, with an average timeline of two or more years, especially as some bars thrive off tourism. Hopefully the funding we secure can speed things up."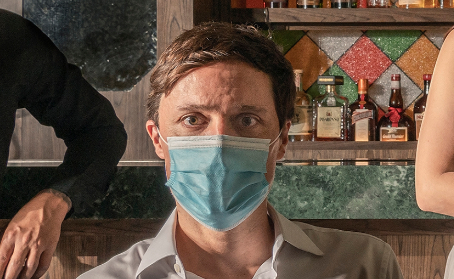 Paul Gabie, founding board member
Paul says that in its first months of operation, the SCBA's most important mission is to gather and distribute meaningful financial relief to the cocktail bars and professionals who are most vulnerable to the impact of the crisis. "The Singapore government is doing much to help the hospitality industry here, but we can do more to help each other. SCBA provides a vehicle for doing so."
Looking beyond COVID-19, Paul says the SCBA will work to strengthen the cocktail community's resilience and development through ongoing advocacy, education and capacity building. "Over time, we hope the SCBA can become an important shared resource as current and aspiring bar professionals and bar owners work to build their careers and businesses. This will only strengthen Singapore's already bright cocktail future."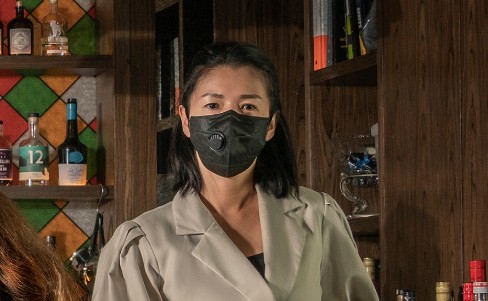 Ivy Woo, founding board member
"The industry needs to move forward in unity, now more than ever," says Ivy. "The cocktail community in Singapore has shown a lot of resilience in the last few months and we hope the SCBA will take everyone to the next phase with minimal casualties, and jump on a faster path to recovery."