Before Jay Khan's love letter to agave opens in end-November, he tells us more about his plans for giving the city its first tequila and mezcal-serious bar. By Natasha Hong.
Like most barmen, Jay Khan's always dreamed of opening his own bar. And he's going to do just that by the end of November with COA, a manifestation of his love for agave spirits situated on Shin Hing Street in Hong Kong, right in the vicinity of other notable bars such as Quinary, The Old Man, Aberdeen Street Social and Happy Paradise.
Taking over the premises of NEO Cocktail Lounge in the Sheung Wan neighbourhood, the former Remy Cointreau brand ambassador will be serving up an uncomplicated Oaxaca-style drinking spot that Khan promises "will not have a single skull in it". Speaking about the look and feel of the space, he says, "It's going to be a humble looking bar that's simple and rustic, where it's all about the hospitality and the quality and selection of the mezcal and tequila."
"It's probably the best time to open a bar for agave spirits in Hong Kong right now," he explains of the concept. "I want to spread agave culture, and I believe it's the right time as the clientele here is very sophisticated. Compared to two or three years ago, they're ready to try new things, and I think it's the perfect time to educate customers about agave spirits."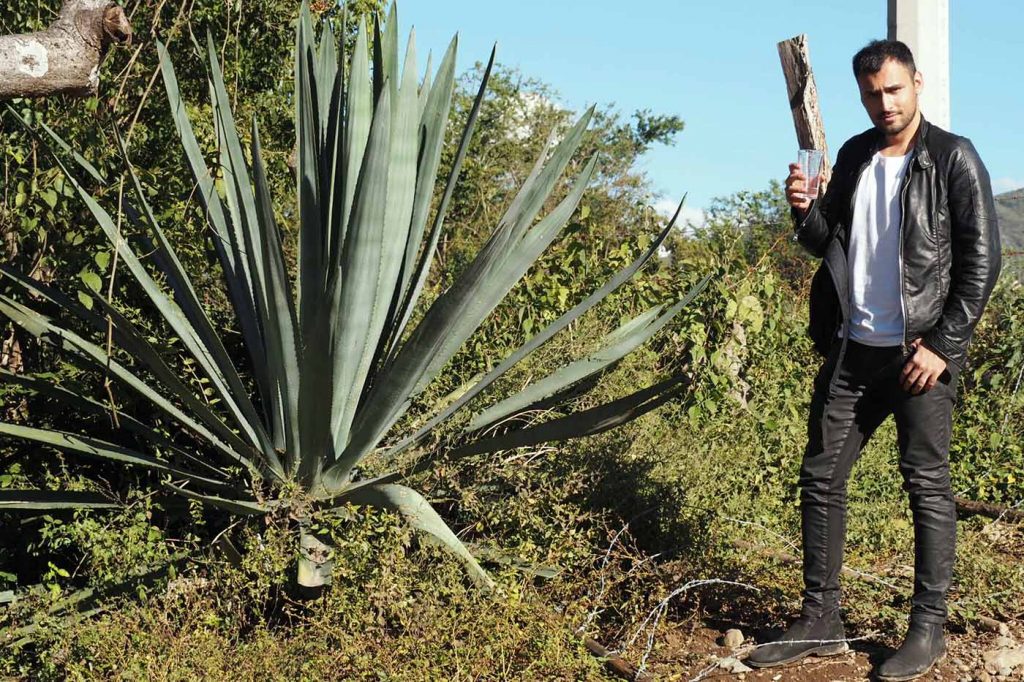 To that end, he's turned his frequent trips to palenques (mezcal distilleries) in Mexico productive. He's acquired serveware – clay copitas, dried gourd jicara bowls and candle glass veladoras – to pour product into, and an actual coa blade smithed by one of Mexico's legendary tool-makers so punters can get to know the bar's namesake. On one of his trips west, Khan also picked up a venenzia, a bamboo straw out of which palenqueros (mezcal makers) pour spirit to divine alcohol percentage, and he aims to demonstrate how it's used to customers at the bar.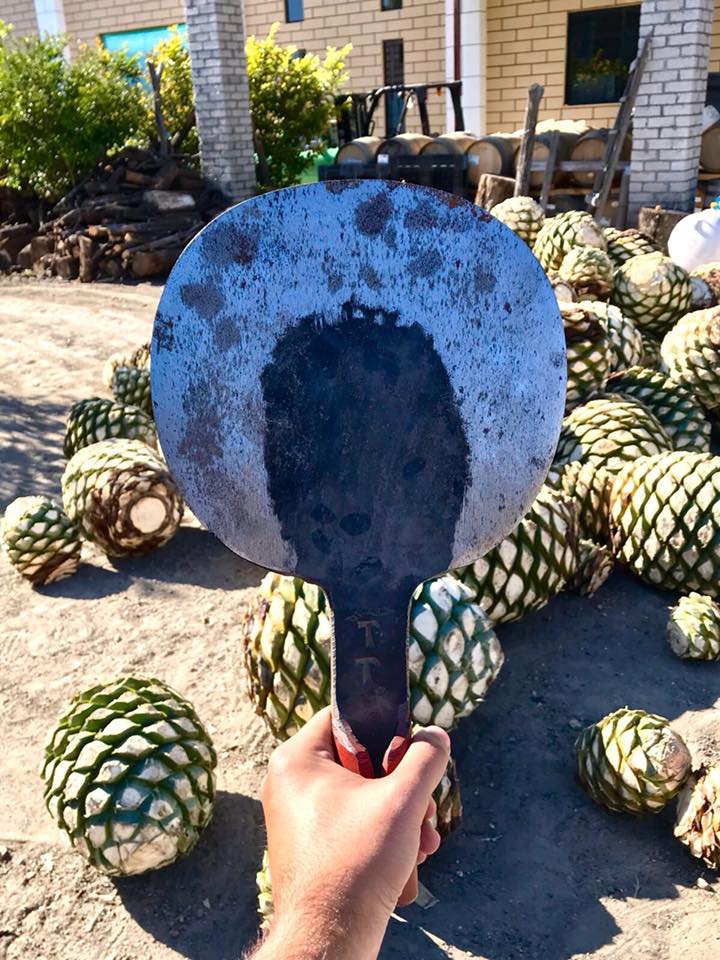 Drinks, priced between HKD90 to HKD110 for one of the bar's artisanal cocktails, will carry through his goals of elevating the category, and flavours will range from approachable to advanced, so there's something for everyone. The Mezcal Negroni on the menu, for example, will include a touch of coffee. "Coffee and chocolate are quite popular in Oaxaca, so mixing mezcal with coffee is totally relevant." The bar will also flip the script on pineapple-fermented tepache, inspired by the different seasonal flavours and ingredients Khan tasted in his journeys through Oaxaca.
On the mezcal front, COA is committed to serving bottlings that fall into the artisanal and ancestral sub-categories of the spirit (based on the category's new NOM-070 rules), with prices starting from HKD88 a pour. (In brief, this refers to mezcals made with agave sugars extracted by pit ovens, crushed by small-scale shredders, by hand or by animal-powered mills, and distilled under direct fire in copper, earthenware, or clay stills).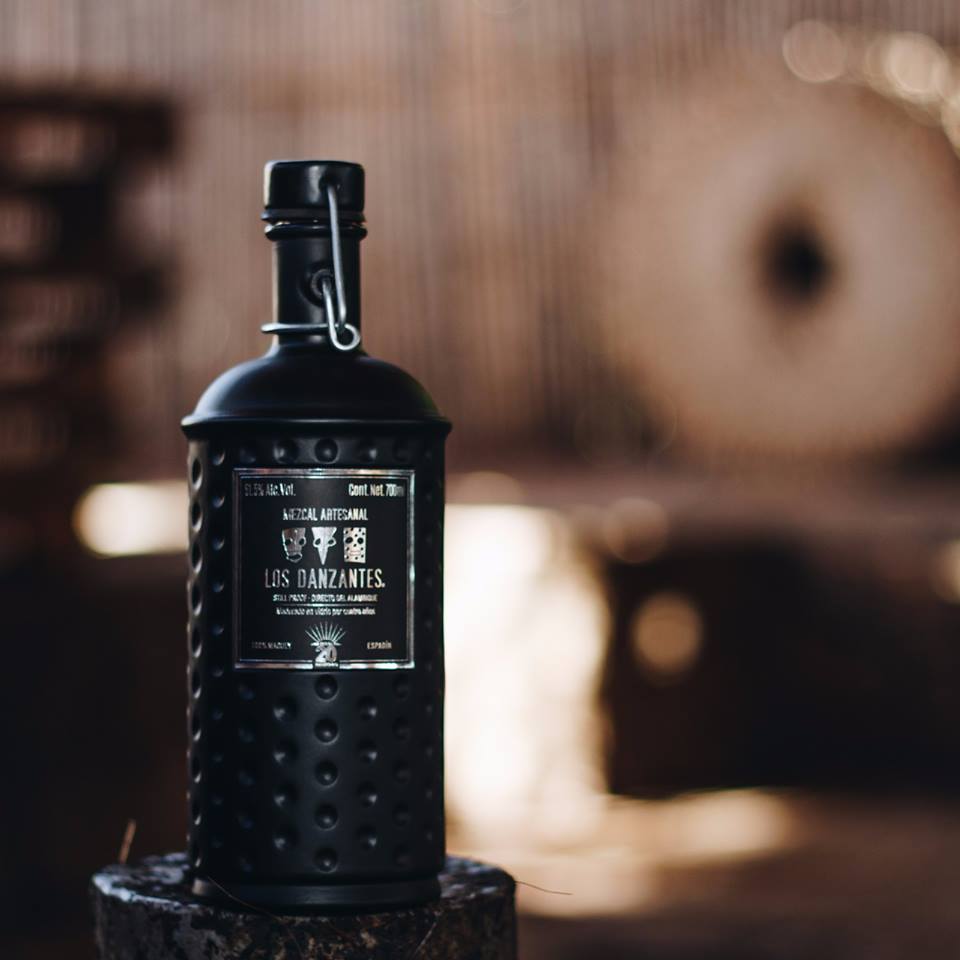 Some of the rare spoils he's hand-carried back to Hong Kong include a pechuga mezcal distilled with chicken and turkey breasts and iguana from Michoacan, and another from the same western Mexico state with whiffs of yoghurt and cheese, thanks to the addition of lactobacilius-rich pulque (fermented agave sap) during fermentation. Khan's also picked up a few bottles of a Los Danzantes madurado mezcal, which was released as a limited run of just 470 bottles. When formalised as a style of mezcal in last year's revision of the NOM-070 ruling, the mellower, glass-aged madurado styles were hyped by experts as the next big thing in the category. "These have been rested in big glass bottles for four years. They open it, shake it and seal it again every three or four months, releasing any excess aroma so the final product is not as smoky and the final flavour is more unified," he explains.
Perhaps his biggest coup, when it comes to fruition "within a couple of months", will be COA's own private labels. "I'm working with one tequila and one mezcal producer to get that done, and our special bottling will be for people who are already drinking tequila and mezcal."
Already, next to agave-dedicated concepts like the NORMA pop-up at Crackerjack in Singapore, COA's shaping up to look like one of the region's most dedicated havens to the category. "The whole point of opening this bar is to introduce agave spirits to people in a more positive way through education and interaction," says Khan. "We know there's more to tequila and mezcal than the bad stuff we all used to drink, and I want to introduce the product to Hong Kong the way I fell in love with it."
---
To follow the opening of COA, see their Facebook page.