Four new bars from Hong Kong veterans have opened their doors in Hong Kong over the last month, including the airport's first cocktail bar. By Holly Graham.
The Savory Project (Soho)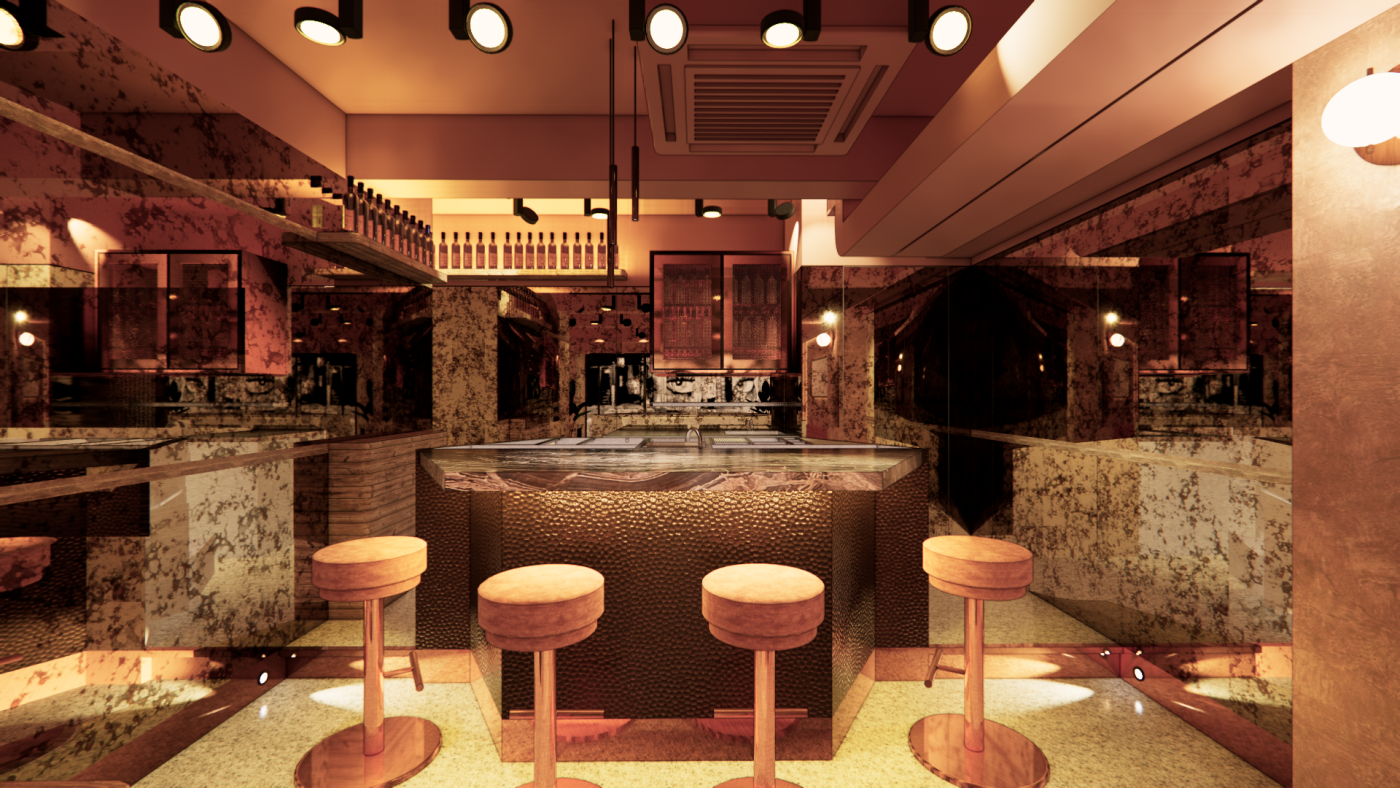 Who: Jay Khan and Ajit Gurung of COA (Hong Kong).
What: Doing exactly what it says on the tin, The Savory Project focuses the namesake flavour profile. Think more earthy and umami notes and ingredients such as meat, fungi, brine, and more;, with less sweet and fruity flavours. Why this flavour profile? Jay and Ajit had noticed a demand and popularity for cocktails that contained less sugar and thus not sweet in taste. The pair believe this could be the next big thing in cocktails, and want to expand the repertoire beyond Dirty Martinis and Bloody Mary's. Acknowledging the growing trend for non-alcoholic cocktails – Jay himself rarely drinks –  the bar also pays equal attention to booze free drinks.
Look and feel: The interior is designed by firm Brash Atelier and takes inspiration from the elements of the earth and therefore features natural materials such as wood, stone, and metal in a variety of textures and colours. The hexagon shaped bar allows connection between guests and bartenders and allows people to "feel part of the fabric of the place" according to Jay. The intention is to remove barriers so staff and guests can engage more and expand their horizons. As Ajit says, they want the experience to be "less transactional and more enjoyable."
Worth noting: Jay's accolades include winning the Bartender's Bartender award at Asia's 50 Best Bars 2020 and COA has won The Best Bar in Asia 2021 and 2022 and features on The World's 50 Best Bars.
Bar Leone (Soho)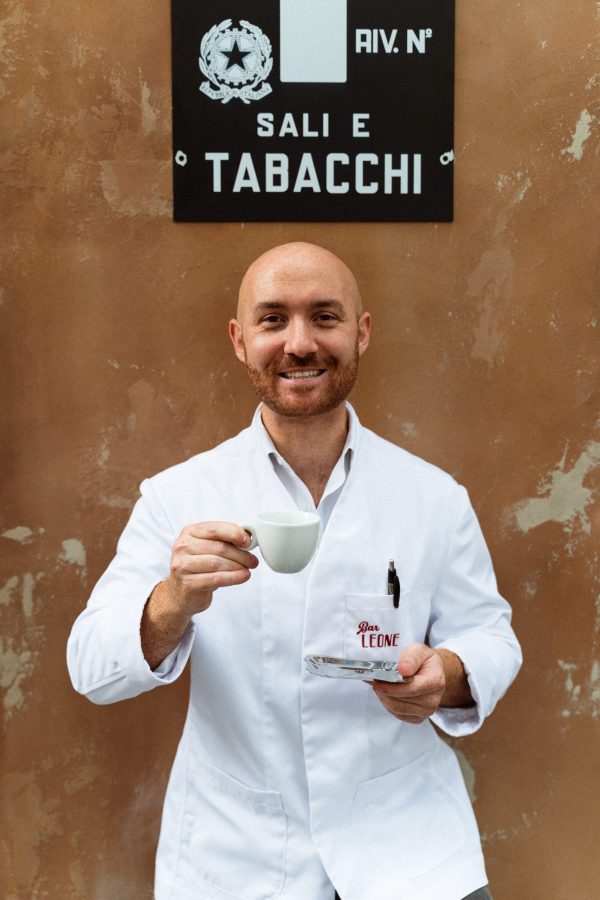 Who: Lorenzo Antinori, formerly of Argo (Hong Kong), Charles H (Seoul), Dandelyan (London) and The Savoy (London).
What: Lorenzo's first independent bar is a neighbourhood joint, inspired by the very neighbourhood joints of is native Rome and the historic area of Trastevere, where Lorenzo grew up. Serving modern classics, or "cocktail popolari" Leone – or lion – was Rome's symbol until the Renaissance, and remains the symbol of Trastevere today.
Lorenzo has set about creating a space for the community and revived classic cocktails, with a heavy dose of nostalgia – framed photos of carbonara spring to mind. The focus is on simple cocktails done well, with a heavy dose of irreverent but genuine hospitality. Drinks include the house Leone Martini with Ginepraio gin from Tuscany, Marsala secco, orange blossom, and garnished with an olive, and Bellinis with almond eau de vie and peach, served in a small tumbler a la Harry's Bar in Venice, where it originated
A menu section called "Friends and Fam" highlights partnerships with brands and like-minded people from both the food and beverage industry, as well as charities and artists. Bar Leone's first collaboration is with amaro brand Fernet Hunter, who have created a special Fernet Hunter Cacao for the bar, and proceeds from a cocktail on tap – which is currently an Apple Martini – will be donated to different local charities, with the drink and charity changing periodically.
The bar also features snacks such as Italian classics piattini and spuntini including smoked olives, Giardiniera-style Pickles with Parmigiano, cold cuts and Lorenzo's childhood favourite – Roman stuffed pizza with mortadella. 
Look and feel: Punctuated by a large mahogany bar, the warm space is lit by church-style candle and other seating includes burnt orange – the colour of Roma Football Club – banquettes and stools, high tops and a communal table. The walls are adorned with vintage football shirts to photos of Italian icons, from Popes to actors, and feels like a traditional Italian coffee counter, where people can rock up for a quick espresso or an amaro and a chat.
Worth noting: Lorenzo was previously the bar manager of Argo (Hong Kong), and under his leadership, the bar debuted at number 3 on Asia's 50 Best Bars in 2022 and 28 on The World's 50 Best Bars 2022.
Intervals (Hong Kong International Airport's Skybridge)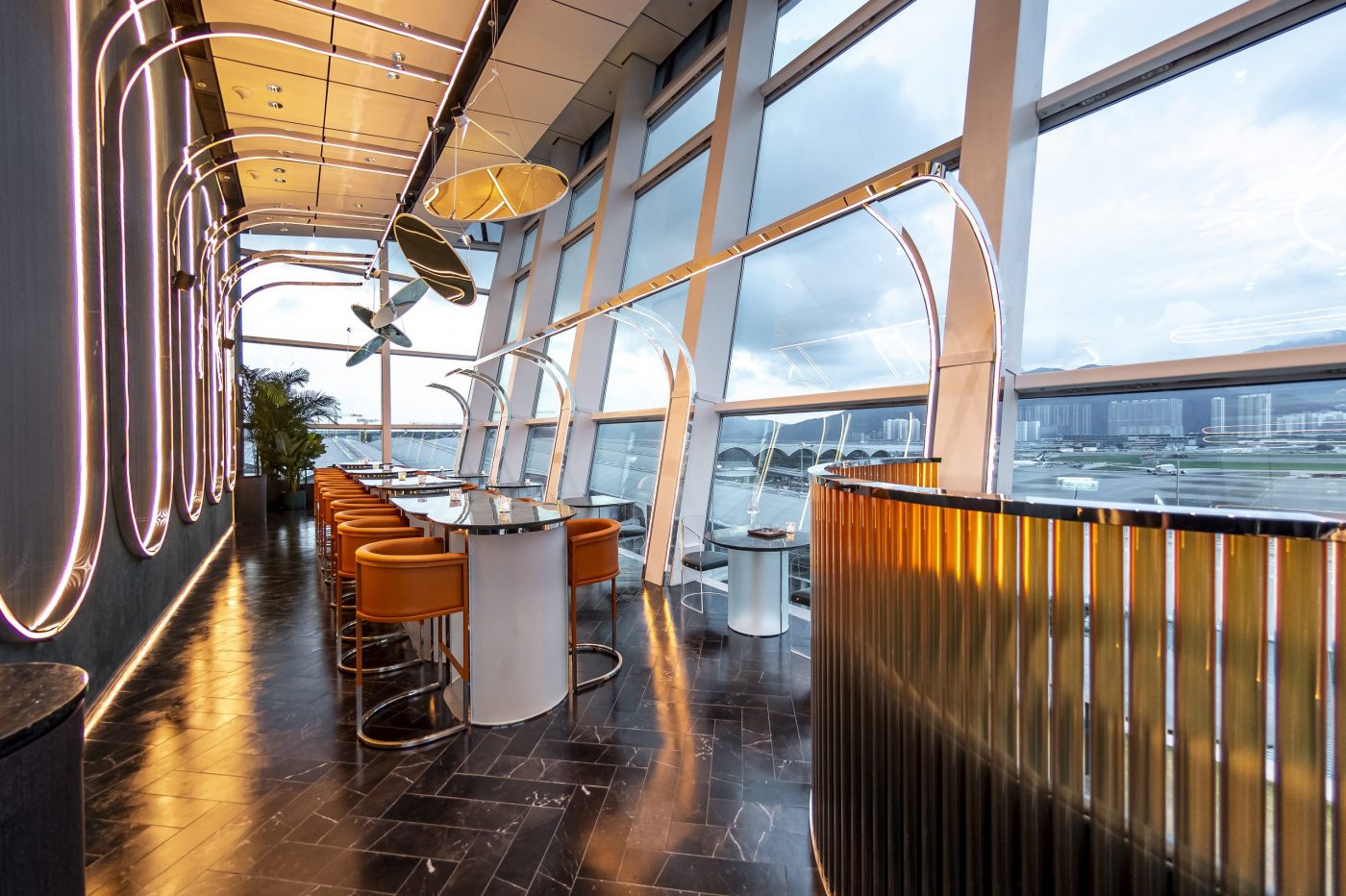 Who: Creative director Victoria Chow, founder of The Woods (Hong Kong) and Mei Mei Song, director of global brands and transformation for airport hospitality brand Plaza Premium Group.
What: Hong Kong finally gets an airport bar worth shouting about. The cocktail bar serves elevated drinks, set in Hong Kong airport's new Skybridge. The name Intervals draws from the idea that the time of day becomes fluid while travelling, and that instead key actions – such as clearing immigration and getting to the gate – are measured in intervals of time. The bar features its own Intervals app that provides information about the drinks, which are flights of mini cocktails tailored to how much time the drinking traveler has to spare, ranging from 15 to 45 minutes.
The 15-minute flight features To Dream, with tequila, chamomile-vanilla tea, bianco vermouth, and sparkling wine; and To Wake, a blend of nitro-brewed coffee, Cognac, and topped with a tofu-hazelnut cream. The 30 minutes flight serves up four-cocktail and the 45 minute flight of six, includes To Begin, a frozen cocktail made with Nigori sake, honeydew, and galangal; and To Maturity, featuring calvados, sweet wine, topped with wheat beer. Non-alcoholic flights are also available and draw inspiration from the seasons, such as To Spring with Seedlip, lacto-fermented cucumbers and non-alcoholic vermouth.
Food is also tailored to travellers' available time, and come tapas-style, served from a roving trolley. Dishes include classic Hong Kong prawn toast with sakura shrimp and fig and goat cheese on rye with honeycomb crumbs. There's also custom takeaway boxes for those in a rush.
Look and feel: Designed by Australian architect Mitchel Squires of AVT Studios, the space has been designed to host a variety of travellers, such as solo, couples, or groups, with great views of the runways. Intervals is also dotted with time-keeping devices such as pendulums, sundials, and hourglasses.
 Worth noting: If you need a souvenir, Intervals also sells items from Hong Kong brands including Plantation Tea, Loveramics and Young Master Brewery (and my book, Cocktails of Asia!)
Green Door (Central)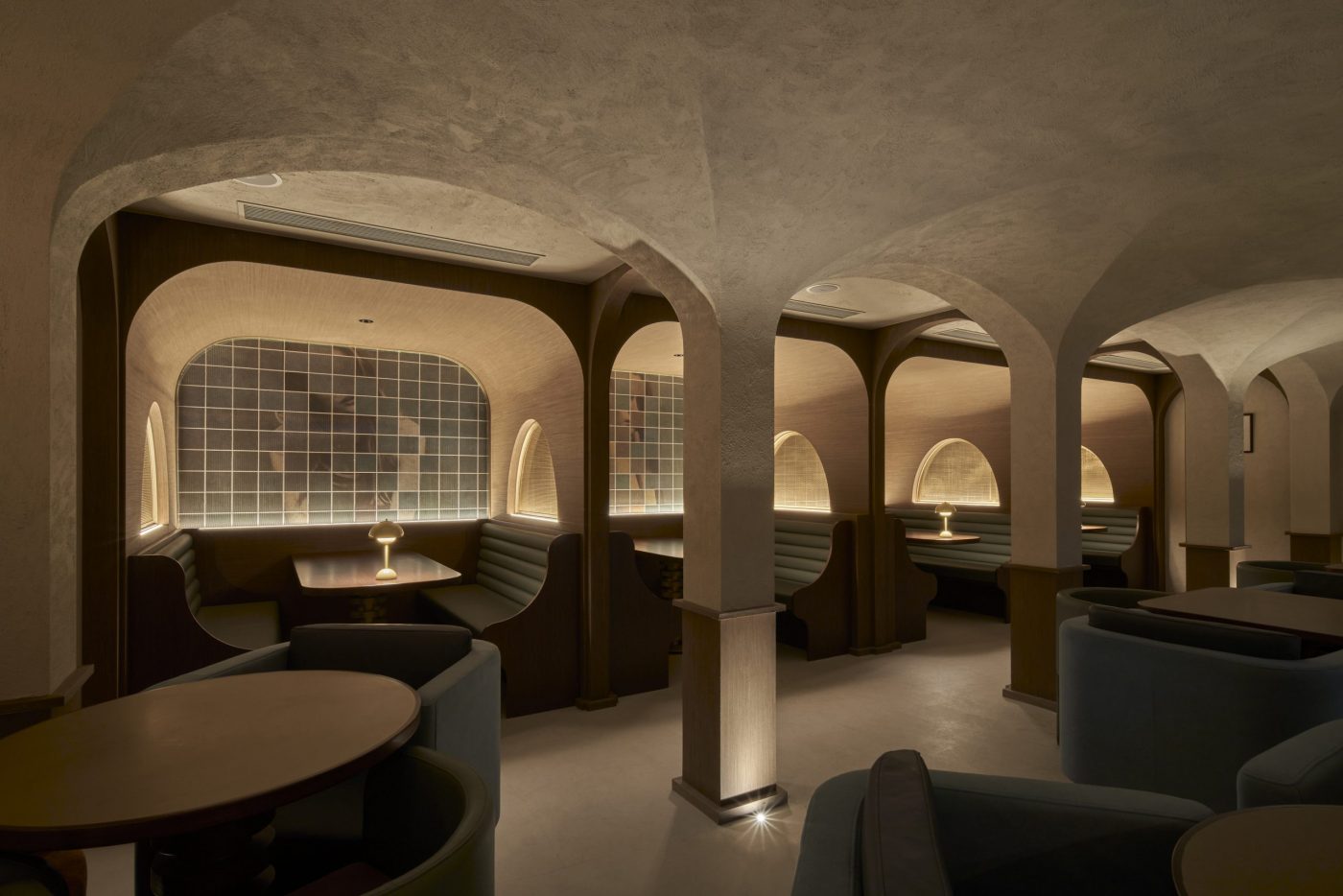 Who: Arlene Wong (Asia brand ambassador for Mr Black Spirits) and Dabi Chin
What: This New York-Style cocktail bar – hidden down stairs in the middle of a wet market in Hong Kong – takes inspiration from Dabi's love of Alice in Wonderland. The Green Door serves as a gateway to a magical world, and the cocktail menu features drinks with feminine names such as Marie – a twist on the Bloody Mary – with gin, tomato consomme, and a dill tincture and Julia with tequila, amaro, Laird's Applejack 80 and passionfruit. A food menu curated by chef Gavin Chin features classic American bar fare such as sirloin steak and "America Pie" 
Look and feel: The 36-seater, features design elements that are an ode to feminism, from the bar's eclectic interior to the art pieces of women. 
Worth noting: The Green Door is located where Hong Kong stalwart 001 once lived, and is truly a hidden bar.