This recipe was first published in our story on floral cocktails.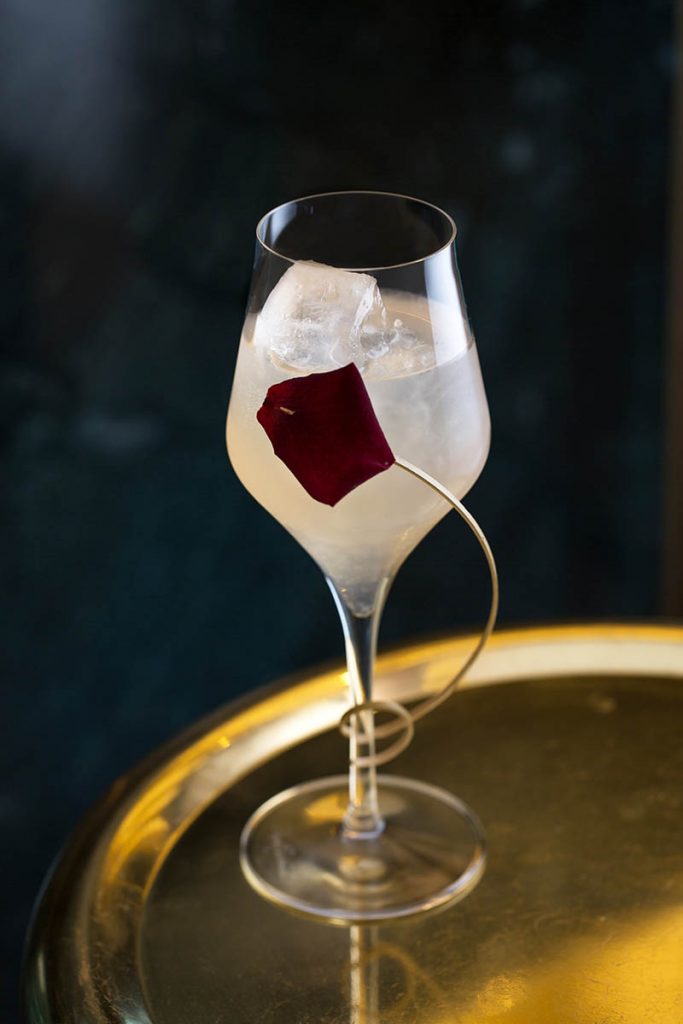 40ml Vermouth*
40ml Italicus Rosolio di Bergamotto
5ml Lemon juice
Soda
Stir the first three ingredients in a wine glass with ice, top with soda. Garnish with a rose petal.
* Vermouth: Toast 12g sunflower seed, 16g cacao nibs, 2g coriander seeds and 2g black pepper in a dry pan until fragrant. Add to 300ml Ketel One and 600ml white wine (something lightly citrussy). Add the peels of one pink grapefruit, lemon, orange, a pinch of wormwood and 2g rose petals. Allow to infuse for 1 hour (or vacuum seal and microwave for 7 minutes), strain, filter and add 40g agave syrup.