Royal Dinette drinksmith named this year's Bartender of the Year. By Natasha Hong. 
After four days at the World Class global finals in Mexico City (it began on Tuesday, Asia time), a winner has been announced: Kaitlyn Stewart from Royal Dinette in Vancouver. Stewart beat 54 other bartenders from around the world to win this year's crown – she's only the second female bartender to earn the title after last year's French champion Jennifer Le Nechet.
This year's challenges included a "Mex-eco" sustainability challenge, a Heat of the Moment round that got competitors to exercise culinary techniques shared by Colombian chef Alejandro Cuellar, and Cocktails at Home, which tasked bartenders to design a cocktail from ingredients picked out of a fridge of household staples.
The speed round saw the Top 10 semi-finalists compete to create twists of six classic cocktails inside the ring of the Mexican wrestling-themed arena, after an exhibition by the luchadores themselves. World Class host Spike Marchant said the judges praised Stewart in winning the round: "It felt like we were in their bar, three deep on a busy Friday night and they rocked the place and the crowd like any good bartender should, with amazing energy and brilliant luchador moves."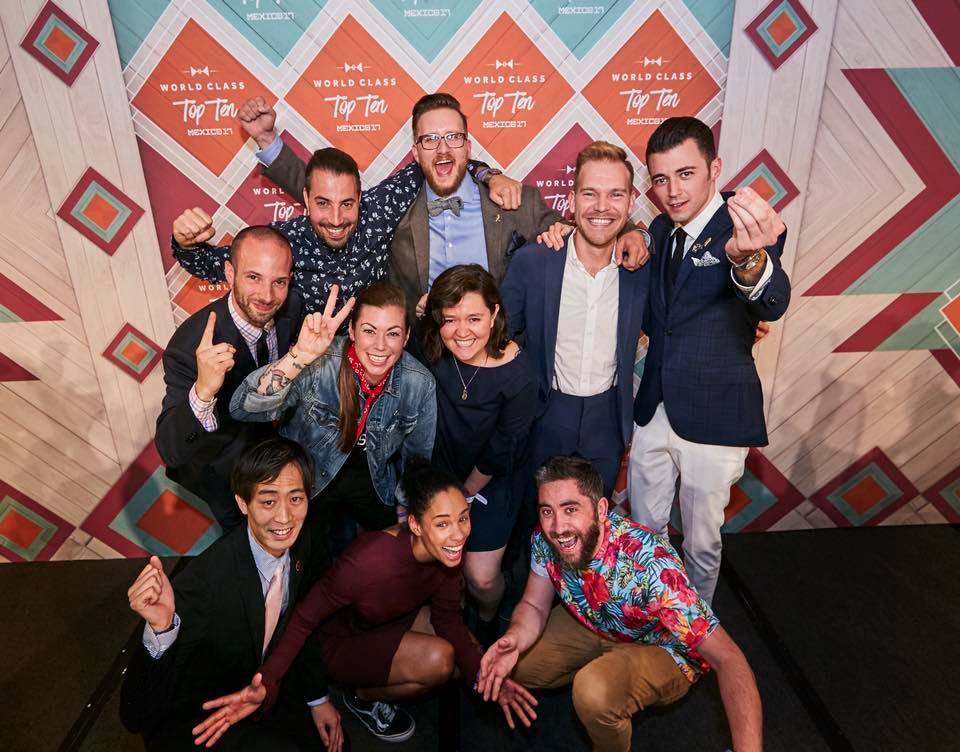 Asia was on the back foot heading into the Top 10 round, with just the Japanese representative Suguru Makinaga keeping the continent's hopes alive for the semi-finals. Makinaga was joined by Andrea Gualdi (Australia), Marcus Philipp (Austria), Mate Csatlos (Denmark), Fatima Leon (Mexico), Josephine Sondlo (Sweden), Kevin Patnode (Turkey), Jamie Jones (UK), Chris Cardone (USA) and Stewart in the semis with the Turkish, Canadian, Australian and Danish bartenders making the Top 4.
Asia was represented by the following bartenders this year:
– Hong Kong and Macau: Samuel Kwok (Quinary)
– India: Rohan Sanjiv Rege (JW Marriott Pune)
– Indonesia: Alfado Goenawana (Frestro Restaurant and Bar Bali)
– Japan: Suguru Makinaga (Bar Leigh Islay)
– South Korea: Du Ui Hong (Le Chamber)
– Philippines: Royce Angelo Pua (12/10)
– Singapore: Sin Kim Shin (Jigger & Pony)
– Taiwan: Peter Lin (Motown)
– Ronnaporn Neung Kanivichaporn (Backstage Bar, Find the Locker Room)
The four-day experience in the Mexican capital also included a panel on 2018 cocktail trends, led by Diageo Reserve Global Cocktailian Lauren Mote (also from Canada) alongside industry veterans Alex Kratena of P(our), 2014 Diageo World class winner Charles Joly, Altos Tequila's Dre Masso and Masterchef Australia judge Matt Preston. A recording of the talk is available on the World Class YouTube channel.
Diageo Reserve World Class will be heading to Berlin for 2018, and next year's country competitions are expected to kick off from the end of this year.
For more on the 2017 competition, see theworldclassclub.com.