This post is sponsored by Patrón 
The Aussie bartender took the crown at this year's Patrón Perfectionists.
Harrison Kenney of Cantina OK!, Sydney, has been crowned winner at the 2022 Patrón Perfectionists Perfectionists Cocktail Competition global final with his cocktail Teal.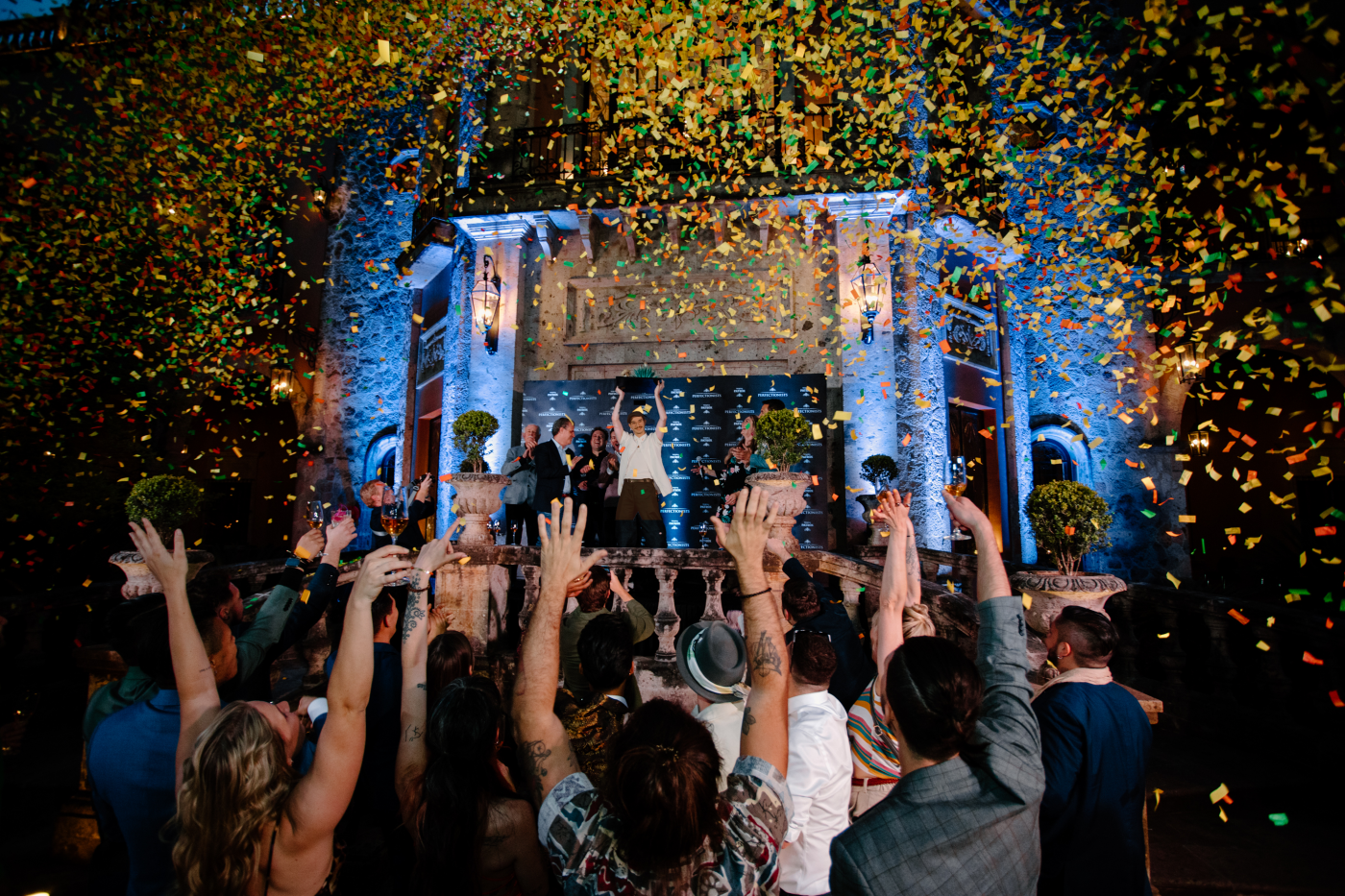 The finals, which took place at the stunning Hacienda Patrón earlier this month saw 15 finalists go head to head, whittled down from over 1,700 globally. 
The top 30 recipes from each country went online so consumers could vote for their favourite, with over 30,000 cocktail lovers casting their votes to determine the 10 national finalists.
Each finalist created a cocktail recipe using a prescribed list of ingredients to allow replicability that reflected Patrón's commitment to craftsmanship and perfection.  The finalists were judged by David Rodriguez, Patrón Perfectionists Master Distiller; Giulia Cuccurullo, head bartender at Artesian, London, and Patrón Perfectionists 2020 Global Winner; Adam Teeter, co-founder and CEO of VinePair and Anny Barrera, head bartender at Semillón, San José del Cabo, Mexico.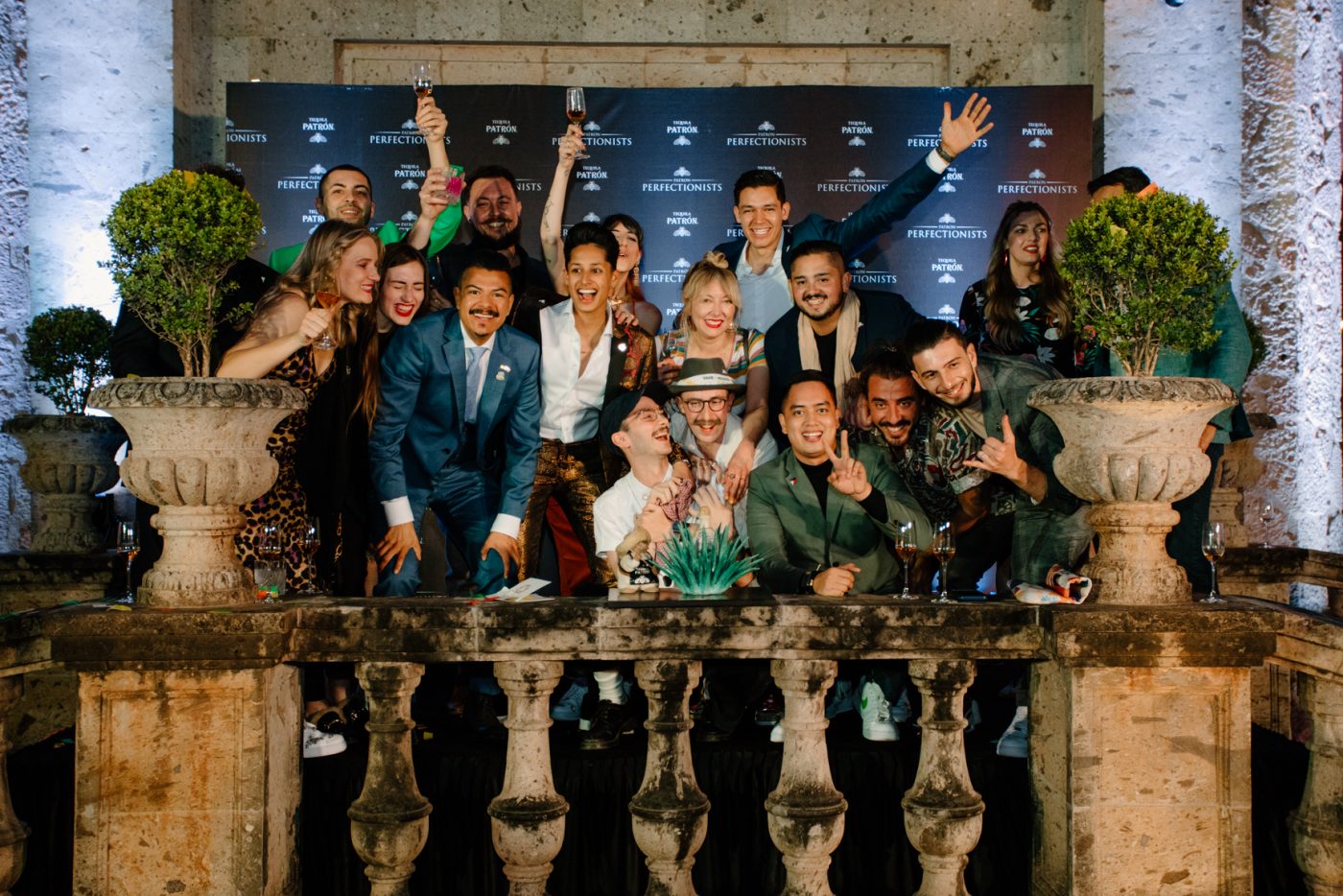 Lauren Mote, newly appointed Global Manager of Program Excellence for Patrón tequila, said of Harrison: "He dazzled the crowd and judges with his incredible storytelling, comedic flair and delicious cocktails."
We caught up with the newly crowned tequila titan to learn more about his win and subsequent adventures
Talk us through the emotions of the competition.
There's an ambivalent feeling towards it, trepidation and anticipation, the stakes are high, as humans we expect a lot of ourselves so naturally there are nerves.
During the final presentation I had this transcendent moment, I found solace standing behind the bar, it was exactly where I needed to be at that moment in time. It's unequivocally impressive to see competitors cheer so loudly for each other, particularly during the presentations but also when being announced as the winner.
I won't forget that moment. This competition exceeded all expectations, I'm grateful to have gone, I'm looking forward to next year!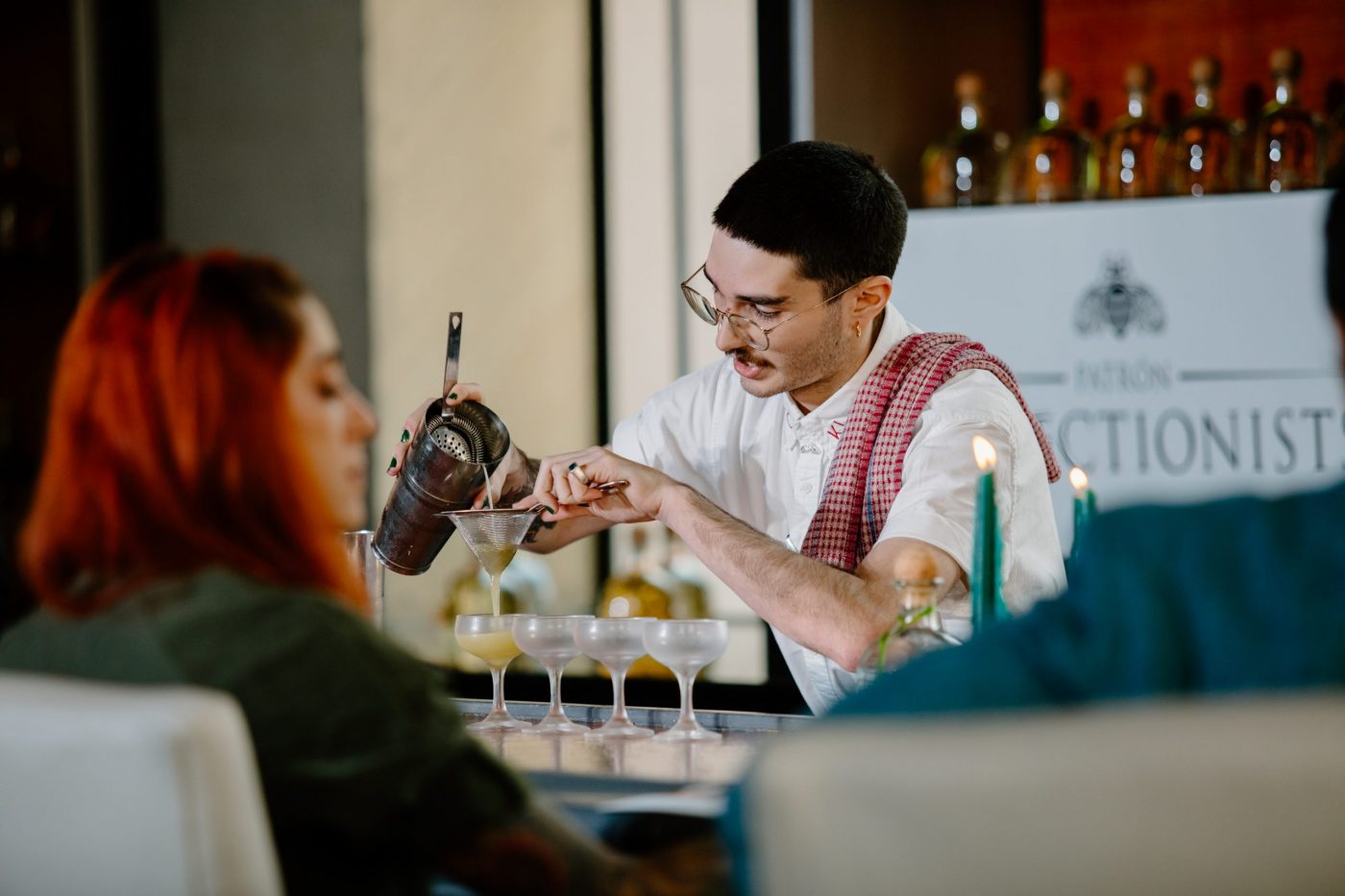 Who was your favourite competitor in Patrón Perfectionists this year?
I simply cannot pick one, every presentation was individual and unique in its own right. I've watched them all back and I'm still so impressed with the calibre. The competitors next year will be gifted with incredible guidance.
You just visited Singapore – what did you get up to?
We took over 28 HongKong Street with Chris Peart, Elliot Pascoe and the team who have some of the city's best hospitality on offer. We stomped on peanut shells at Long Bar, climbed the gin towers at Atlas, had a glimpse into the future at Nighthawk, got tropical at Low Tide and Tippling Club and Sago House extended their hours slightly for an extra shot or two. No Sleep Club was the most fitting name for us in the end, we spent late nights drinking Carlsberg towers, tubs of Tiger and Singapore's most delicious meals at hawker centers around town.
What's the first thing you're going to do with your newfound agave glory?
I've celebrated with all my friends and family back home so now it's time to educate, spread the good word, and get set up for success with Patrón – stay tuned!
For Harrison's winning recipe, see below: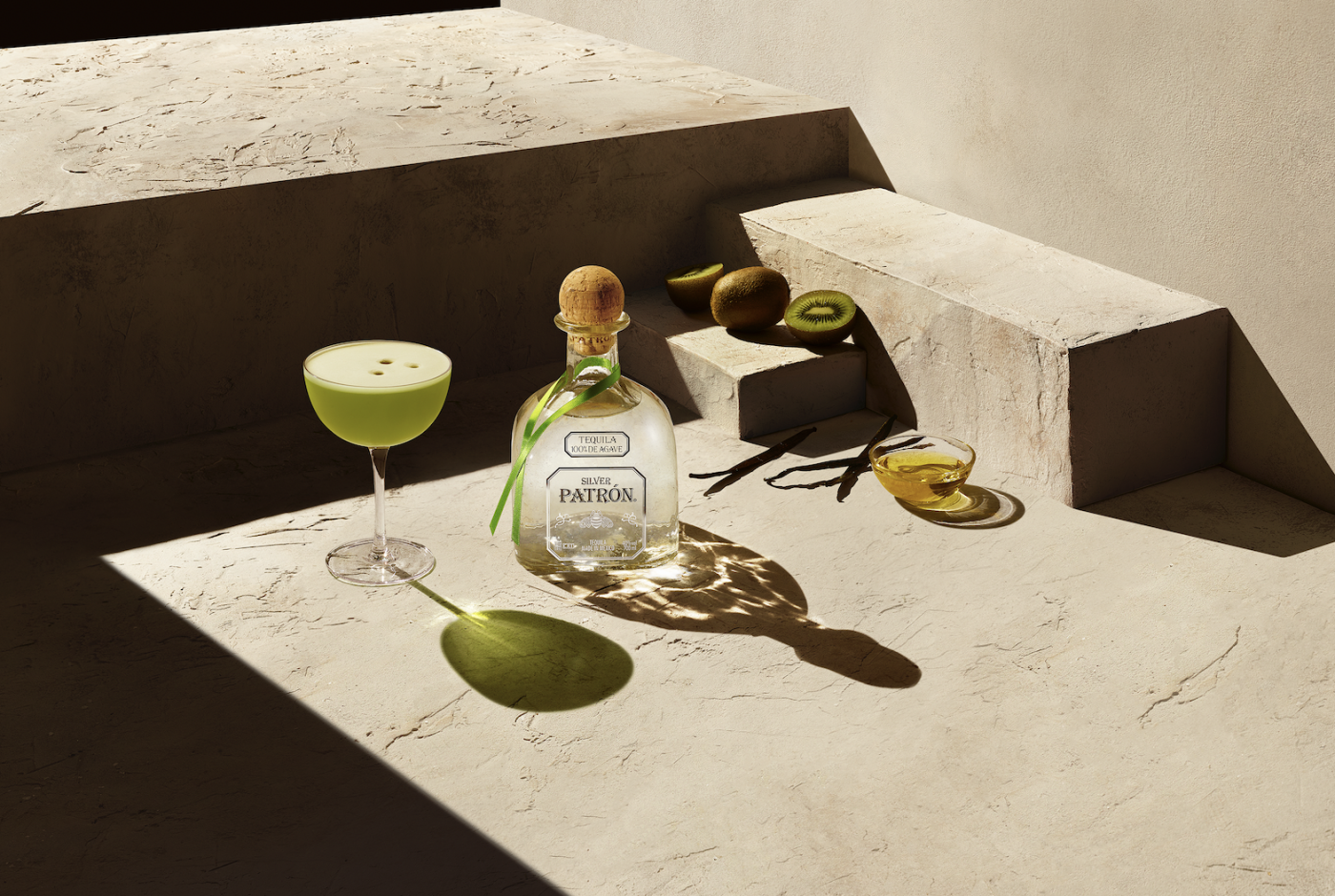 Teal by Harrison Kenney 
40ml PATRÓN Silver
10ml fino sherry
15ml 1:1 simple syrup
20ml fresh pressed lime juice
20ml fresh pressed celery juice
15ml fresh pressed kiwifruit juice
 2 drops vanilla olive oil*
*Vanilla olive oil: Slice open a vanilla pod, scrape the seeds into 100ml extra virgin olive oil, shake and disperse the seeds throughout the oil. Ready to use straight away. 
Method
In a shaker tin add all ingredients except the vanilla olive oil, shake and fine strain into a chilled coupe glass and garnish with a couple of drops of the vanilla olive oil.