The Slow's Mr Sid is all about making the local spirit palatable in cocktails for an international audience. By Natasha Hong.
Bali insiders have been wise to Canggu's next-big-thing status for a while now, and new opening The Slow is reinforcement of the laid back, offbeat and super cool reputation the neighbourhood is cementing for itself. Just up the coast from buzzy Seminyak, the property houses boutique rooms, retail, dining establishments and a bar with the clean-lined, organic visual language of Australian designer George Gorrow – who made his name making streetwear staples as part of the Ksubi label.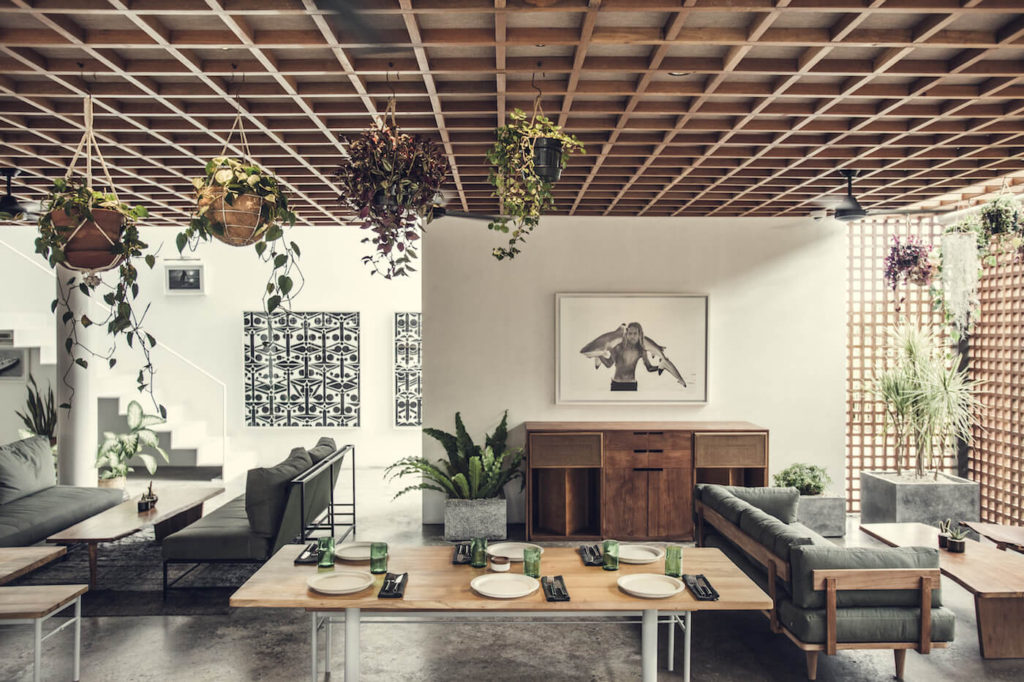 With a name that speaks of a more languid pace, the drinks are ahead of the curve. The man in charge of the in-room minibar program and cocktails for the hotel bar, Australian-Balinese Mr Sid, merges his 15 years of experience in bars around the world with his Balinese heritage in using indigenous ingredients where possible. Maja Jaworska, a London-based bartender, also collaborated with Sid to create some of the drinks on the menu.
Balinese palm flower arak works as the medium for coconut, celery and burnt corn sous vide infusions, paired to match flavours of Bintang beer syrup, mangosteen, tamarillo juice and snakefruit. Sid's loose interpretation of a gin and tonic, the Harlequin, harnesses the floral qualities of his arak of choice to offset bitter local weeds and spinach, lemongrass soda and a cucumber garnish – no gin or tonic actually enter the glass, but the classic cocktail's character is built using native ingredients. Even though the locally made spirit features heavily on the menu, it still needs time to overcome its dodgy reputation. "We always use arak as a second player in our drinks," explains Sid. "It's still easier to tell people they're getting a rum-based cocktail, not an arak-based cocktail. People are still scared of it, but of course, we use a well-produced one."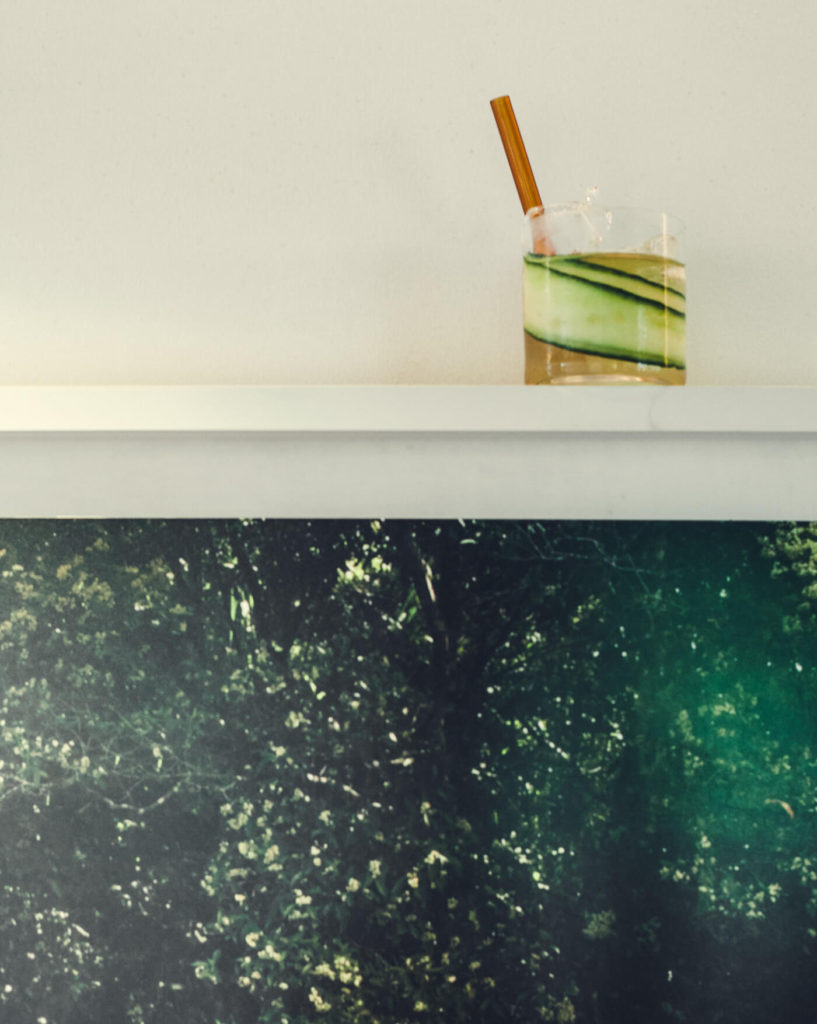 The Harlequin – Sid's arak-based take on the gin and tonic.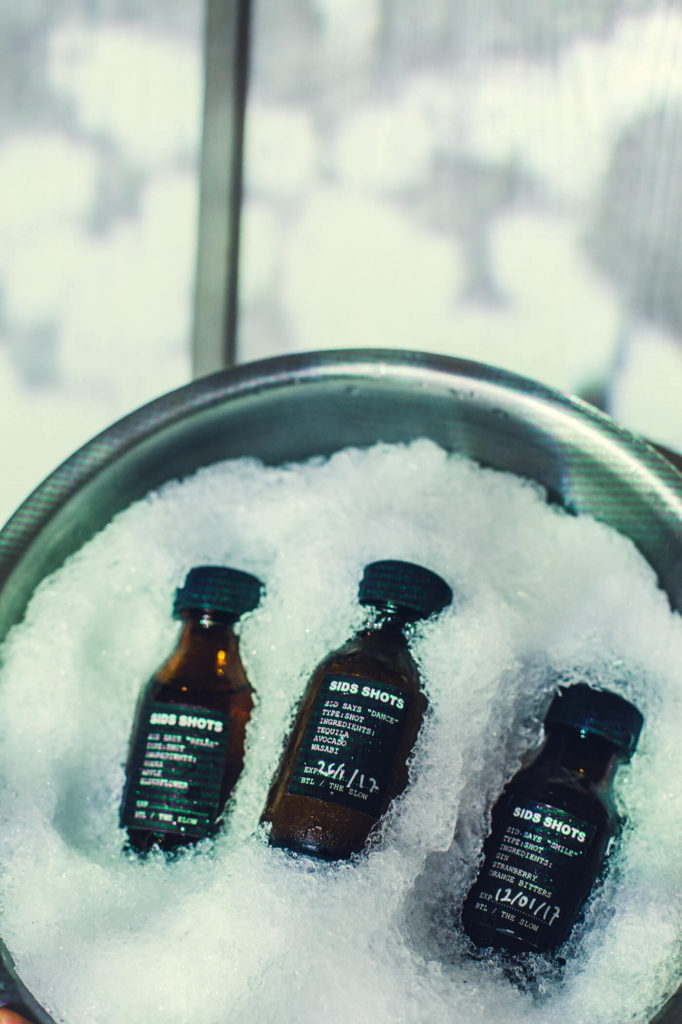 Inspired by the batched drinks by White Lyan – Sid's favourite bar – The Slow also serves a trio of Sid's Shots bottled cocktails.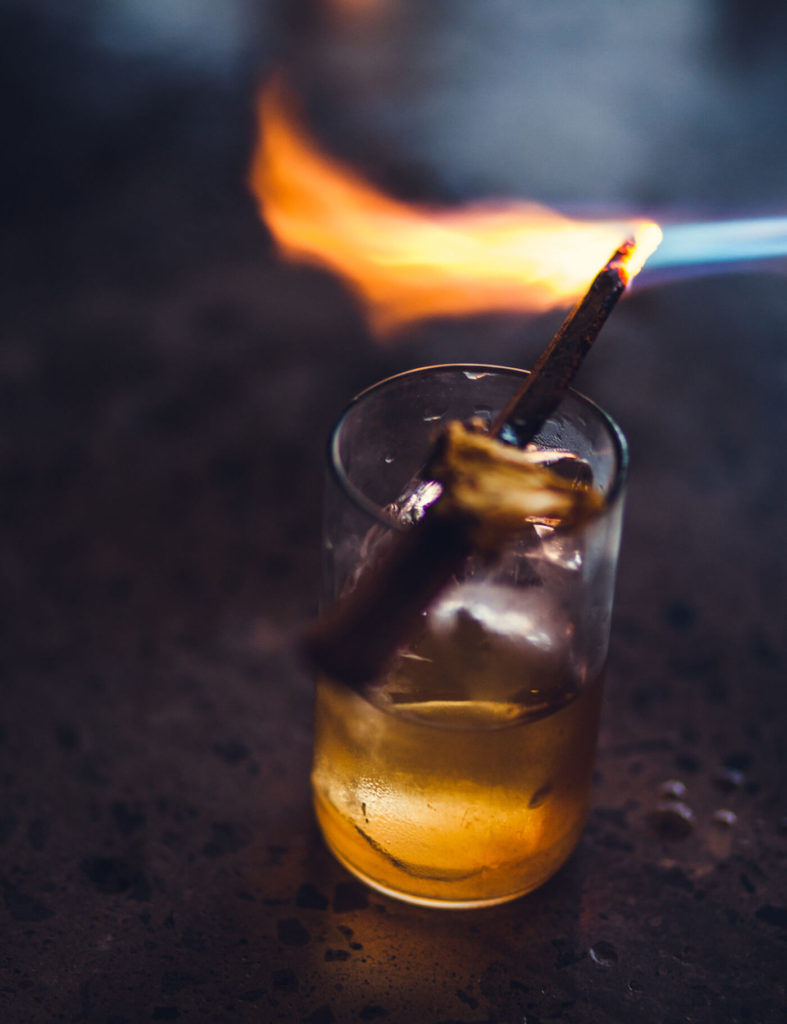 The Jack-O-Lada conjures the flavour and texture of coconut cream with sous vide and fat washed extra virgin coconut oil infused into arak. It's served with burnt jackfruit and pineapple syrup.
---
The Slow / 97 Batu Bolong, Canngu, Bali / +62 3 6120 99000 / www.theslow.id/