This post is sponsored by Four Seasons Hotel Bangkok at Chao Phraya River
BKK Social Club at Four Seasons Hotel Bangkok at Chao Phraya River celebrates the glamour of Buenos Aires in Thailand's capital.
Combining the energy of Buenos Aires and Bangkok, BKK Social Club is nothing short of electric, set against a design by globally renowned firm AvroKo and led by bar veteran Philip Bischoff and team.
"There's a big focus on socialising and glamour at BKK Social Club,' says Philip, explaining the inspiration behind the concept. "We felt that Bangkok and Buenos Aires are parallel in a way, and wanted to celebrate the golden age of glamour, taking lots of inspiration from Buenos Aires."
Philip describes BKK Social Club as "an elegant and sophisticated lifestyle, reflecting the glamorous lifestyle of every big city in the world."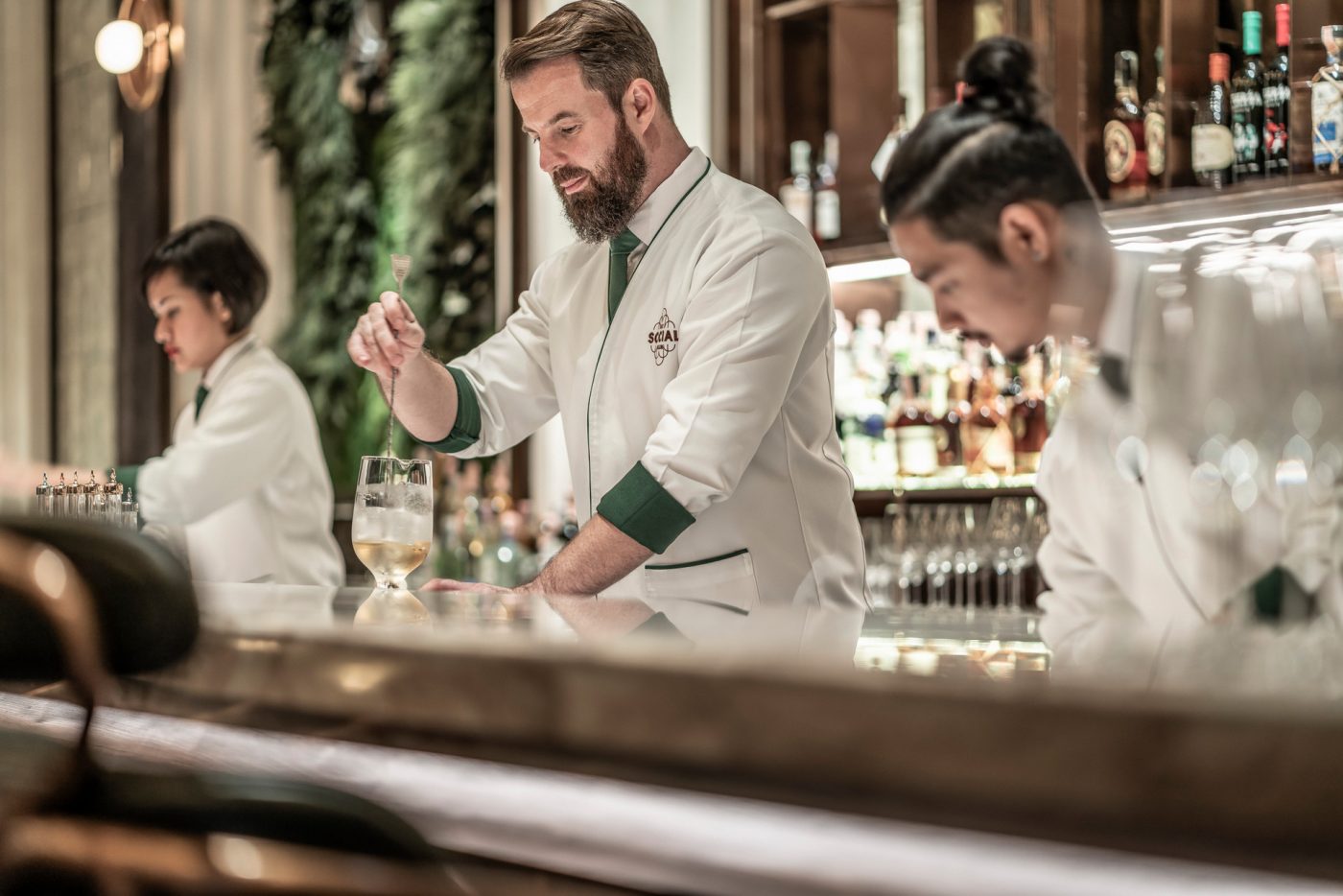 And glamorous the bar certainly is. The 130 seat venue has a lush, garden-like feel as plants cascade from chandeliers and stream from colonnades, and green velvet banquettes with backrests stretching to the ceiling, as does the back bar which stretches four metres high. The space boasts two semi-outdoor courtyards, one specifically for guests to enjoy cigars served ceremoniously.
"We want to create an elegance," explains Philip.  "But we don't want the bar to be intimidating. We want it to be a place where guests can come and have a great time and socialise with good drinks, meeting old friends and meeting new friends."
As the bar has opened in the midst of the COVID-19 pandemic, the opening has not been without difficulties, namely the fact it hasn't had a chance to fully open and shine, but Philip is fortunate to have set the roots for a passionate and skilled team including Lily Kittisrikangwan, formerly of Teens of Thailand and Kira Kirataya Potisarn, formerly of Rabbit Hole and Gaggan. "Our team is a mix of passionate youngsters – some have experience in bars and some don't, and we have a really great mix of female and male bartenders. I believe we've created a space for these talents to really grow," Philip says.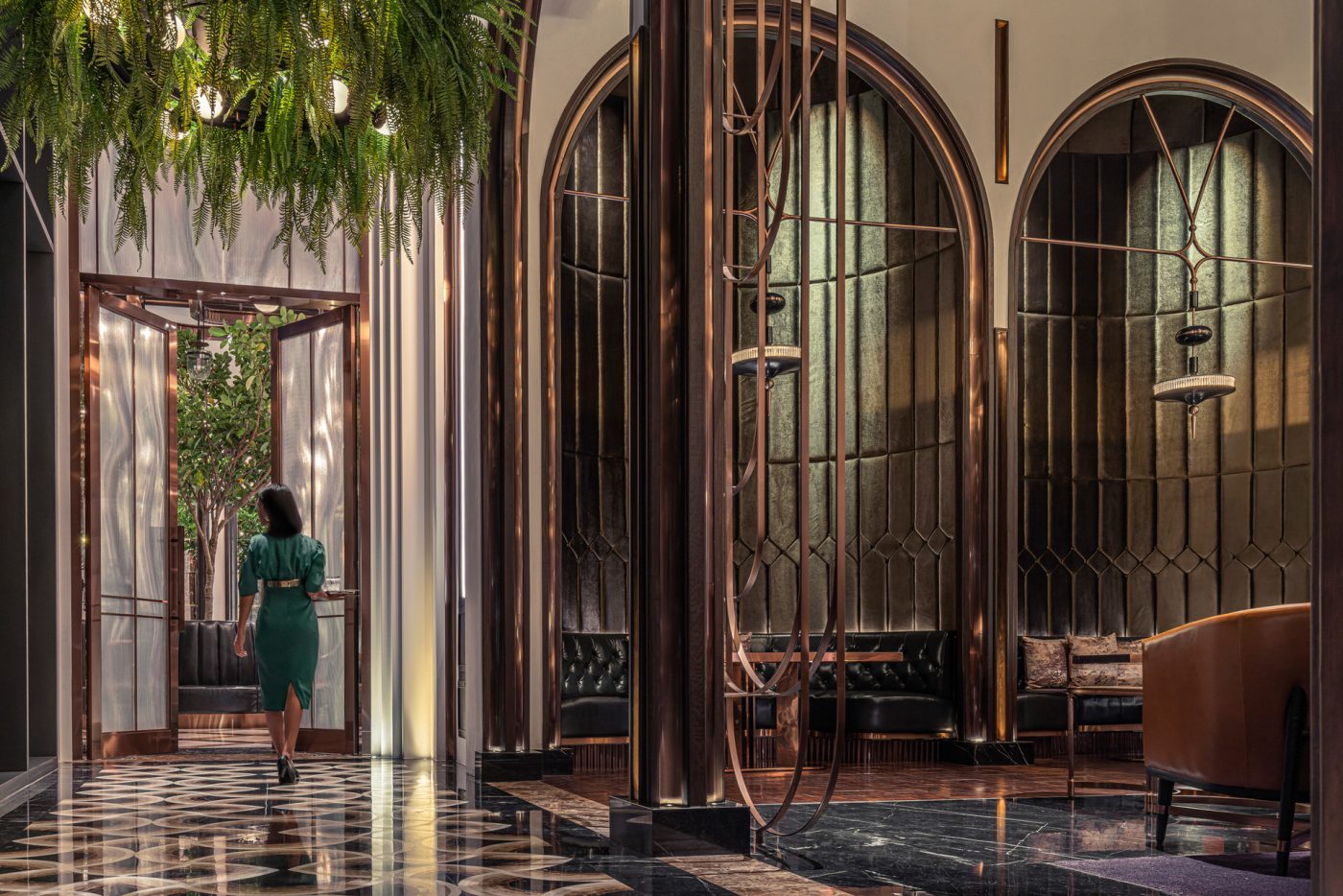 When it comes to the menu, Philip and the team take a lot of inspiration from Argentina and Latin America, featuring lots of amaro, bitters and vermouths. "We wanted to twist Argentine classics like Fernet Branca and Coke, and classic cocktails using bitters such as Negronis. The menu is designed to present a new drinking culture to our guests."
The menu is divided in three main parts: places, people and parties. Philip explains the reasoning behind this: "What do you need to create a good time? You need the right place and need the right people to create a great party."
The first part of the menu focuses on significant places within or around Buenos Aires, while the second part is around people characters, such as the divisive and late footballer Diego Maradona renowned for his "Hand of God" hand goal against England in the 1986 World Cup quarter finals. "Every drink has a small story that ideally moves the cheeks a bit then keeps people smiling once they try the drink and relate the flavours to the story behind it," says Philip.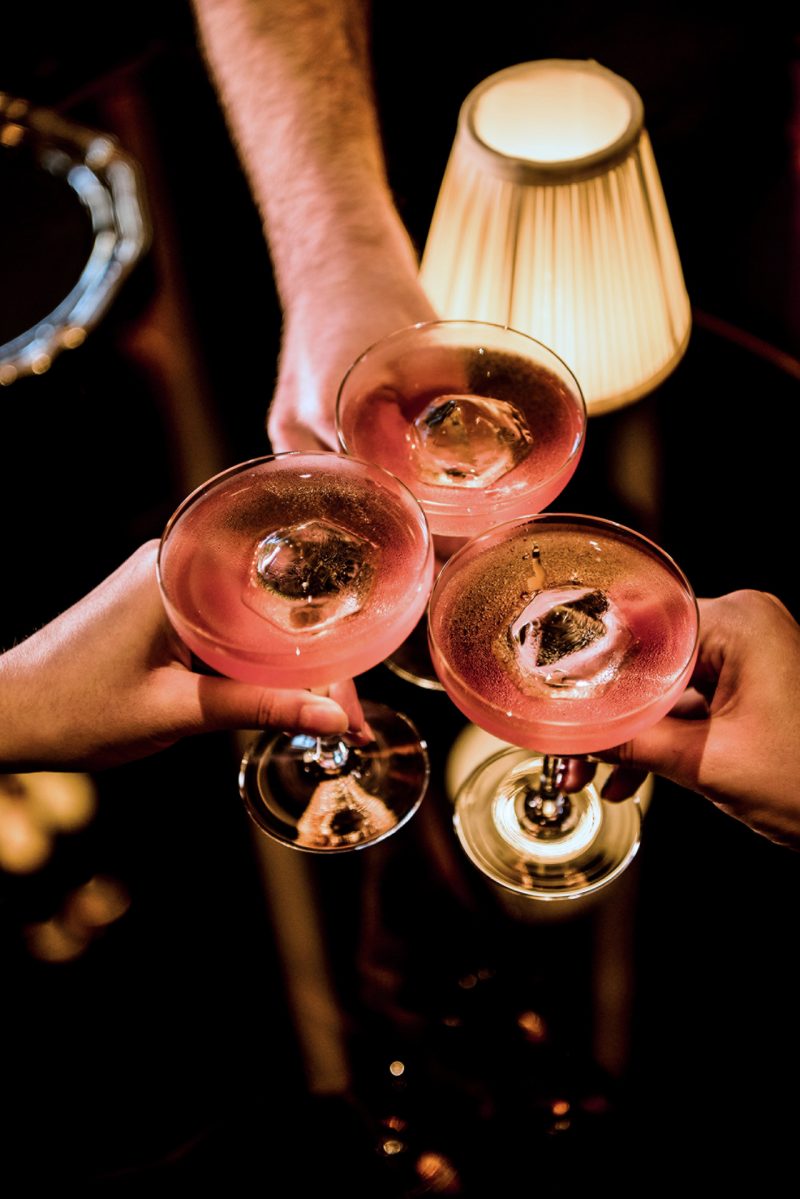 The menu also has a section dedicated to bottled cocktails. Philip explains: "Bottle service culture such as a bottle of whisky and soda with ice is popular in Thailand. We're called BKK Social Club so we thought about how we could make drinking an even more social activity." The bar serves 500ml, one litre and three litre bottled cocktails for groups to share that come with condiments, garnishes, ice and glassware on a small side table. "We help with the first pour, but then it's really about guests creating their own drinking rhythm. It allows guests to have that cozy, homely experience. Of course, we are still here to provide hospitality and make sure you have a great time too."
An unusual feature on BKK Social Club's menu is its selection of grower Champagnes. Philip explains that in general, Thailand is a challenging market when it comes to wine and Champagne due to its high cost, and that lots of people buy expensive Champagne for the sake of price over quality. "Of course, we have a few known brands on our menu," says Philip, "but we want to bring something different to the table with grower Champagnes. We hope to help educate our guests that while they have the option to spend lots of money on a Champagne that is widely available everywhere, they can trust us and we'll bring them something delicious that they might have not tried before."
"The lives of people in Buenos Aires and Bangkok revolve around social gatherings," concludes Philip. "That enthusiasm is what binds us together and makes both cities such great destinations. BKK Social Club celebrates that in a glamorous, vibrant and spirited way. This is a bar built for socialising."