A constantly updated list of Asia's newest openings and upcoming venues. By Holly Graham.
Please bare in mind some bars may be closed or have different opening hours due to COVID-19 restrictions.
Singapore
Set of Six
The cocktail menu here draws inspiration from Joseph Conrad's short stories compilation A Set Of Six. There are miniature cocktail flights to act as samplers for guests to try before ordering up the full cocktail. The menu also features a spirits list that covers all major categories with a sub-focus on regional spirits from the location of each story; a wide selection of best-in-region wines and champagnes and a local craft beers.
Now open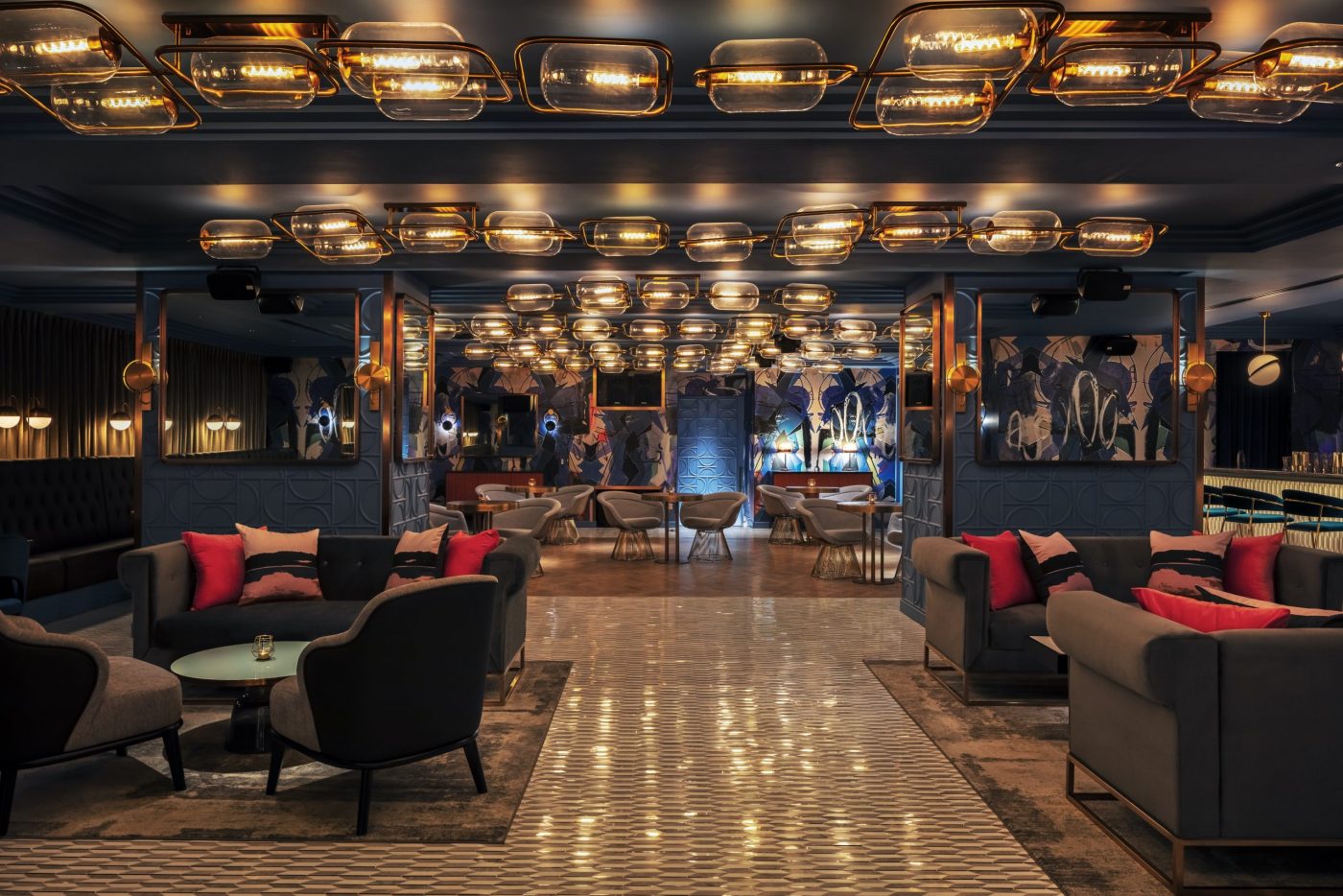 Club 5
Located in the Parkroyal hotel, this destination bar features food and drink inspired by the Parkroyal's surrounding historical and culturally rich neighbourhoods of Bugis Junction, Arab Street and Beach Road. The menu of food and cocktails features ingredients and flavours from the different cultures in each area.
Now open
Roxy
Inspired by the back rooms and rock and roll nightclubs of 1970s Lower East Side Manhattan, Roxy is a glammed up but worn-in cocktail bar with a spirits room. The spirit-forward drinking den and a tasting room exudes vintage sophistication – think red lights and images of icons of the music and art worlds. Drinks are modern interpretations of classic American Dive bar drinking – think craft spirits and hyper fresh ingredients along with pan-American spirits, along with post-work boilermakers and Negroni and Martini flights for nightcaps.
Now open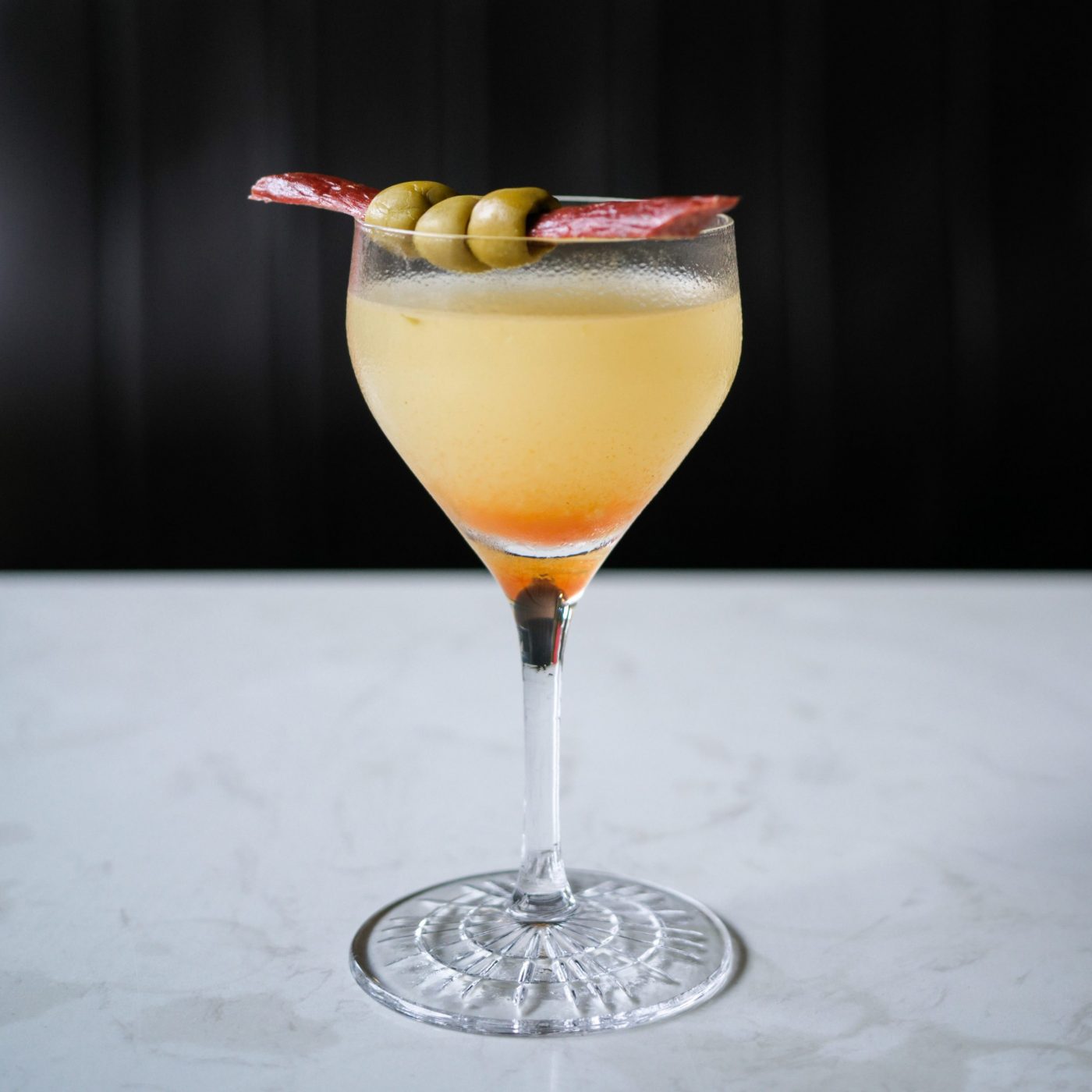 The Feather Blade
This new bar and restaurant has a bar program helmed by Boo Jing Heng, formerly of Tess Bar, serving up a range of unique drinks from beef inspired cocktails to bubble smoked martinis. Take for example the Bak Kwa Martini – a play on the classic dirty Martini paired with beef jerky, or the Beefy Old Fashioned with wagyu fat washed bourbon.
Now open
Hong Kong
ARGO
Four Seasons Hotel Hong Kong has announced the completion of the first phase of its renovations and new openings, revealing ARGO, led by Lorenzo Antinori and Summer Lo. Described as a vessel for innovation, the neo-classically designed ARGO will feature pioneering programming, collaborations and cocktails inspired from exciting new sources and spirits. Watch this space for a first look on DRiNK coming soon. Opening July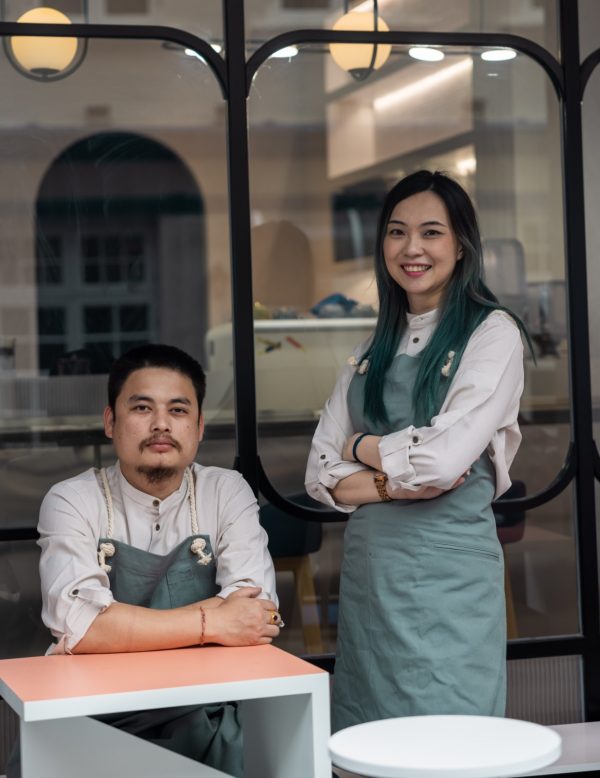 Barcode
Gagan Gurung, founder of one of Asia's Best Bars Tell Camellia is set to follow up his tea cocktail bar with Barcode – a coffee shop and bar under one roof. The bar will also be helped by Nat Lau, former bar manager of The Old Man Hong Kong; the first Asian female bartender to work at The American Bar at The Savoy Hotel, and London Essence's Hong Kong and Macau brand ambassador.
Focussing on bar, coffee and dessert, the coffee shop part of the concept is already opening and attracting sweet tooths, coffee lovers and Instagrammers galore, but the hidden bar will soon open its doors. Tucked behind a hidden door, the deep blue and wooden interior bar will serve up cocktails such as Chocolate Chips Cookie Martini with chocolate cookie-infused vodka, coffee, and maple syrup, and Peanut Butter Old Fashioneds with peanut butter-infused whisky, chrysanthemum tea and bitters. Opening June
Candour
Under the newly formed Common Abode hospitality group – the founders of Hong Kong's Club Rangoon – are opening Candour. The bar-lounge concept is a transitional space open night and day, merging hip hop culture and luxury. Music is obviously a priority here, as is food. The bar's beverage program by Chanel Adams, featuring cocktails and bottle service. Opening June
Kyle and Bain
Kyle and Bain is the second bar from John Nugent – the man behind The Diplomat. The bar is named after the two Scotsman who invented and patented the ice machine and refrigeration system. A Hong Kong ice factory purchased this machine which resided on Ice House Street, where the bar is located. This martini bar is found hidden within a French bistro, influenced by both American and British Martini bars and dedicated to the cocktail and other spirit forward drinks. Thanks to James Bond, many believe that "shaken not stirred" is the way to have a Martini to banish this notion, all cocktails will be stirred and/or built in its respective glassware and will be accompanied by a menu of classic British pub fare. Opening June
Malaysia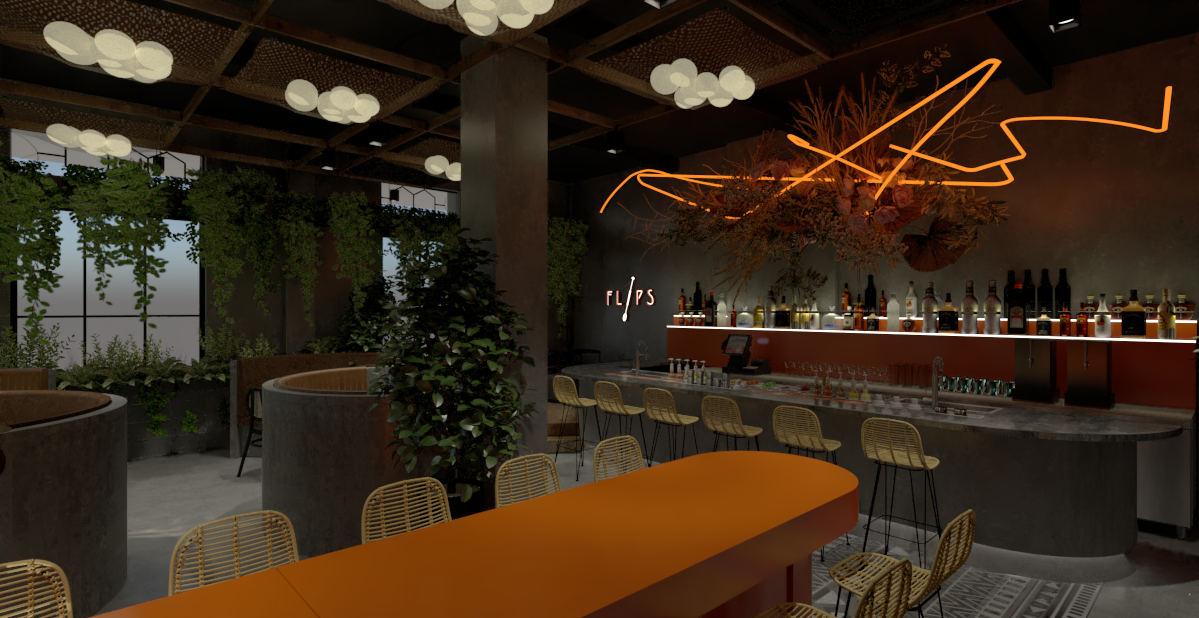 FLIPS (Kota Kinabalu)
Co-founded by Rizal Junior – an award-winning bartender who is attributed with the revival of the Junglebird cocktail in Malaysia – FLIPS is a bar and restaurant serving cuisine heavily influenced by South American soul food with a dash of local Borneo ingredients. FLIPS also works with local growers and farms, as well as brewers of local beverages such as lihing (rice wine) and bahar (coconut wine).
Lush with greenery, Agatis and Selangan Batu timber sourced from Tawau is used for decking, counter tops and furniture in the venue and the geometric pattern stained on the bare screed floor is inspired by the traditional artwork of the Rungus tribe.
Junior says cocktail culture in Kota Kinabalu is almost non-existent, and he aims to introduce fine but fun cocktails to drinkers, starting with simple classics then adding his own innovative twists to them. Now open
Taiwan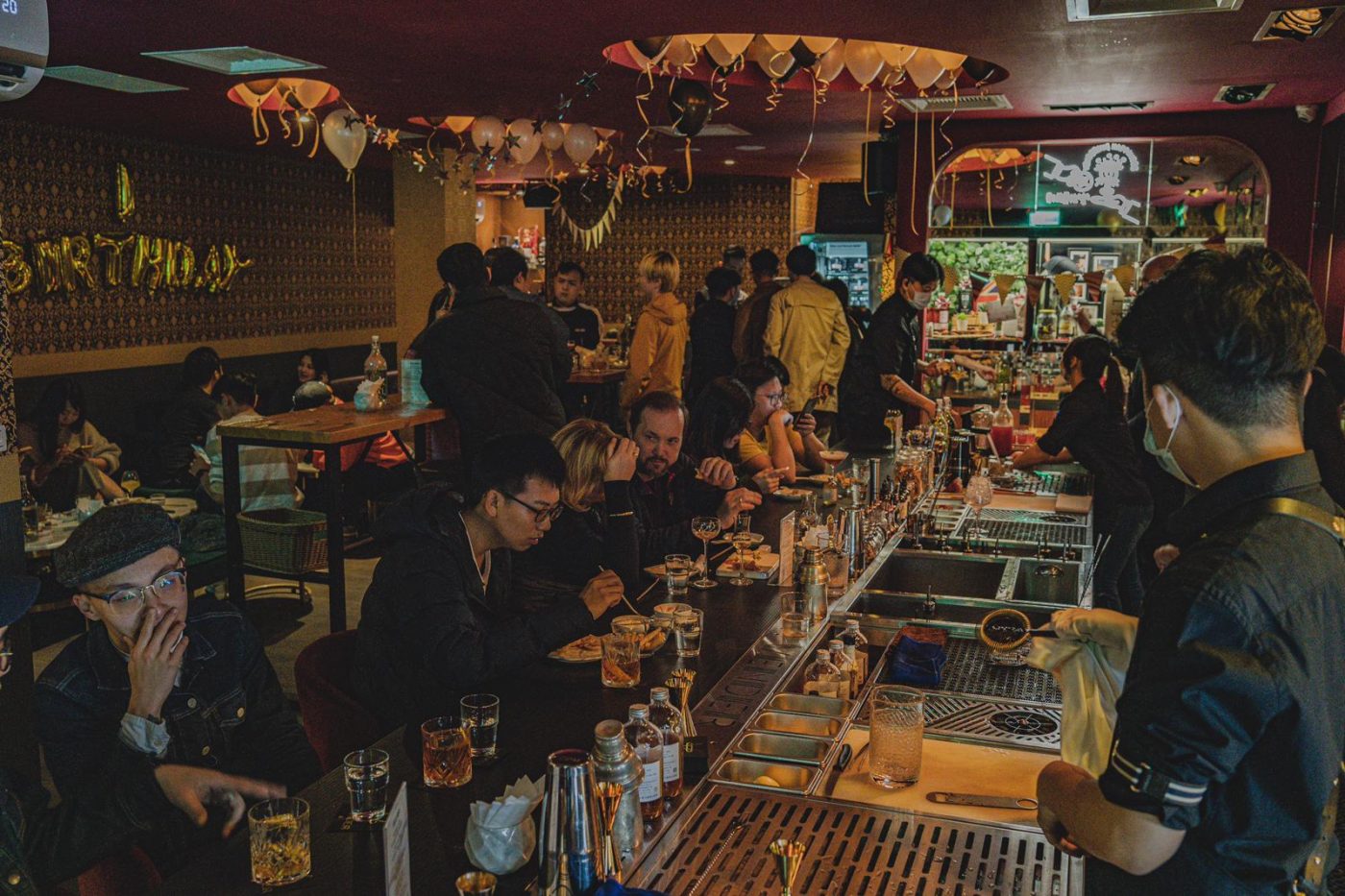 Vender (Taichung)
Founded by Summer Chen, formerly of Neon Pigeon (Singapore) and global winner of the 2018 Gin Mare competition, Vender's sole aim is to bring happiness to every guest through drinks and passion for bartending. A vending machine is a physical embodiment for the team to vender happiness, as the bar is found behind a vending machine door where one must insert a coin in order to unlock the door.
The cocktail is an interactive box with 12 pockets representing 12 signature cocktails, and each pocket contains the main ingredients of the drink. Cocktails are named after different types of vending machines and mainly focus on herbs and spices from Southeast Asia. One example is the Cigar Vending Machine: dark rum and mulled wine smoked with Taiwan cypress wood chips or Gazpacho Vending Machine, which also uses gin, clarified cherry tomato juice, Spanish red onion and ghost pepper tincture.
Of course, the bar has actual vending machines selling bottled cocktails and beers, as well as a toy capsule vending machine where inside every capsule is an unknown cocktails and the founders pay homage to their native by serving shots of Singapore Slings as a welcome drink, and the food menu features Singaporean favourites such as bak ku teh and chilli crab. Now open
Vietnam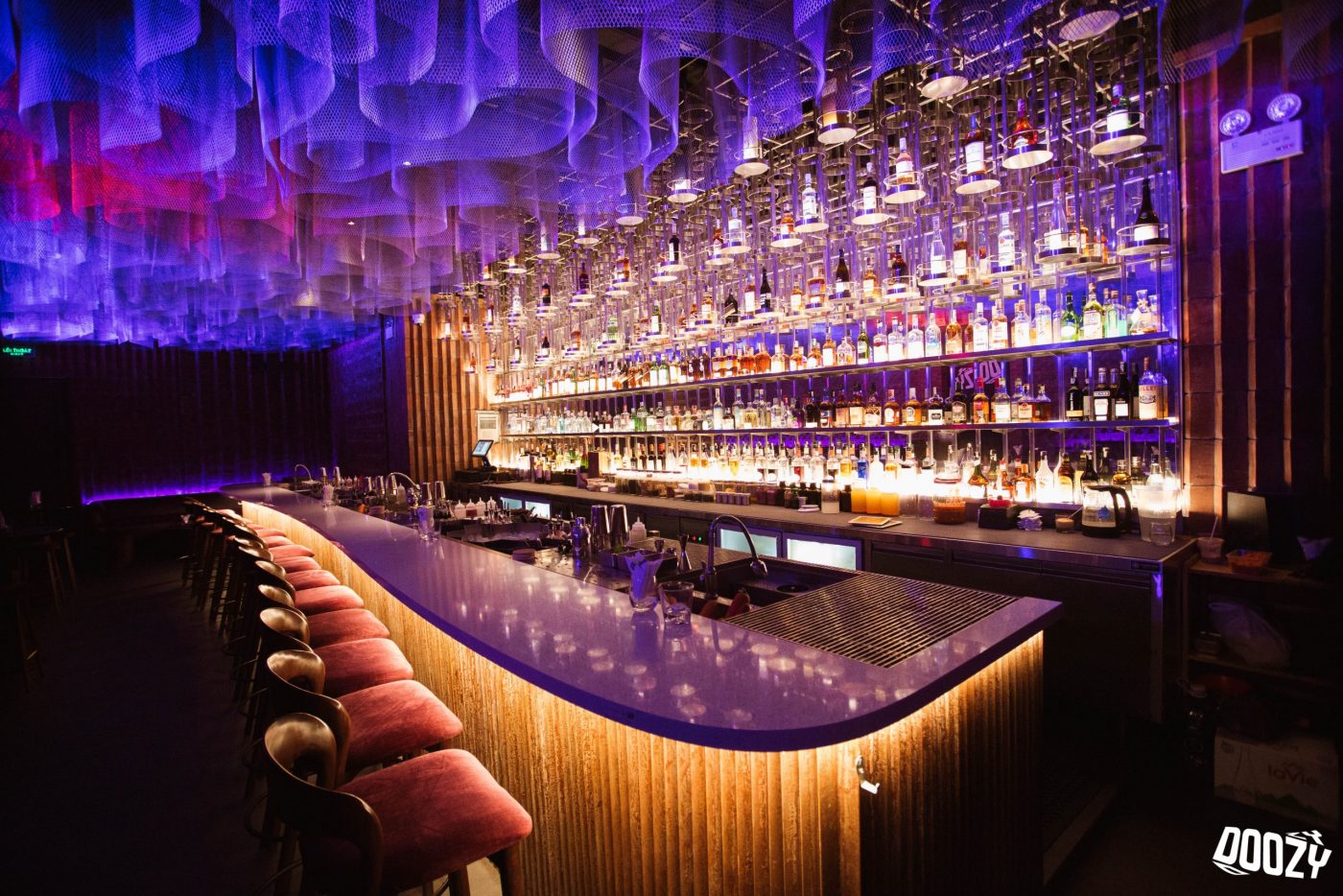 Doozy (Hanoi)
Founded by Vietnamese bar veteran Vu Ngoc, Doozy is both high-tech and minimalist. Reflected in the bar's "A Sip Of Modernity" menu, every signature cocktail is made using ingredients only. Local and familiar ingredients are technically prepared using modern techniques such as rotovap distillation, fermentation, ultrasonic homogeniser and centrifuge – equipment currently hard to come by in Vietnam. Now open
Cambodia
Menaka Lounge (Phnom Penh)
Siem Reap's only speakeasy lounge will expand to Phnom Penh in June 2021. At Menaka Lounge, ancient Khmer architecture meets with modern functionality and Cambodian hospitality, with lush jungle terraces, Khmer sculptures, and a long Angkor-style hallway designed to make the bar reminiscent of the Khmer Empire Era. The space will feature a stage for live bands and DJs, a hidden cocktail lounge, private booths and private VIP rooms with KTVs and much like Menaka in Siem Reap, the bar will serve craft cocktails using premium spirits and local ingredients. Opening June
---
Got a new or upcoming bar you want to shout about or preview on DRiNK? Email a few sentences detailing who is behind the project and the concept, plus anything else that might be useful to holly@drinkmagazine.asia.