This post is sponsored by Pernod Ricard
The Republic Bar celebrates the 1960s through cocktails and hospitality.
The Ritz-Carlton, Millenia Singapore's new East Wing is home to Republic – breaking the conventions of a typical hotel food and beverage outlet.
The bar's cocktail menu takes inspiration from historical anecdotes originating from 1960s Singapore, the UK, USA and Italy. The 60s saw great cultural and social revolution, and the aforementioned countries were cultural epicentres of importance and meaningful change.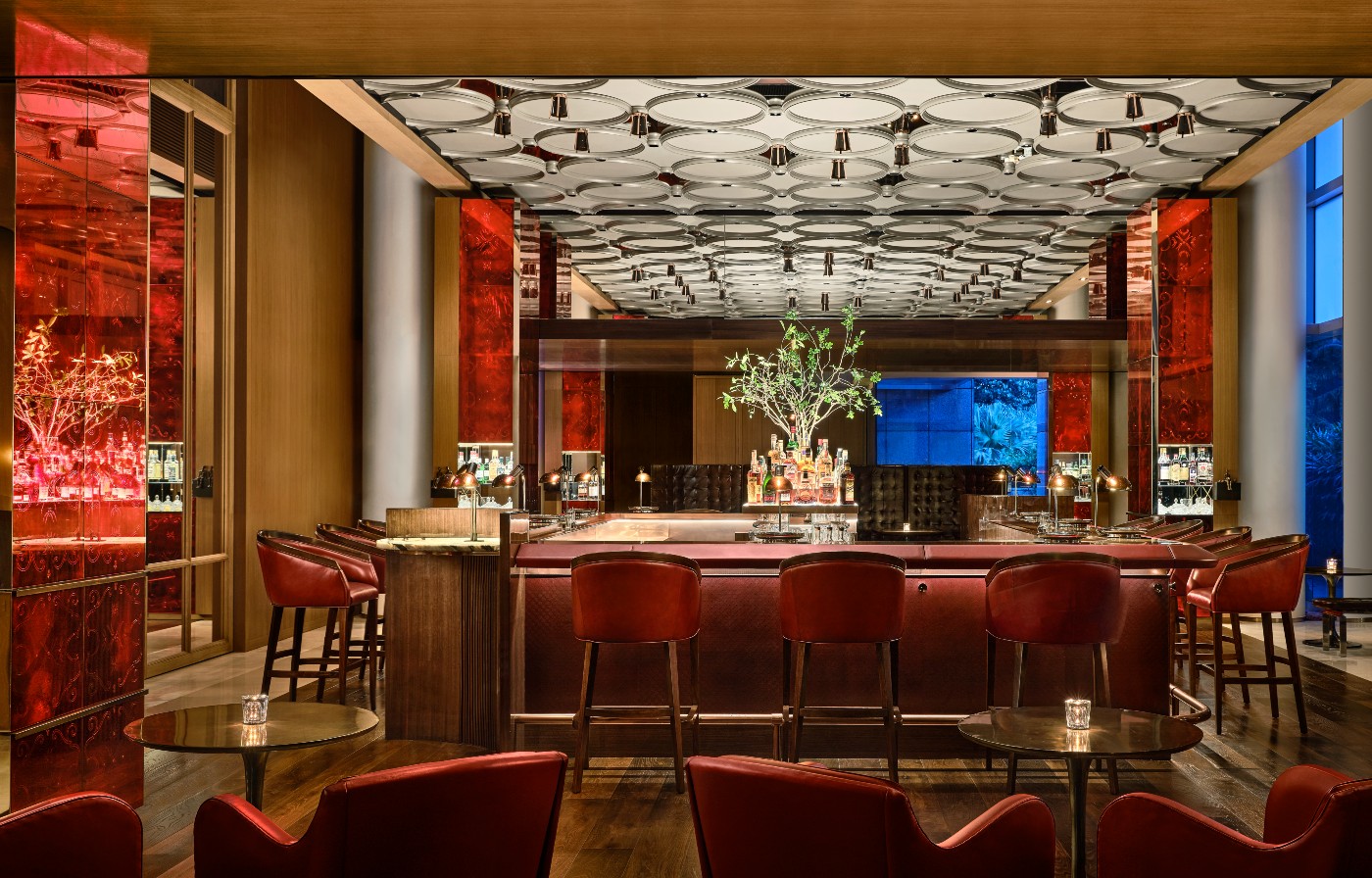 Designed by Tonychi Studio, Republic features a long but narrow rich, dark toned, natural wood communal island bar to bring guests closer to the bartender, as well as striking Venetian glass walls and artwork celebrating the 60s.
Konstantin Nemolochnyi, beverage manager of Republic says of the bar's name: "Naming the bar Republic creates symmetry and balance between the east and west wings of the hotel. Colony restaurant in the west wing alludes to the period in history when Singapore was part of the British Crown Colony, and we journey through to its next major milestone with the formation of the Republic of Singapore in 1965, anchoring the hotel experience with a deep sense of place."
He also adds that the UK, USA and Italy were chosen as the other three countries as they stood for important social, cultural and historical trends and achievements during the 60s. "The 60s was also an era where freedom, expression and individuality were celebrated. We wanted to tell these stories through our cocktails." 
Take the story behind cocktail the Dawn of A New Era from the Italy section for example: "The 1960 Summer Olympic Games in Rome was the very first Olympic Games to be broadcast on television. Coincidentally, it was also the year that Singapore won its first Olympic medal – flying Singapore's flag high on the international stage ahead of its independence in 1965," explains head bartender Martin Villareal.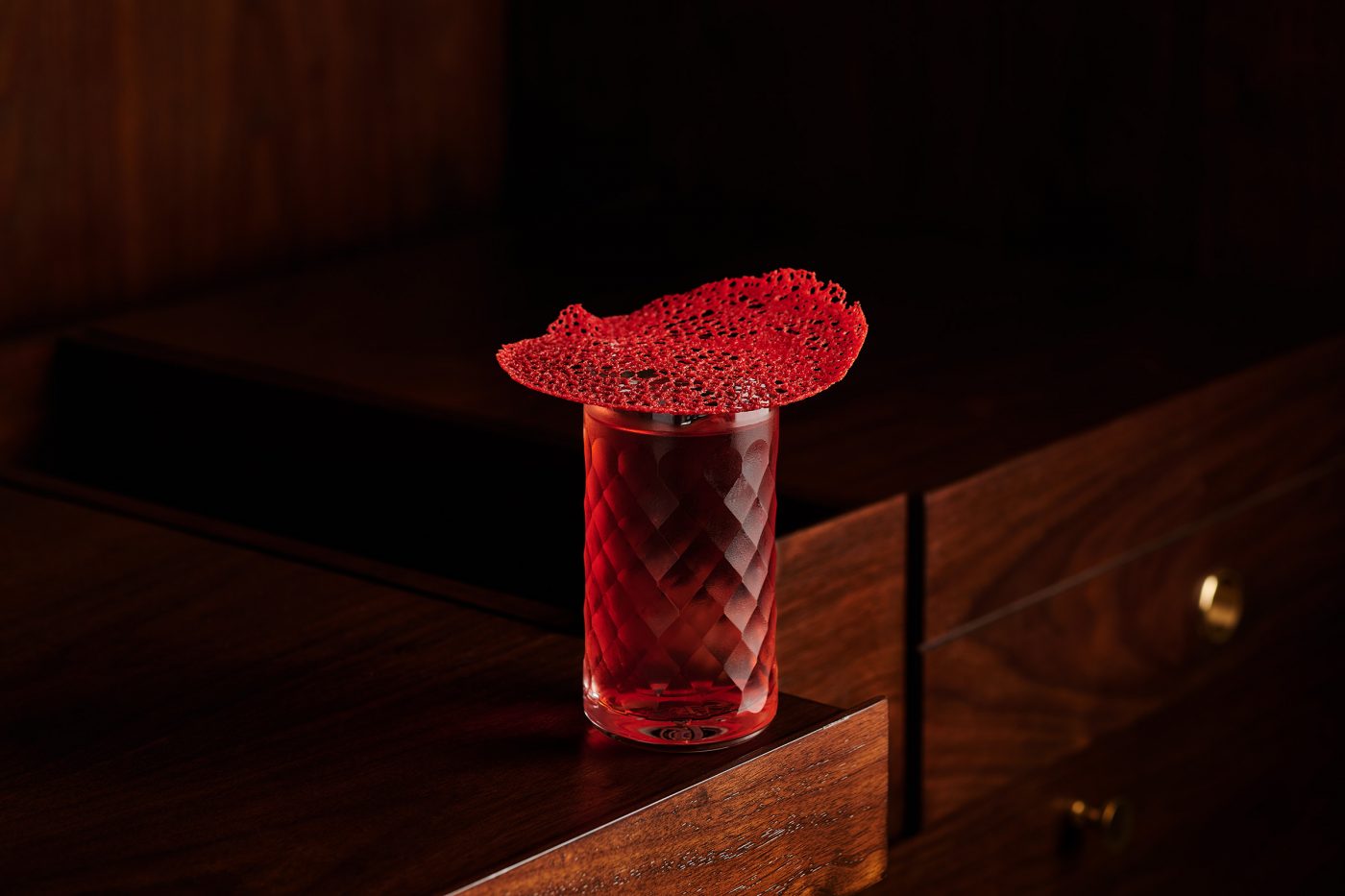 The cocktails also celebrate key cultural and social events with drinks such as Valentino Red taking inspiration from fashion; You Only Live Twice from cinema; Satisfaction from music; and Summer of Love from the hippie movement for free love and peace. 
Valentino Red is Republic's take on an Italian spritz style cocktail featuring Monkey 47 Gin, Italian aperitivo, watermelon Riesling and peach and jasmine soda. "The cocktail is inspired by the famous Italian fashion designer Valentino Garavani, who founded the Valentino fashion house in the 1960s, and the legendary red fabric that it is often associated with," explains Martin. 
"Valentino Red is a shade between carmine, purple and cadmium – showy but at the same time never excessive. The cocktail is a reddish-hue and topped with a large red lattice garnish which acts as a fashionable accessory to the drink."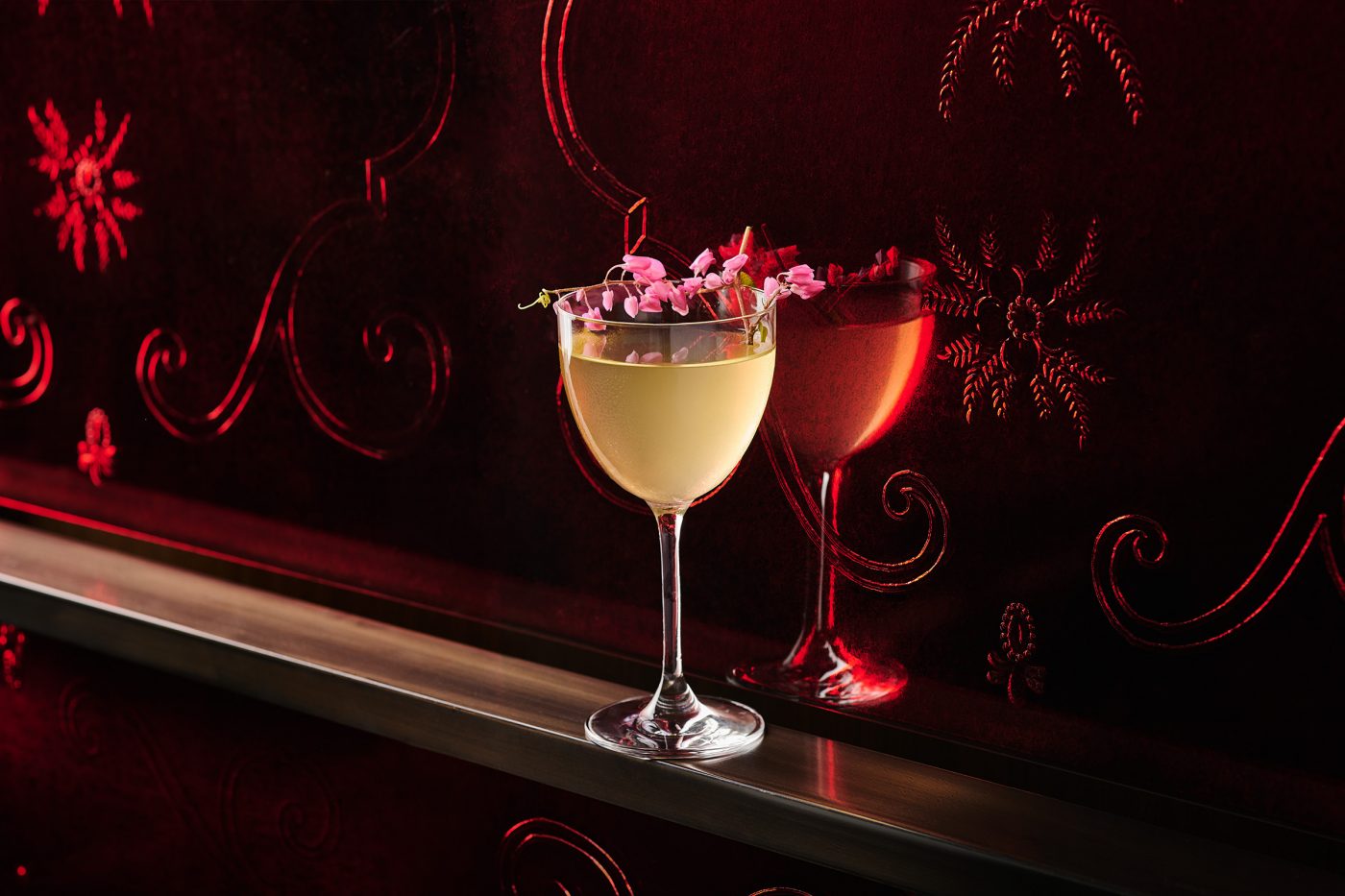 Martini style You Only Live Twice is inspired by the world's most famous Martini drinker James Bond and the eponymous 1967 movie which takes place in Japan. "We chose Ki No Bi Dry gin as the main component of this cocktail, and notably the movie is the only instance in Bond history where he orders his drink stirred and not shaken," shares Martin.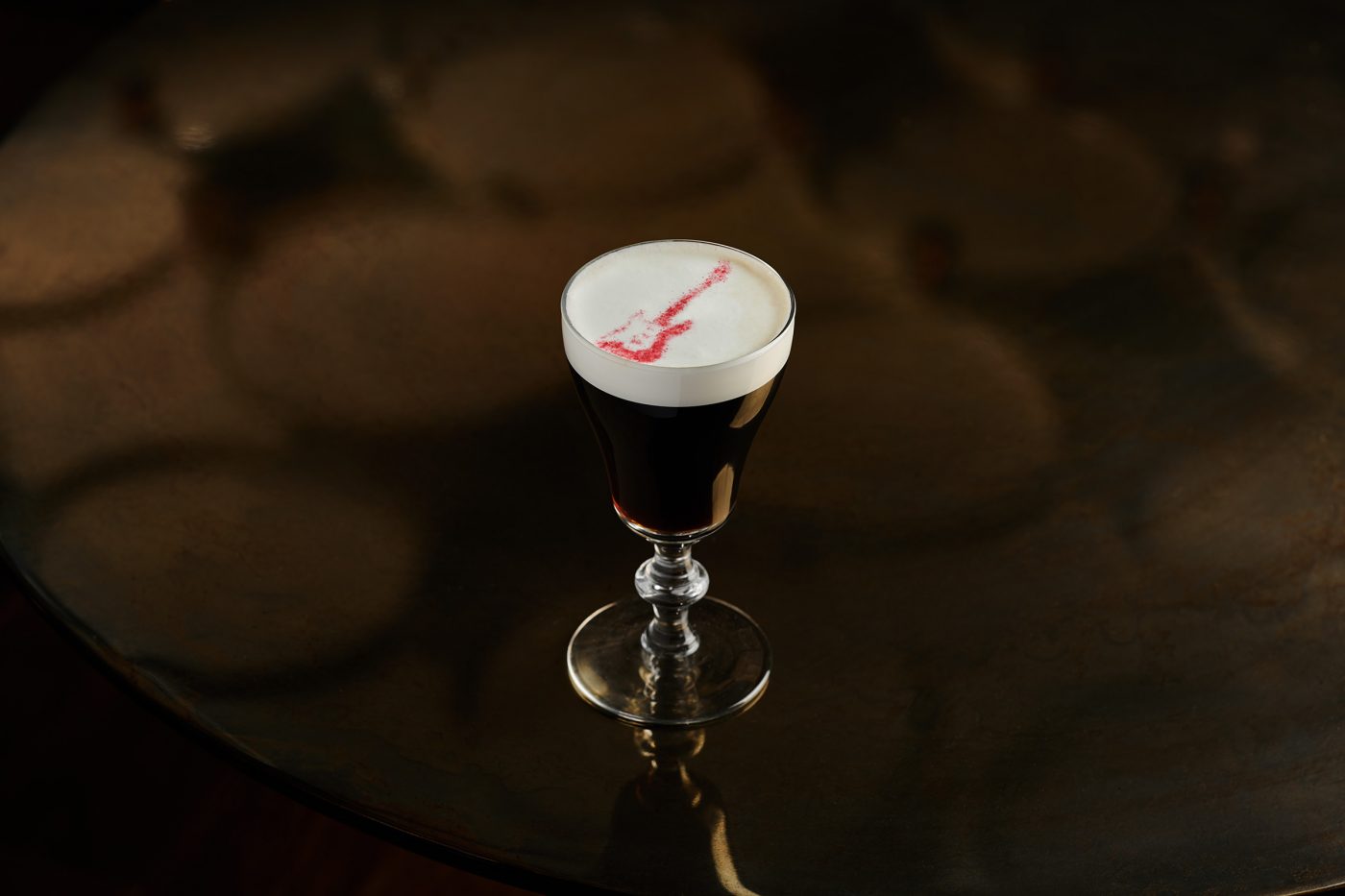 Irish Coffee twist Satisfaction uses Jameson Stout Edition and a stout reduction to give the classic more complexity. "Our special blend of coffee is hand brewed to make the drink more balanced. Mick Jagger of The Rolling Stones is said to love an Irish coffee," says Martin. "In addition, hard rock bands were known to perform in London coffee shops back in those days, so a coffee cocktail was an excellent choice to depict this aspect of the 60s."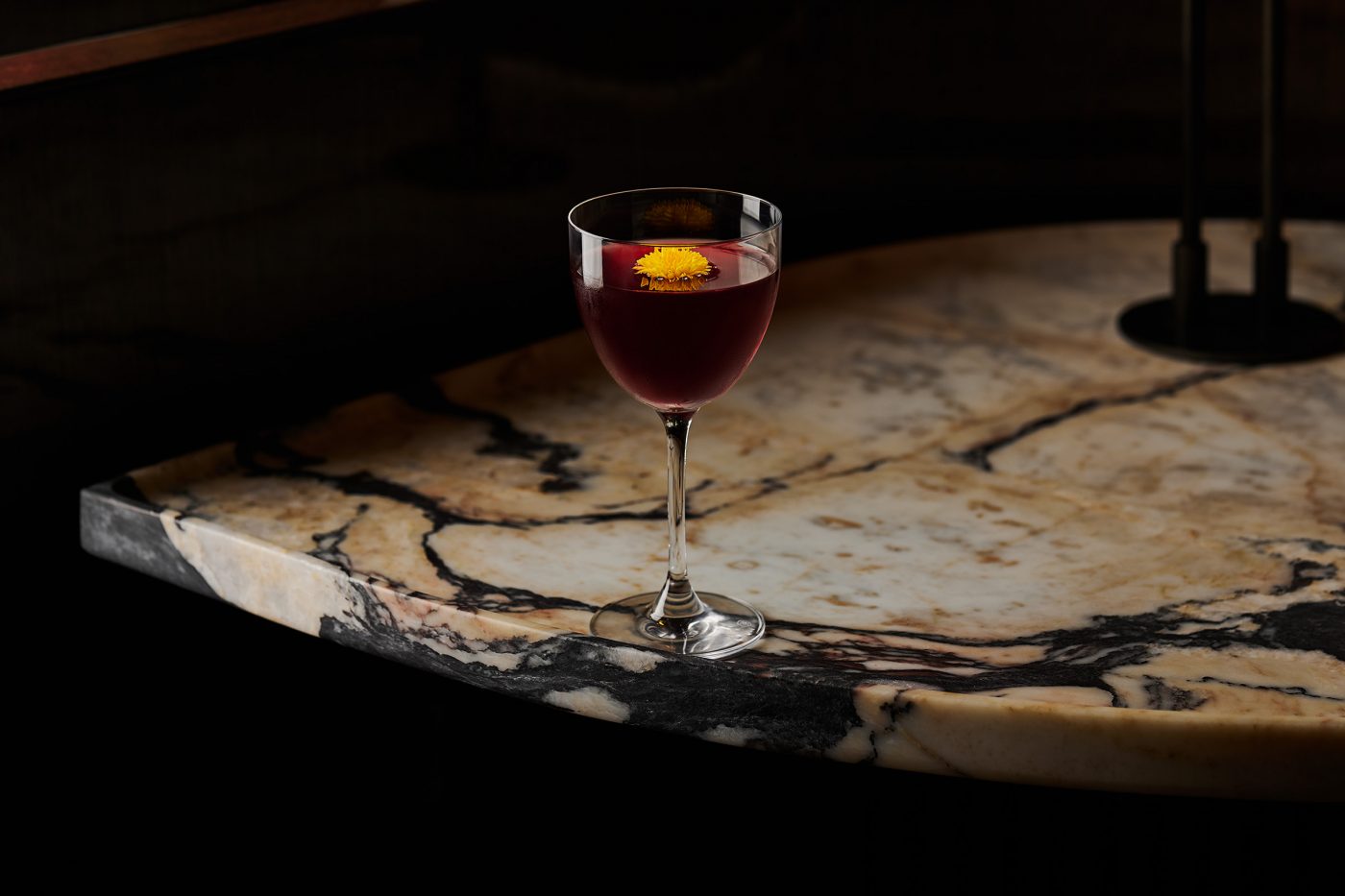 Summer of Love takes its name from the hippie movement for free love and peace that happened in San Francisco during 1967. "We use Altos Blanco Tequila as the base as California is one of the biggest consumers of tequila in the world, along with hibiscus, orange and chocolate. It's a spirit-forward cocktail but with many dimensions."
Republic also boasts four home bars exquisitely detailed with handcrafted red Venetian glass, that embody the opulence and residential style of home parties in the 60s. "These act as an extension of the main island bar and showcase our vintage spirits selection and classic cocktails," explains Konstantin. "The feel of a 60s house party is recreated when the bartender plays host to the tables situated near the home bars, making the drinks in front of guests and engaging with them throughout."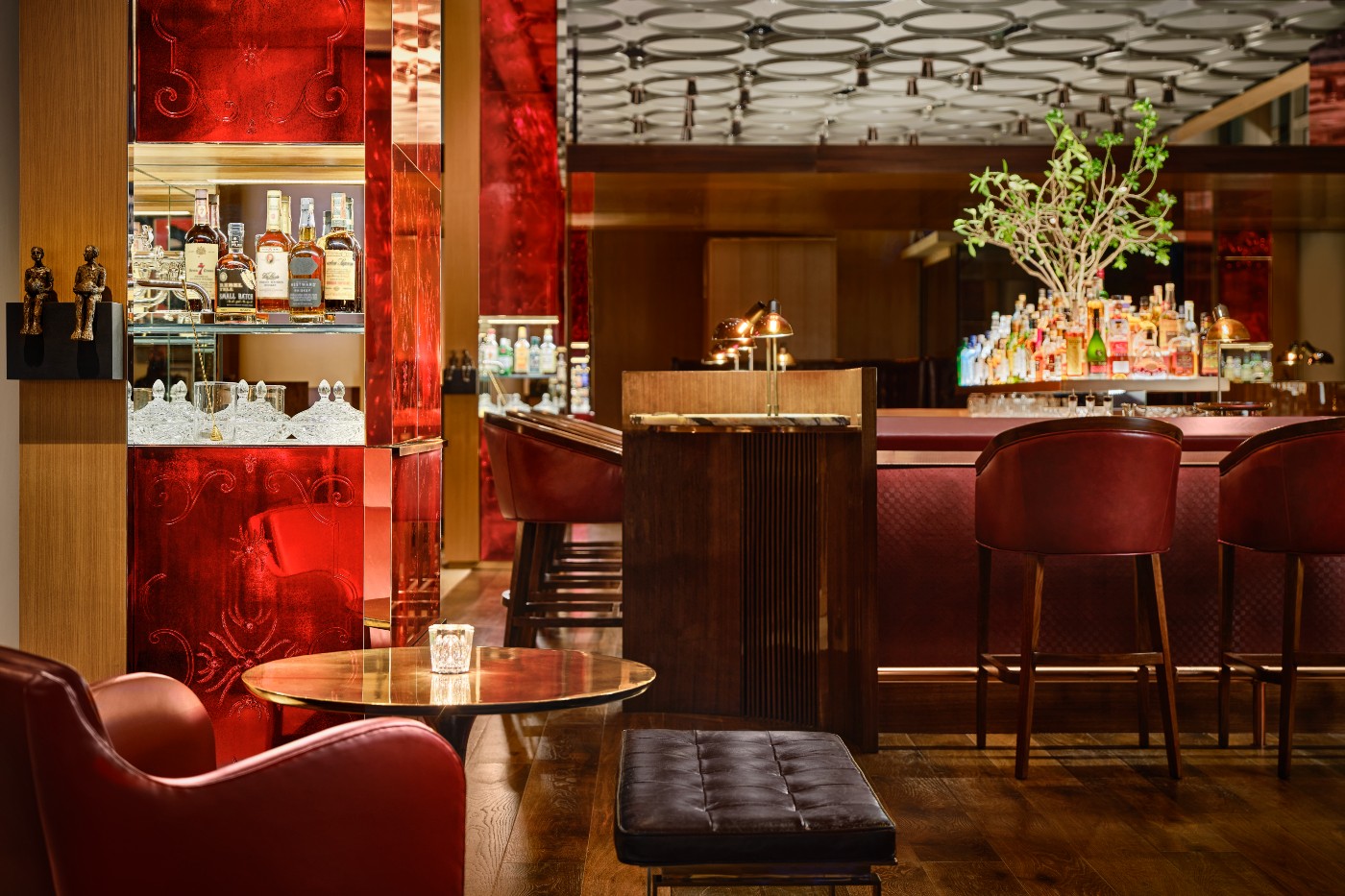 Each home bar also represents one country and its corresponding vintage spirits selection: a gin selection for the UK; whiskies for USA; amaros and bitters for Italy, and rums for Singapore. The bars are also equipped with a freezer, chiller, and a mise en place station.
Republic's vintage spirits collection features over 50 bottles from the 60s. "Our collection has vintage bottles like Beefeater, Gordon's, Campari, Cynar and Bacardi that existed back in the 60s, but we also have these same spirits from the current era, allowing us the unique opportunity of giving our guests a taste of both," says Konstantin.
Konstantin points out he also loves to work with spirit brands that were popular in the 60s but don't exist now or are not as popular anymore, such as Booth's gin, Hiram Walker's gin or Lamb's rum from Guyana. "When researching these spirits, I uncovered a lot about their history and how the spirits market worked back then. For example, Booth's gin – which doesn't exist anymore – was considered the driest and finest gin in the 60s. In that era, the UK used their own proof system which is slightly different from the USA. Booth's gin is 70 UK proof and 40% abv. Hiram Walker's gin was distilled and bottled in Peoria, Illinois – the largest distillery in the world at that time – and they were the first gin that really started to advertise their botanicals and where they came from."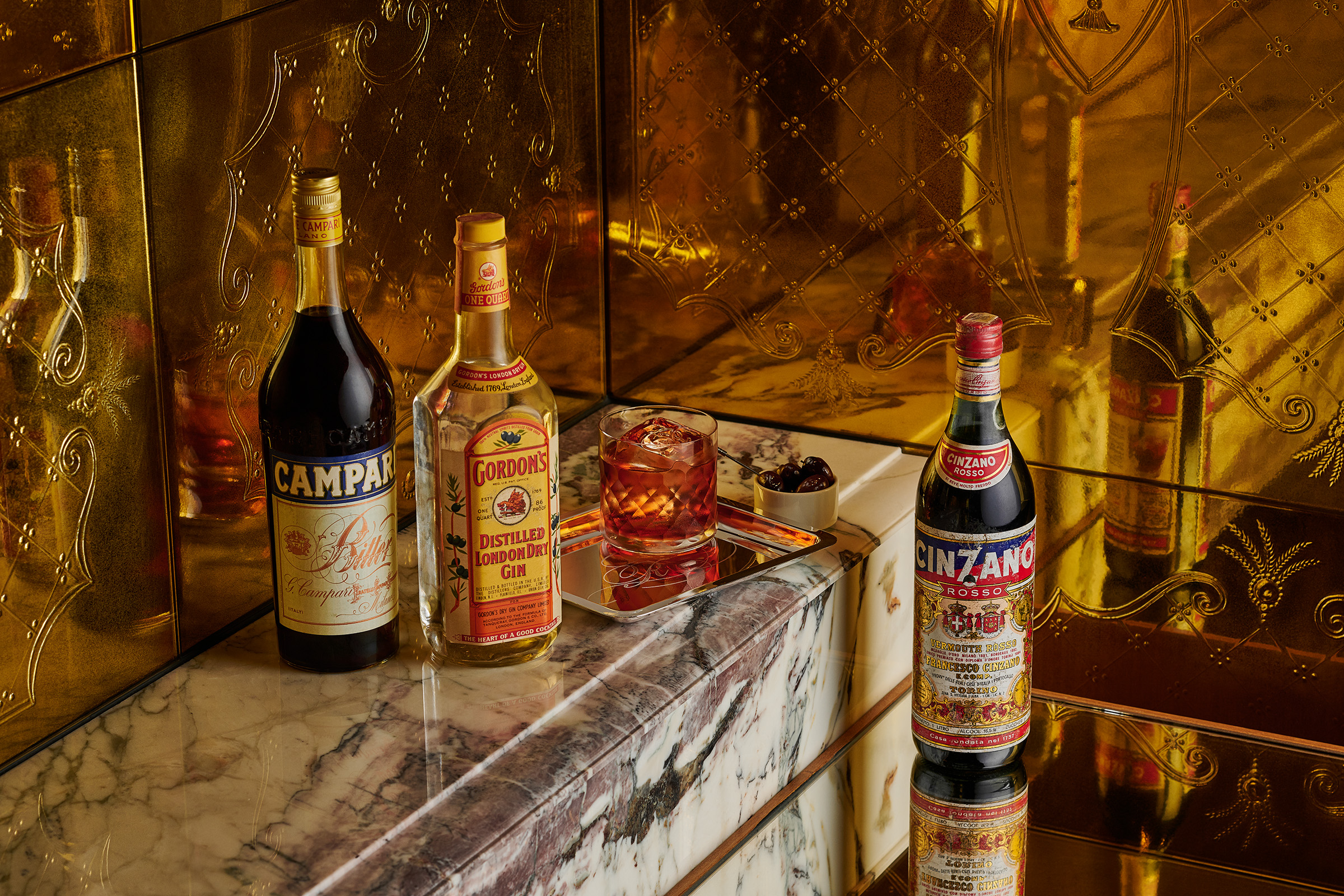 There are four vintage cocktails on Republic's menu, which correspond to the four different country sections – a gin Martini for UK; Manhattan for USA; Negroni for Italy and a rum Old Fashioned for Singapore. "We chose the rum Old Fashioned for Singapore as sugar cane was traded and produced heavily in Southeast Asia."
Konstantin says the vintage cocktails are popular, and the team's extensive research of each 60s spirit allows them to deliver its liquid history to guests. "We are also planning to expand our vintage cocktail collection, adding around 10 more. Some of them will be quite interesting and lesser known such as the Queen's Dubonnet Cocktail – the cocktail of choice of Queen Elizabeth – made of Dubonnet and gin from the 1960s."
As if that wasn't enough, Republic also features a punch bowl and decanter program, with Konstantin explaining that the sharing of punch bowls and decanters was very much a social drinking phenomenon in the 60s. "As Asia was the origin and cradle of the punch bowl – one of the very first drinks mixed with spirits and dating back to the 17th century – we approached our punch bowl program seriously and worked with David Wondrich, revered cocktail historian and author of Punch, as he has researched the subject of punches extensively."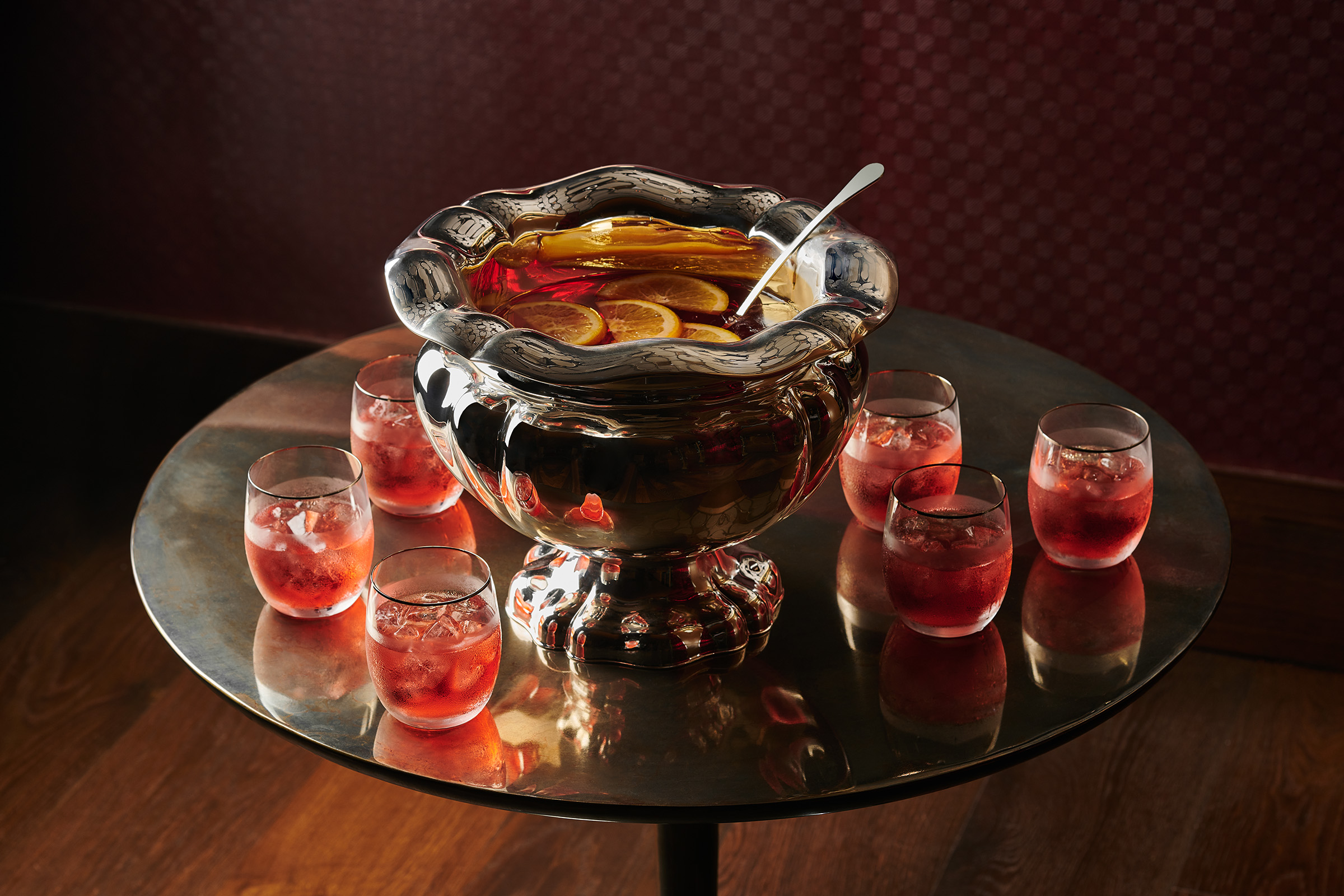 Republic has three punch bowls on its menu with stories connected to old Singapore. "We assemble our punch bowls from a beverage trolley in front of our guests – almost like a small ritual – and highlight some key components that go into the punch, like oleo saccharum, shrubs and the base spirit," says Konstantin.
Mohamed Rudi, manager of Republic, was the brains behind the cocktail decanter service. Rudi is a veteran in the local bar scene, and one of the unique things that still exists and remains popular in many bars is bottle service. Rudi wanted to elevate this tradition in line with Singapore's burgeoning cocktail culture by offering some house and classic cocktail decanters for bigger groups to share. "In our home bars, we have everything to make decanter service efficient," explains Rudi. "Table service of our cocktail decanters is very fast and efficient but yet personal, as guests can see their tray with the decanter, glassware and ice assembled in front of them." 
Rudi adds that making guests feel welcomed and relaxed has always been his service philosophy. "I want my guests to feel at home when they arrive at Republic. In line with the residential feel of the hotel's east wing, my guests should feel as if they are dropping by a friend's place to enjoy a few rounds of drinks. Lavish house parties were common in the 60s, and we sought to create this home party experience in Republic that would be accessible to all our guests while still evoking the opulence of that time period."
With the rise of modernisation and digitisation – especially in the aftermath of the current pandemic – which has seen the adoption of digital menus and ordering systems, Rudi strongly believes that the human touch aspect of the bar experience should remain paramount. "Increasingly, luxury will mean high touch delivery and personalised service. It's not enough to just be sitting in a luxurious bar environment. Keeping this in mind, our bar team and service staff pride themselves in actively engaging and building strong relationships with our all guests."