DRiNK Magazine's website freshens up for 2017, with much more digital content in the pipeline.
Six weeks into our new website and we thought it was the right time to explain a few features and emphasise how you, the industry, can be a part of how drinkmagazine.asia will keep delivering the news you want to read.
Drinkmagazine.asia, and by extension @drinkmagasia on Facebook, Twitter and Instagram, is where you'll be reading much about venue openings, competitions and the big bar personalities moving into, out of, or around the region. And while we'll also be sharing some of our best content from print, we are creating a much clearer distinction between what goes online and what goes on paper. We hope you'll find both indispensable.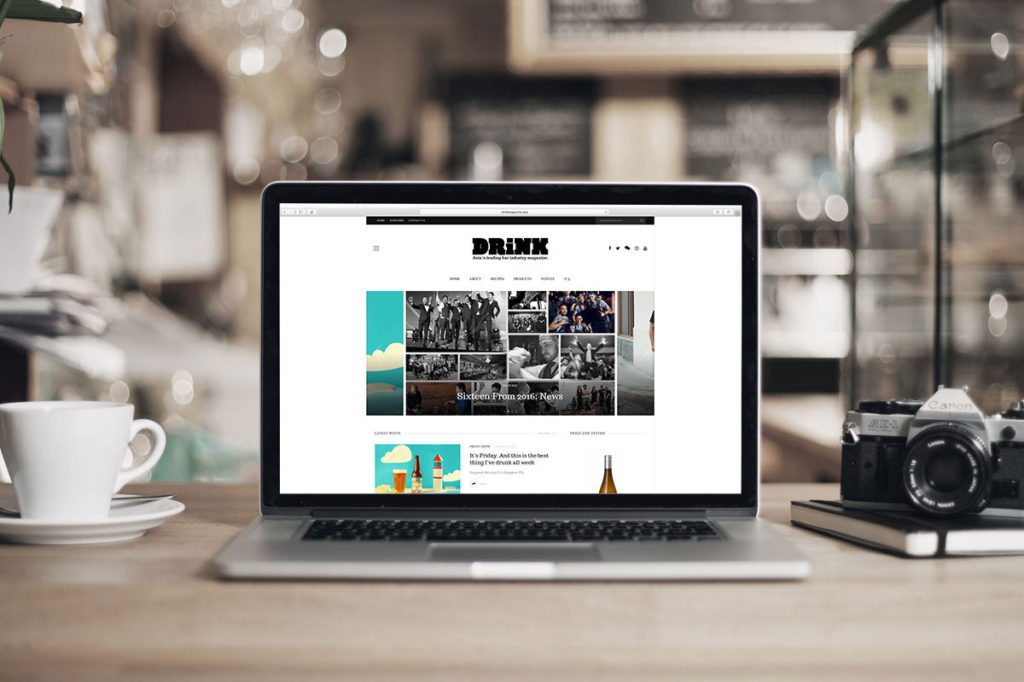 With this re-energised focus on news, we're calling out to you to keep us posted with your own updates from around the region – events, launches, openings, guest bartenders or anything else that you think will enrich the bar and beverage community around Asia. Let us know at sg.info@drinkmagazine.asia below.
On top of the increased news coverage, you can also expect more unique content to start appearing on the website, with new columnists and new features. We will also be packing our recipe and products pages with a trove of ideas, so feel free to dig around in both – or use the search bar to locate flavours and ingredients to inspire the next cocktail you create.
This new online home for DRiNK is part of a wider shift in our content and editorial output. Later this week, we will be revealing big changes to the print edition that have only been made possible with this refreshed digital platform.
As ever the goal is to educate and inspire, whether in print or online. Please enjoy, and feed back if there are stories, topics or questions you think we should be covering.
Cheers,
Dan Bignold, editor-in-chief.