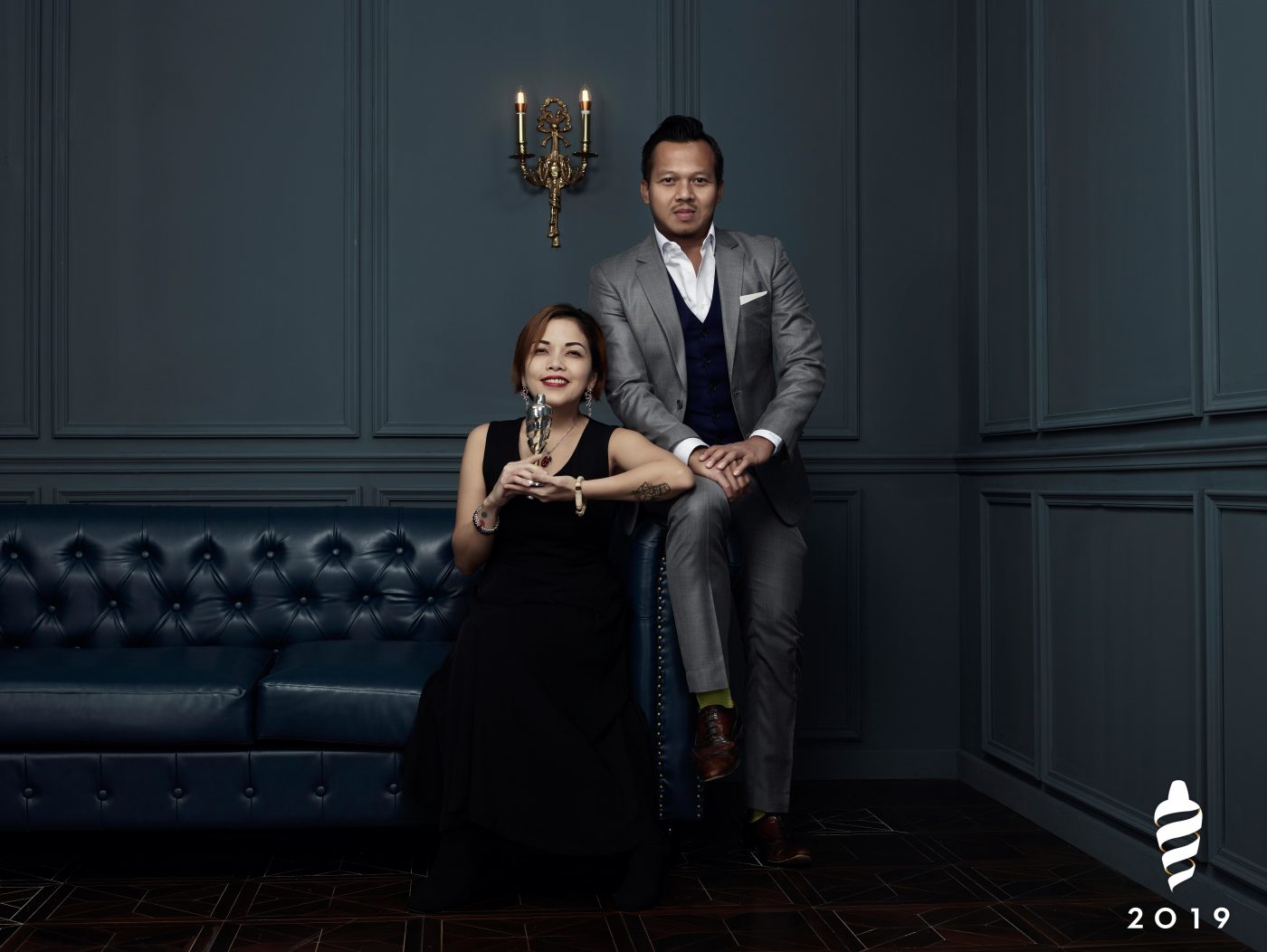 Laura and Agung Prabowo
Co-founders of PENICILLIN and DEAD&, Hong Kong
How did you meet?
Laura: At a flair bartending competition. Agung came first and I came second.
What made you decide to open bars together?
We thought why not?! Last year during the height of COVID-19, everything really slowed down and we had time to drink more, talk more and think more. We started talking about opening a bar, thinking about a niche that hadn't been filled in Hong Kong, then we threw around many ideas which lead to us eventually deciding to team up.
What has been the hardest part about working together?
You have to keep each other's likes and dislikes in check. Everyone can sometimes let their ego get the better of them. When it comes to making decisions – such as choices of furniture –  both of us have different tastes, different reasons for that choice, and sometimes we have to end up agreeing or agreeing to disagree! 
What has been the greatest part about working together?
Feeling proud when our work as a team is recognised. It's the best feeling to know when our hard work is paying off and people acknowledge it. Hopefully we can inspire other couples to do the same thing – start a team and build one dream together.
How do you separate work and your relationship both while at work and at home?
Respect each other. Even if you may not always agree on some of the choices your spouse makes, you should try and respect it. For example, let's say one of you finalises the uniform and you're not really into the way it looks, respect your spouse's process and work it out to make it look as perfect as possible for both of you.
What's one piece of solid advice you'd give to couples looking to go into business together?
Always remember to respect each other and work as a team with one vision. Even if it's not as successful as what you'd hoped, own it, make it better and plan it again with a better strategy to make sure when you come back, you make a big fucking bang!