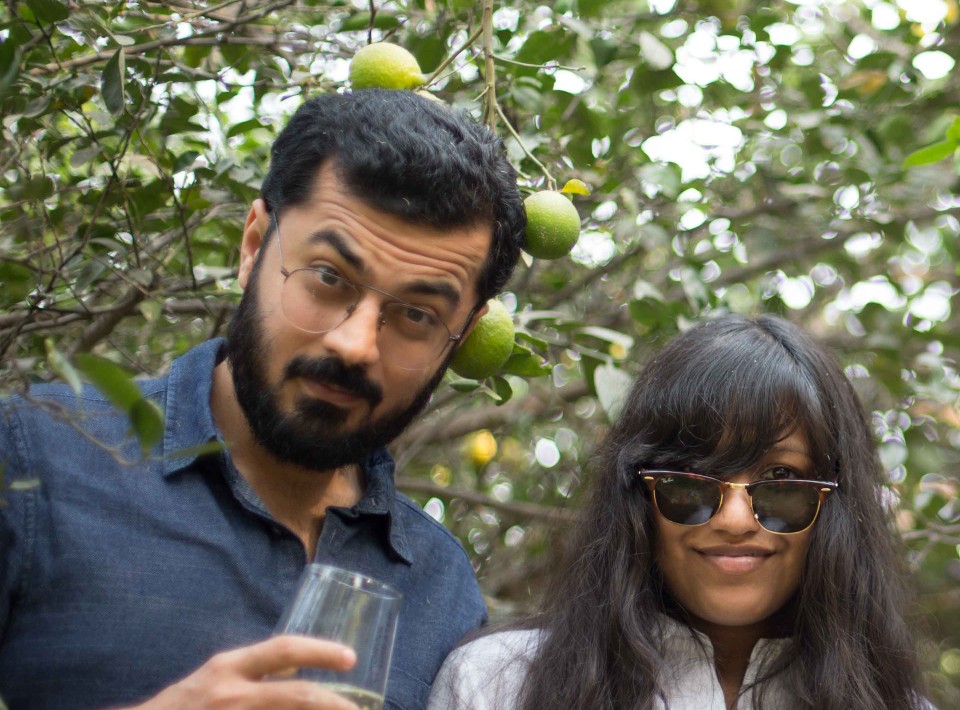 Anand Virmani and Aparajita Ninan
Co-founders Greater Than Gin, New Delhi
How did you meet?
We met in school back in 2003. We've been dating ever since and got married way back in 2011.
What made you decide to open a company together?
We had always spoken about creating something together. The gin idea just happened to be the first real thing that came along.
How long have you been working together for?
It's been almost 5 years now. Initially we were both part-time on this project and then we eventually graduated to spending all our time here once we felt the company could support us and we weren't being silly about putting all our eggs in one basket.
What has been the hardest part about working together?
We love it very much, but we do miss our old normal lives – a time when we talked about things other than gin. It really is difficult to separate.
What has been the greatest part about working together?
Easily the greatest part has been discovering a fantastic side to each other we weren't familiar with before. In our "normal" lives, we would go off and spend the majority of our day at work doing amazing (or mundane) things that we just wouldn't be able to share with each other. Now, we get a close-up look at each other's style of working, dealing with pressure and managing people and tasks. It really is something which builds a whole other level of respect in an already well-rooted relationship.
How do you separate work and your relationship both while at work and at home?
We don't. We have been doing the work from home thing before it became cool or mandatory! We launched our gin in September 2017 and had a baby in February 2018. We've both been constantly giving our all to work and home since then and have somehow managed to remain sane through it. This means having to pick up the slack for each other every once in a while and finding time equally for work and for each other – sometimes even for Netflix!
What's one piece of solid advice you'd give to couples looking to go into business together?
Learn to switch off! For both your sakes. It's equally important to switch off as an individual and to switch off together often and do something totally removed from work like travel, clean the house or take your two year old cycling.