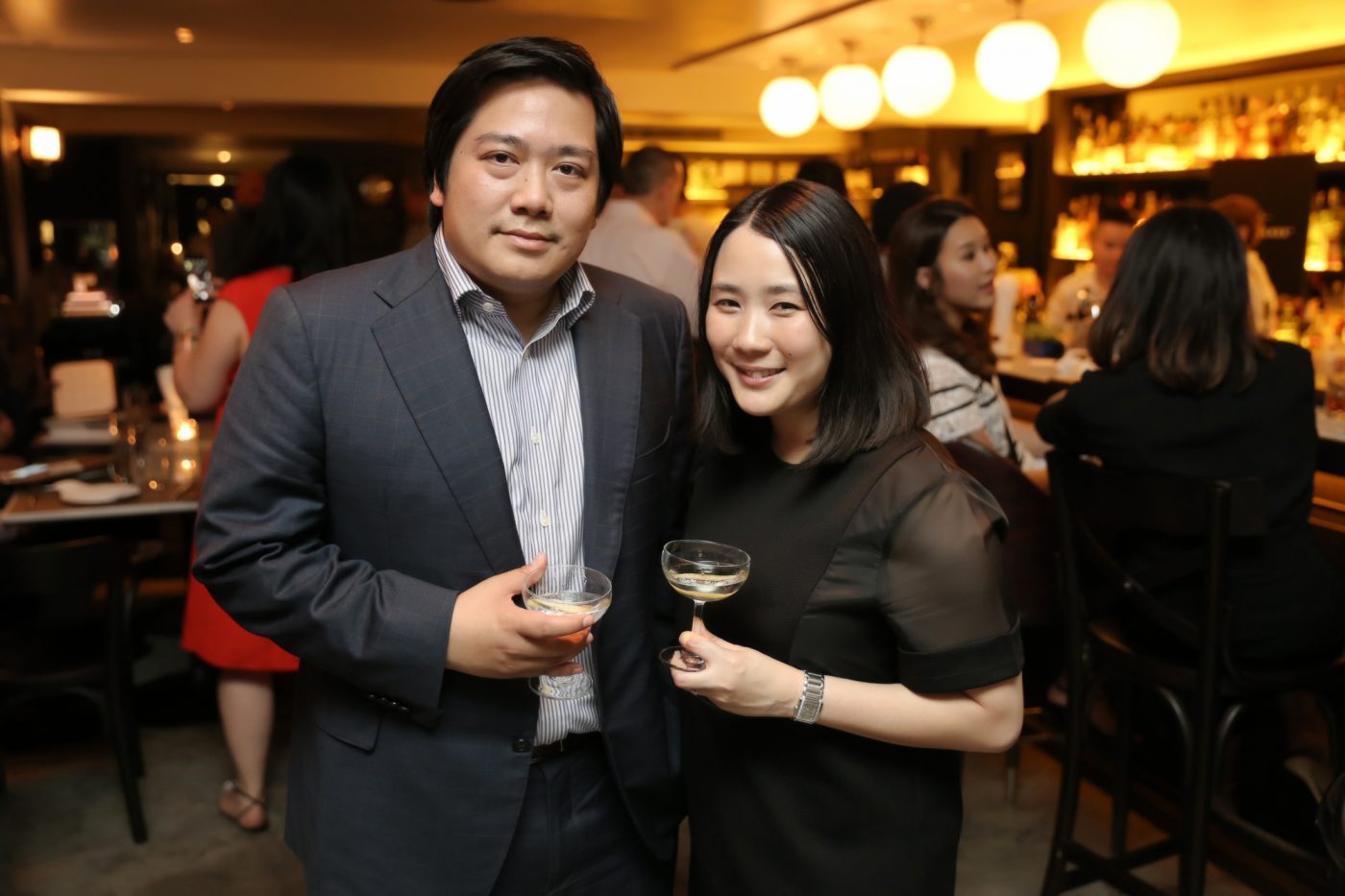 Choti Leenutaphong and Debby Tang
Managing partner and operations director of Foodie Collection Group, Bangkok 
How did you meet?
We have known each other since we were 12 years as we went to the same middle school. It was only after high school that we began dating though, and we married 15 years ago.
What made you decide to open a company together?
We were living and working in London together back in the early 2010s, and loved trying out new restaurants but didn't know much about cocktails. Then, a friend introduced us to London cocktail culture and we became fans of great bars like The Connaught, Dukes Bar, 69 Colebrooke Row and Callooh Callay. We have always been passionate about food and drinks and always wanted to open a bar and/or restaurant of our own, but never had a chance to do it. 
At the time, the cocktail scene was relatively non-existent in Bangkok, and we strongly believed there was an untapped opportunity to bring London cocktail culture and what we love about F&B in London and Europe to the city. So, after much consideration and planning, we decided to come back to Thailand in mid- 2013 and founded our F&B company, Foodie Collection Group. We opened Vesper as our first project back in March 2014.
What has been the hardest part about working together?
Choti: In the beginning, it was hard to separate between personal and professional relationships. Even when we had a day off and tried out new restaurants, we couldn't stop talking about our work – talking about their places – what they do well and what they do badly, and how we can improve ours.
Debby: When you are in this industry, work tends to overlap with your personal life. We have the same circle of friends so when we socialise with them in our venues, that becomes part of our professional lives as well.
What has been the greatest part about working together?
Choti: That we have the same vacation days and same working hours! So, when we manage to get time off, we switch off and get to travel together. Also, because we work together, I can talk about everything with Debby, knowing that she understands where I am coming from.
Debby: That the successes we have with our company can be shared and celebrated with each other because we go through the same process of achieving them together. These can range from getting a Michelin star for one of our restaurants or Vesper entering the Asia's 50 Best Bars list for the first time in 2016, to small things like seeing our place packed with guests on the first day of opening, or how a guest compliments, saying they really love our bar.
How do you separate work and your relationship both while at work and at home?
It was quite difficult in the beginning but after a few years, we introduced a golden rule where we will not discuss work – unless we really need to – during our day off or after working hours. That really helps a lot.
What's one piece of solid advice you'd give to couples looking to go into business together?
If you are having a tough time in business, start with reminding yourself why you decided to work together in the first place. Surely it's because you share the same passion, goals and commitment, and when you think like that, any obstacles – whether they are because of work or relationship in general – can always be overcome. You just need to find joy in any challenge you face together.