A little something for the industry… a collection of years and years of recipes from The Union Trading Company archives. By Elysia Bagley.
For his birthday this year, Yao Lu wants to give you a gift – a tool to have by your side as you continuously charge forward on the path toward cocktail creation enlightenment.
The founder of Shanghai's famous American neighbourhood-style bar, The Union Trading Company – which has been listed on Asia's 50 Best Bars four times – gathered the recipes for 20 of the bar's signature cocktails and 92 more classics and put them all together in one epic collection to be shared with anyone and everyone who wants it. The collection includes his own recipes and others from the UTC team, perfected over the years and now available for anyone to use.
It's been a challenging year for our industry, full of loss and perseverance. But I think in times like these, the wider theme is love, lift and support – if we can only stick together and show each other the same amount of empathy we show our guests, we will be ok in these trying times. If these recipes are able to inspire even just one person, I think it's served its purpose.
Openly shared knowledge has, and always will be, one of the greatest assets of the bar industry. Yao first started sharing his expertise for DRiNK's print edition back in 2012, with a much-loved article fondly remembered as Yao's Call. In it, he wrote up the stories of his creative drinks and disclosed dozens of recipes, and did so all the way up until our last print magazine in 2017.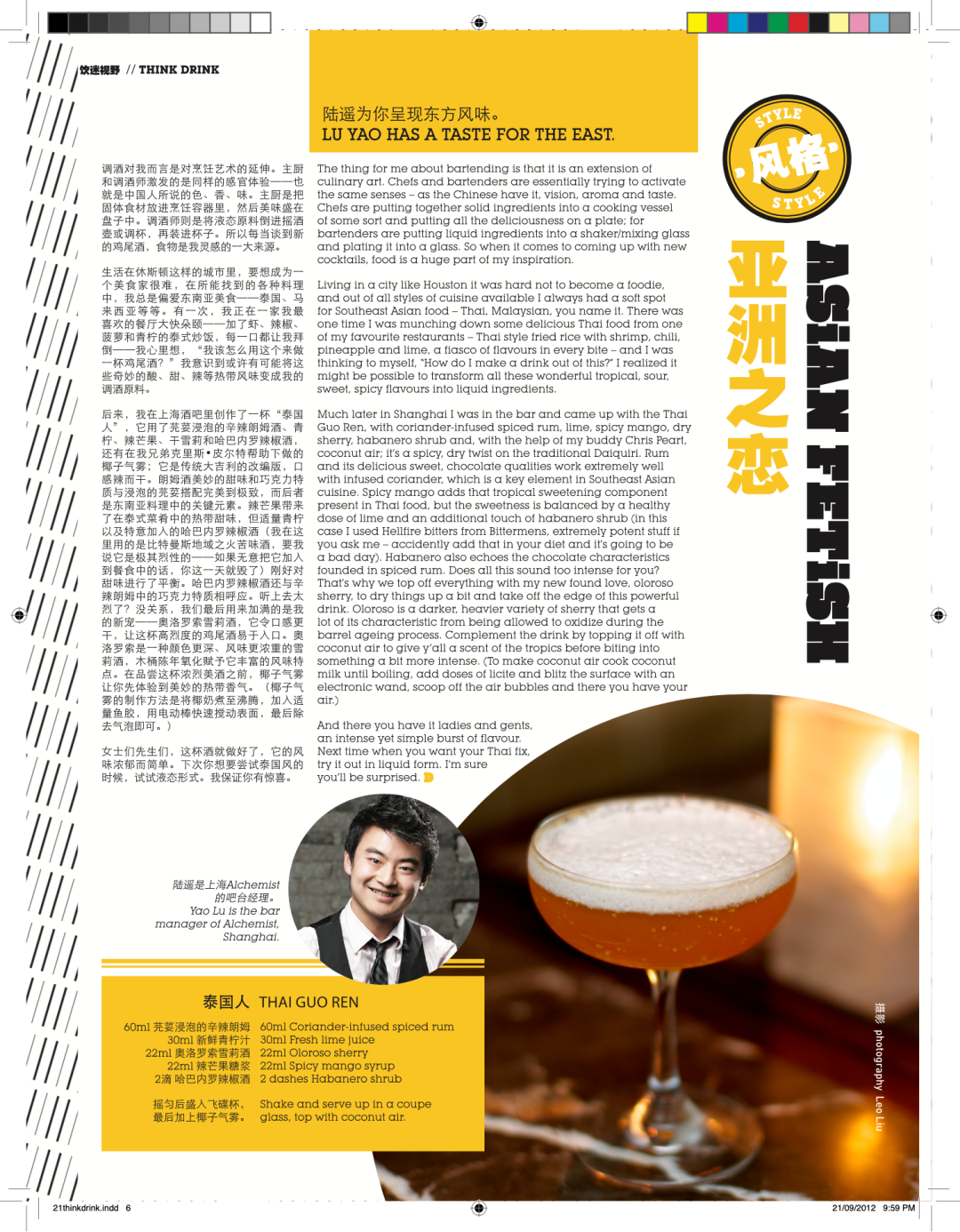 The collection Yao is now sharing is the result of many tireless hours of trial and error, tasting, research and the strong team work that UTC is known for. Keep it close, let it inspire you and when creating your own signatures, remember to share them with others who could benefit from your hard work.
CLICK HERE for the recipe collection – as a bonus, here are links to few more of our favourites from Yao's Call over the years.
We suggest you also follow the bar's official Instagram account @uniontradingco and send the birthday boy a thank you message!