This article is sponsored by Whisky & Words
Hong Kong's newest whisky den is ticking the boxes that other whisky bars aren't.
Whisky & Words may not be founded by someone with an f&b background, but David Sit is a whole dram of passionate with a chaser of maverick. And while there may be plenty of whisky dens in Hong Kong, Whisky & Words is their rebellious little sibling, here to flip the traditional whisky bar on its head. In truth, it's not just a not just a whisky bar, but a platform for education, progression and inclusivity.
Here's the thing though – we've all heard the story: person loves drinking; person opens bar; person has no f&b experience; bar fails. After swan-diving into his obsession with whisky after a visit to Japan – which went hand in hand with his lifelong love of all things f&b – he decided with the help of a couple of partners to open Whisky & Words. But instead of just opening another run of the mill whisky bar, Sit took a step back and tried to suss out a niche so he could create a bar with value and meaning. "Most of the whisky bars in Hong Kong are fairly intimidating and feel too serious or exclusive. I love that, but I wanted somewhere different. Somewhere that whisky-curious customers felt comfortable too." Though Sit's day job is in finance, there's no denying his passion and encyclopaedic knowledge.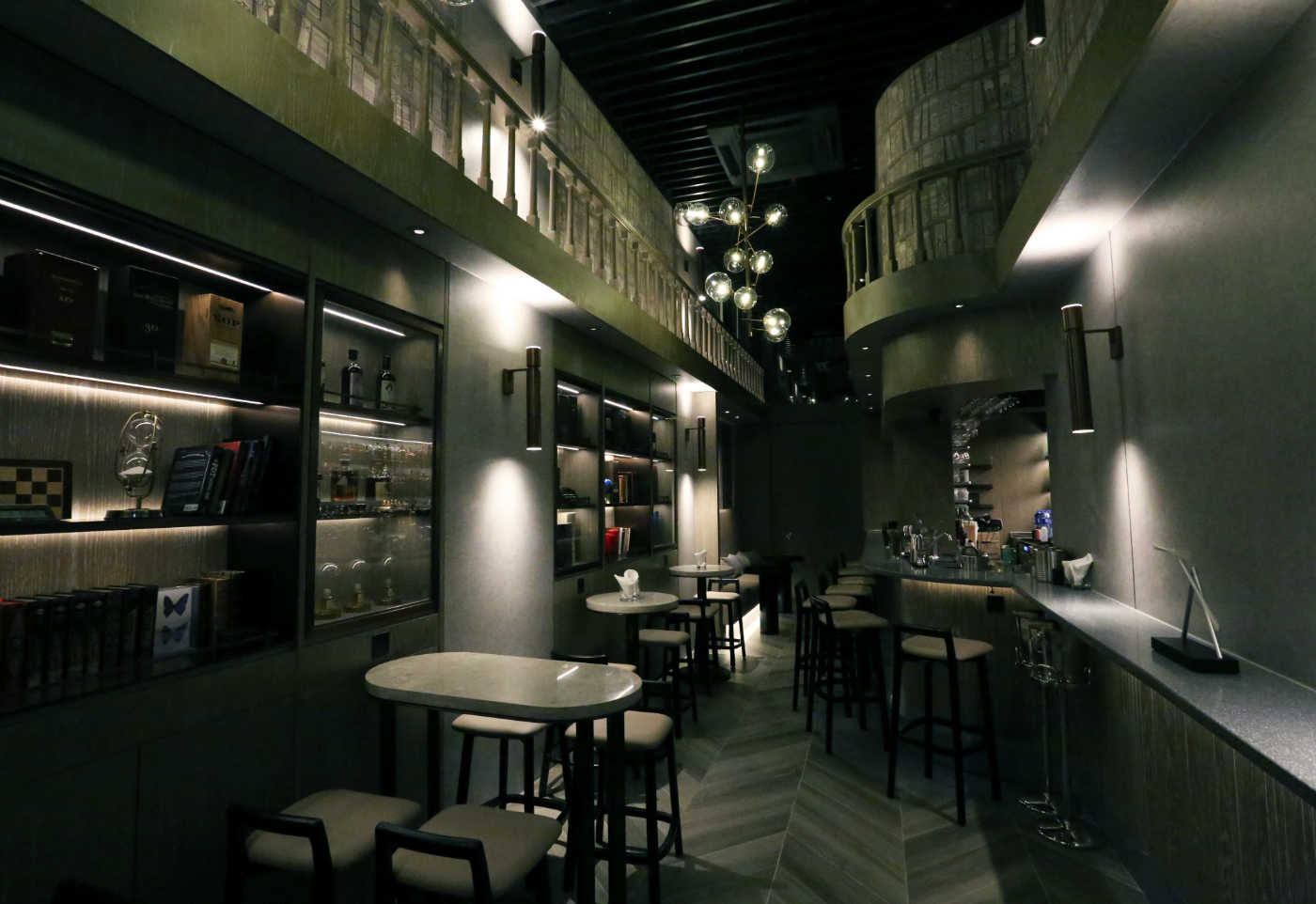 So how do you make your whisky bar cool and approachable? A modern playlist for starters – so long, jazz – plus a solid cocktail list, classy but casual decor, and the clincher – a happy hour offering the likes of Ardberg for HKD$60 a dram. Most whisky bars may tick some of those boxes, but Sit's ticked them all. This is a place with heart, where you can come sample whisky and not feel intimidated. It's fun, it's casual and overall it's not stiff or pretentious.
Another thing that Sit is passionate about is championing women in the whisky world, and four of his core partners are women from various industries. The bar has already hosted eight masterclasses with faces such as Chloe Wood from Bruichladdich and Patricia Byott from The Macallan and Highland Park, has had female guest bartenders like Rita Liu from Asia 49 in Taipei and has many more scheduled. Regardless of gender, whisky bars don't traditionally host numerous masterclasses and guest shifts, so Sit is also offering a lot more whisky education – and fun – than the competition. Moreover, the bar's support of women in whisky has attracted a large female clientele – something that other organisations have noticed, too. "We were recently approached by a mother's group who wants to promote breastfeeding in Hong Kong," explains Sit. "They're shooting a campaign in our bar and I love that. We're not just a bar – we're promoting education outside of alcohol too." Whisky & Words is also welcoming of charity events and recently helped to raise more than $15,000USD by hosting a photo exhibition in their venue for the benefit of the Cambodia Children's Fund.
We're not just a bar – we're promoting education outside of alcohol too
But of course, there's the whisky, too. Whisky & Word's collection is currently composed of 300 different bottles, which are approximately 60 percent Scotch, 25 percent Japanese, and the remaining 15 percent is made up of bottles from around the world: "Of course, we have American bourbon as well as Indian, Taiwanese, Australian, Irish, English and French whiskies," says David, as he's a fan of supporting all varieties of the spirit, especially lesser known bottles. "We really want to promote independent bottlers. They're always such passionate people who select the best cask and do an amazing job."
The collection also has its rarities, boasting a bottle from Little Mill – one of the oldest distilleries in the world, built in 1772 and closed in 1996. There's also one of the 1,500 bottles of Macallan Grand Reserva 15 year old, which was allocated through a ballot in 2017; a Highland Park Hong Kong exclusive; a William Larue Weller – winner of Whisky of the Year by Jim Murray and the full set of Diageo's Game of Thrones Scotch single malts. "It's good to see big brands like Highland Park recognising that Hong Kong is a growing whisky market and creating products to suit the local palate," Sit says.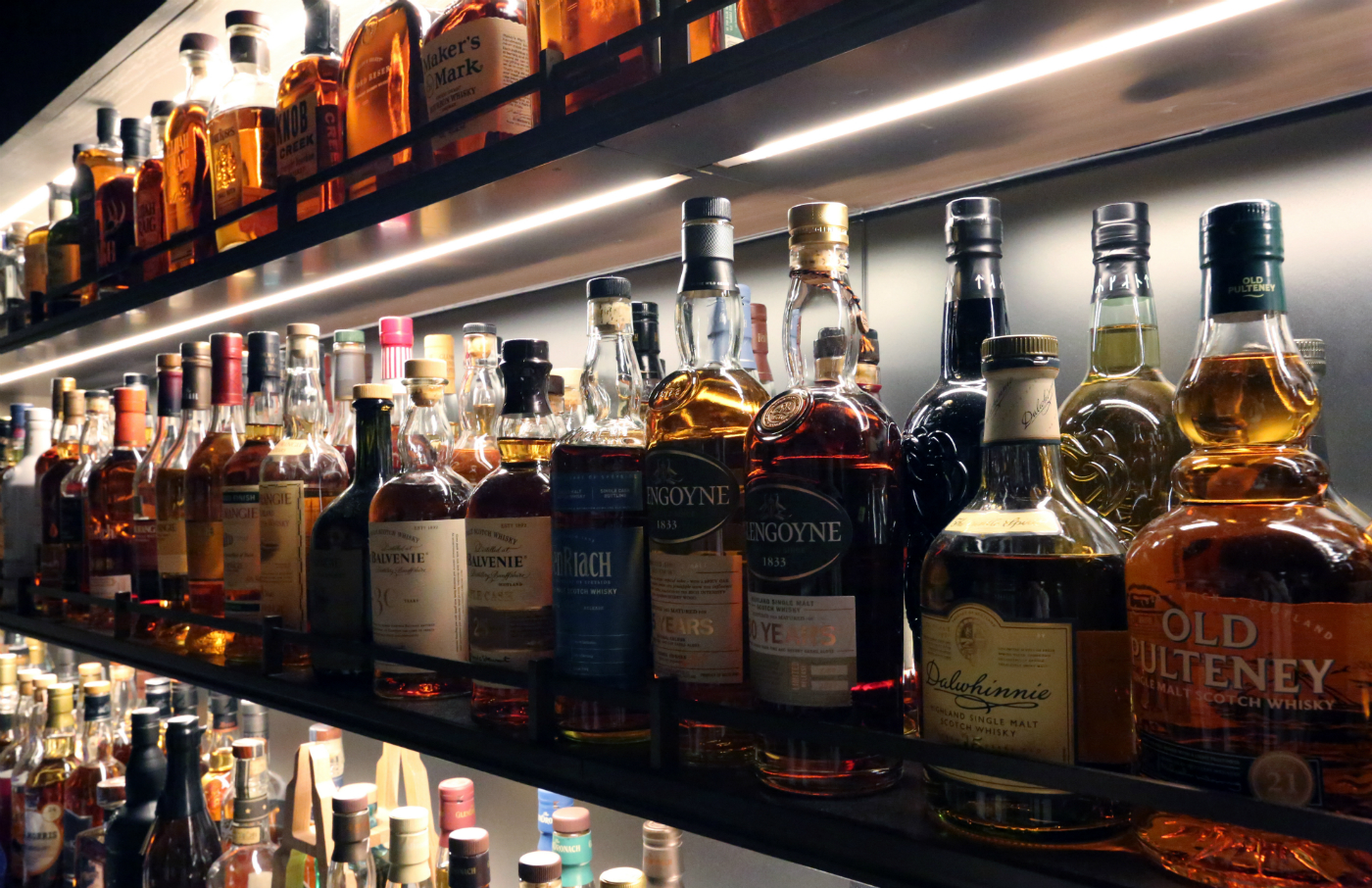 The collection is a labour of love, passion and hand carrying. "We work with so many different suppliers, so we can hand pick a little here and there," Sit explains. "My partners and I also try to hand carry as much as possible when we travel. My wife and I visit Japan a lot, and ironically Tokyo has some amazing Scotches – more than Japanese whisky in many cases now – which is strange when you think about it."
Though Sit still has his day job, he's become firmly entrenched in Hong Kong's tight knit bar scene, joining major distributors as well as other bars in lobbying the government to change taxation of alcohol in Hong Kong, which currently slaps 100 percent tax on any bottle above 30 percent abv. "Hong Kong has become one of the most disadvantaged regions in Asia when it comes to importing whisky. Lowering the taxation will benefit the whole industry." Sit also speculates, and rightly so, that lower taxation would mean premium whiskies can be sold for less, thus increasing the quality of the drinks served. This will encourage people to try more than the current affordable standard offering, and enhance the experience for customers: "The government worries it will encourage binge drinking, but I believe it'll get people off the streets and into the bars, drinking better products that won't leave them feeling so rough!"
---
Whisky & Words 7 Shin Hing Street, Central, Hong Kong. whisky-and-words.com.