IB HQ puts hospitality and flavours first. By Holly Graham.
What started as a lightbulb moment when Kamil Foltan was developing the beverage program for the Potato Head Group in 2016, The Indigenous Bartender now has a physical home.
Initially an online platform for like-minded bartenders wanting to explore locally sourced ingredients and use them in cocktails with a culinary approach, followed by a series of pop-ups, the concept now has a headquarters in Singapore called – funnily enough – IB HQ.
Co-owner and Kamil's wife Zurina Bryant explains it was a natural progression for The Indigenous Bartender to have its own space. "It's important that we ensure the quality of the drinks – that no matter who serves them up – is the same and is in a space where everyone can find us easily."
While the concept may have previously been homeless, Bryant explains the bar – designed by the IB HQ team themselves – couldn't now be more homely. "IB HQ is meant to feel like a home. There's a long bartender's table that's more like a dining table, with tables for couples and a couch area. We sourced the wood from local carpenters here in Singapore and chose pieces of wood we wanted. We didn't have a massive budget so it was quite fun seeing what we could do with what we had."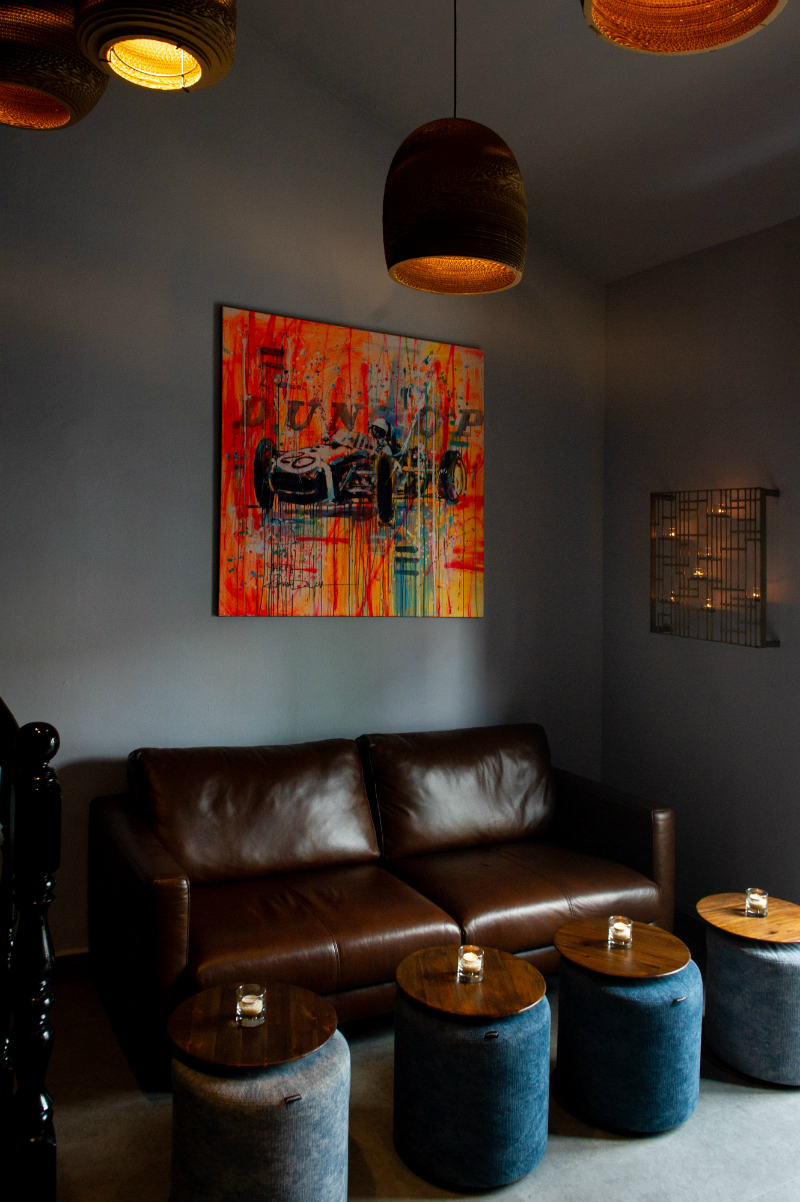 Bryant's carefully curated playlists currently stand at 31. "I've made a different playlist for every day of the month to keep it interesting for the guys working, as well as our regulars. It's a mix of eclectic toe tappers, playing softly in the background. Lots of people complain they can barely talk in loud bars, so we figured making it more mellow adds to the homely atmosphere."
Most important to Bryant and Foltan however, are the flavours in the drinks – and it's the comfortable atmosphere that they believe will encourage the uninitiated to try drinks with new flavours that they may not have tried before. "While there's a menu, we are happy to tweak drinks for customers. Kamil's drinks have always been a bit different," says Bryant. Or as Foltan himself puts it: "questionable".
Foltan says the menu concept is inspired by a want to cater to everyone's preferences. "I really want to go back to what cocktails are and make them appeal to experienced drinkers, experimental people who want to try something new and those who really have no idea where to start." What about these "questionable" drinks? "A few of the flavour combos are a bit out there – like parsnip and pineapple for example – but they work and because of that experimental drinkers are happy and the customers who are initially unsure are rewarded when they make a daring choice."
Bartenders are becoming more knowledgeable liquid chefs
There are what he calls "safer bets" on the menu, as most drinks are twists on a classic. For example the Musa – with banana whisky, maple syrup and xocolatl bitters – is a funky Old Fashioned rework and the Giacomo with cocoa vodka, Campari, sweet vermouth and orange is a chocolate and orange Negroni which Foltan insists actually tastes like chocolate and orange: "Sometimes drinks don't taste like they're meant to, but these do. I'm a big flavour guy."
Foltan always wants to pay respect to the origin and culture of ingredients as much as possible. "For example, peaches are originally from China, but people think it's a European flavour due to liqueurs and French cooking. A lot of beautiful fruits and herbs and spices have come from colonisation, explorers and merchants, then they become hybrids of different species as they develop their DNA in different habitats to survive."
Though IB HQ is not restricting itself to Asian flavours, the bar's first menu – which will change quarterly – will use a lot of them. There will also be a seasonal menu based on the team's travels, research and whatever has caught their curiosity as well as special flight of cocktails focusing on one ingredient. And Foltan says he wants the bar to be able to host all kinds of different themes: "If we decide to do a Mexican party, we can focus on Mexican ingredients that can be found in Asia, for example."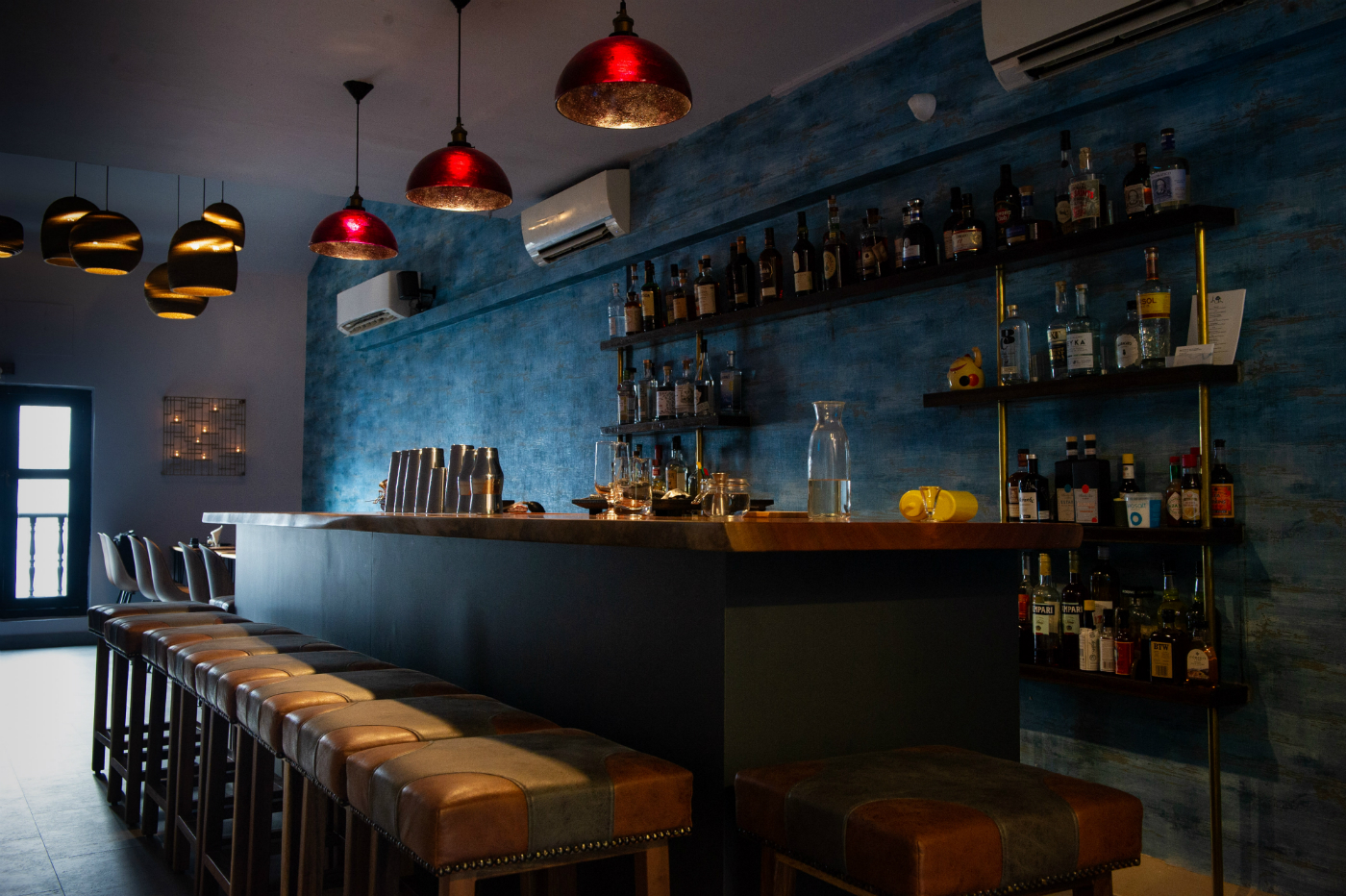 To aid him in his experiments is Foltan's right hand man I M Logaraj (previously at Fat Prince, Flying Squirrel, Bacchanalia) and IB HQ's attic laboratory, replete with a dehydrator, rotovap, vacuum machine and coming later will be a centrifuge, different juicers and a Thermomix, to name a few toys. Foltan praises chefs for utilising these gadgets to create amazing techniques that have found their way into modern bartending. "You see them being used in amazing ways in places like Singapore's Operation Dagger and Tippling Club, Scout in London and The Old Man in Hong Kong – and IB HQ is headed in that direction as well. Bartenders are becoming more knowledgeable liquid chefs."
Foltan points out that these kind of methods also allow for a more service driven concept, as much like IB HQ, they are all heavily prep orientated, so execution is easier during service. "This allows bartenders to go back to basics and focus on hospitality. I think we'll see a lot more of that over the next few years – no crazy garnishes, just simple elegant glassware and better hospitality which will result in customers having the confidence to ask for their own drinks or something similar to what they like rather than just sticking to a menu or classics."
And, as Bryant and Foltan put it, IB HQ is "Going back to the old school. A lot of bars just seem to take everything too far these days. We just want people to have a second home, enjoy their drinks, experience great flavours and feel comfortable."
Recipe (Click to view)
Bloody Maria by Kamil Foltan
---
IB HQ 774A North Bridge Road, 198742, Singapore. +65 9025 3234, ibhqsingapore.com.