Minimal decor and simple but tasty drinks is the name of the game at Fancy. By Holly Graham. 
Fancy in Singapore is quite, well, the opposite of its name. The decor is stripped back, the drinks are fuss-free and garnishes are simple – or omitted altogether. As co-owner Glen Chan says: "Straight up – these are our drinks and it's the taste profile that does the talking," of cocktails created by bartenders Sin Kim Shin and Jayden Ong.
Located on North Canal Road, Fancy counts the decorated 28 Hong Kong Street and Vasco as near neighbours, but strips things back to basics. Co-owned by Chan and William Chua, the pair aim to provide guests with an educational experience. "We want people who are new to cocktails to not feel intimidated, by giving them an experience they've never had and arming them with knowledge," says Chan. "We will happily tell them everything they want to know about the craft. And for those who don't want to know, they can just enjoy great drinks."
Chan, who comes from an architectural background, designed the 2,000 square foot venue with minimalism in mind. "I thought to myself, there's no need for decorations and nonsensical ornaments that don't mean anything. So why not keep it simple with raw finishes?" His favourite feature? The c-shaped, six-metre bar with 16 seats, which is visible no matter where you sit in the venue. The back bar is suspended from the ceiling to maximise space, and the bar top is also on the same level for bartenders and customers, along with a visible apprentice table where prep and experiments take place. "I think it's what sets Fancy apart, as we want customers to see everything," says Chan. "Most bars try to hide that back-end stuff, but we show everyone what we are doing, in the hope they learn something from it."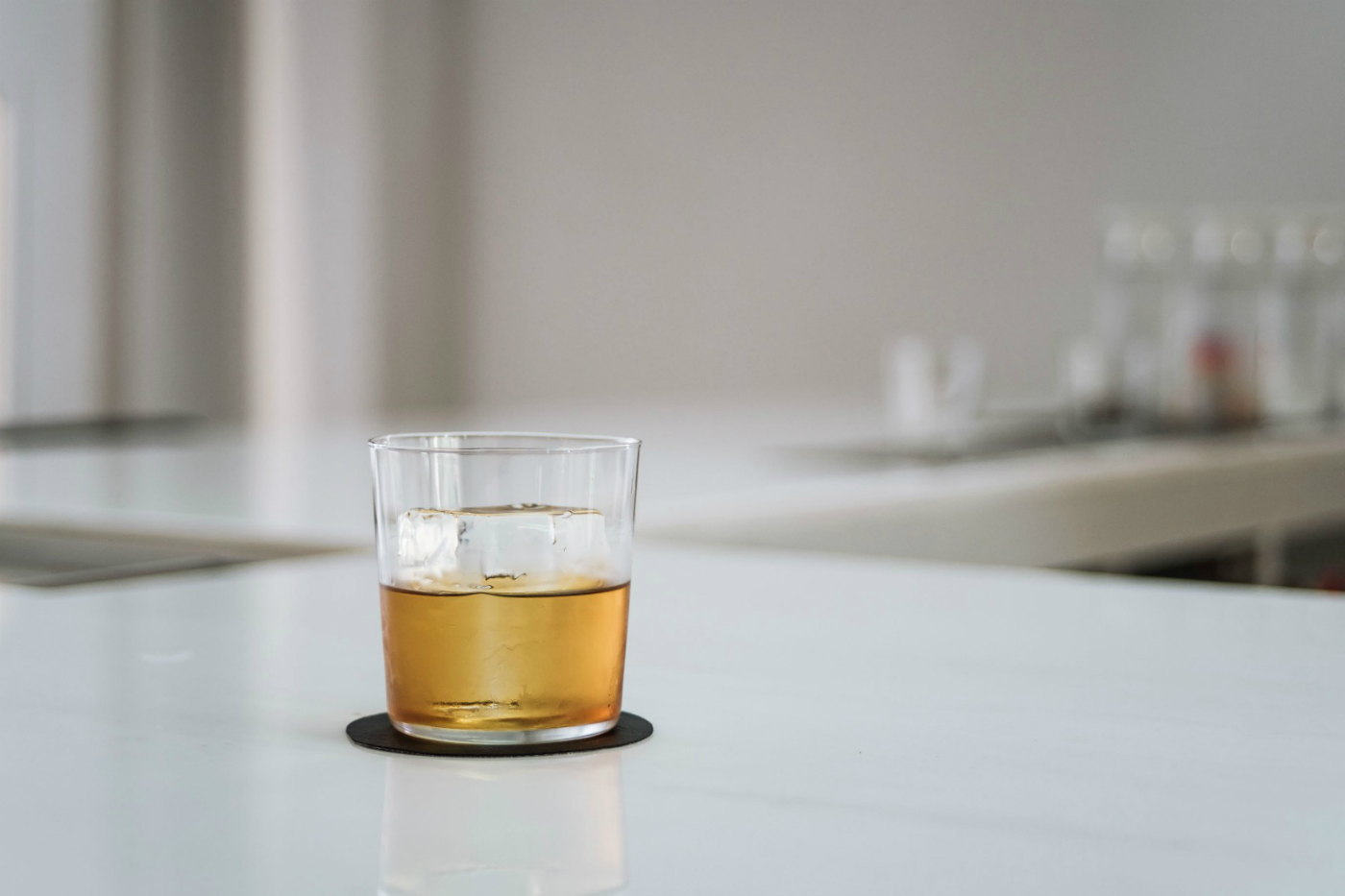 With minimal design and an exposed bar, Chan says its hospitality that gives Fancy its atmosphere. "It's a blank canvas, but we're a team who really shares a passion. Kim and Jayden share our common goal when it comes to hospitality, concept and working attitude and it's their drinks and interaction that really make Fancy what it is." The current menu, Pollen, is conceptualised by Kim and features drinks that incorporate flowers and flower-infused spirits. Best-sellers include the Osmanthus – an old fashioned variant with floral notes,  and the Elderflower, in which dried elderflower is infused with vodka.
Fancy also has a restaurant, serving what Chan calls classic recipes with personal twists. Thanks to the marriage of kitchen and bar, waste is kept to a minimum and ingredients are maximised across the two. "For one of our drinks, we only use the grapefruit peel, but rather than waste the juice of the fruit, the kitchen uses it in a ricotta filo pastry recipe."
Chan admits he and Chua are rookies when it comes to opening a bar and they had their fair share of problems. "We were disorganised. We didn't even know where to put our ice wells and barspoons! It took us several attempts to find what looked and worked the best. But hospitality is the most important thing, and we had no doubt that we can and will provide the best service, as that's what brings people back."
Recipe (click to view)
Elderflower
---
Fancy 35 North Canal Road, 059291, Singapore. +65 6535 0332, fb.com/fancy.sg.