Mike Cheong nabs a trip to Copenhagen in October.
Mike Cheong, mixologist at the DRINK Cocktail Bar at FOO'D by Davide Oldani in Singapore, has emerged as Asia's winner of the Teisseire Asia Flavour Masters Regional Competition. Launched for the first time in 2017 by the French syrups label, the competition is on the hunt for the most talented and innovative bartenders to join the brand's Flavour Masters Collectif – a group of trailblazing bartenders from around the world.
This year's Flavour Masters kicked off in July in three countries in Asia – Singapore, Indonesia and Vietnam – with contestants schooled on the science behind flavour and the brand's range of flavours, before using their new knowledge to create two new drinks. Two representatives from each market were then selected to duke it out at the Teisseire Asia Flavour Masters Regional Competition at the Boudoir Lounge at the Sofitel Plaza in Ho Chi Minh City, with the winner chosen to represent Asia on a trip to Copenhagen in October.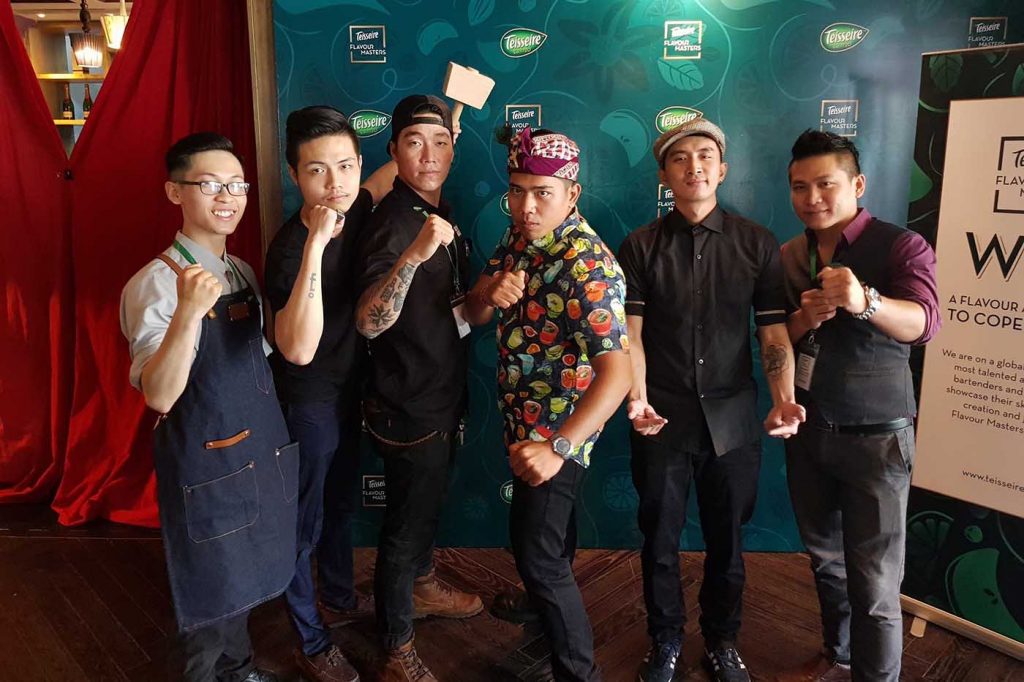 At the regional finals in Ho Chi Minh City on August 30, the competition was down to the six finalists: Dinh Thep, (Layla Eatery & Bar) and Nguyen Hoang Vu (XX Bar) from Vietnam, Hendry Effendy (Union Group) and Igede Bacudewa Krisna Virgantara (Ayana Resort Bali) from Indonesia, and Singapore's Benedict Poh (Employees Only Singapore) and Cheong. After a day of training on the Teisseire Flavour Academy program, developed in partnership with Oxford University researchers, the contestants were taught how to create better drink experiences for their customers based on the academy's scientific research.
Day two was the competition proper and all six bartenders were challenged to create another two cocktails to nab the grand prize. In the Green is the New Black round, the six were tasked with using the new Teisseire Les Fruits Cucumber to create a drink that reflects today's food trends. Next, in the Chic & Simple round, contestants had to create a drink exuding effortless elegance using either Teisseire Les Fruits in Raspberry or Passion Fruit or Les Gourmands Cinnamon.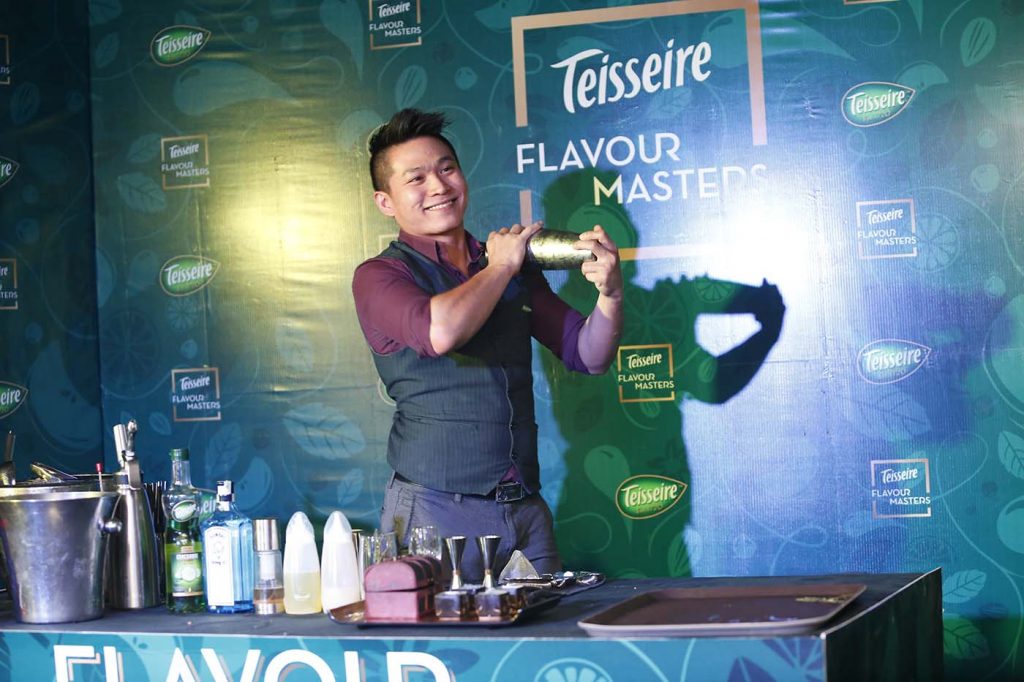 Judging the competition was Mark Huang (Woo-Life Group Taiwan), Christopher Loh (Teisseire global brand ambassador), Pham Minh Tan (The Alley Cocktail Bar & Kitchen and Tre Craft Beer & Bistro HCMC) and Pham Dinh Song (Pha Che Education Professional Bartending & Mixology Training Centre Vietnam).
In the end, Cheong triumphed, with judge Tan praising his Passion of Joel Robuchon cocktail (recipe in the link below) made for the Chic & Simple challenge: "The presentation was very good and the story he told created an amazing link to the cocktail." Teisseire's Loh also complimented Cheong's brand knowledge, and both his cocktails' balance and flavour.
"Teisseire is great in many ways – I would elaborate but it's going to be a ten-page long essay!" said Cheong. "During our trip, Sam Wong [Teisseire's regional brand ambassador – Asia] conducted a masterclass about how our senses perceive and affect flavours, and it was a good reminder that we shouldn't just put our focus and effort on the taste of a cocktail, but in other areas such as aroma and presentation."
For his win, Cheong will travel as Teisseire's guest to the World Cocktail Competition in Copenhagen in October, experience a Flavour Safari in the city with his fellow Flavour Masters, and take home a cash prize of US$1,200. He will also be inducted into the Teisseire Flavour Masters Collectif, made up of flavour innovators from around the world, enjoying a series of events, sharing summits and networking opportunities in Copenhagen.
Recipe (Click to view)
Passion of Joel Robuchon
---
For more on Teisseire, see their website.