The fresh face at Employees Only Singapore will join 10 winners from the region at the final in Ho Chi Minh City in October. By Natasha Hong.
Three months after the third edition of La Maison Cointreau kicked off in Singapore, the city has crowned a winner. Employees Only Singapore bartender Jake Page beat 24 other applicants over three rounds of competition, and was crowned the winner of the regional leg of the spirits portfolio's annual competition at a surprise final challenge on August 22.
The Singapore section of the global competition commenced in June, when bartenders were invited to submit a thesis on the White Lady, plus their own creative rendition of the cocktail. The pool was then narrowed down to the top 12 entries, and these semi-finalists called up on June 28 to make their creations using Cointreau orange liqueur and four other ingredients, echoing the spirit's simple four-component make-up (orange peels, sugar, alcohol and water). Also in the semis, the bartenders were asked to create a cocktail based on their own talents using Remy Martin's premium Cognac Fine Champagne, reflecting the brand's One Life/Live Them campaign with multi-hyphenates Jeremy Renner and Huang Xiaoming signed on as celebrity spokesmen.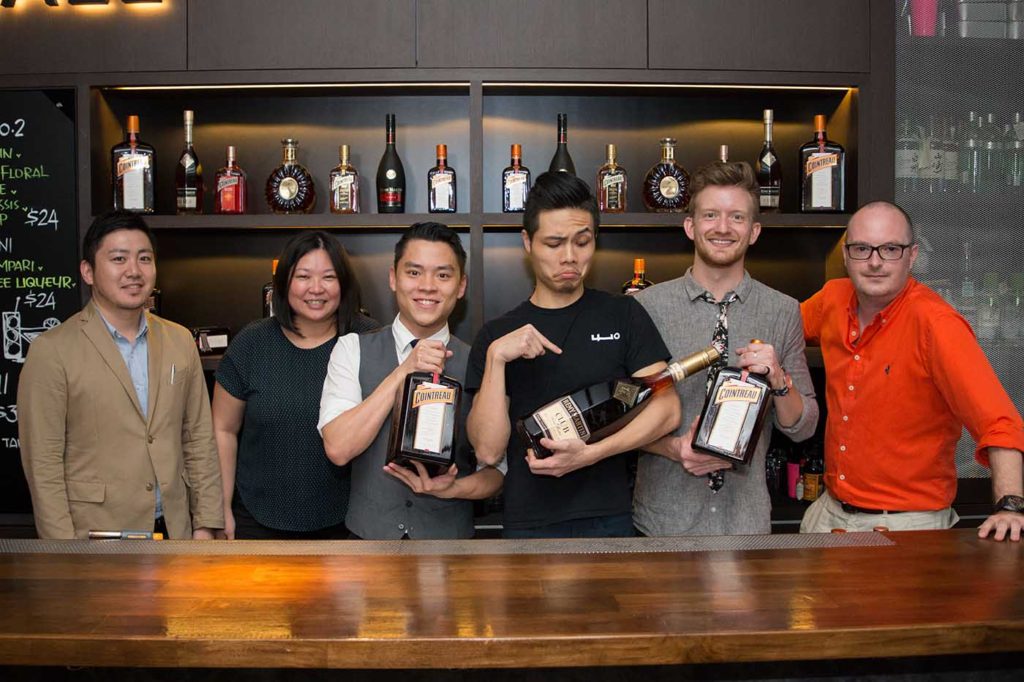 Judging the two rounds were Jigger & Pony Group beverage director Aki Eguchi, wine and spirits editor June Lee, and regional on-trade channel manager for Remy Cointreau Richard Gillam. Atlas's Edriane Lim and Page emerged as the front runners after the Cointreau round, while Page's colleague Benedict Poh also earned an advantage after the talent-inspired cocktail bout.
The finals, sprung as a surprise on the 10 top bartenders on August 22, began with a foraging expedition through the flora and fauna of Ann Siang Hill, with Native's owner-bartender Vijay Mudaliar leading the session. After turning the candidates loose on the edible herbs, fruits and spices in the area, they were bussed over to a quick class on flavour extraction techniques by Antidote at the Fairmont Singapore's chef de cuisine Tryson Quek, then briefed on their final task: to create a cocktail with The Botanist Gin, which would be judged by how they deployed their pickings and showcased brand knowledge, bar-side professionalism and culinary abilities. The advantage that Lim, Page and Poh won in the semis earned them extra time to simmer, siphon and tinker with their entries before presenting.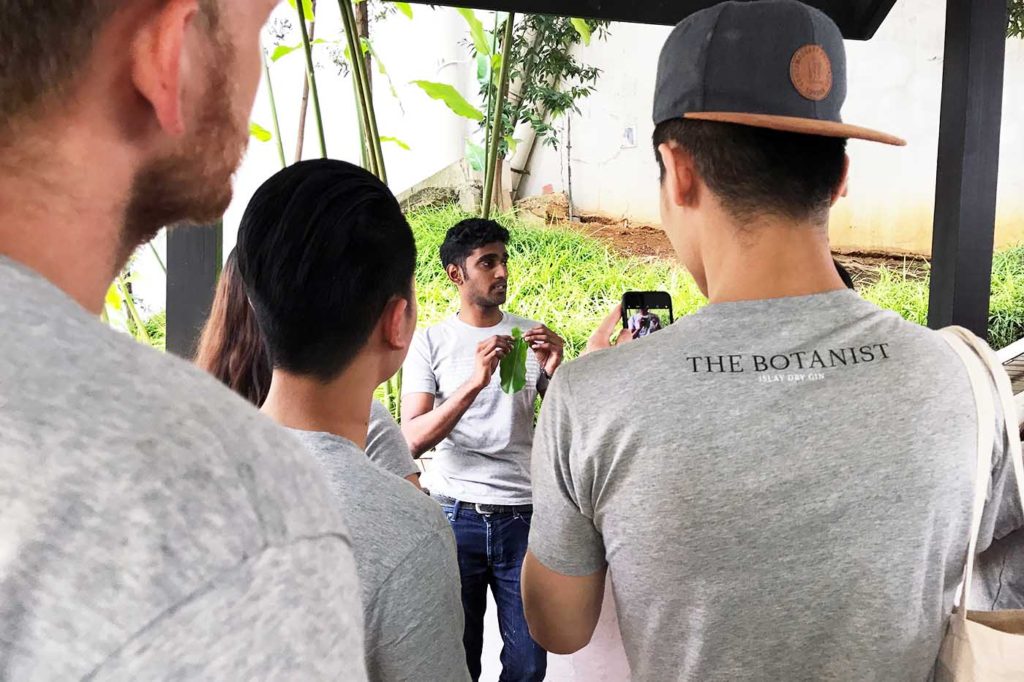 With all the cocktails tasted, the judges (Mudaliar, Quek, Antidote at the Fairmont Singapore's head bartender Bannie Kang, and Remy Cointreau's South East Asia and Pacific marketing director Elisabeth Tona) selected the round's top three: Eugene Tan from Atlas, who paired hand-plucked belimbing (a cousin of the starfruit) with cocoa mint to win third place in the round; Page, second, who incorporated betel pepper into a citrus mix in a take on the French 75; and finally, in first place, One-Ninety Bar at the Four Seasons Singapore's Joseph Haywood, who wowed with his product knowledge and with his From Islay to the Straits, which riffed off the White Lady with a syrup of galangal root, clove leaves, tamarind and betel pepper.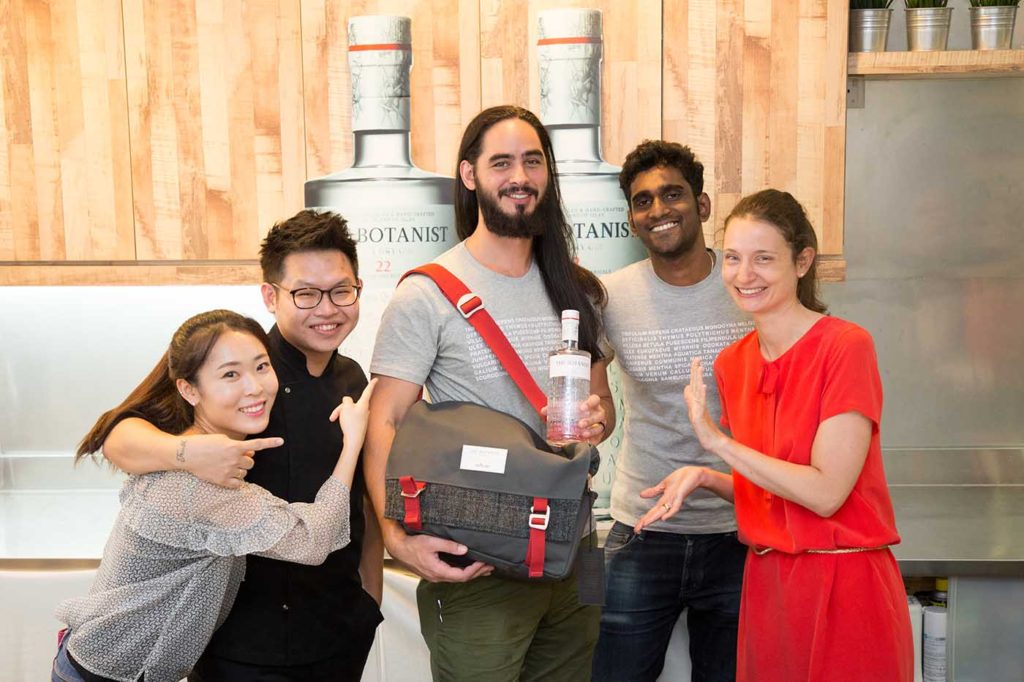 With 50 per cent of the day's score counting towards the final tally, Allison Tan from Jekyll & Hyde came in third in the overall standings, and Page edged Haywood out by a razor-thin margin of one point (1,202 to Haywood's 1,201 points) to take the Singapore title. At the regional finals in Ho Chi Minh City from October 23 to 25, he'll be joined by country winners Angel Ng (PS150) from Malaysia, Joey Cerdinia (Blind Pig) from the Philippines, Younjung Oh (Keepers) from South Korea, Chatchai Kanjai (Eat Me) from Thailand, and the soon-to-be-crowned representatives from Hong Kong, Indonesia, Vietnam, Japan, Australia and New Zealand.
This year's La Maison Cointreau Singapore finalists are:
– Stephanie Lim (Bitters & Love)
– Joseph Haywood (One-Ninety Bar at the Four Seasons Singapore)
– Jake Page (Employees Only Singapore)
– Benedict Poh (Employees Only Singapore)
– Marie Ng (Highball)
– Bell Paradee (Tess Bar & Kitchen)
– Paulo Naranjo (The Ritz-Carlton Singapore)
– Eugene Tan (Atlas)
– Edriane Lim (Atlas)
– Allison Tan (Jekyll & Hyde)
---
For more information on Remy Cointreau, visit remy-cointreau.com.