As hydrosols gain popularity in cocktails, bartenders from Singapore, Hong Kong and Indonesia share their thoughts. By Holly Graham.
Hydrosols are created by distilling plant materials such as fruits, leaves, flowers, stems and the like using either steam distillation, hydro-distillation, combo-distillation or reduced pressure distillation which is achieved using a rotary evaporator. 
While they bear similar properties to essential oils, hydrosols are primarily made up of the hydrophilic compounds of plant materials, with a very small number of essential oil compounds. This results in more subtle and delicate flavours and aromas.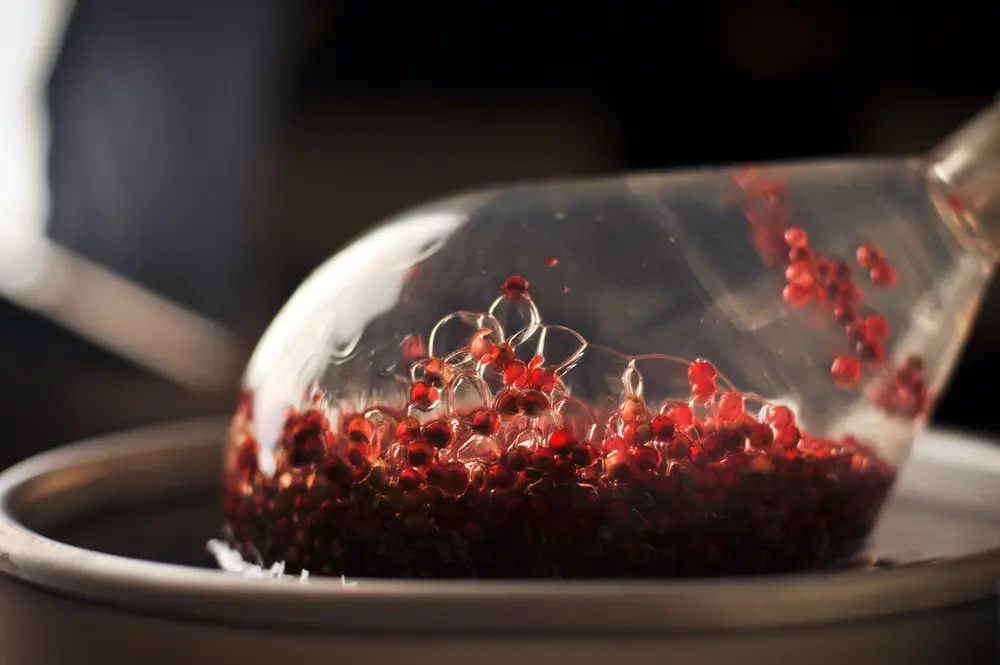 Hydrosols used to be a by-product of the essential oil distillation process, are used in beauty care and toiletries for their therapeutic qualities, but have now found their way into cocktails. Vijay Mudaliar (Native and Analogue, Singapore), Lorenzo Antinori (ARGO, Hong Kong) and Aldho Goenawan (Red Hare, Semarang) have been incorporating hydrosols into their bar programs. But why?
"Sometimes we might add hydrosols in drinks to replace a dilution element. For example, a tea hydrosol instead of water. For non-alcoholic drinks, it serves as a base such as our morita hydrosol that we add with clarified strawberries and basil before carbonating," shares Vijay.
At ARGO, hydrosols are the backbone of the bar's signature Martini, and also serve as a dilution element. Lorenzo and the team have created a citrus and savoury hydrosol, using seasonal ingredients, distilling them at different temperatures depending on the type of ingredients being used and the result they want to achieve.
Lorenzo explains: "Guests are offered the choice of either the citrus or savoury hydrosol, and we pour it into our bespoke Martini glass and add a layer of frozen ARGO gin on top at the table. Because our hydrosols for the Martini are seasonal, it means they create a fun and dynamic serve, allowing guests to experience a slightly different Martini according to the different times of the year."
While Lorenzo, Vijay and Aldho all agree that hydrosols add flavour and dilution to cocktails, Aldho points out hydrosols mean he doesn't have to rely on artificial flavoring or heavily flavored sugar products, especially due to the texture they add to a drink. Aldho adds that the dilution element it provides goes beyond just cocktails, but can enhance other ingredients: "We use our champaka hydrosol to dilute our house curacao, tincture, mocktails, syrups and other things to add floral and fruity elements in aroma and flavour." It's worth noting that to create the champaka hydrosol, Aldho manually steam distills using a stainless steel pot, stove and ice, whereas most bars currently use rotary evaporators.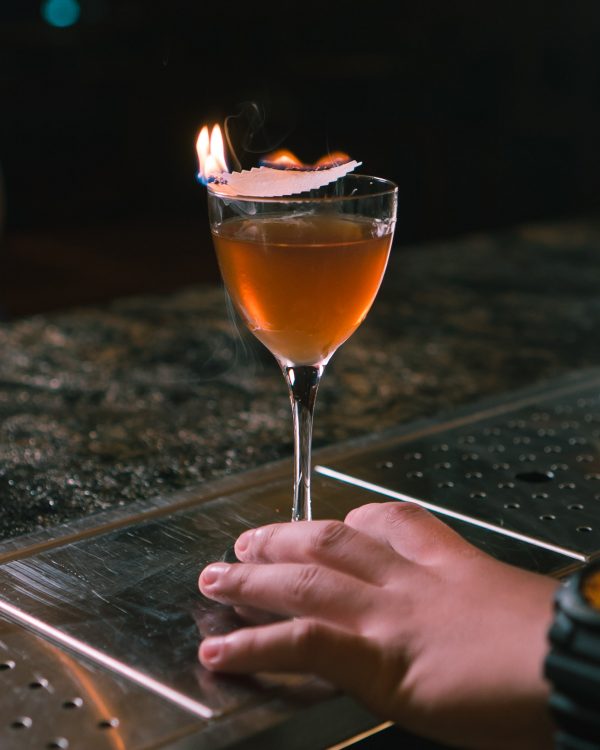 Since the rise of non-alcoholic spirits such as Seedlip, which is essentially a hydrosol, their popularity has increased, but there are some who just dismiss it as "flavoured water".
"It's hard to compare hydrosols to a distilled spirit and I think that's why that feedback comes about," says Vijay. "The difference is hydrosols alone are not enough, we have to bind the flavours with citrus and sweetness before it really comes alive. Bartenders have to look at hydrosols as such and not compare them directly to distilled spirits."
Lorenzo adds: "As long as they taste good or complement and elevate the drinking experience, call it what you want. Everything needs to have a purpose and current technology and new techniques have enabled us to create exciting new flavours which can be great when applied to alcoholic or non-alcoholic drinks."

Aldho believes hydrosols have gained popularity in cocktails recently because "water is the enemy of flavours, so by adding a hydrosol, it dilutes and adds flavours at the same time. Plus the expansion of the low/no abv category means they are a good alternative for those who don't wish to consume alcohol. Plus, the possibilities are endless: they can be used for drinks, sorbet, water based perfume, halal food essence, soap etc. Right now, we are exploring how to use hydrosols for a garnish other than just as an atomiser."
Lorenzo adds that hydrosols are helping people realise alcohol-free beverages can be exciting and delicious too. "I also think bartenders' curiosity for new flavours and techniques have pushed the boundaries of what a liquid can be. The surge in popularity of non-alcoholic spirits has definitely played an important role." 
Vijay believes that flavour has become the main focus in the industry and bartenders are looking at every possible way to improve flavours from clarification, distillation, the use of salts, carbonation and says hydrosols are just the next part of that exploration.