A new rum-running bar takes flight, with a mission to popularize the virtues and versatility of cane spirits. By Dan Bignold.
"I honestly thought we would be another bar that went through a lot of Hendricks, Monkey 47, Macallan, Johnnie Walker, and the odd bottle of rum," says Joshua Ivanovic, co-owner of new Kuala Lumpur drinkery Junglebird. "It's been the absolute, exact opposite. Rum makes up 60 per cent of our bottle sales, and 95 per cent, if not 96 per cent of our wet sales."
Why does Ivanovic seem surprised? His bar stocks 90 different cane spirits on its shelves, boasts a bar counter decorated with bamboo, rattan furniture everywhere, and takes its name from one of Malaysia's most famous cocktails – the recently reborn, Campari-flecked tiki quirk that is the Jungle Bird.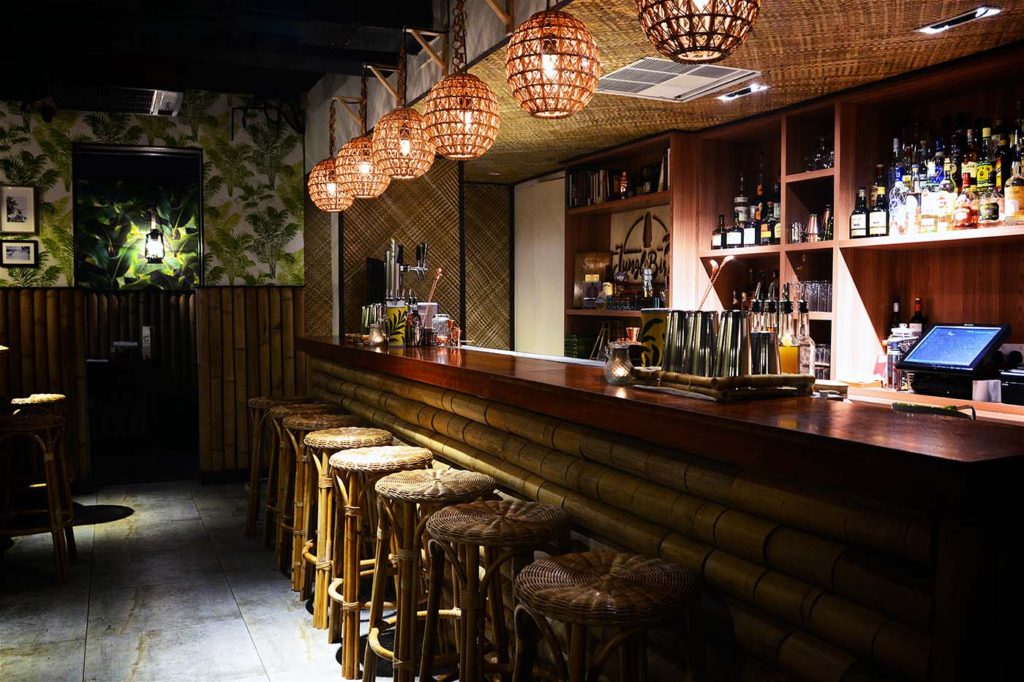 The truth is, although rum was the mission, Ivanovic hadn't even convinced himself that the city's whisky- and gin-quaffing majority would take to it. "But, we are now getting a lot of people coming and saying, 'I don't know anything about rum, but I hear you have lots, so what can I try.' And we're like, 'Great!' We put nine bottles on the bar and offer them a taste of this, a dram of that, and off we go. People are willing to give it a go."
British-born Ivanovic came to Malaysia in 2010, after a career bartending in London, including stints at Milk & Honey and Mahiki. "I worked at Mahiki for a couple of years between 2007-09. I fell in love with rum there – I was forced to, working under Richie Hall. So this love affair with the spirit has spanned a good decade." His particular fondness right now is for Guyanese and Jamaican rums – "the longer the fermentation and the higher the esters the better, as far as I'm concerned". The back bar is a demonstration of that passion, with rum rarities such as Basseterre (100RM per glass) and the Rum Nation Blue Diamond (70RM), besides three he counts as favourites (see links below) that all come from pioneering rum merchant Luca Gargano.
But Ivanovic isn't snobby: "All rums have their place: there are rums I use in our house-made grog which I wouldn't use in a cocktail. And this is why I love rum, because every rum is different. What one rum does, another rum won't do, so when you blend together they're doing two things. Jamaican white rum provides backbone, but it doesn't provide sweetness or coffee or chocolate. So blend it with something that does and you open up a massive spectrum of flavours. You can fiddle to your heart's content."
Bottle sales have also been helped by the accidental discovery of coconut water making the perfect local-friendly mixer. "We were opening and realised we'd forgotten all about mixers," he admits. "But there was this bottle of coconut water – someone tried it and it's been our standard mixer to give with bottles since. I don't want to offer coke."
The pairing also matches the bar's design aesthetic, which Ivanovic is quick to explain isn't tiki. "Tiki bars are fantastic, but tiki bars work well in colder climates. A tiki bar in Polynesia is just… a bar." So he got rid of all tiki's more kitsch elements – the pink flowers, the tiki heads, Polynesia in general – kept it tropical, but made the theme more Malaysia itself. "We came up with this concept 'Malaysiana': locally produced furniture, tropical wallpaper, and photography of old Malaya. We went to Ipoh, to the kampongs. We are not trying to be a 1940s bar, but we want to be a little bit dated so that you're still transported back. A haven from metropolitan KL outside."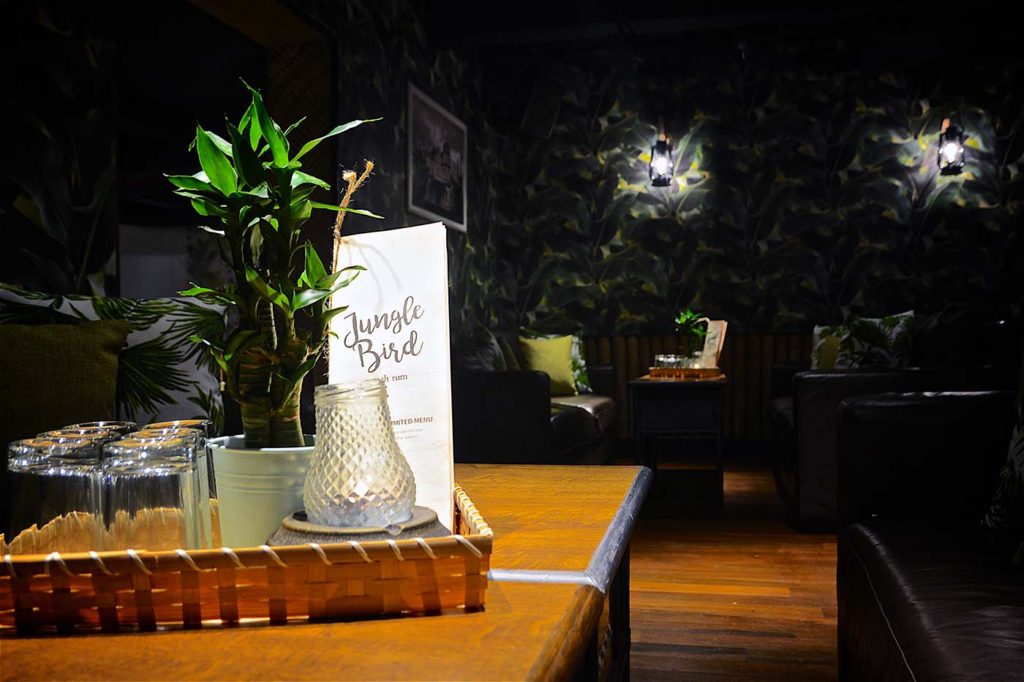 The rum focus has created some problems. Of those 90 labels, more than half had to be sourced from overseas, while supply via local distributors has often been patchy – "suppliers taking over new brands and then not importing enough, or stopping importing a brand that we've already shown we will use". But it's a fight he's happy to take on. "Bartending in KL is very positive. There's no arrogance. It's still building, moving so fast and people are embracing it. No one is talking about which bar you work in, which comp you've won. Everyone is a community." As for rum, he believes its time is coming next in the region. "It's a natural progression: there was cognac, then whiskey, now gin is having its boom. But rum is still globally the fastest growing spirit."
Three of Joshua Ivanovic's favourite rums (Click to view)
Habitacion Velier Foursquare 2006
Habitacion Velier Hampden 2010
Clairin Sajous 2013
---
Junglebird 15 Plaza Damansasra, Jalan Medan Setia 1, Kuala Lumpur, Malaysia. +60 3 2011 7715, fb.com/junglebirdkl