*This post is sponsored by Giffard.
Asia shines at the global final in France.
Asia has triumphed at the international finals of the Giffard West Cup, which took place on June 6 at the home of the premium liqueurs, spirits and syrups company in Angers, France. David Hans from Wake Me Up Cafe in Kuala Lumpur, representing Malaysia, took first place, with second place going to Christyne Lee, from Highball in Singapore. The pair were also the highest placed in the regional finals that took place in Bangkok on May 22, where they both booked their place at the French final.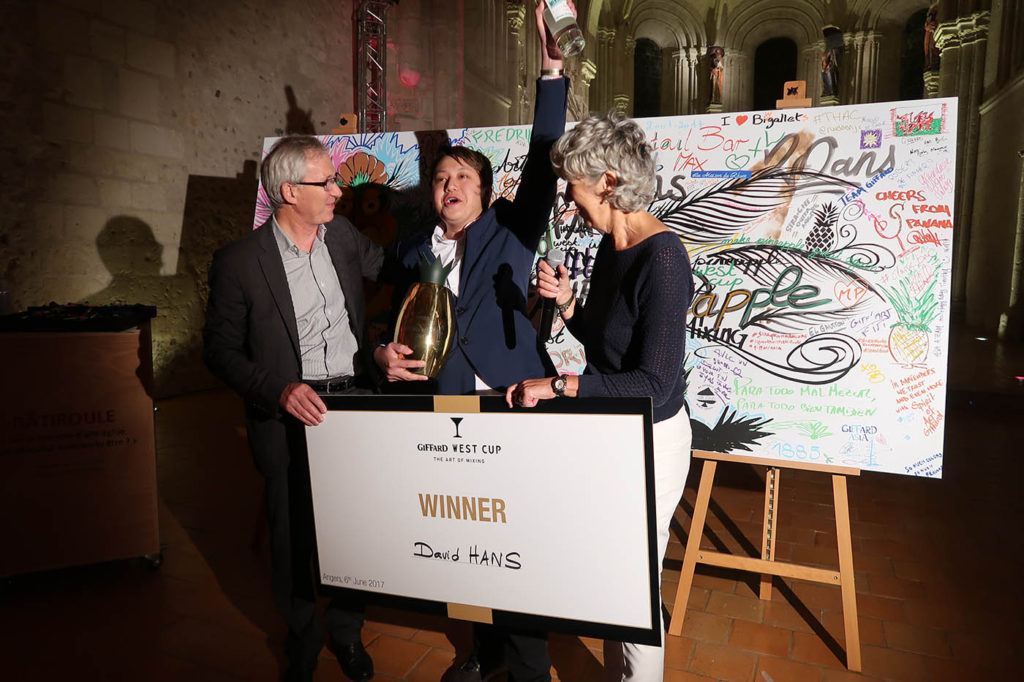 The global final saw 18 bartenders gather from around the world, for three rounds of cocktail-making. For the first, contestants had to present their signature drink. After this, the judges selected 10 to go forward to round two: creating a drink using the Giffard Premium range. Then finally, just three were selected for the final task: to make a drink with a list of mystery ingredients that they would like to enjoy with Giffard's founder, Emile Giffard. For the Top 3, David and Christyne were joined by American bartender Sam Treadway.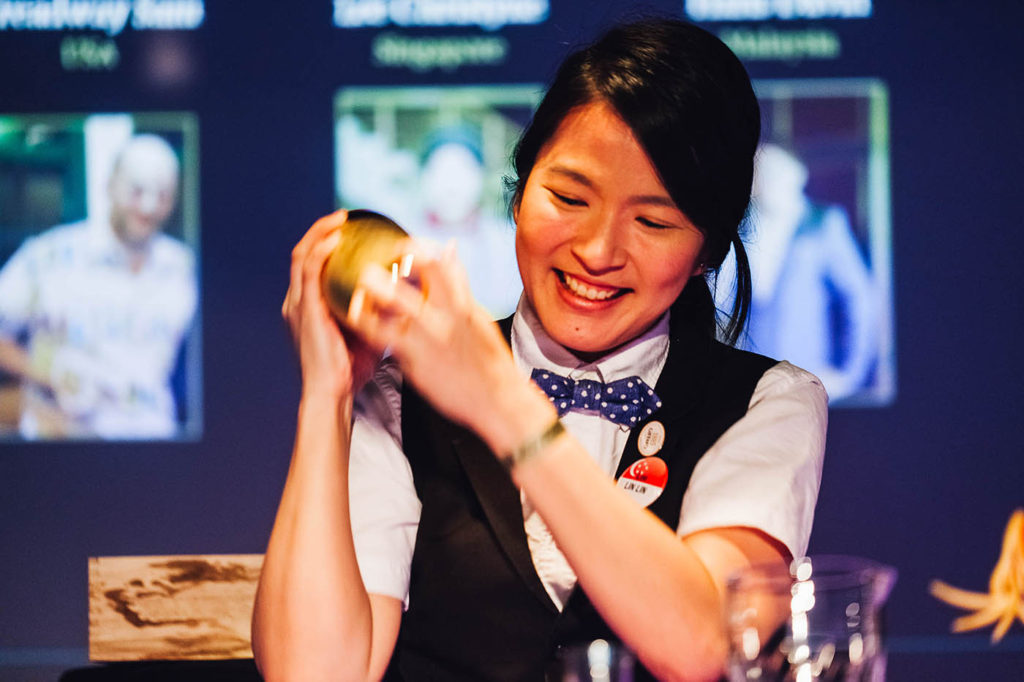 Judges for the competition included: Simon Difford from Difford's Guide; Amy Hopkins from The Spirits Business; Martin Krämer, two-time champion of the German Bartenders Association national cocktail competition; Fernando Castellon, founder of Bar Expertise and author of the Larousse des Cocktails and Grand Livre du Bar et des Cocktails; Edith Giffard, marketing director of Giffard; and Bruno Giffard, CEO of Giffard.
"During our visit to a few bars in Paris and from others bartenders during the competition, I learned about different bartending styles and trends. I also gained more understanding about Giffard products during the visit to the Giffard factory in Angers." – David Hans
Previously, six bartenders from Asia had gathered in Bangkok for the regional final. As well as David and Christyne, they were: Slamet Haryadi, M Bar, Hong Kong; Rambo Zheng, The Tailor Bar, Shanghai; Michael Keith Tubiera, Rambla, Manila; and Patcharaporn "Fon" Kongjun, Havana Social, Bangkok.
As well as their signature drinks, challenges included a speed round and a trip to source ingredients at Bangkok's famous Pak Khlong Talat flower market. The regional final was judged by: Milk Pailin, bar manager of Zuma Bangkok; Sandeep Hathiramani, founder of Beverage & Co from Hong Kong; Din Hassan, head bartender of Ce La Vi and bar consultant from Singapore; Pham Dinh Song, beverage expert and general manager of Beverage and Mixology Training School Vietnam; and Bruno Giffard. Watch a video of the regional final here:
https://www.facebook.com/giffardasia/videos/vb.1479544238775449/1498192586910614/?type=2&theater
Follow all Giffard Asia news and events at fb.com/giffardasia.