The new bars in Asia we loved in 2019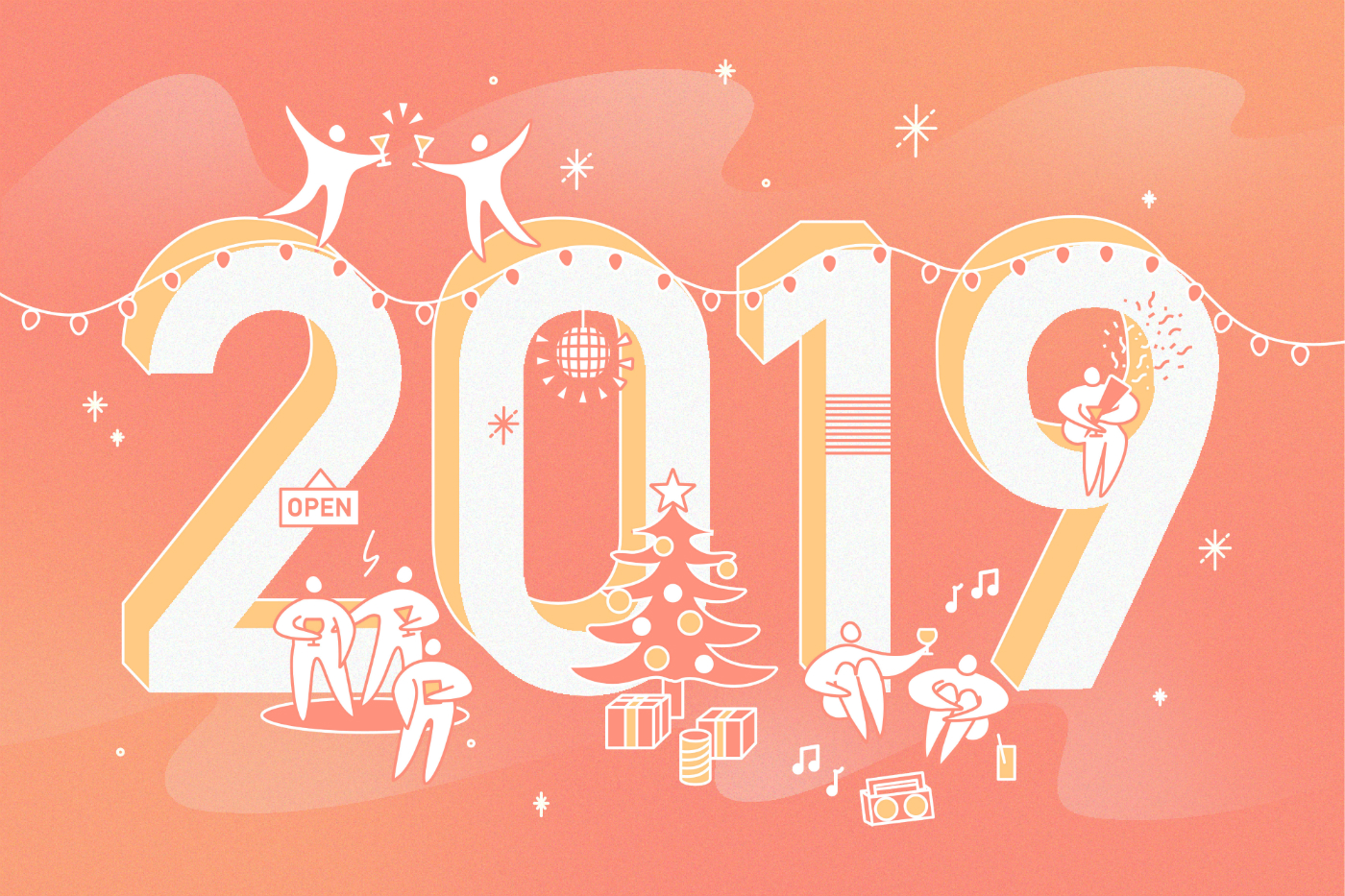 1/20
A look back at the biggest and best openings from the region in the last 12 months. By Holly Graham.
In 2019, Asia took 13 spots on the World's 50 Best Bars list – the most the region has secured since the list began in 2009 – and 11 on World's 50 best 100-51. Asia is on a steady upward trajectory based on 50 Best and other international awarding bodies, such as Tales of the Cocktail Spirited Awards, where Singapore saw a lot of love as Atlas bagged both Best International Cocktail Bar and World's Best Spirits Selection and Manhattan took home the plate for Best International Hotel Bar.
Awards aside, the quality of our region's bars and bar stars is undeniable. Asia's bars have been getting the global recognition they deserve, and there are a whole lot more who joined the stable in 2019. Without further ado, we pick the best bar openings from 2019, listed in no particular order.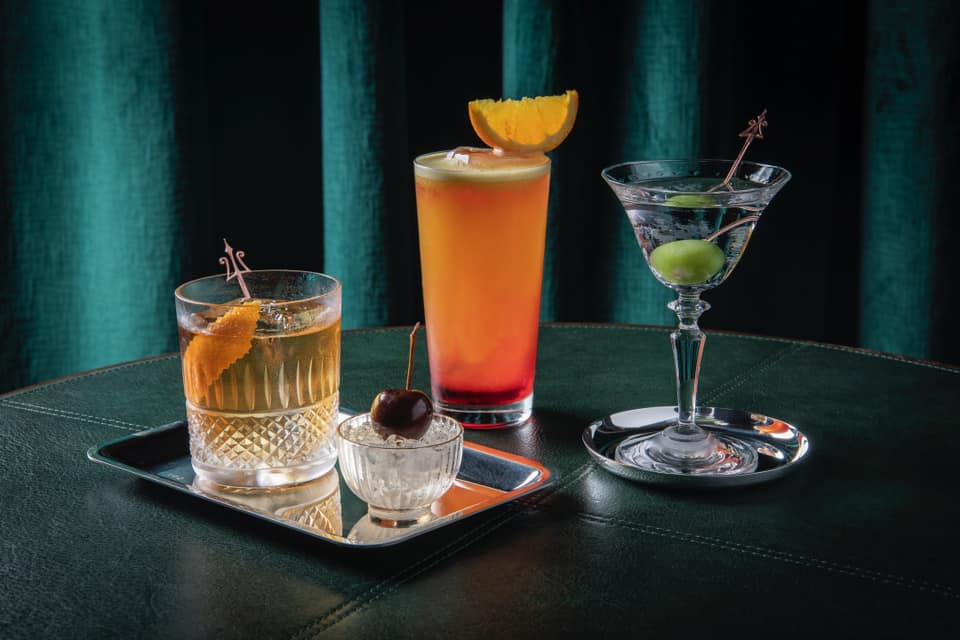 2/20
DarkSide (Hong Kong)
The eagerly anticipated Rosewood hotel opened in Hong Kong earlier this year, bringing it with DarkSide. Named after the moniker given to the Kowloon area of Hong Kong, DarkSide celebrates the best of dark luxuries, including dark spirits, cigars and dark chocolate – complete with its very own chocolate buffet. Live jazz punctuates this sophisticated bar which offers glittering views over Victoria Harbour, and other treats include exclusive casks of single-harvest tawny port from 1969 and Grande Champagne cognac aged in oak.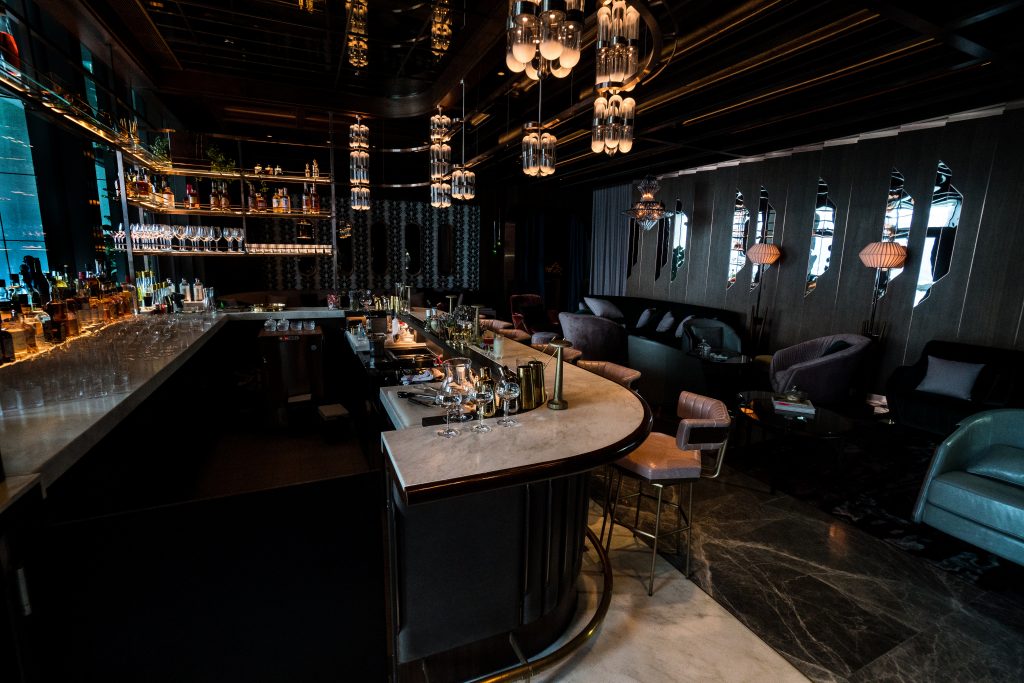 3/20
XX (Hong Kong)
Following up from DarkSide, Rosewood opened XX – a bar hidden within the hotel and only open to women. This speakeasy requires a telephone reservation to enter – +852 5239 9219 if you must know – and manages to nail a feminine theme without being too on the nose. With luxe-yet-sultry decor and neat little touches like slippers for ladies looking to ditch their heels and feel at home, XX is a grown up sanctuary that's giving women a safe space to drink, even if inevitably causing some controversy with its exclusivity. Still, it's a thumbs up from us to safe spaces for women.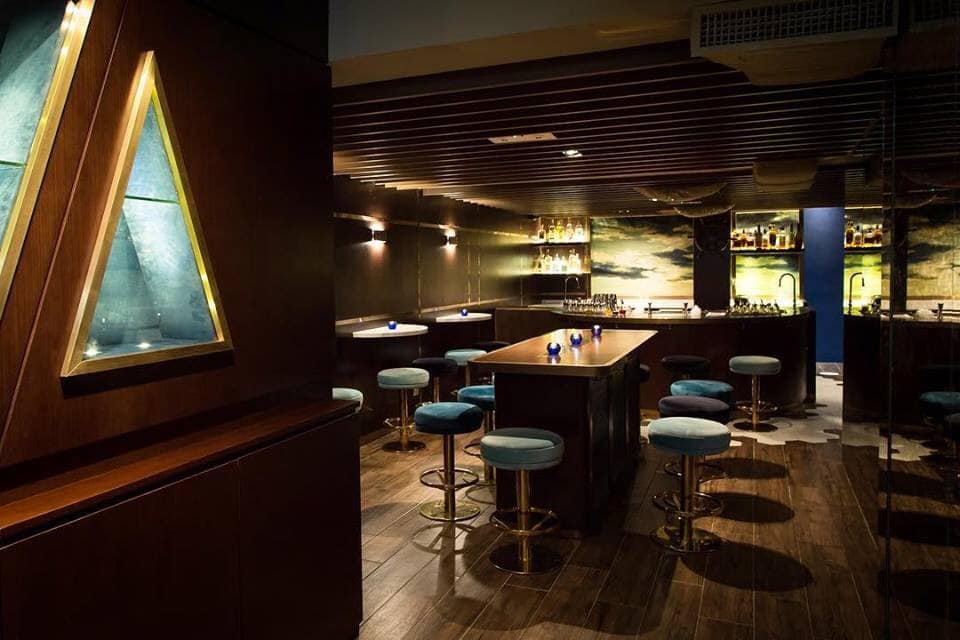 4/20
The Sea (Hong Kong)
The Old Man's long rumoured sister venue The Sea opened its doors in spring to complete the homage to the 1952 Ernest Hemingway novel The Old Man and The Sea. Tucked into a residential nook and slightly larger in terms of capacity and space, decor-wise The Sea flows from the same vein as The Old Man, but with oceanic hues and a semi-circle bar which faces a large communal table. Drinks here use similar techniques and equipment to those at The Old Man – rotovaps, centrifuges and the like – but are a little more straightforward and approachable, simply named by numbers one to ten.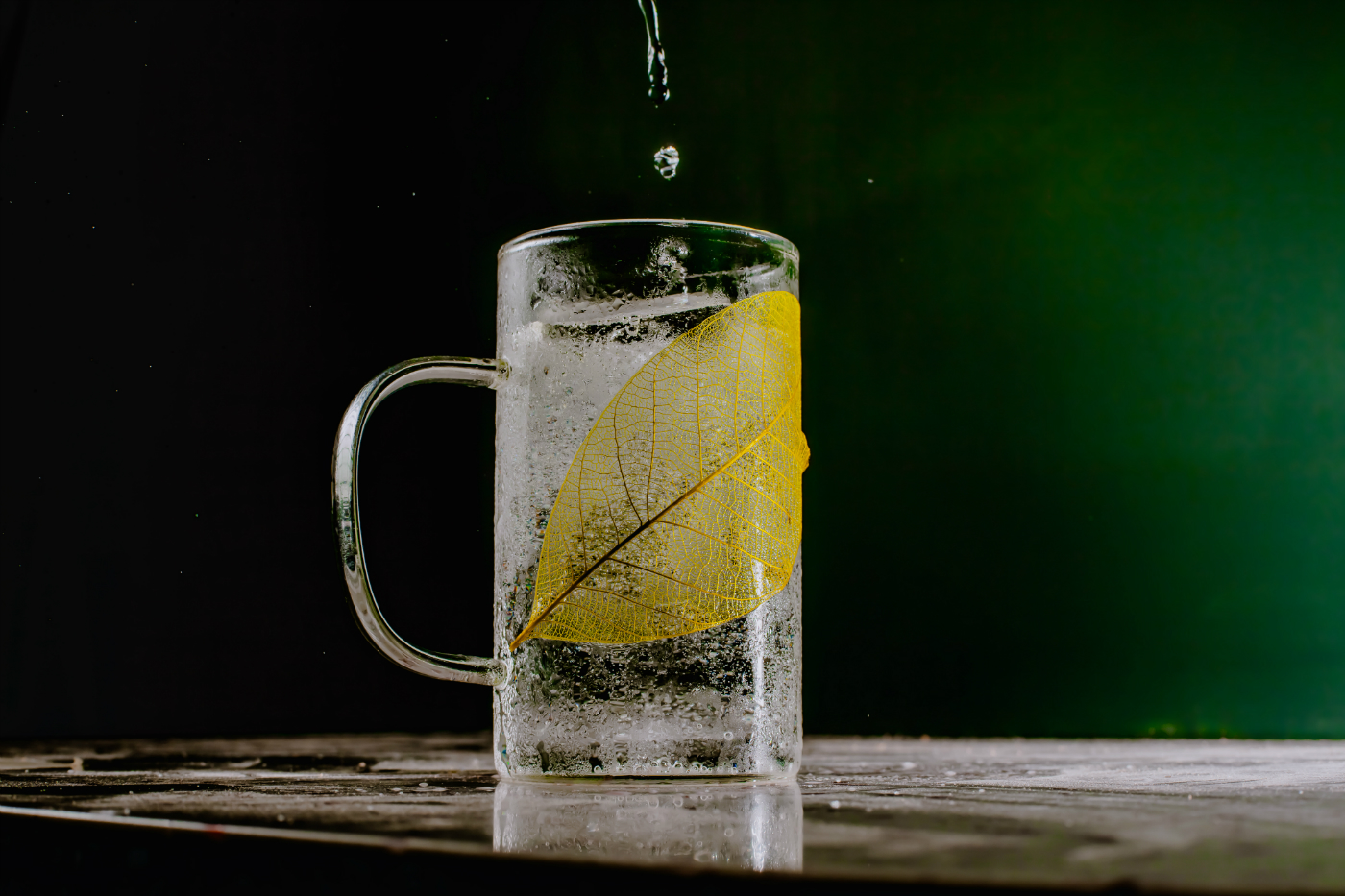 5/20
Tell Camellia (Hong Kong)
A contemporary tea cocktail bar, Tell Camellia has opened within Hong Kong's new complex H Code. Helmed by co-founders Sandeep Hathiramani (Gin Festival HK and The Bar Awards HK & Macau co-founder) and Gagan Gurung (previously of Fang Fang), Tell Camellia adds another to Hong Kong's growing list of bartender-owned establishments, serving cocktails based on exotic teas sourced from around the world.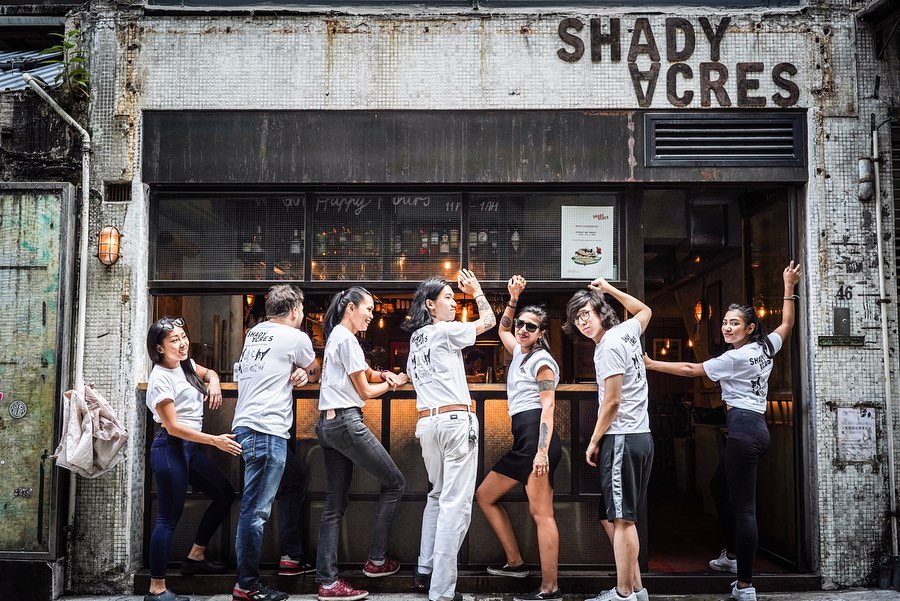 6/20
The Shady Acres (Hong Kong)
Shady Acres is quite possibly the ultimate bar of 2019. With an incredible and accessible collection of affordable wines by the glass, bottle and available to take away, Shadys proves that wine and cocktails are of equal importance. And they haven't forgotten about the food either – their modest menu of hearty bites boasts an Impossible burger that has even the most diehard carnivores fooled, and the bar's regular breakeven bottle allows guests to sample wines and spirits they otherwise may not have access to or are just unaffordable by the bottle.
Top that off with a faultless team who are always banterous – regardless of how deep in the weeds they are, which is more often than not – cosy decor, and too-many-to-list little quirks that are so Shady it hurts, it's hard to find another bar that ticks every box, no matter how big or small.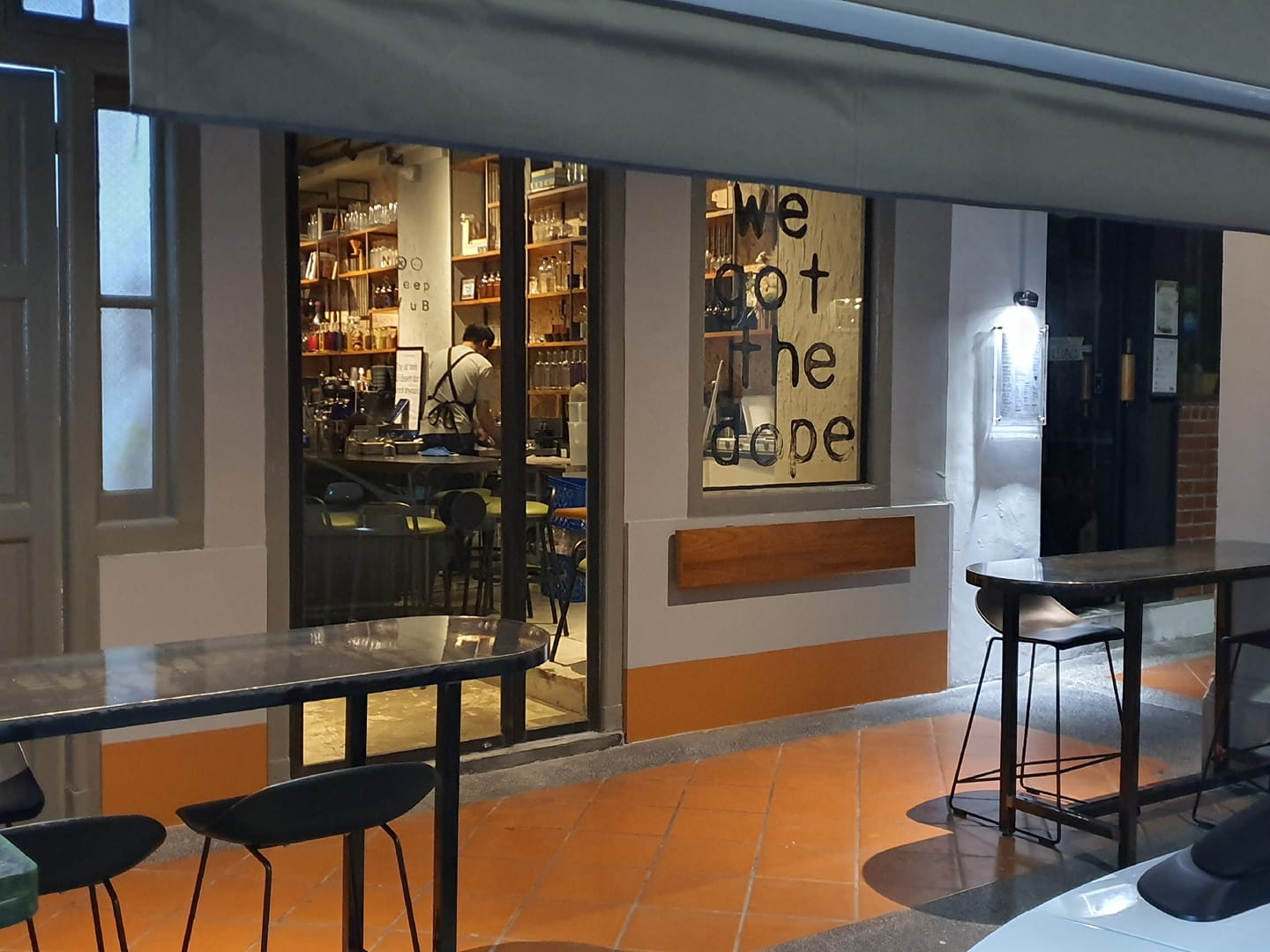 7/20
No Sleep Club (Singapore)
While they are by no means similar, No Sleep Club is arguably doing for Singapore what The Shady Acres did for Hong Kong in terms of weighting wine, cocktails and food with equal importance – but have thrown coffee into the mix too. What started as Juan Yi Jun's tiny hole-in-the-wall takeaway bar, No Sleep Club is now in a larger location on Keong Saik Road, allowing for an all-day affair where one can quite easily lose a day to being fed and watered by Jun and her partner – the hospitality powerhouse fondly known as Hutch, previously of Proof & Co – and their incredibly welcoming team. We think No Sleep Club will spur a spate of similar concepts across the city in 2020, potentially steering Singapore away from its current lust for upmarket cocktail bars.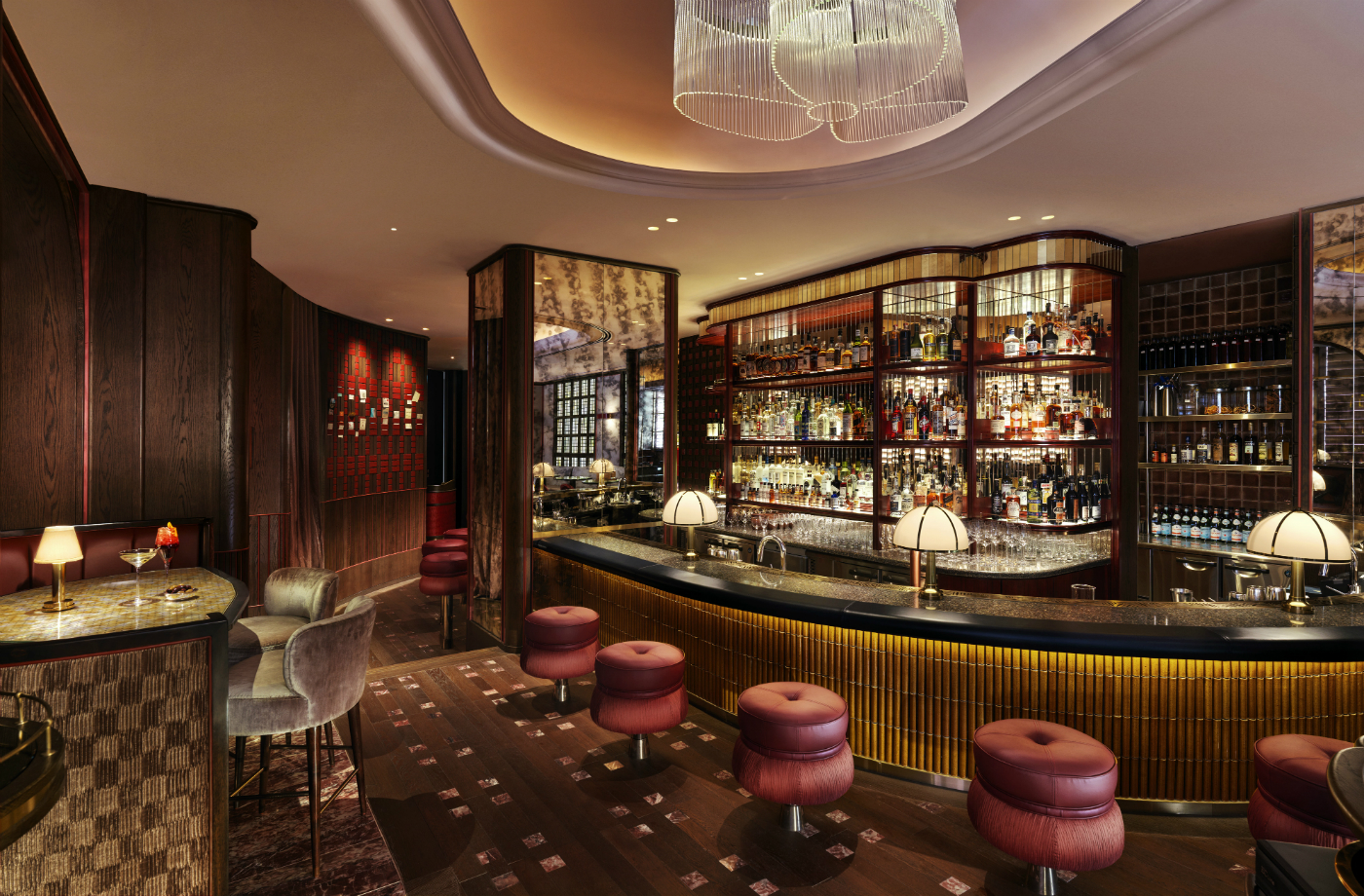 8/20
Idlewild (Singapore)
The InterContinental Singapore's Idlewild successfully shunned the stuffiness of hotel bars, giving the team – headed by Andy Griffiths – a lot more autonomy than hotels traditionally would allow for. Its namesake is New York's original international airport (before it became John F. Kennedy Airport in the 1960s), which was the heart of travel in the 1940s when the first commercial transatlantic flights started to take place. The bar is an homage to this old airport – and the luxurious glamour of old school air travel. Communicated through the bar's retro-luxe design, avoidance of an on-the-nose aviation theme and worldly cocktails inspired by the transatlantic route, the menu celebrates the rituals of different cultures around the world and also boasts a collection of rare and exotic spirits.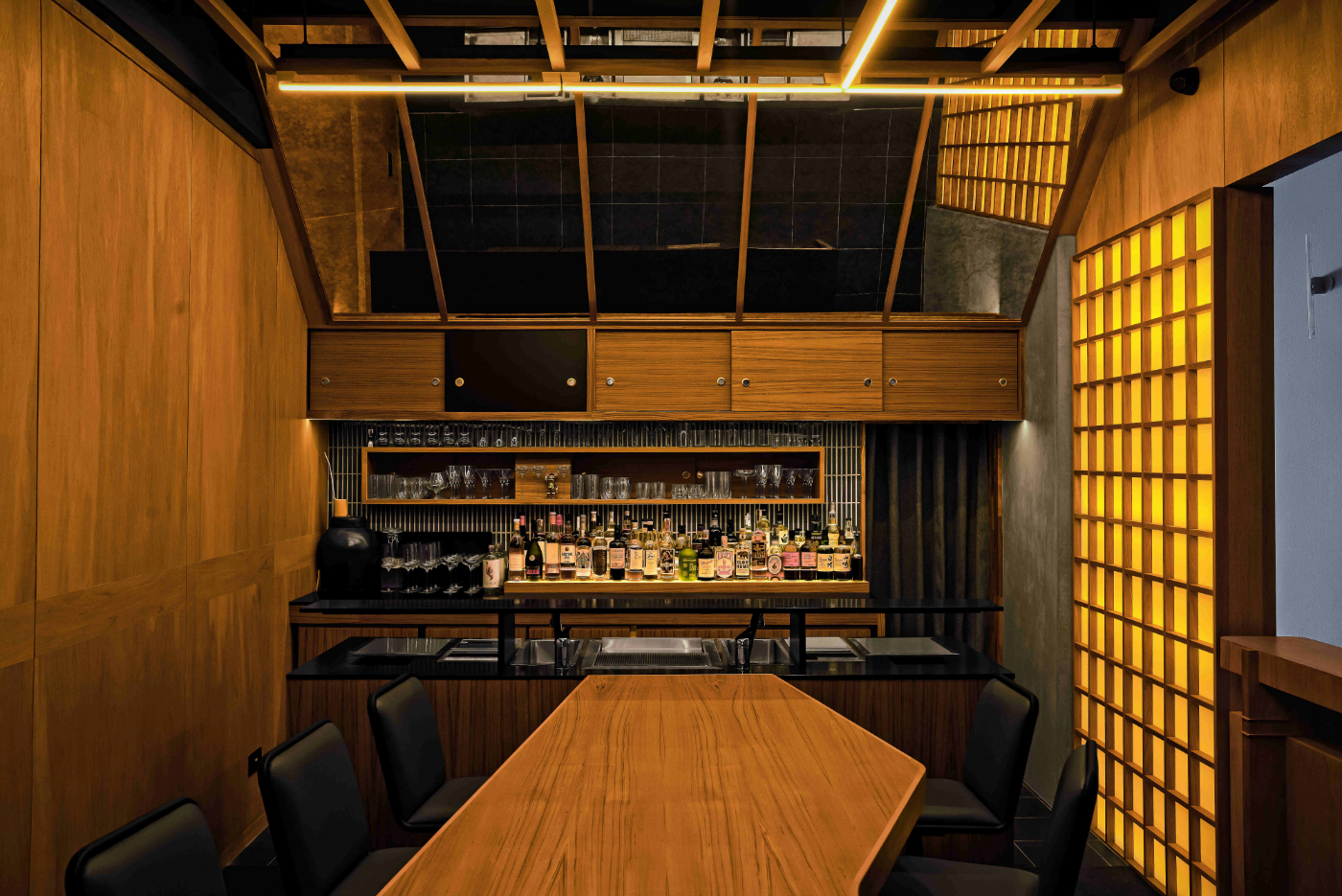 9/20
Live Twice (Singapore)
Tour de force Jigger & Pony Group further grew their burgeoning family in the latter part of 2019, adding Live Twice to the fold. This intimate cocktail bar draws inspiration from mid-century modern era Japan with a minimalist menu of 14 cocktails that stay true to classic Japanese style bartending and craftsmanship.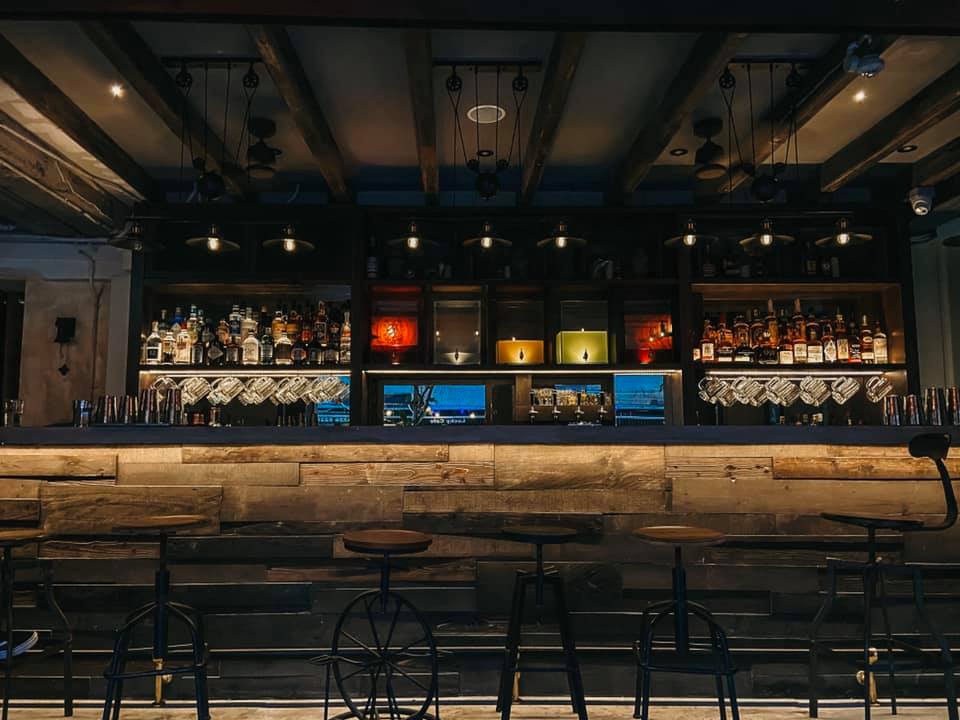 10/20
Barbary Coast (Singapore)
Barbary Coast comes from the brains of hospo heroes Michael Callahan and Celia Schoonraad, founders of hospitality consultancy firm The Compound Collective. Featuring two concepts spread across three historic shophouses, Barbary Coast's historic building has an original land lease that dates back to the early 1800s.
The bar is after the San Francisco district, known for its nightlife and rapid population growth during the gold rush of 1849 when sailors often docked in hopes of finding riches. It imagines what would have happened if adventurers headed from San Francisco's bustling Barbary Coast to Singapore's Boat Quay – a tribute to what they would have left behind in San Francisco, yet unique to the time and place that would become Boat Quay. Deadfall on the lower level takes inspiration from the dive bars typical of the original Barbary Coast, whilst on the upper level The Ballroom draws from the exclusive jazz clubs and dance halls of the gold rush era.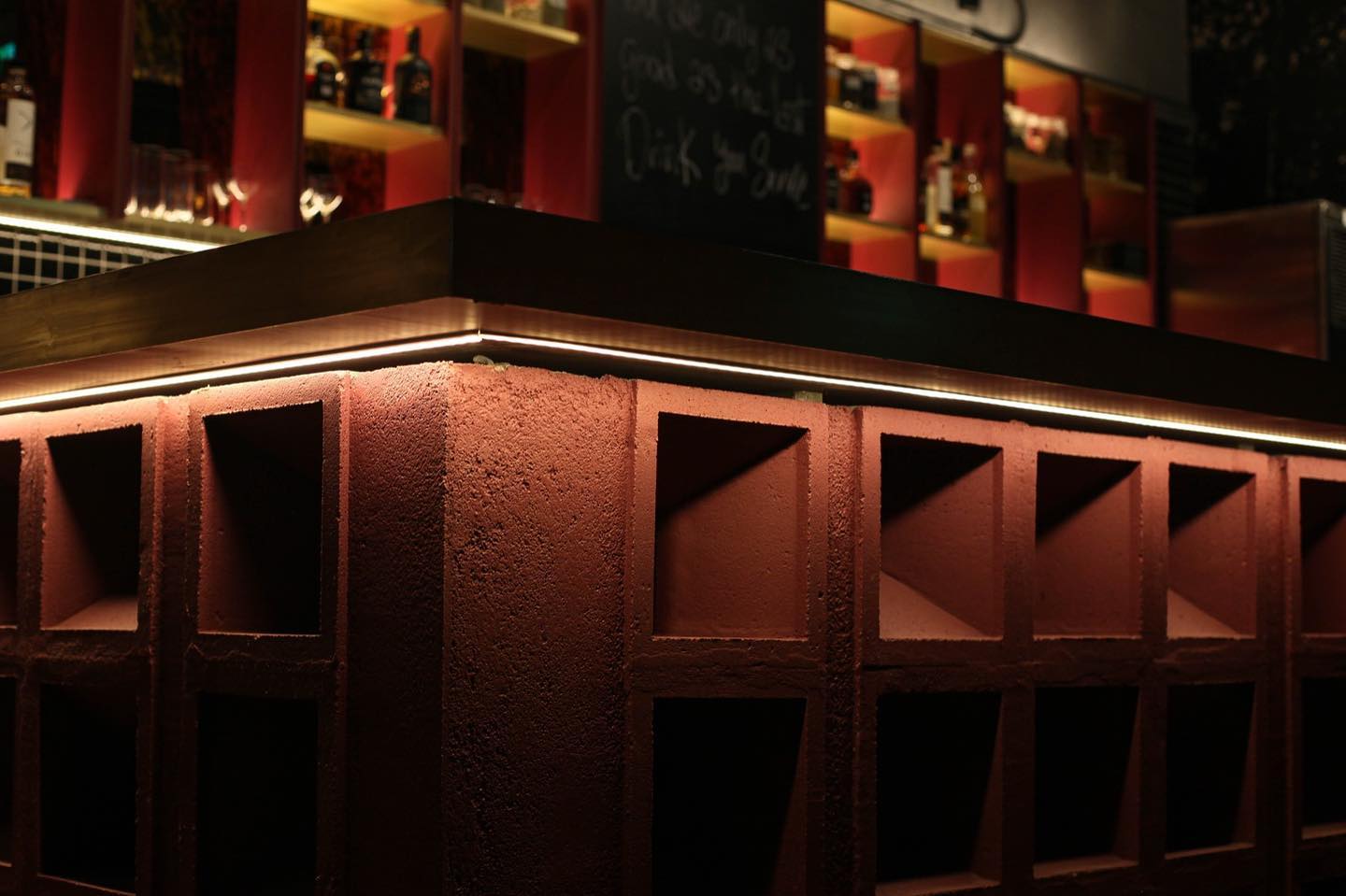 11/20
The Elephant Room (Singapore)
Yugnes Susela – formerly of Singapore's Smoke & Mirrors and Tippling Club – opened The Elephant Room, a bar that brings a taste of India to its cocktails and bites. Drawing inspiration from Indian heritage and culture, The Elephant Room utilises Indian ingredients to create unique cocktails like the Mogul Sweet Shop (Amrut whisky, ghee and dhal caramel) alongside bites such as the chai creme brulee and the bar's modern take on kambing soup.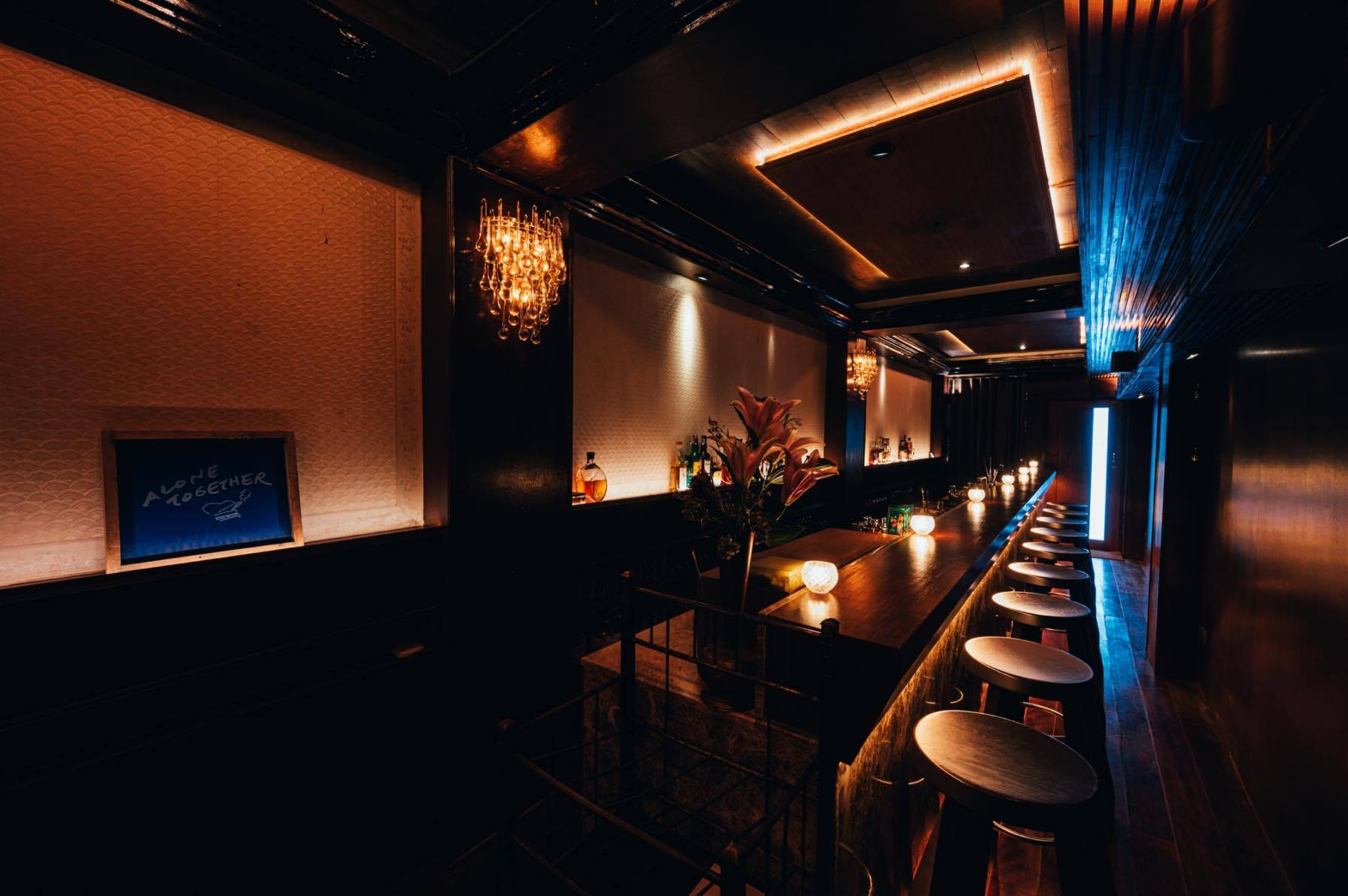 12/20
Alonetogether (Bangkok)
Alonetogether comes from Anupas Premanuwat – who opened Japanese style Ku Bar and natural wine bar Kangkao with his wife after a five year stint working at New York's Angel's Share – and Sitthan "Turk" Sa-Nguankun – founder of Bangkok bars Sugar Ray You've Just Been Poisoned, Q&A, Thaipioka, and Sugar Ray Apartments. The bar is spread over two floors: the main floor serves up classic cocktails using local ingredients alongside live jazz four nights a week, while the soon-to-open second floor will be a cigar bar and vinyl/audiophile room.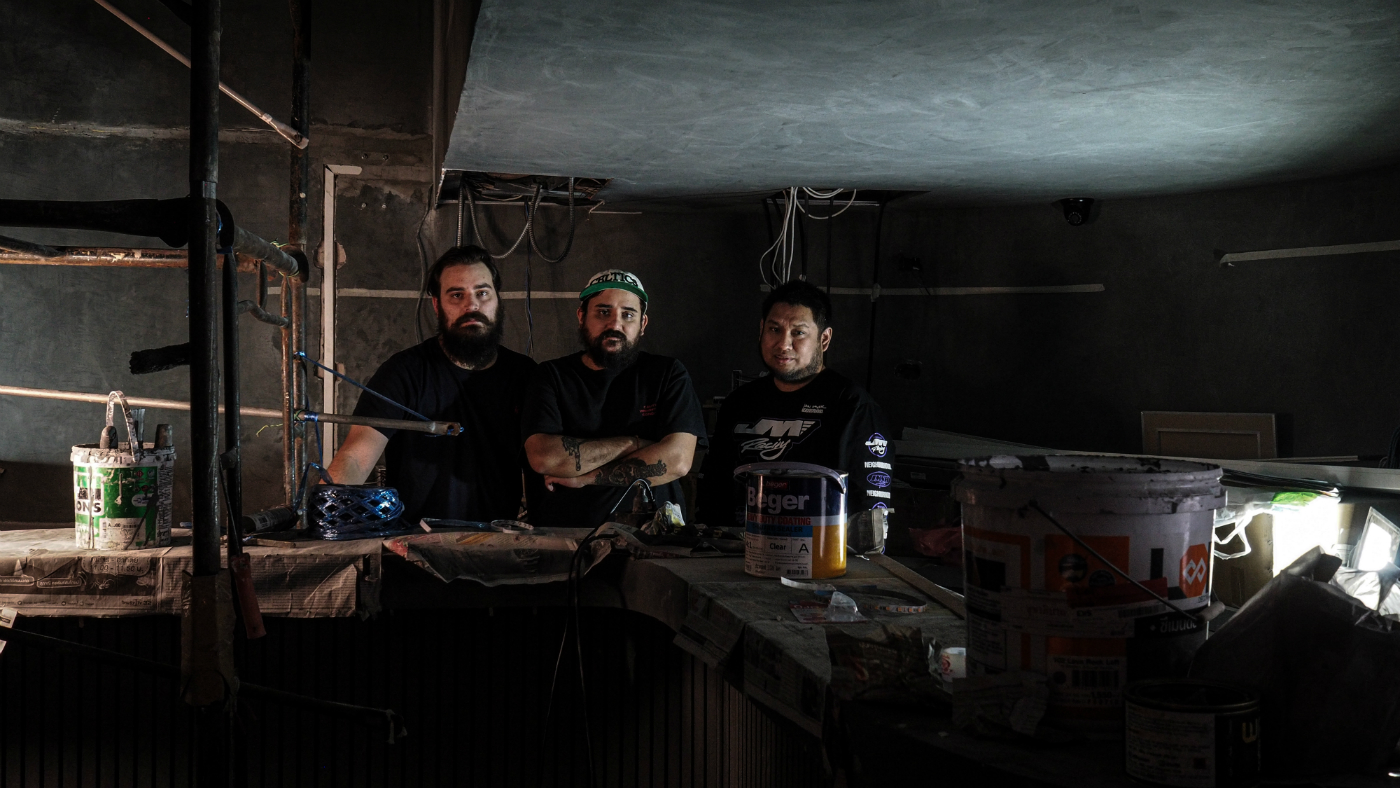 13/20
Konkord (Bangkok)
Sitthan "Turk" Sa-Nguankun – one of the founding fathers Bangkok's craft cocktail scene – had a busy year and this opening just squeezes into 2019 having just opened doors in late December. After opening Alonetogether, Turk collaborated with Philip Stefanescu and Sebastian De La Cruz of the capital's acclaimed Tropic City to drop Konkord – a high-end cocktail bar housed in a space with an intimate club feel and a modern retro meets brutalist design. Here, the champions are cocktails and music, with both facets bearing equal importance.
Konkord's bistro cafe-esque front bar nods to European aperitivo culture, serving a range of classics and spirit-forward cocktails, as well as amaro and vermouth drinks, coffee, sandwiches and bites. Deeper into the venue, the cocktail bar is music and drink driven, showcasing ever-evolving cocktails as well as international and local DJs and performers from a diverse range of genres.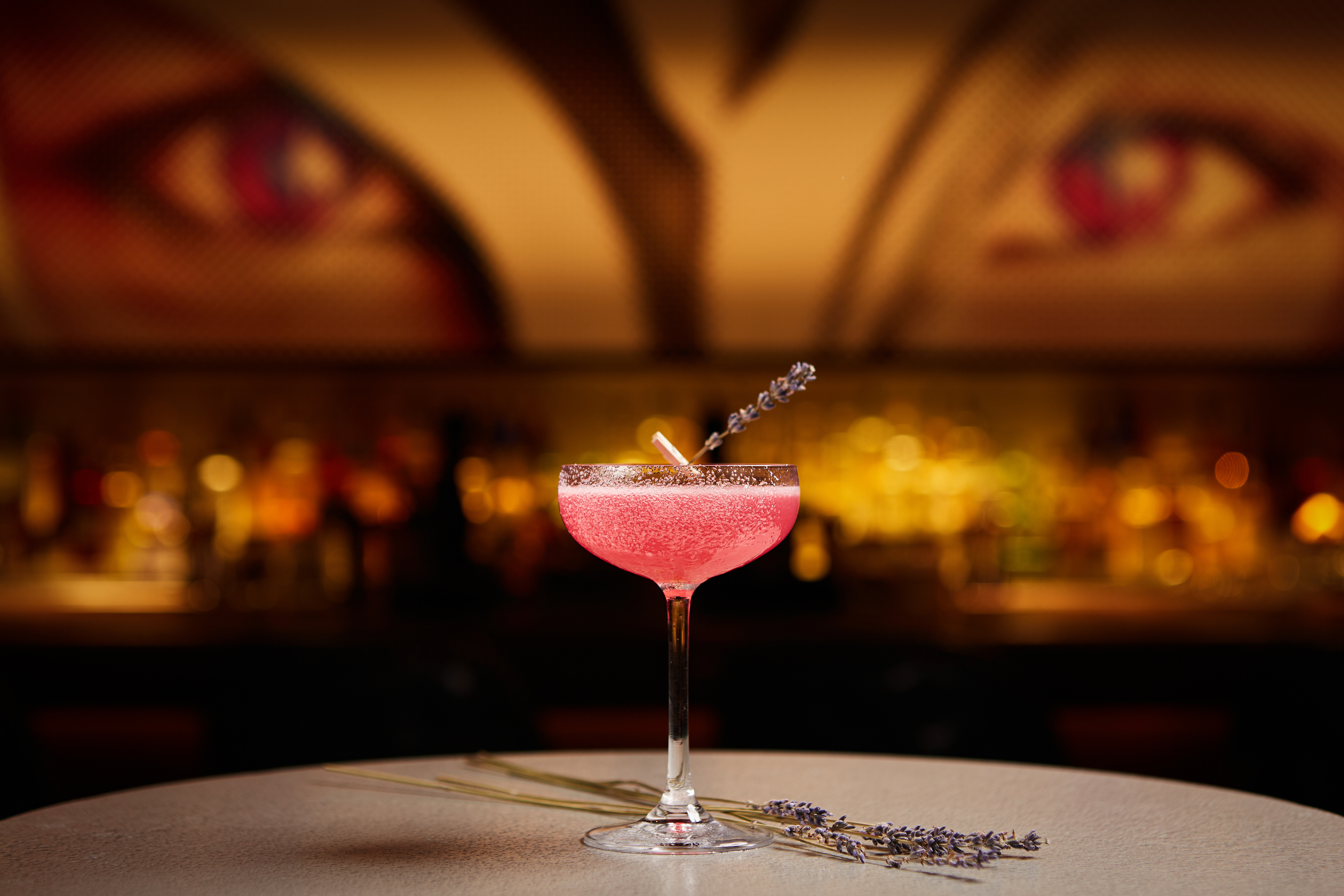 14/20
Tickets (Kuala Lumpur)
From the team behind PS150, Tickets' theme, or rather show, rotates regularly. Set up like a theatre, the bar's current show is "Maguey", featuring the finest agave spirits in both cocktails and flights. The venue will also showcase video content related to agave, so guests have a chance to learn more about one of the world's most misunderstood spirit families.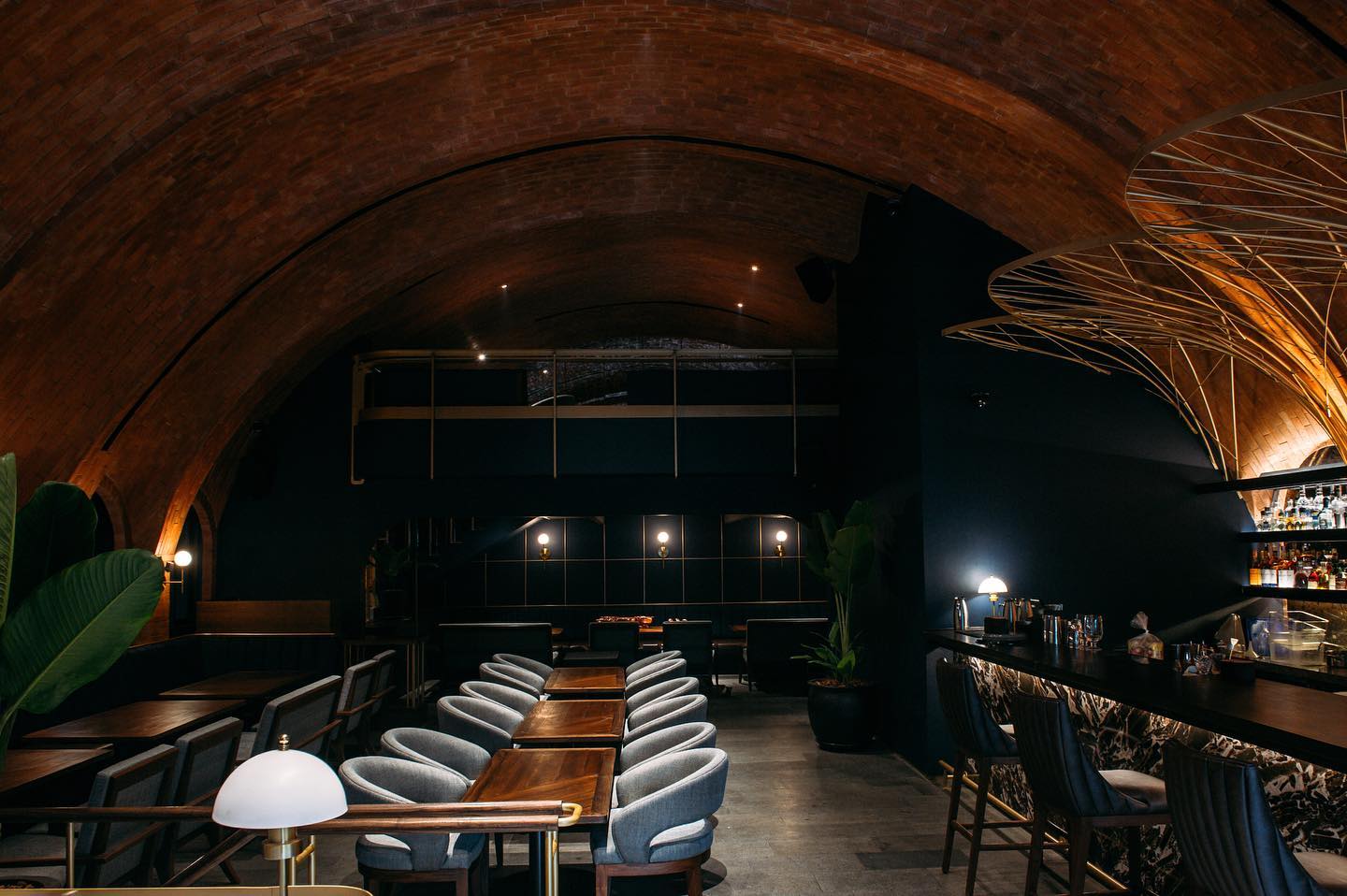 15/20
Pantja (Jakarta)
A Jakarta punch bar by Kabir Suharan, ex-Diageo Reserve brand ambassador for Indonesia, Pantja means five in Sanskrit, in this case standing for alcohol, citrus, sugar, water and spice: the five ingredients needed to make punch. Pantja pays homage to the 1600s, when punch was often comprised of what were then exotic ingredients from far off lands (particularly alcohol and spices from Indonesia), accordingly celebrating this history with a program of punches made from Indonesian ingredients.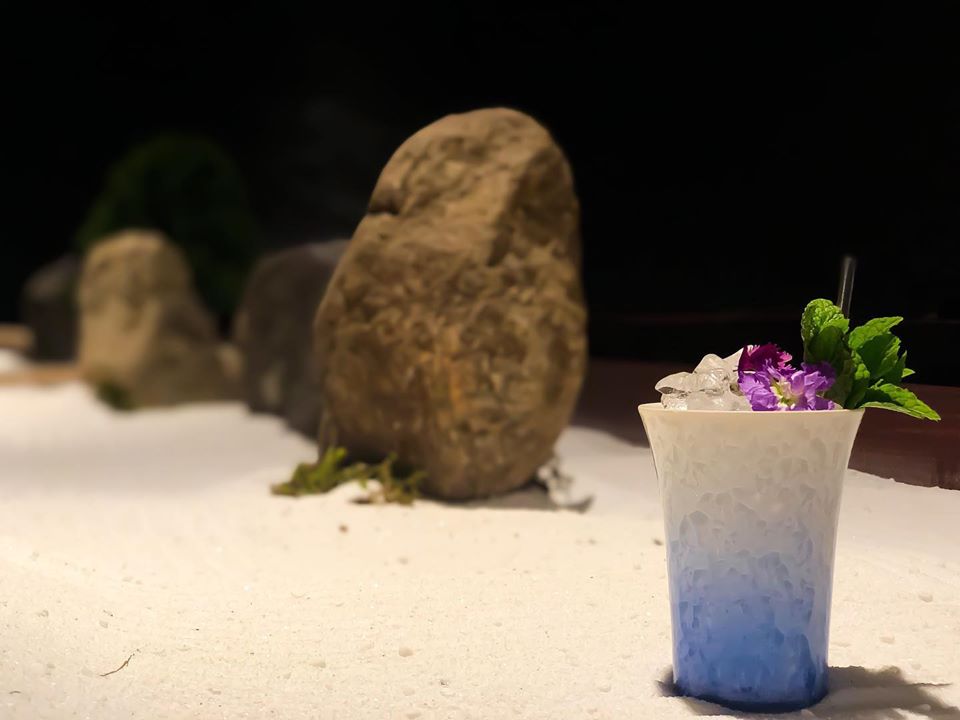 16/20
Bar Tea Scent (Seoul)
Bar Tea Scent uses single origin teas enhanced using modern techniques to create unique tea cocktails. Split into signature and classic tea cocktails, the former uses bespoke vessels and unusual ingredients such as ylang ylang and hinoki origami, and the latter flips classics to give them a tea twist with spirits that have been redistilled or infused in house with different single origin teas. Twists include the Milk Kiss – a Ramos Gin Fizz re-up that uses oolong tea, milk, gin and fino sherry – with all ingredients frozen with liquid nitrogen to give the mixture a texture akin to sorbet, served with soda water on the side.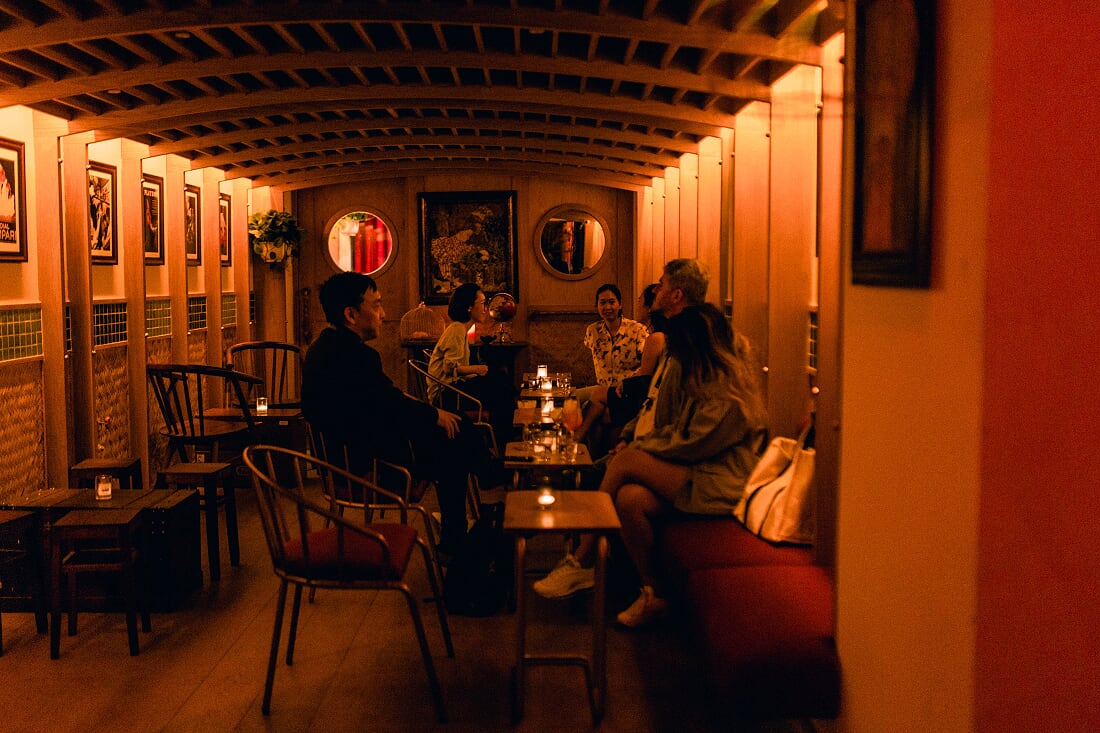 17/20
The Cocktail Merchants (Ho Chi Minh City)
Peter Nguyen, Kata Simon and Matyas Busek all had stints in HCMC before heading off for two years in London to work at Mr. Fogg's Residence. The Cocktails Merchants has been a project six years in the making for the trio, who wanted to travel the world to share Vietnamese flavours, and in return, share what they had learned with Vietnam. Unfortunately, after coming back from Vietnam, Matyas had to return home, delaying the project further. In 2019, The Cocktail Merchants finally opened to showcases the best of Vietnam in its cocktails, from turmeric and tamarind to Buddha's hand, local honey and pepper, pungent Vietnamese ginger beer and of course – coffee.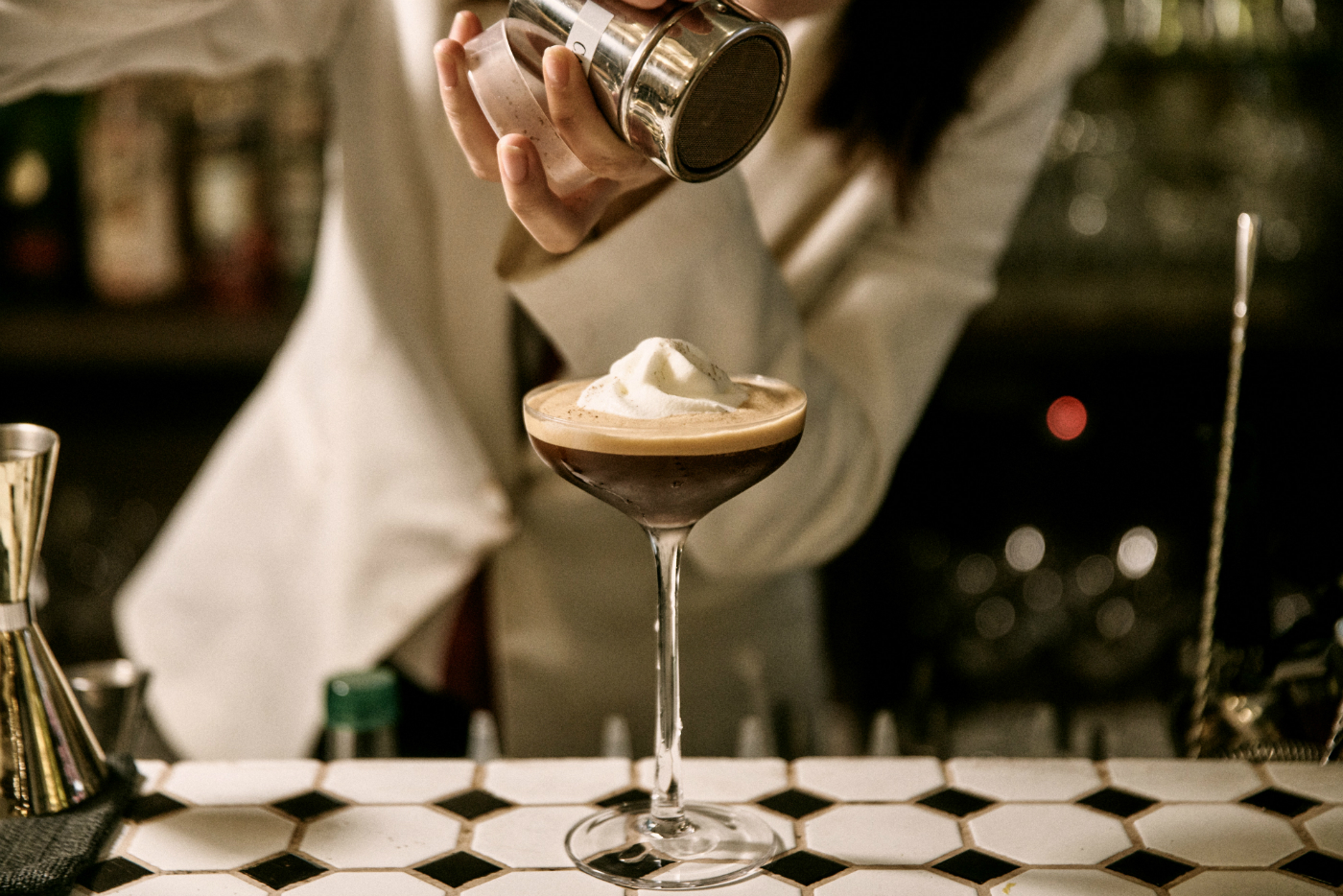 18/20
Charlie's (Guangzhou)
The second venue from the team behind Guangzhou's first speakeasy Hope & Sesame, the gang opened a traditional Italian cafe nestled in traditional Chinese settings earlier in 2019. Located in a historic three-storey brick house, Charlie's serves up modern European with Chinese inspiration in the form of lesser-known cups of craft coffee, twisted classic Italian cocktails and a localised combination of the two, which is a novelty in Guangzhou.
Celebrating China's produce, most of Charlie's green coffee beans come from Yunnan province, and their signature espresso blend is sourced from coffee plantations promoting fair trade –they're all roasted on a locally made roaster just about daily, and are all available for purchase. Another focus at the heart of the concept is amaro and hearty bowls of homemade pasta and other Italian bistro fare – nothing fancy, just "grandma's style" comfort foods.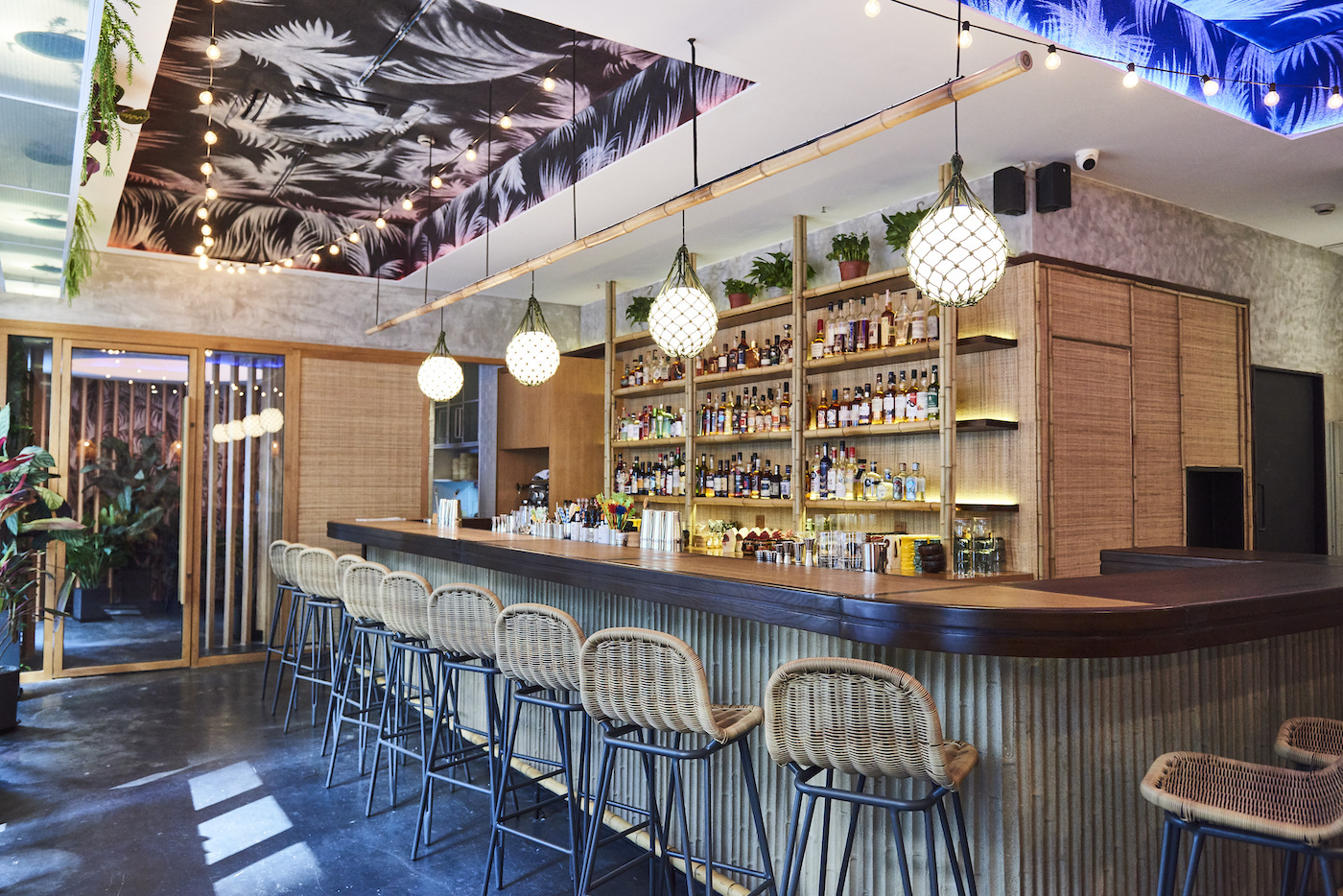 19/20
Birds of Paradise (Shanghai)
Following up from much loved Shanghai institution The Union Trading Company, Yao Lu and Austin Hu uncaged Birds of Paradise. This tropical hideaway offers an escape from city life through a lens of modern tiki, and the duo's memorable hospitality. Amidst a clashing collection of fantastically gaudy floral button downs, fresh banana Daiquiris in orchid-adorned coconut bowls and stacks of crispy fermented pineapple chicken wings, its own slogan – island eats and tropical drinks – keeps its promise of whisking you away.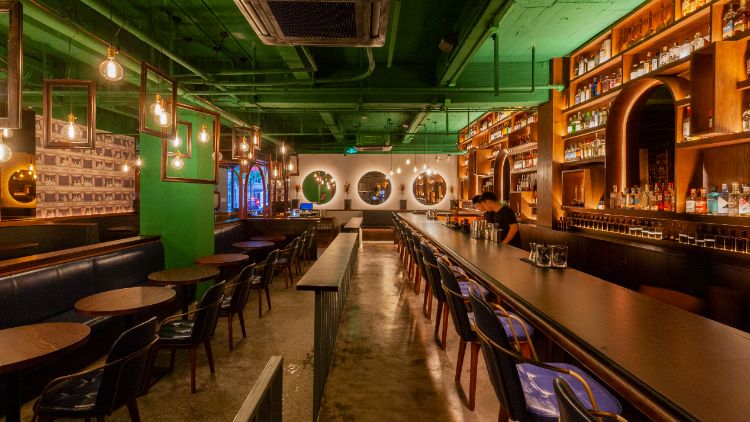 20/20
Arch (Shanghai)
At Arch, aperitivo culture, experimentation and cocktails manifest as a curve connecting two pillars: Italy and China. Vincenzo Pagliara and Daniel An spotlight both Chinese and Italian elements and flavours though aperitivo drinks and modern, cocktail lab engineered cocktails, with plenty of hearty Italian fare to soak it all up. Arch's adapted aperitivo menu twists the drinks in a way that is more approachable to local palates, with more local ingredients and flavours, such as the Milano Torino, a classic made with Campari and sweet vermouth. The Arch twist oxidises the drink and infuses it with passionfruit, kaffir lime, lemon leaves and mango vinegar. It's a sexy place to be fed and watered too – the stunning design of the venue saw Arch win the Design Award at DMBA 2019.