Artesian's Giulia Cuccurullo wins Patrón Perfectionists 2020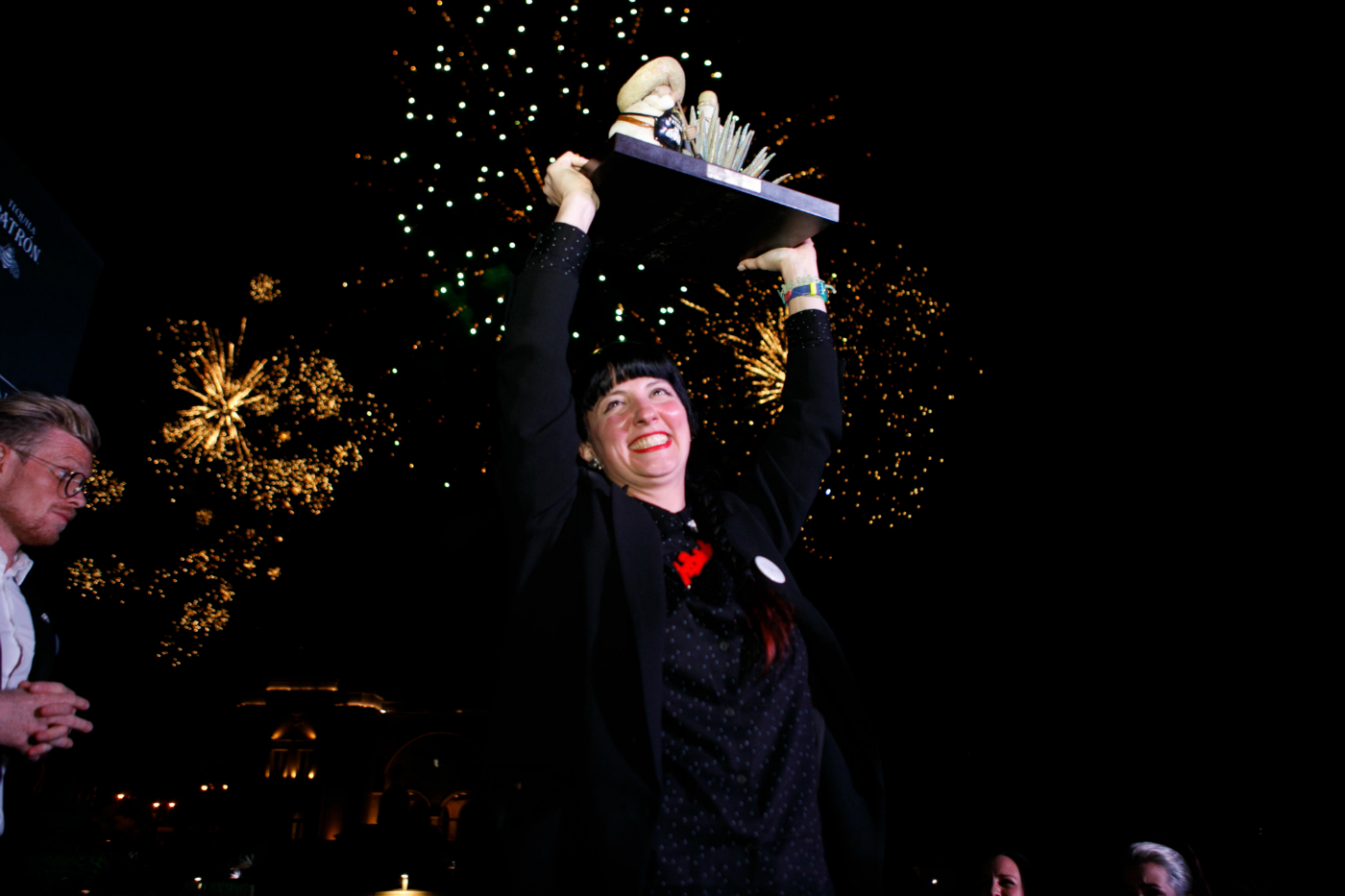 1/5
The London-based bartender took out 22 finalists to take the top spot with her winning cocktail The Bridge. By Holly Graham.
After the most incredible few days in Mexico, 22 Patrón Perfectionists finalists became seven, and finally one when Giulia Cuccurullo of Artesian in London – donning a custom made necklace of her cocktail name The Bridge – was crowned the winner.
The atmosphere was nothing short of electric as fireworks lit up the sky and the champ raised her locally handcrafted trophy high above her head and congratulated her fellow finalists, who included Asia-based runner up Willy Park of Alice, Seoul and top seven finalist Jason Hussein Ali of The Peak, Manila.
The global finalists of Patrón Perfectionists 2020 had been treated to a week of incredible activities in and around the Mexican city of Guadalajara, that saw them stay at Patrón's exclusive La Casona, tour the Hacienda and see the process of crafting the premium tequila first hand. They were also lucky enough to visit one of the farms Patrón sources its agave from, and plant their own that will be ready to harvest in eight years.
It didn't stop there. Finalists also visited the workshop of Rodo Padilla, the famous Mexican sculptor responsible for making all the Patrón Perfectionists trophies, and toured the stunning cathedrals of Guadalajara, all while chowing their way through top notch Mexican food washed down with Patrón cocktails, of course.
When it came down to the serious business, the finalists went head to head in front of judges including Simon Difford and Paloma Alos of Difford's Guide in a series of heats. Initially there was meant to be a top six, but judges decided to whittle it down to a top seven, having been so impressed with the presentations.
But before we get to the winner's interview, in the next slide we asked Matt Sykes, senior director, global marketing – Patrón Tequila and creator of Patrón Perfectionists, what inspired him to create the competition and what the future holds. The slides following that feature interviews with winner Giulia Cuccurullo, runner up Willy Park and top seven finalist Jason Hussein Ali.