Artesian's Giulia Cuccurullo wins Patrón Perfectionists 2020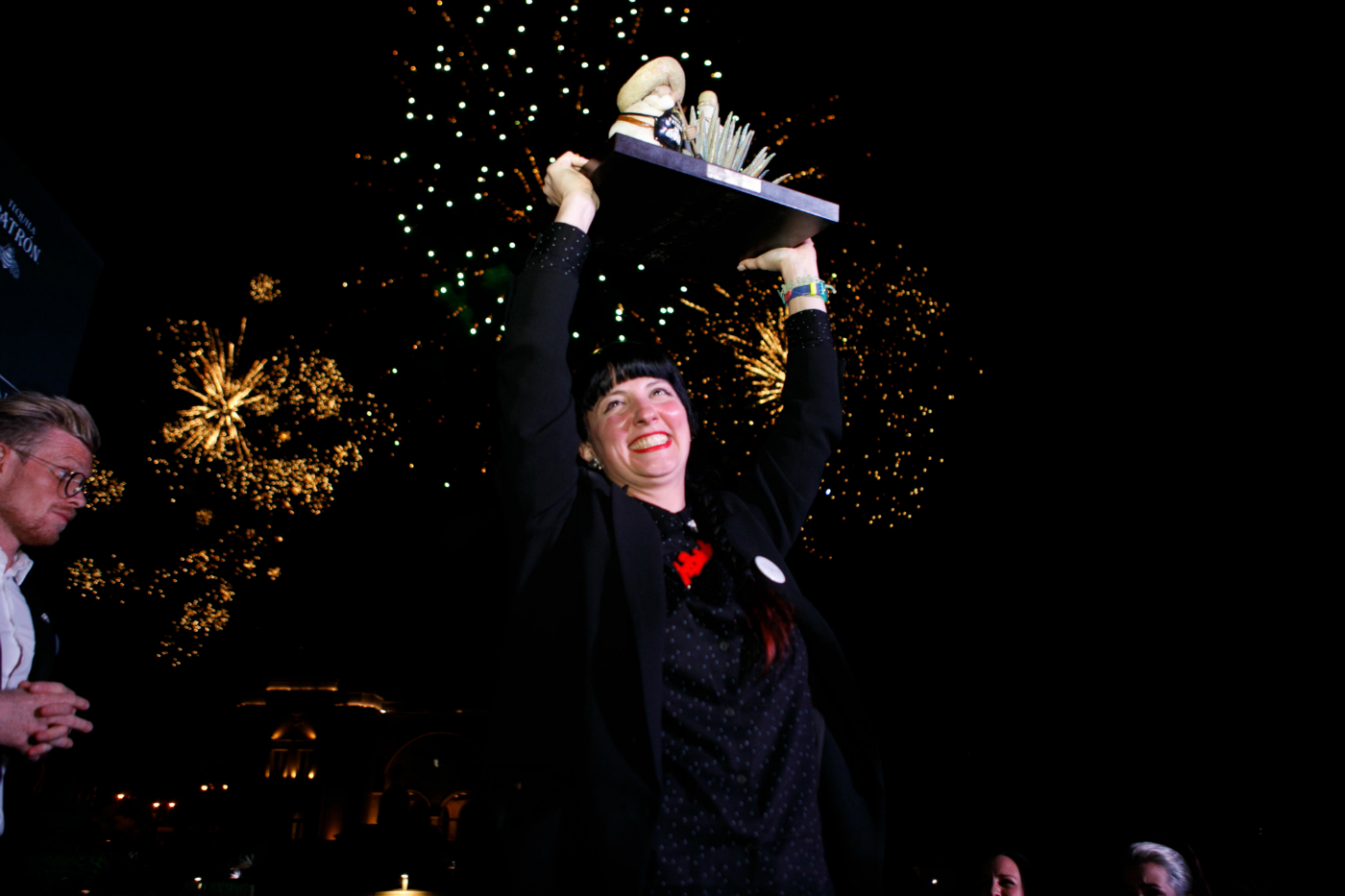 1/5
The London-based bartender took out 22 finalists to take the top spot with her winning cocktail The Bridge. By Holly Graham.
After the most incredible few days in Mexico, 22 Patrón Perfectionists finalists became seven, and finally one when Giulia Cuccurullo of Artesian in London – donning a custom made necklace of her cocktail name The Bridge – was crowned the winner.
The atmosphere was nothing short of electric as fireworks lit up the sky and the champ raised her locally handcrafted trophy high above her head and congratulated her fellow finalists, who included Asia-based runner up Willy Park of Alice, Seoul and top seven finalist Jason Hussein Ali of The Peak, Manila.
The global finalists of Patrón Perfectionists 2020 had been treated to a week of incredible activities in and around the Mexican city of Guadalajara, that saw them stay at Patrón's exclusive La Casona, tour the Hacienda and see the process of crafting the premium tequila first hand. They were also lucky enough to visit one of the farms Patrón sources its agave from, and plant their own that will be ready to harvest in eight years.
It didn't stop there. Finalists also visited the workshop of Rodo Padilla, the famous Mexican sculptor responsible for making all the Patrón Perfectionists trophies, and toured the stunning cathedrals of Guadalajara, all while chowing their way through top notch Mexican food washed down with Patrón cocktails, of course.
When it came down to the serious business, the finalists went head to head in front of judges including Simon Difford and Paloma Alos of Difford's Guide in a series of heats. Initially there was meant to be a top six, but judges decided to whittle it down to a top seven, having been so impressed with the presentations.
But before we get to the winner's interview, in the next slide we asked Matt Sykes, senior director, global marketing – Patrón Tequila and creator of Patrón Perfectionists, what inspired him to create the competition and what the future holds. The slides following that feature interviews with winner Giulia Cuccurullo, runner up Willy Park and top seven finalist Jason Hussein Ali.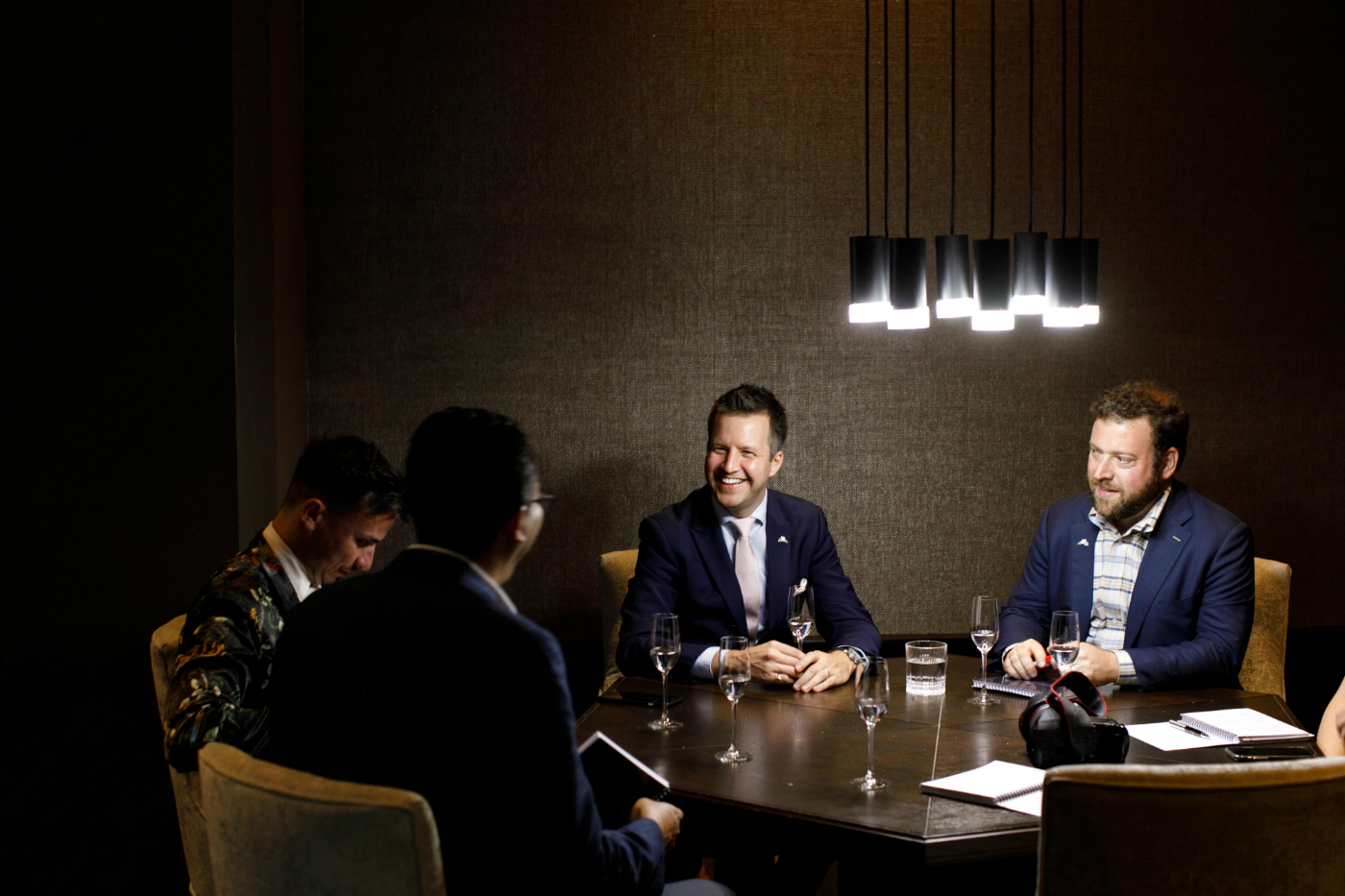 2/5
Matt Sykes, senior director, global marketing – Patrón Tequila 
What inspired you to create Patron Perfectionists?
When I moved onto the brand six years ago, it was clear that we had an opportunity and need to educate trade and consumers about the benefits of super premium tequila around the globe. Bartenders are the storytellers who inspire consumers to try new things and learn more about what they are drinking – so ideal partners for spreading the word of what great tequila tastes like via their delicious cocktails!
I also wanted to create a program that went beyond the standard cocktail competition and provided a platform for any bartender to submit and showcase the versatility of the product through a Simply Perfect cocktail and serve experience – to reach not only the trade but a mass consumer audience around the globe via social, traditional media and our websites. There's no gimmicky challenges, meaning the playing field is levelled for those starting in the industry compared to those from the world's best bars. 
Bartenders delight consumers with their craft and creativity. I wanted Patrón Perfectionists to not just be about a delicious cocktail served impeccably, but also the human connection of the bartender and their investment into the drink. What shaped and influenced them to create their unique serve? How would they tell the story to consumers? The ultimate mission is to inspire the bartenders to connect with consumers in their bars with amazing drinks and memorable experiences time and time again.
How has it grown over the last three years?
In the past three years we have more than quadrupled the number of participating countries from seven to 34 – giving the program a truly global reach across all continents, which has also seen the number of entrants rise from under 1,000 to over 5,000.
Patrón Perfectionists is more than a cocktail competition but rather the creation and fostering of a community – one that drinks and eats together, learns from each other, helps one another and cheers for the success of a fellow competitor. This is a year round program of inspiration, education and bar activation support.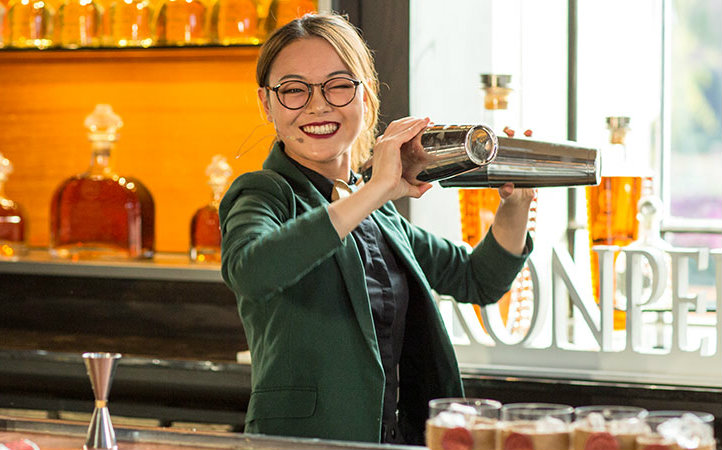 What can winners of the competition expect from the year ahead?
New experiences and a global platform to showcase their incredible talent to many thousands of fellow bartenders and consumers online and at events around the world. Although we don't set a specific agenda for our winners, previous winners like Li Tong and Yeray Montforte have travelled all expenses paid to Mexico, USA, Israel, UK, UAE and many markets in between.
It's also a lot about what the winner makes of it, but we have seen winners as well as global finalists achieve critical acclaim and prominence in the media, helped by their global exposure in the competition. And of course Giulia will return next year to hand over the trophy to the 2021 winner in Mexico – so she'll have a chance to relive the experience of a lifetime with new alumni of global finalists!
What gave winner Guilia the edge ahead of the other finalists?
Giulia brought her passion, knowledge and cocktail making expertise to the fore through a compelling story and cocktail that not only tasted superb, but came with an experience that also delighted the judges. She created a memorable moment that mattered and you could feel that in the packed room. She didn't miss a beat with the pitch of her presentation, the service was impeccable and the liquid was of the highest possible standard – showcasing the premium-ness of Patrón. It's a drink that I can see being drunk around the world by thousands of consumers over the years to come.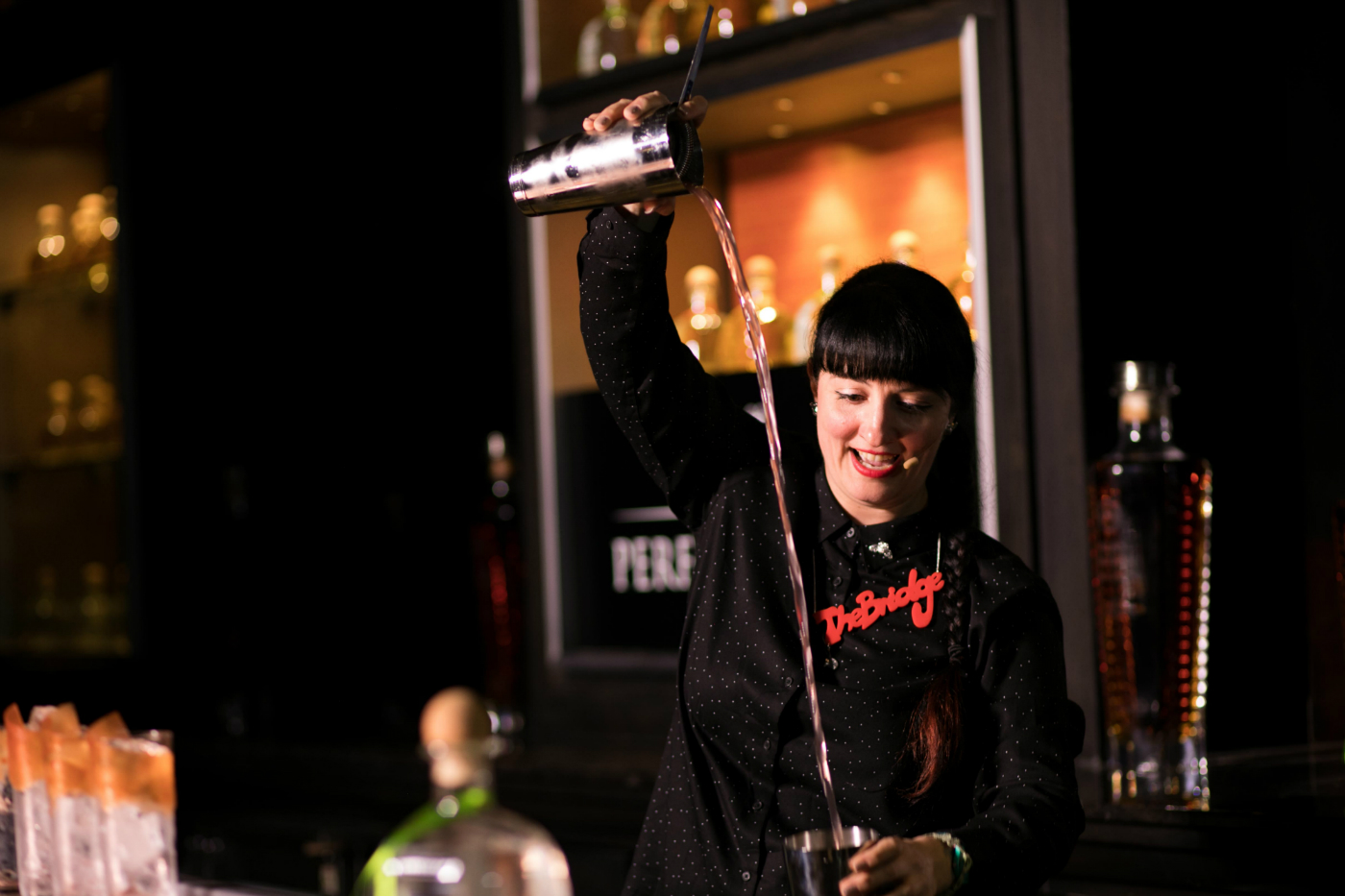 3/5
Giulia Cuccurullo (The Artesian, London)
How did you feel when you were announced as the winner?
Incredible – it took me a minute to realise that they had announced my name! I knew that I had done well, but so did the rest of the top seven. It's been a long journey and when I won, so many feelings came up at once. 
What was the toughest part of the global finals?
The toughest part for everybody is respect the timing – 8 minutes in this case. The emotions of the global final are different from the other heats. Everything is more intense and you want to make it right – for you and for everybody supporting you. You know your speech and your drink, but the emotions are so much more intense making it easy to forget something or go over time.
You want to be sure that you are happy with what you did but after that, it's all up to the judges. You just don't want to have any regrets.
Tell us about your winning drink The Bridge and the inspiration behind it.
I started with the name. The Bridge represents connections, and we make connections with people to understand one another. To make these connections you need to talk about yourself and share your story, so my drink is my story: the connection between the place I am from (Naples, Italy), the place where I live (London) and Mexico, where Patrón is made. I used classic ingredients from these three places – Patrón Silver, tomatoes and rhubarb – and they speak to each other inside the glass.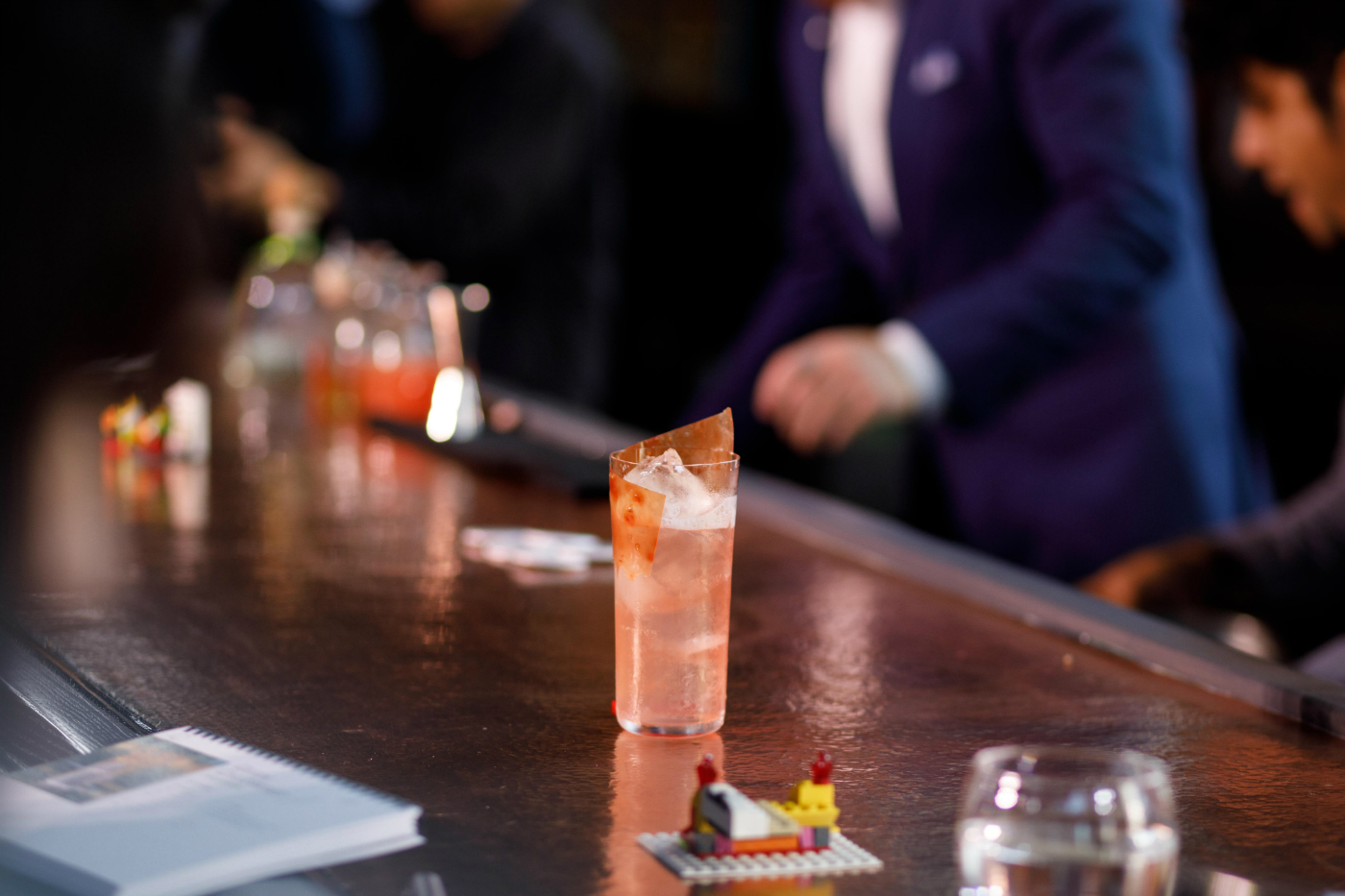 Recipe (Click to view)
The Bridge by Guilia Cuccurullo 
What was one of your favourite moments in Mexico?
Everything we did was amazing, from visiting Guadalajara, to staying at La Casona, to visiting the Hacienda Patrón. The food, culture, colours and music of Mexico is just magic. I also loved that we got to plant our own agave and put name tags on them. I believe it made that field even more special for all of us.
What did you learn on your visit to Patrón's distillery?
I learned that there is always more going on behind the scenes that you realise. Being there and seeing how they make the tequila and seeing all the people involved in the process made it more special – you don't normally think about this when you pour a spirit in your bar on the other side of the world. You can read as much as you want about something, but you have to see it to truly understand it.
It was great to see how much Patrón does for the environment, such as recycling the water and the agave fibres, and the vegetable garden that they maintain using compost. It's just so thoughtful and should be a model for everybody else.
What do you predict the year ahead holds for you?
I honestly have no idea but I think it's going to be busy, and there will be lots of Patrón of course!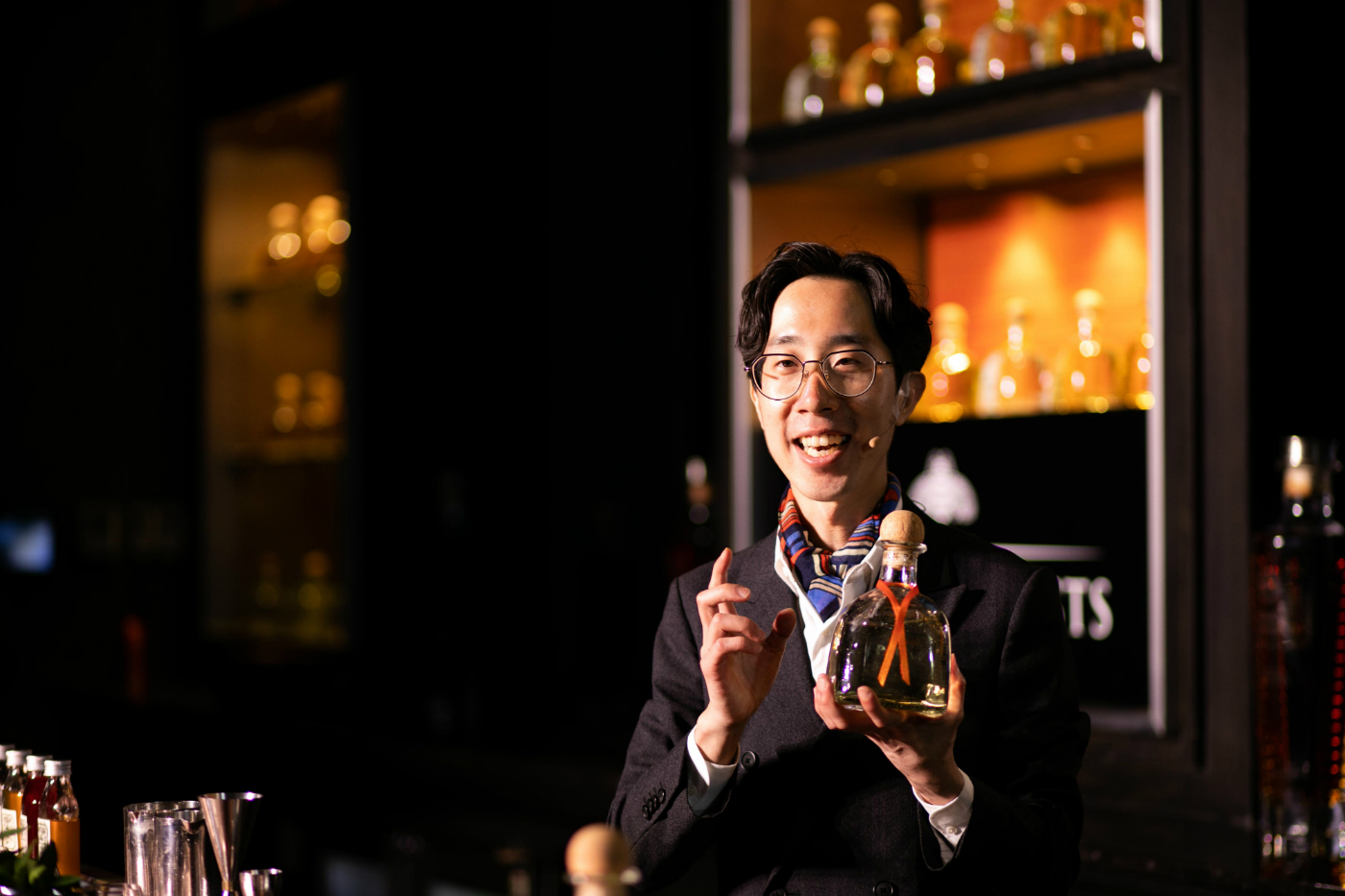 4/5
Willy Park (Alice Cheongdam, Seoul)
How did you feel when you were announced as runner up?
I think even those who didn't win, still felt like we did just by being there. I can't believe I was one of the top among all the people who competed worldwide!
What was the toughest part of the global finals?
The language barrier was the hardest. At first, it was a little hard to communicate because English is not my native language. And it was hard to get over my jet lag from a long flight, and I constantly worried that something would happen to my ingredients!
What was one of your favourite moments in Mexico?
I'm so glad I met people and made friends from 22 countries who each had different stories and cultures. The experience at the Patrón distillery was just mind blowing too. I think my heart is still in Mexico!
What do you predict the year ahead holds for you?
I think 2020 will be a very meaningful year for me. As I prepare for other competitions, I will continue to think about the environment and recycling, and I want to go to visit all my new friends and guest bartend and their places! 
I'm so happy that this competition helped me grow and develop myself, now I want to work hard to grow, develop and promote Asian and Korean bar culture to the world.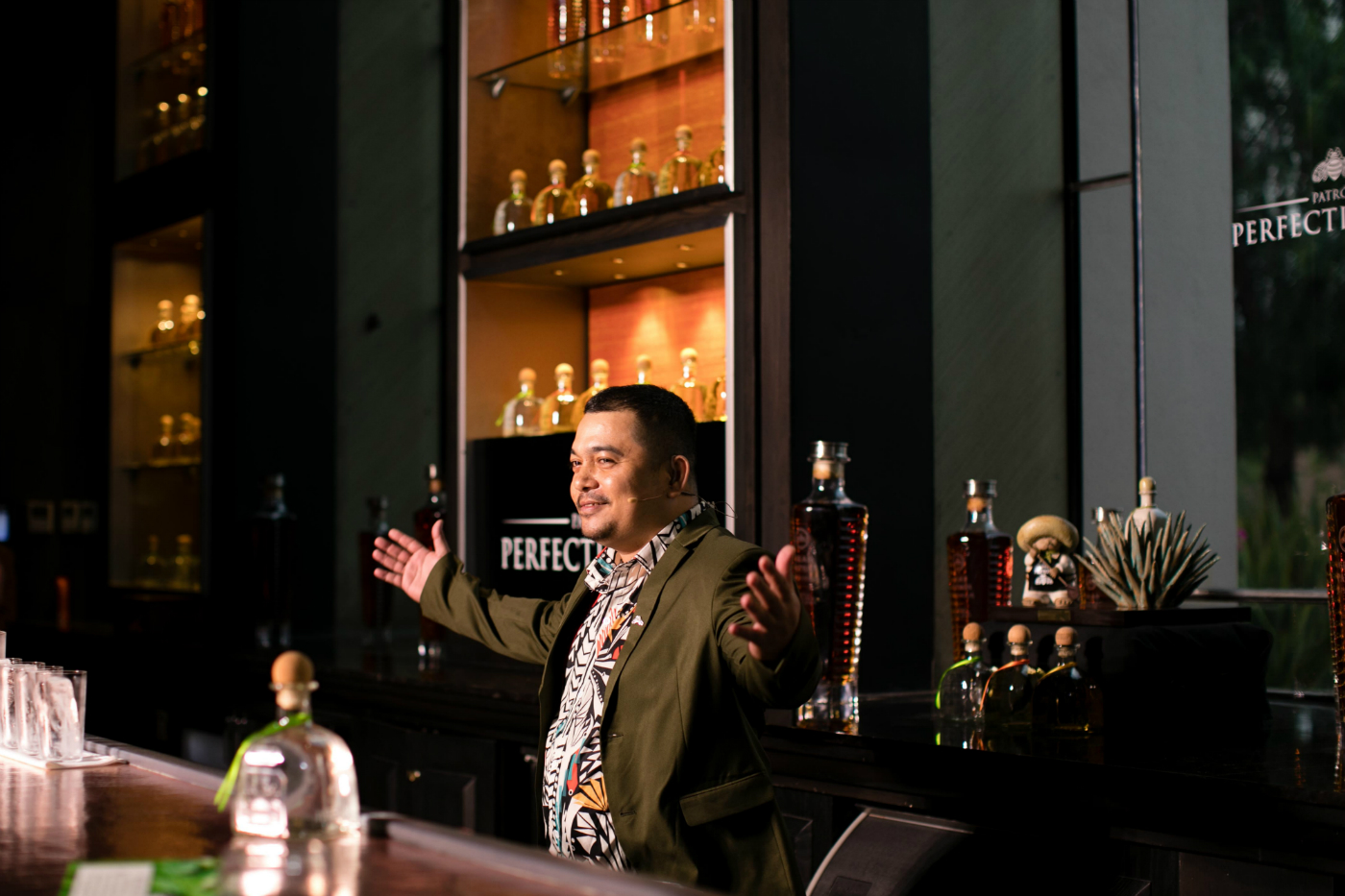 5/5
Jason Hussein Ali (The Peak, Manila)
How did you feel when you heard your name announced as part of the top seven?
I felt honoured and humbled to have been given the chance to be included in the top seven, but also very proud of myself because all the hard work paid off. 
What was the toughest part of the global finals?
The toughest was meeting all the other talented competitors and knowing that I'd have to go head to head with them! All of us were reaching for the same goal, and each person was a threat.
What was one of your favourite moments in Mexico?
My favourite part was seeing the Patrón production first hand and learning from the people of Hacienda, and realising that these people share the same passion and dedication towards their craft. 
What do you predict the year ahead holds for you?
It's been a great start to the year and I hope that an even greater future awaits not just for me, but for other aspiring bartenders as well. I hope that I have opened a lot of doors to many Filipino bartenders as my goal is to inspire others. I also hope that my opportunities don't stop here but instead, open a much bigger door to showcase my talent, passion and dedication and to keep on inspiring others.