Sherry or port-soaked woods are no longer new in whisky making, as creative distillers hunt down new, unusual wood. By Ruisun Qian. 
"Scotch is strictly regulated by law, when it comes to ingredients, distil pots and bottling," says Arbeg's global brand ambassador, Hamish Torrie. "This doesn't mean, however, that distillers just follow ancient recipes day after day. Distilleries in Scotland usually innovate around two aspects: one is new ways of processing malts, the other is cask finishing."
It may take a PhD in chemistry to be able to explain the different reactions happening beneath oak staves. Ethanol, hydrocarbons and oxygen interact with each other to develop complex flavours and add dimension to the malt. Liquids going in two or three barrels aren't rare anymore, and sherry and port casks have become so widely used that wine makers on the Iberian Peninsula are finding it more profitable to sell used oak barrels to whisky distilleries, than to sell their fortified wine.
Here, we highlight six distilleries using woods of a different cut to shape their flavours: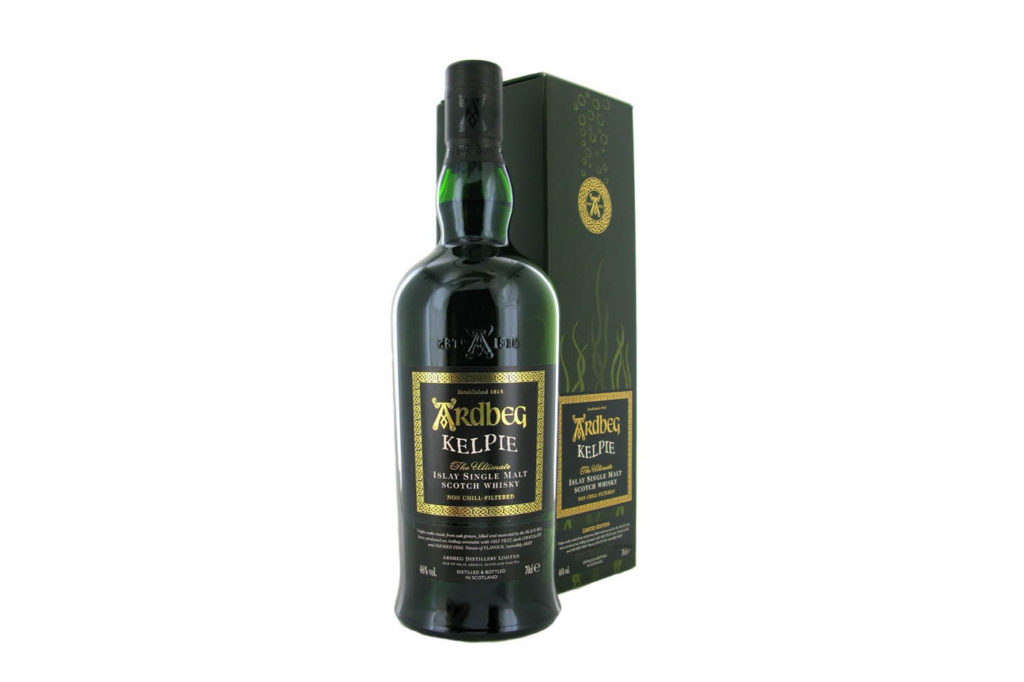 Ardbeg Kelpie
Ardbeg named its 2017 limited edition single malt the Kelpie, after a shape-shifting water spirit in Scottish mythology. This year's Ardbeg Day bottling was matured in Black Sea oak from Russia's southwestern Andygea Republic, a wood that is said to be dense and fine grained, lending more intense flavours to the liquid – it's rarely used in whisky making. "The barrels are mainly used to mature wines by local wineries," says Hamish Torrie, "I have no idea how our chief distiller Dr Bill Lumsden got the inspiration to do this. He's in charge of barrel sourcing, and has picked up even lesser known barrels that we're experimenting with now in the distillery."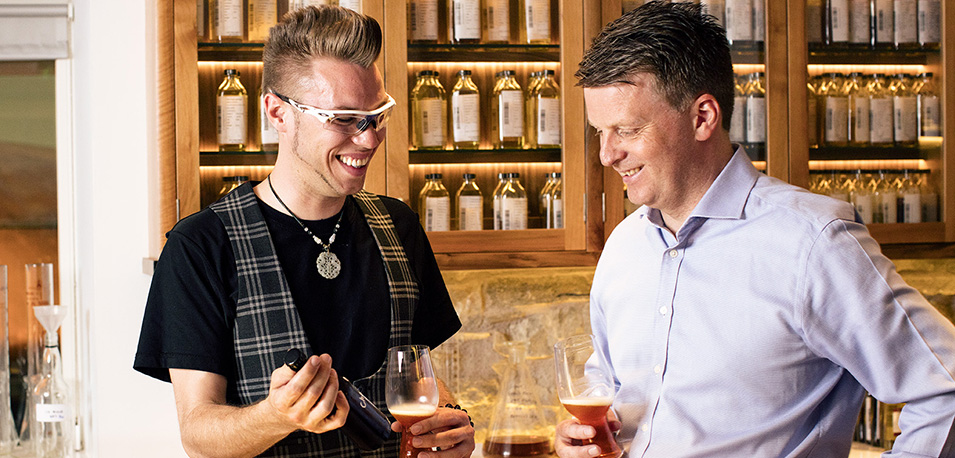 Glenfiddich Experimental Series – IPA Cask Finish
Craft brewers frequently use whisky barrels to imbue flavors into their craft beers, but some distillers are turning that practice on its head. In 2016, Glenfiddich launched its Experimental Series – an ongoing project by master distiller Brian Kinsman to push the envelope on whisky making – with single malt soaked in ex-beer casks. Working with Speyside Craft Brewery's Seb Jones, a dry-hopped real ale with classic British hops soaked into the wood lent the aromatic, lighter floral and citrus notes to the whisky.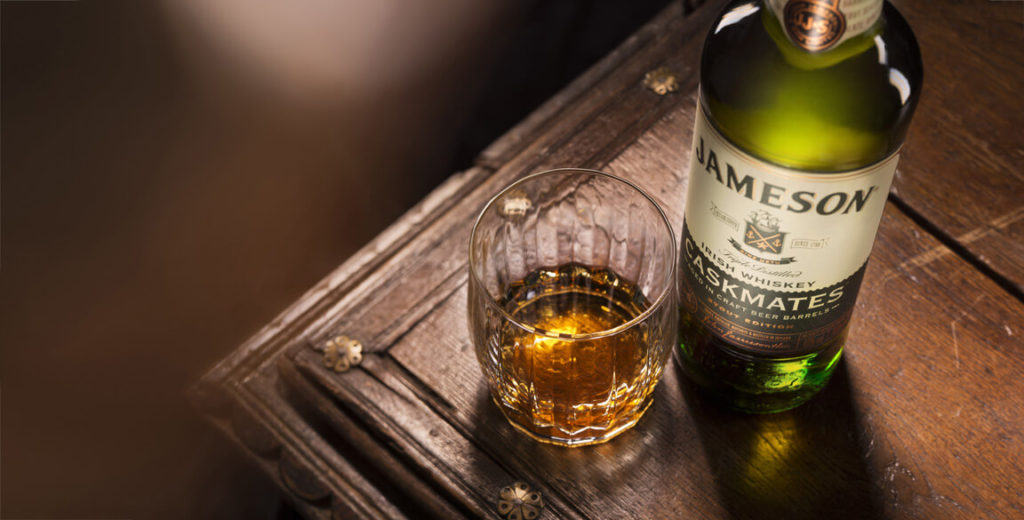 Jameson Caskmates
Jameson Caskmates embodied the friendship between the Irish whiskey distillery and a craft brewery. Franciscan Well in Cork matured a stout in Jameson's barrels, before the distillery took the barrels back to pour a liquid into it for a third time. Doing so added notes of cocoa, coffee and butterscotch to this classic Irish whiskey.
The Arran Malt, Grand Cru Champagne Finish
We've seen whisky makers like Kavalan and Glenmorangie turn to wine casks to mature their liquids, but Arran Distillery went a step further and partnered with a champagne house to create a limited edition, 307-bottle release in 2005. Boutique makers Henri Giraud, a grand cru estate in Champagne's Ay canton, is well-known for its characterful and rich bubblies. Tasting notes floating around for the GBP110 (auction price) bottle indicate a whisky with wood tannins and wine-like notes that play nice against Arran's medium-sweet malt character.
Mosswood Espresso Barrel American Whiskey
Mosswood gave new meaning to the Irish coffee, combining its Tennessee-made whiskey with barrels seasoned with an Espresso Roast by San Francisco's Four Barrel Coffee. Rather than just drink it on its own, its makers recommend that it be served in classic whiskey cocktails with chocolatey base notes, to complement the flavours of "milk chocolate, roasted nuts, red fruit and coffee" in the deep orange liquid. Other interesting staves Mosswood's whiskey have interacted with include ex-apple brandy casks and wood imbued with sour ale.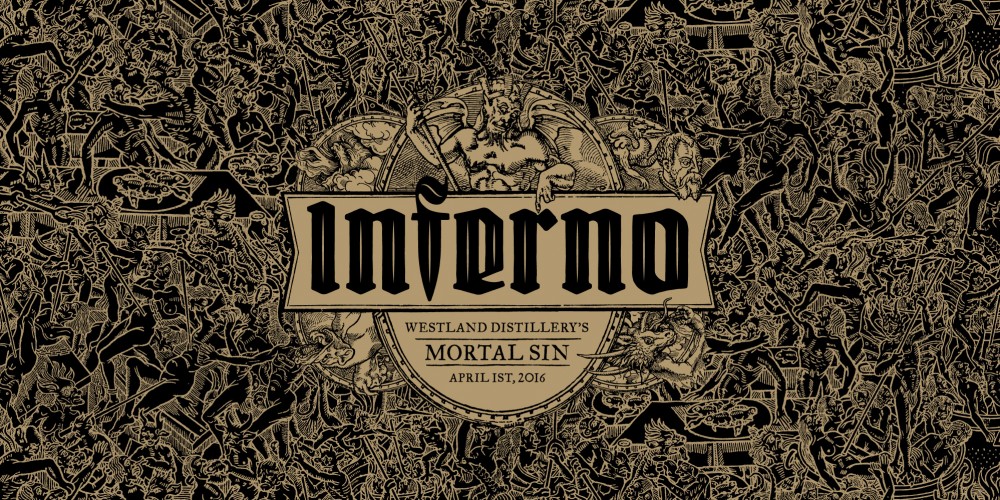 Westland Inferno
Launched on April Fool's Day 2016, Westland Distillery's Inferno whisky – a batch of 360 bottles single malt aged in a Tabasco barrel – punches heavy at 58 per cent abv. The distillery's website offers five key tasting notes that starts with at "Brined Hesitation" and progresses to "The Point of No Return" and "Utter Despair". Other aficionados privileged enough to get a taste have described the heat from the whiskey as "unrelenting and borderline painful", after it hits the palate with flavours of chilli and salted tomatoes.