The Caxton's recipe for success is rugby-forward. By Jonathan White.
The Caxton is Shanghai's newest sport bar rather than a sports bar. That's not a maths versus math thing – they just favour showing one sport, singular. If you want anything other than rugby, you will need to try elsewhere. Even still, they expect a line out the door for big games.
Being rugby-forward could be a ballsy move but as main man Max Murphy explains, there are already plenty of places to watch the Premier League so catering to the rugby set makes sense. That means while other sports can and will be on the schedule – the customer is always right, after all – big rugby matches will always come first, occupying the biggest and best screens. There's championship pedigree backing that decision. Murphy knows a thing or two about sports bars – he's the creator of The Brass Monkey bars in Taiwan – and The Caxton comes from the same stable as Shanghai nightlife institutions Sasha's and Zapata's.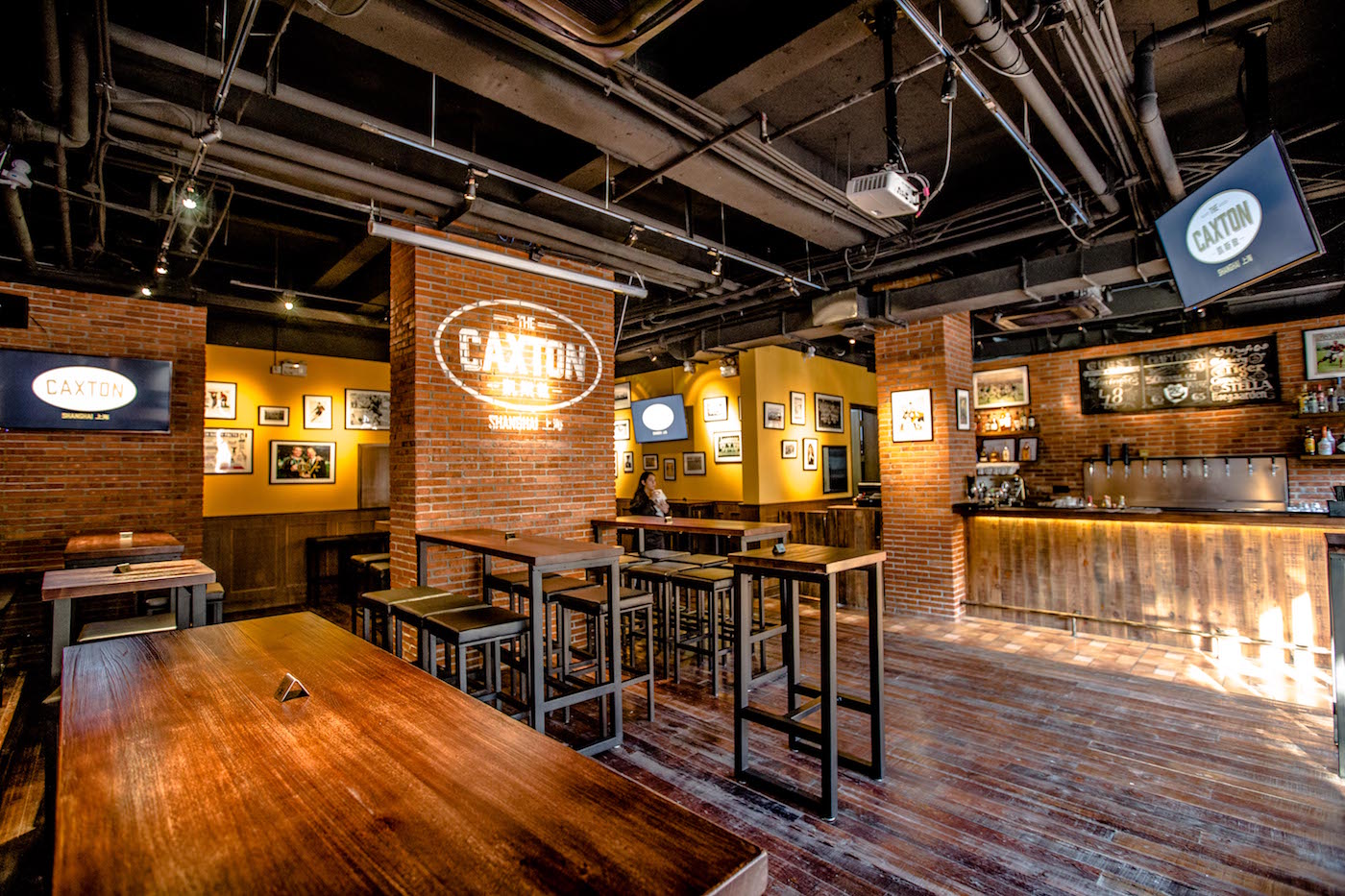 It's a simple set-up: classic pub fare, plenty of screens with clear lines of sight and drinks including a rotating seasonal craft tap that currently has Kiwi brewer Tuatara. There's an Antipodean bent to The Caxton. Murphy is a Brisbanian and the bar shares a name with the street in the shadows of the city's Suncorp Stadium, the home of the Queensland Reds and Brisbane Broncos, just two of the teams that you might catch on the TVs.
The Caxton is wall-to-wall rugby – literally in the case of the decoration but also thanks to southern hemisphere kick off times, there's live rugby screened as soon as the bar opens. That rugby-forward concept might not be for everyone, but based on the scrum watching the Six Nations so far, The Caxton seems to have made the right play.
---
The Caxton / 374 Dagu Lu, Shanghai / +86 21 5888 7258 / www.fb.com/thecaxton