The Taiwanese bartender will represent the trio at globals in Berlin.
On Monday, 11 bartenders from Taiwan, Hong Kong and Macau gathered at the Shangri-La Hotel (Far East Plaza Hotel) in Taipei to capture the regional title for the Bacardi Legacy Global Cocktail Competition 2017.
The annual competition calls for bartenders to create their best Bacardi cocktail, weaving in their personal stories with the history of the brand in a drink that can be easily replicated anywhere in the world.
Grace Tsai from Bar 21 at The Place Tainan – fresh to the scene with less than a year's bartending experience – won with her twist on the Vieux Carre, the Apostle of Don. Telling the story of suffering and war, and the bittersweet feeling of hard work yielding success, her drink mixed Bacardi 8 with rye whiskey, PX sherry, dark chocolate and cinnamon.
Contestants were also tasked to make their best Daiquiris for the judges Aki Wang, Zdenek Kastanek, Adam Devermann, Allen Cheng and Moe Aljaff (who came third at last year's global competition representing Norway). Also in town to share his story of triumph was the 2016 BLGCC winner Gn Chan, who beat 37 other country winners to take the global prize for the US with a cocktail made using cucumber and sesame oil.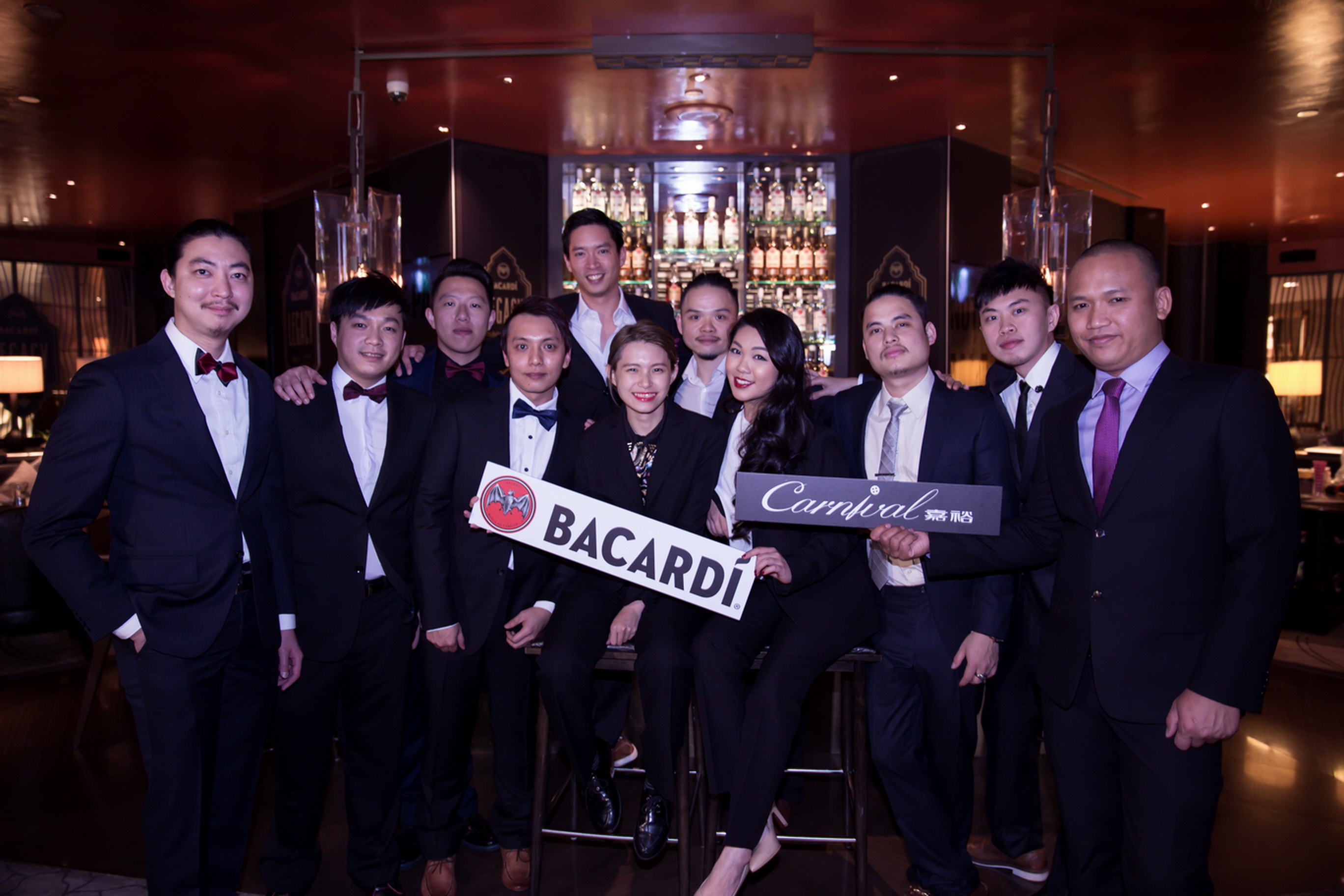 Seven of the 11 competitors hailed from Taiwan, but that didn't stop Hong Kong from picking up second and third spots at the meet. Bibo's Timothy Ching took second place with his Al Cubano Padre, and The Envoy's Amanda Wan came in third with her cocktail, Constance.
The other bartenders competing in Taiwan for the title were:
Gurung Rajkiran – Zuma Hong Kong
Vince Wen – El Jardin, Taipei
Andrew Wu – Marsalis Home, Taipei
Erich – C Park by A Train, Taipei
Timothy Ching – Bibo, Hong Kong
Otis Yang – Bar 21 at The Place, Tainan
Amanda Wan – The Envoy, Hong Kong
Sosa Yang – Wootp, Taipei
Koco Widyatno – The Ritz Carlton Bar & Lounge, Macau
Grace Tsai – Bar 21 at The Place, Tainan
Johnny Tsai – Bar TCRC, Tainan
Elsewhere in the region, the BLGCC China final will be held at the Shanghai Postal Museum on March 10, the Philippines will crown its country winner on March 16, and Thailand in Bangkok on March 14. Singapore wraps up the region's battles at an event at Clarke Quay on March 28. The country winners will go on to compete at the global finals in Berlin on May 23.