This post is sponsored by Brewstillery / Mashed Up Craft Gin
 Vietnamese gin Mashed Up uses upcycled craft beer to give new life to otherwise wasted products.
A Vietnamese distiller, a Danish brewer and a French creator of recipes walk into a distillery. While this may sound like the opening of a joke, the punchline is serious business: giving new life to upcycled craft beer, Mashed Up is a world first.
Inspired by the traditional recipe of genever – the Dutch "Mother of Gins" – the Mashed Up team use local brewery Furbrew's unique blend of imported hops and wheat malt mash, combined with juniper berries and Vietnamese kumquat. The spirit is double distilled for a silkier texture, and possesses malty notes from the beer combined with botanic aromas and zesty citrus. 
Continuing the strive for sustainability, Mashed Up is bottled in recycled beer bottles that are hand-cast into a design inspired by ancient beer bottles which are round at the top, square at the bottom, and sealed with a flip-top lid. On top of that, distilled herbs are also given to local farms close to the distillery for pig food, and the heads and tails go to pharmacy alcohol production.
The aforementioned Danish brewer is Thomas Bilgram: co-founder of Brewstillery and responsible for the mash that is used to create Mashed Up Gin. Back in Denmark, Thomas was known for experimenting with home brewing, crafting unique beers with local ingredients. Self-taught, passionate and unafraid to experiment, it became clear that he possessed capabilities far beyond those of the average home brewer, and jetted off to Hanoi where he co-founded Furbrew.
 There, he began to brew small batches of craft beer that were unconventional and untraditional. But sometimes, a beer doesn't come out exactly as a brewer wants and instead of wasting it, Thomas saved the beer. With an interest in distilling spirits, Thomas asked himself how he could make a gin from his beer mash, that would possess all the characteristics of the beer but still be a true gin.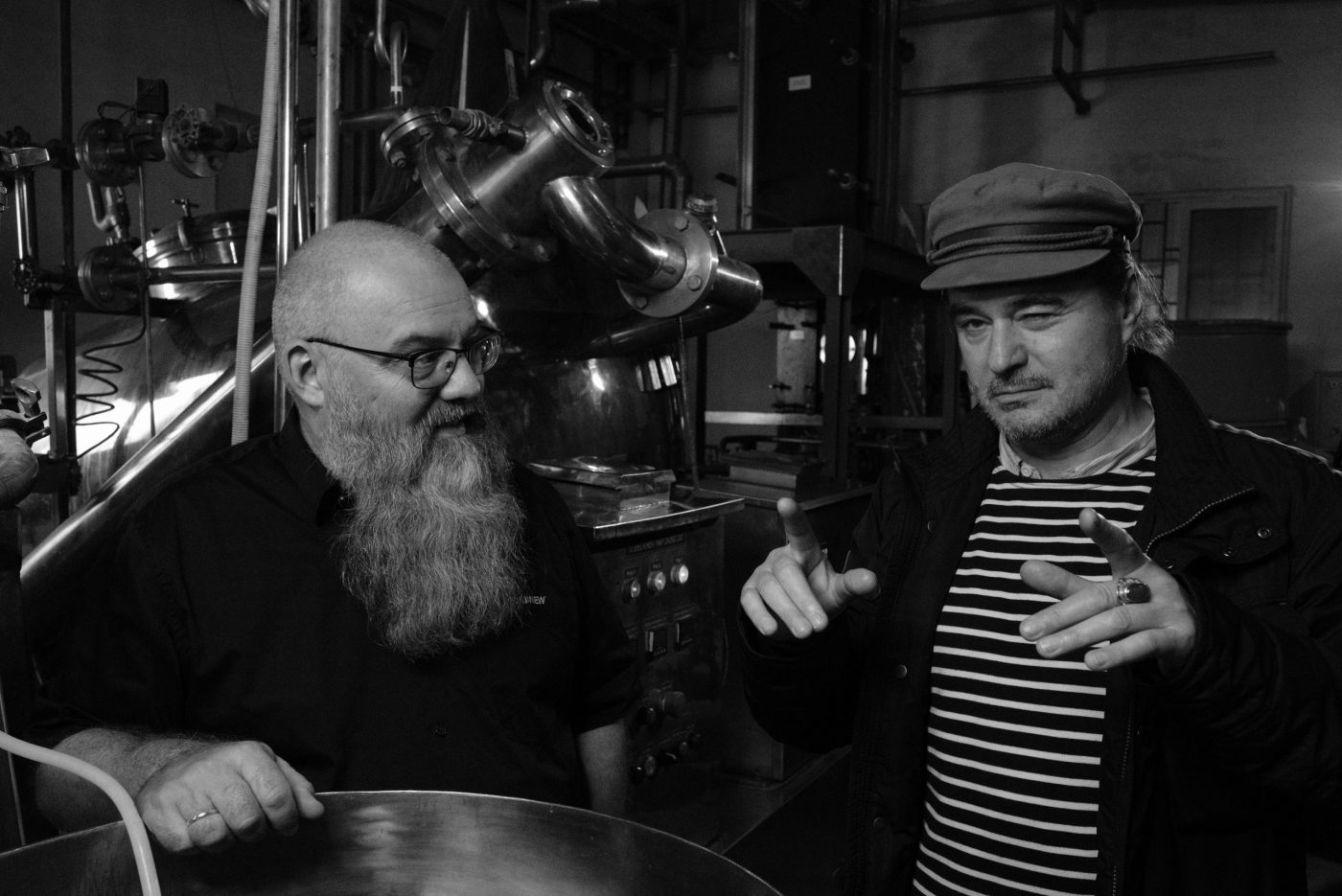 Thomas connected with Laurent Severac – the French creator of recipes mentioned earlier – to find a recipe for Mashed Up Gin. Laurent has dedicated himself to the discovery of rare plants and spices, sniffing out botanicals in Vietnam and Laos, from which he creates distinctive fragrances. Laurent also cultivates his own biodynamic plantation and distils unique perfumes with his own craft distillery, creating bespoke scents for major hotels and luxury spas around the world. 
Fortunately, Laurent was a lover of Thomas' Furbrew Craft Beer, and with his nose of a bloodhound and refined palate, he was the perfect choice for finding a recipe for Mashed Up Gin. After experimenting with ingredients such as lemongrass, ginger and wild pepper, the final recipe is a simple blend of junipers from Europe and kumquat from northern Vietnam.

And the Vietnamese distiller? Phan Thanh Trung, is an entrepreneur extraordinaire but prefers to stay out of the limelight and let Thomas and Laurent shine.
Mashed Up currently has three gins available in their range: Crafted From Beer; Furbrew Edition and Heart Of Darkness Edition. 
The Crafted From Beer gin features two botanicals, local pilsner and corn alcohol which is distilled to create gin that possesses the distinct aroma of distilled beer, giving an edge of malt and hops to balance with citrus notes, making for a great G&T with lots of depth.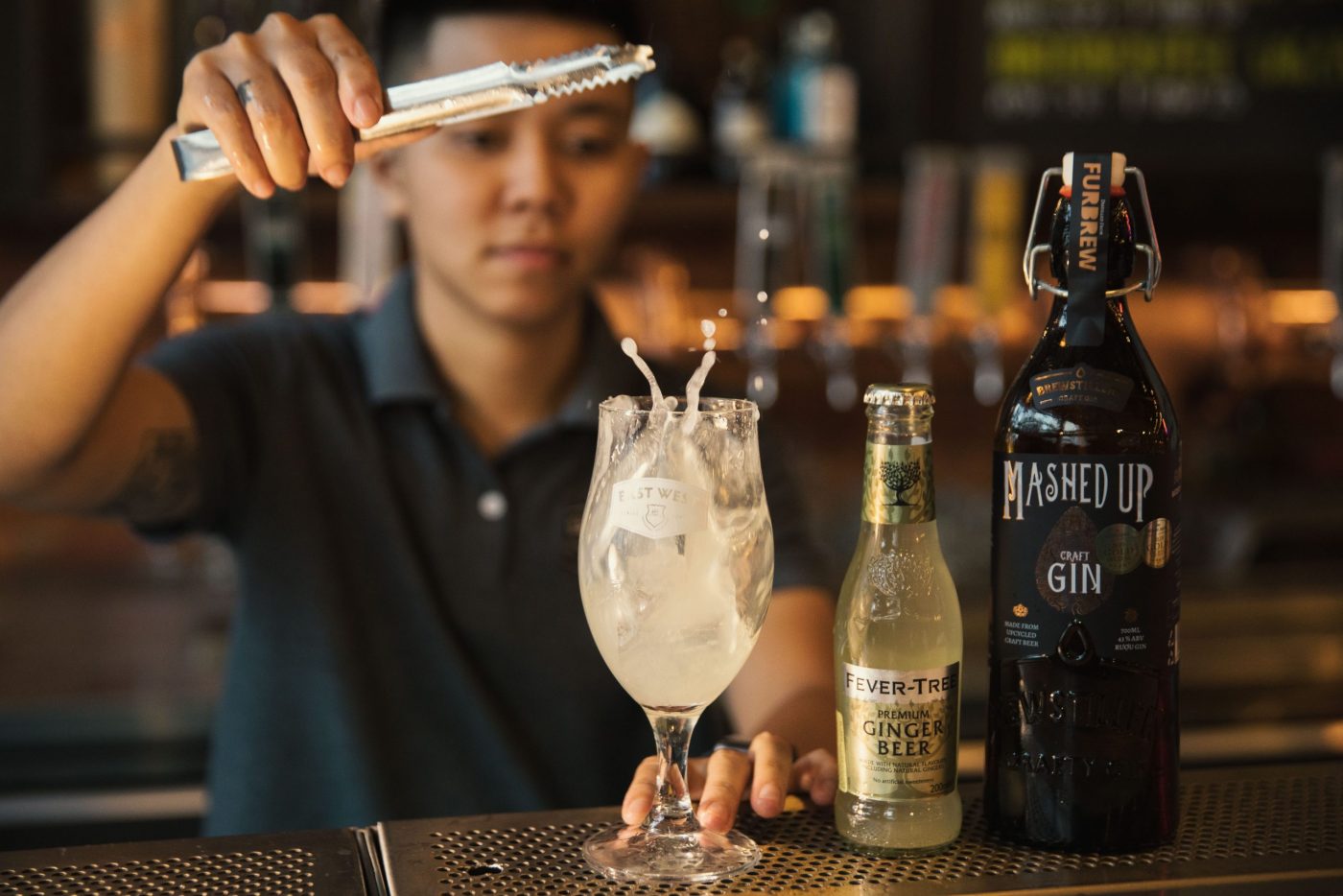 The Furbrew Edition is limited and each batch is 100% crafted from craft beer and double distilled to create a rich, complex and malty gin with distinct botanic aromas and hints of sweet citrus zest for a robust sipping gin.
 The Heart Of Darkness Edition is based solely on the famous craft beer, and is much hoppier in the nose compared to the other editions, and has more bitterness in the aftertaste from said hops, rounded out by sweetness from the malt base. This was a one off batch after Brewstillery bought 20,000 litres from Heart of Darkness that went to waste during pandemic closures. 
Brewstillery simply reached out to all the craft beer owners in Vietnam, who are known for being a collaborative bunch that likes to work together, meaning the idea was well received. It also doesn't hurt that Brewstillery takes in thousands of litres from their collaborating brands, which they pay for.
While Brewstillery is still growing, they plan to feature on their three current craft gins, but Laurent has been experimenting with Brewstillery gin aged on juniper wood, which could come in very limited editions soon. Watch this space!