Thaiwoo Brewery is going for gold at the 2022 Winter Olympics resort. By Jonathan White. 
To the outside world, China is not exactly synonymous with snow sports, so you'd be forgiven for overlooking the après ski possibilities in the country's northeast. One of these things will change when the country hosts the Winter Olympics in 2022 and if Thaiwoo Brewery & Bar has any say on the matter, then the world will take notice on both counts. Located in the Hebei resort that will play host to the world's best competing for gold in five years, the venue has some pretty clear goals of its own. "To be the best après ski bar and brewery in China," says to bar manager Connor Brennan. Their aim is to bring the post-piste experience to a global level, "like similar establishments in Whistler, Breckenridge and around the world," Brennan adds.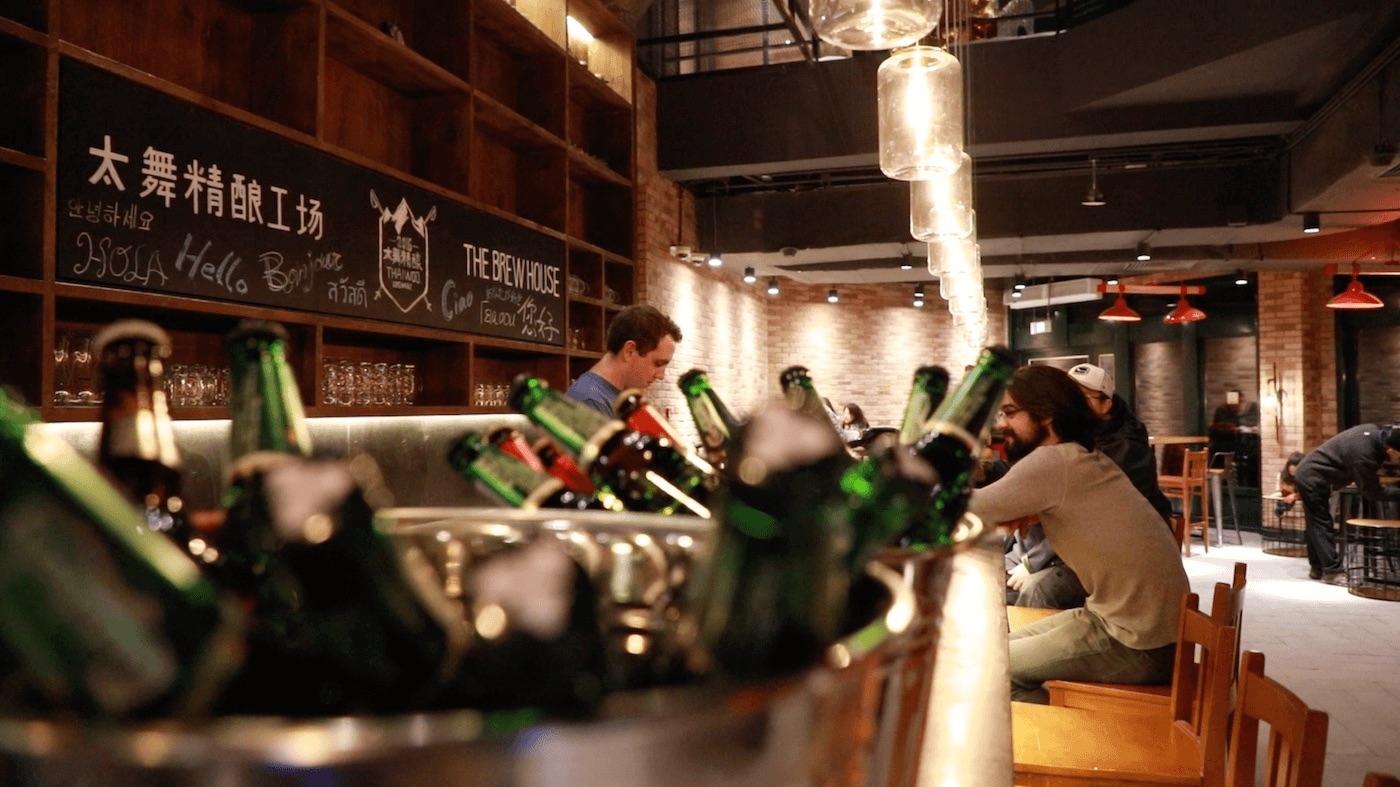 So far, that means craft beers from around the world, including Arrow Factory from near neighbours Beijing, but it will soon mean their own craft beers brewed on site, with production set to start with the arrival of a full-time brewmaster in the coming months, and plans for more guest beers from around China. There are also cocktails (including a jasmine-infused Four Pillars number called the Snow Bunny) and shooters – it is après-ski, after all. The food is described as "stick-to-your-ribs North American fare" and what the brewhouse is boldly claiming as the "best burger in China", which is hardly bunny slope behaviour despite only opening at the start of the ski season. With an airport and high-speed rail connection to come before the Greatest Show on Earth slaloms into town, they should be getting plenty of foot, sorry, ski traffic to test out their post-slope offerings.
---
Thaiwoo Brewery & Brewhouse / Thaiwoo Resort, Chongli, Xiwanzi, Zhangjiakou, Hebei province / thaiwoo.com