Burlock from the Breakfast Group is running things proper. By Jonathan White.
A rummery by any other name may have tasted as sweet, but the original intention left a sour taste before they had even moved molasses to Marylebone: Burlock was going to be called The Plantation, but the name was abolished after public outcry at its slavery connotations. The term burlock, meanwhile, carries no such negativity, being the wrapped-up packages of six bottles so beloved by Prohibition-era rumrunners. The name gives those in the know a clue to the bar's nature, and those that don't get their first dose of learning in all things rum. After success with other London standouts such as Opium,the Breakfast Group are trying to further share knowledge through a list of 204 rums from all around the world, some dating back to the 1960s.
"Education is a big part of what we do. We like to guide our guests towards drinks that they wouldn't usually try using the knowledge that we have," bar manager Sam Jeavons explains. Modern drinkers are, he adds, "much more willing to try something different and get outside their comfort zone", and as a category, Jeavons reckons rum quenches that thirst: "The rum world has responded to this by refining their product, breaking some out-of-date rules and creating one of the most varied categories in spirits." Jeavons is well suited to his role as preacher, having spent nine years in rum-focused bars, including Grandma's Hands in Sydney – where he honed a one-on-one service style by spending hours talking about the category – and London Cocktail Club.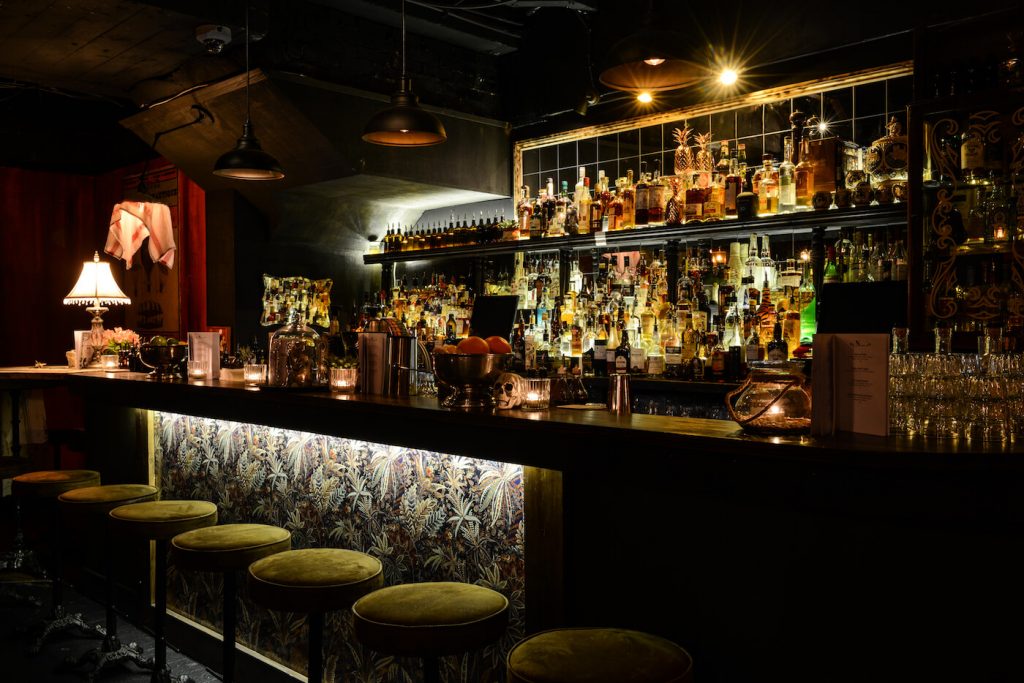 Love in abundance for the spirit aside, there is one other aspect that elevates Burlock above the flotilla of London bars: its barbershop tasting room. "The barbershop is a work in progress! The hood bay and hairdryers are functional," Jeavons explains. "We plan to put in a hair wash station soon and after that we could technically use it as a functioning barbershop and sipping salon." With plans to host charity events where tips from wash and blow-drys go to good causes, Burlock is an oddball in the bar world. But as you'd expect from the Breakfast Group, it is a very well executed oddball.
Recipe (Click to view)
Grasshopper
---
Burlock / 31 Duke St, London / +44 20 7935 3303 / burlocklondon.co.uk
This article was first published in Issue 46 of DRiNK Magazine.